Yugawara Beach a great place for novice surfers to hang 10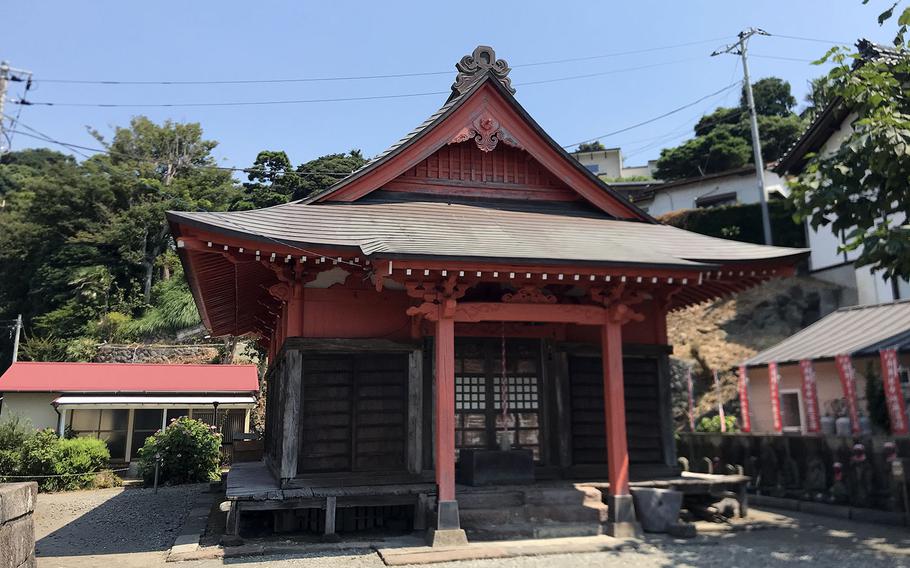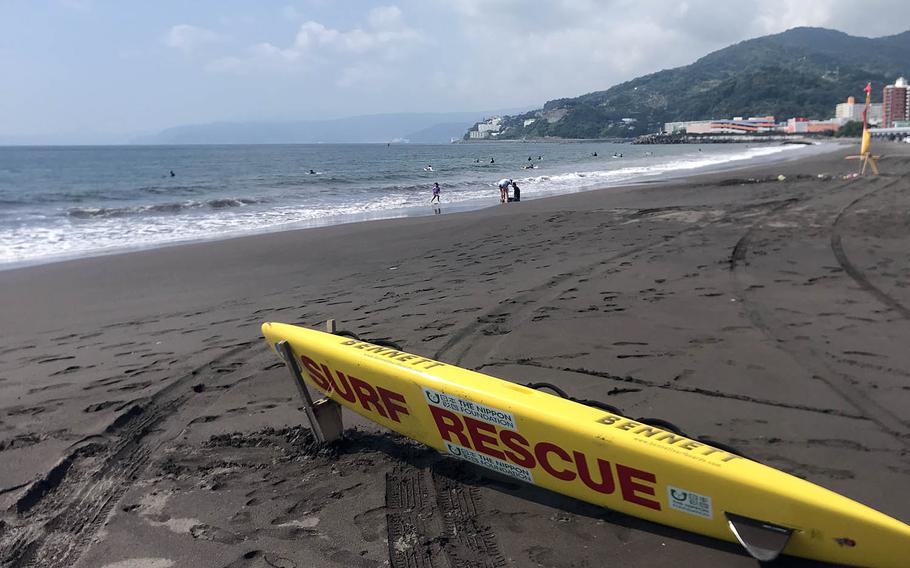 With Japan's rainy season's over and the temperature soaring into the 90s, it's an ideal time for beach lovers to head for the seashore to soak up the sun.
One of the most accessible patches of sand for people living in western Tokyo or nearby Kanagawa prefecture is at Yugawara, a seaside town famous for its hot springs.
The drive to the town takes you along Japan's east coast south of Tokyo and includes some spectacular views of Sagami Bay. For most of the way the coast is rocky. You might see fishing boats and islands in the distance.
Yugawara itself is surrounded by green, tree-covered hills that block views of nearby Mount Fuji. Small temples and shrines sprout from the hillsides, which are also dotted with homes.
There's plenty of parking beside the beach, especially if you arrive early, which is a smart move to avoid traffic and get your beach time in before the sun gets too intense. Some parking lots include showers, toilets and hoses to clean off the sand before you head home.
Getting to the beach is as easy as walking across the road and down a set of concrete steps leading to a shady spot under an elevated road that covers the back half of the sand. Some might see it as an eyesore, but if you want to have a snooze in the shade, it's the perfect spot.
The surf at Yugawara isn't in the same league as waves at Bells Beach, Australia, or Waimea Bay, Hawaii, or even up to the standard of what you can find in nearby Chiba prefecture, but on any given morning you'll find dozens of surfers catching waves.
You might find yourself floating for a while, waiting for a decent set. It's a chance to practice any Japanese you know talking to the other surfers, who might enjoy a chance to polish up their English.
There are lifeguards in the middle of the beach ready to rescue anyone who gets into trouble between the flags.
You might see a few people out riding Jet Skis or paddling inflatable boats, but there's nothing too extreme going on.
Yugawara is a great place for novice surfers and people with young kids who want to have a splash in relatively placid waters or work on a tan or a sandcastle ashore.
robson.seth@stripes.com Twitter: @SethRobson1
DIRECTIONS: Location: 259-0312 Yoshihama, Yugawara-machi, Ashigarashimo-gun, Kanagawa Prefecture
TIMES: Open daily, 8 a.m. to 5 p.m.
COSTS: Expressway tolls will vary, but parking costs less than $10.
FOOD: Yugawara is also known for seafood and has plenty of restaurants, including a McDonald's at the south end of the beach that opens at 7 a.m. and a convenience store where you can stock up ahead of your day on the water.
INFORMATION: Online: yugawara-resort.com/yugawara