Oz: Was I really there?
by
Grant Okubo
January 24, 2010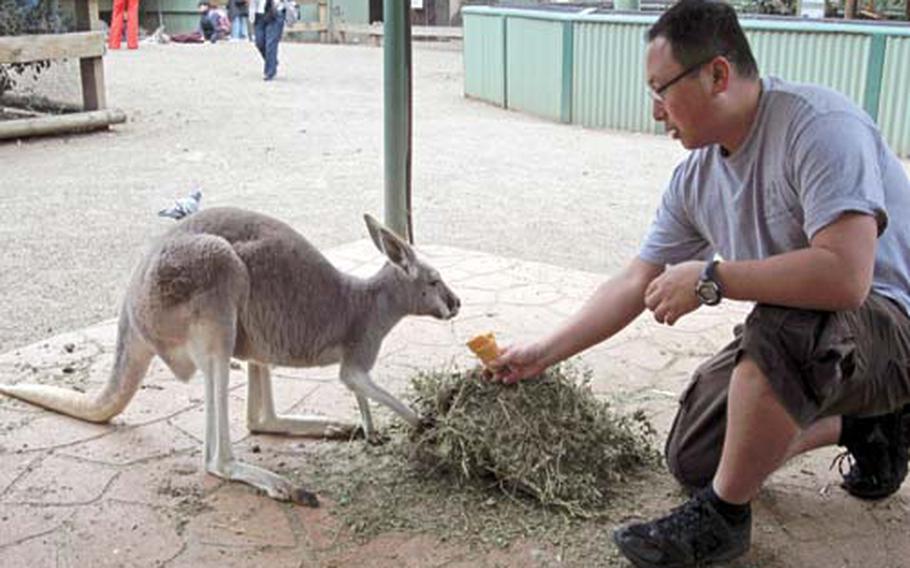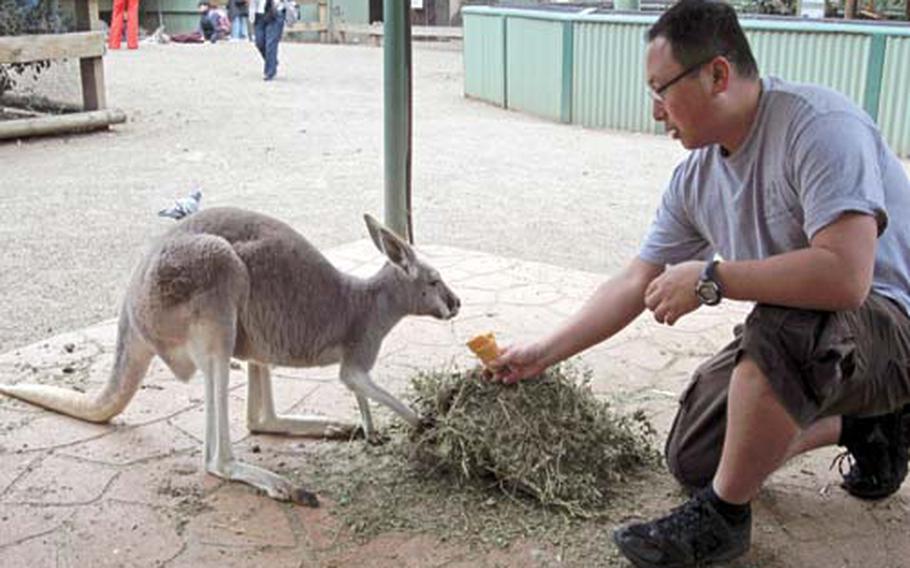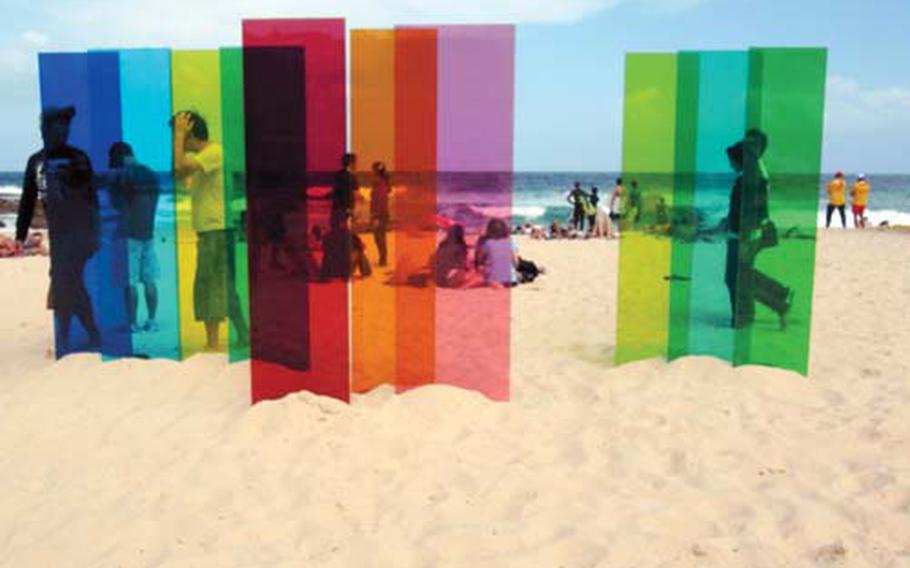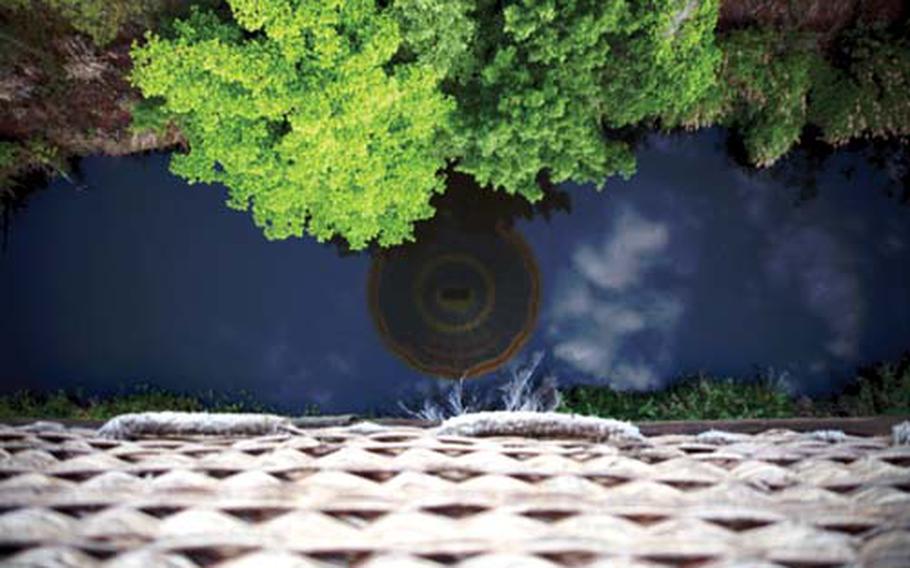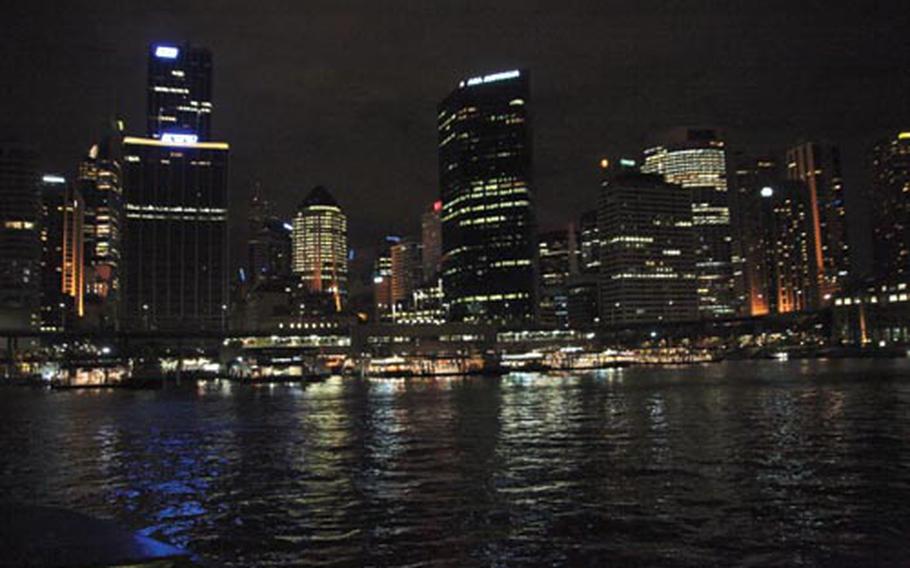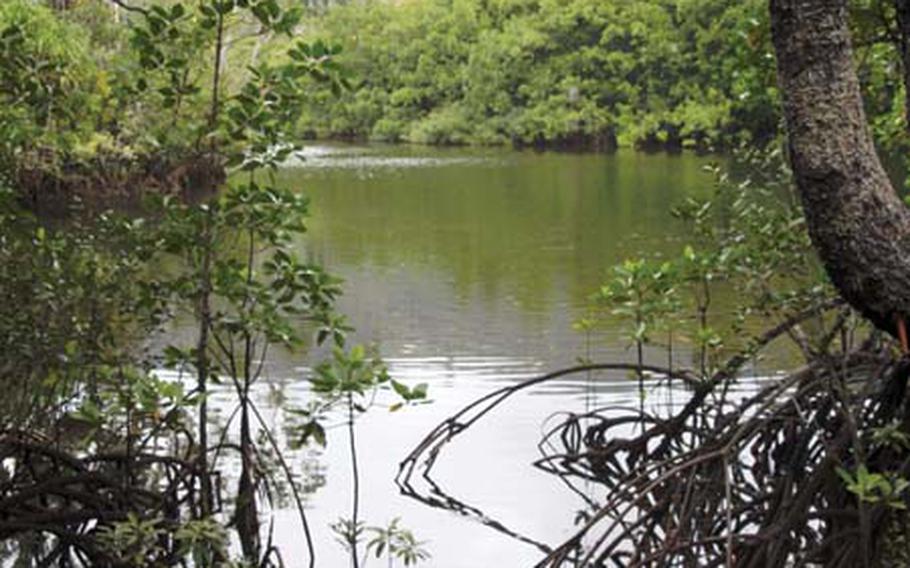 Planning a great vacation can be a tricky affair.
Mapping out my Australian vacation, I envisioned sun-filled skies, sandy beaches and refreshing drinks with umbrellas being hopped over to me by a kangaroo.
Although not really expecting that last part, I was at least hoping for some sun. What I found was that no matter how much planning you do, the picture-perfect getaway isn't a given. Here's a glimpse into the ups and downs of my adventure Down Under in November.
Day 1: Missed my flight (sigh).
Day 2: The view of Australia from my apartment near Yokota is breathtaking (sigh). I opted to buy a ticket for tomorrow because it was three times cheaper than catching another flight yesterday.
Day 3: Déjà vu. I took the shuttle from Yokota to Narita International Airport. This time I arrived hours early.
Day 4: I arrive in Sydney. The sky is wall-to-wall clouds (sigh). November is the beginning of spring Down Under and is supposed to be a nice time of year to visit, according to guide books. The books were wrong. They said nothing about rain, which it did a lot of today. (Note: An Australian couple I would meet in Tokyo weeks after my trip told me my time in Australia was one of the worst stretches of weather they've seen in years [sigh]). The guide books also didn't really prepare me for the insanely high prices for transportation and food. Good thing I planned on saving money by staying at the Westend Backpackers, a hostel I found online. Hostels aren't for everyone. There's not much privacy, and you may not have any idea who your temporary bunkmates are. But they are also a great place to meet travel mates, which I did. Once I got settled in at the hostel, I walked to Sydney Harbor. On most days - but not today (sigh) - it provides a great view of the famous Sydney Opera House and Sydney Harbor Bridge and is a great opportunity for shutterbugs. I had booked a tour of The Opera House in advance. Yes, it pays to plan ahead. However, since I missed my original plane, the tour I booked was for yesterday (sigh).
Day 5: I took a trip to the Blue Mountains Area Heritage site - a sprawling area of seven national parks in a conservation reserve. This was to be the highlight of my trip. But these beautiful vistas and breathtaking sandstone valleys were all but smothered by rain clouds and fog (sigh). My tour guide told me the weather is only this terrible once or twice a year. Just my luck. It wasn't a total waste though. I did get a chance to see an array of Australian wildlife at Blue Mountains and the Featherdale Wildlife Park, where I was promptly attacked by a kangaroo (laughs). No kidding. I gave my furry friend a pet on the head - at the urging of a zookeeper - only to have the thing bow up on its hind legs and try to box me.
After the bout with the 'roo, it was time to experience some night life. Sydney, like Tokyo, has plenty of great clubs, bars, restaurants and live music venues. And like Japan, expect to shell out some serious scrill. I took in a concert at The Metro and saw The Midnight Juggernauts, a band that really rocked! Afterwards, some friends I made at the concert invited me out with them to the Ivy, a really posh club, for some drinks and dancing.
Day 6: The sun came out! The sun came out! I hit Sydney's famous Bondi Beach. The Sculpture by the Sea exhibit, on display in November, made it a spectacular beach scene. Seeing a multicolored-panel sculpture laid out against the seascape was a beautiful fusion of nature and art. The landscape was breathtaking. Perhaps it was the sun, but it was the first time I'd seen any of the hyped beauty I had read so much about.
Day 7: Got up early and caught a flight to Cairns, which is located along the northeast coast of Queensland. The good weather I enjoyed yesterday is gone. It's raining cats and dogs (sigh). I decide to do a little shopping, but spend most of the day relaxing at the Cairns City Backpackers hostel.
Day 8: Woke up early to go hot air ballooning. This experience is not to be missed. It's a little expensive - about $300 for an hour - but definitely worth the money. The views are spectacular, especially against the morning sun (yep, the sun came out!). I even spotted some wild kangaroos hopping through the forest. For some reason they look friendlier from a distance. Later that evening, I went to the Harbor Casino where lady luck paid me a visit. I won a little of my travel expenses back - about $150. I celebrated by ordering a kangaroo fillet for dinner. It was sweet - yet a little gamey - revenge on 'roo who took a swipe at me a few days earlier.
Day 9: I explored the Daintree Rainforest and Mossman Gorge. Rumored to be the oldest rainforest in the world, it is home to countless rare species of plants and animals. It rained, of course. Big surprise. However, trekking through a rainforest in the rain seemed only fitting. I spotted some crocodiles during the tour, but seeing a small snake was probably more exciting. I'm from Hawaii where the only snakes you'll find are in a zoo. If you're not into nature, these tours aren't going to do much for you. They can also be a little gimmicky.
Day 10 and 11: I hopped on a bus and caught it to Palm Cove, recommended by the attendant at my hostel. The weather began clearing up a bit over the two-day period. It was enough to enjoy a swim and some reading on the beach.
Day 12: Cairns is home to some of Australia's best diving along the Great Barrier Reef. I only got a small glimpse of the vast and beautiful Great Barrier Reef, but this was the highlight of my trip. I've dived in Hawaii and Cozumel, Mexico. But the Great Barrier Reef is the most beautiful in my opinion. It rained again but the world below the water's surface was immune to the bad weather. It was a beautiful day.
Despite the late start, bad weather and high prices, Australia was an adventure of a lifetime. I returned to Tokyo to be greeted by clouds and cold temperatures (sigh). Had I really left Australia?