Outlet center in in Zweibruecken, Germany, boasts 120 stores, including high-end retailers
---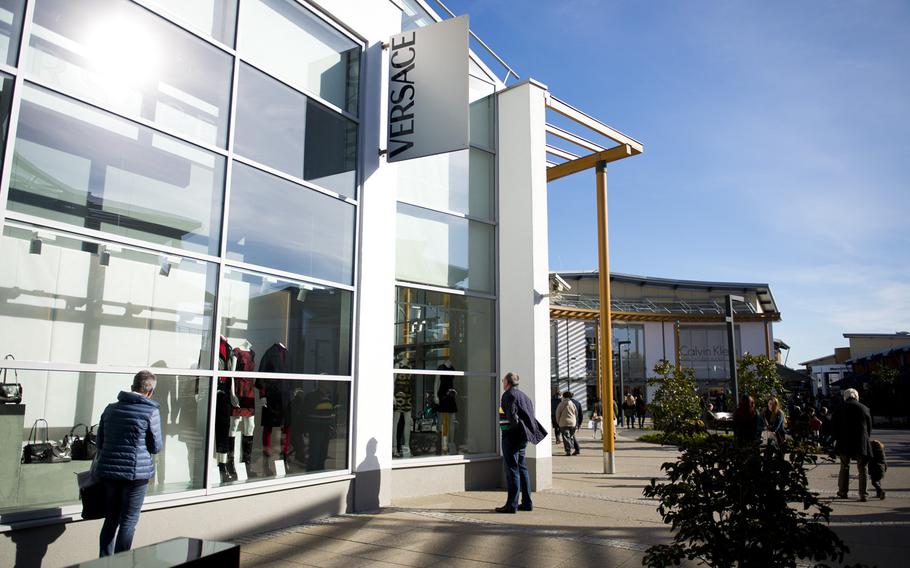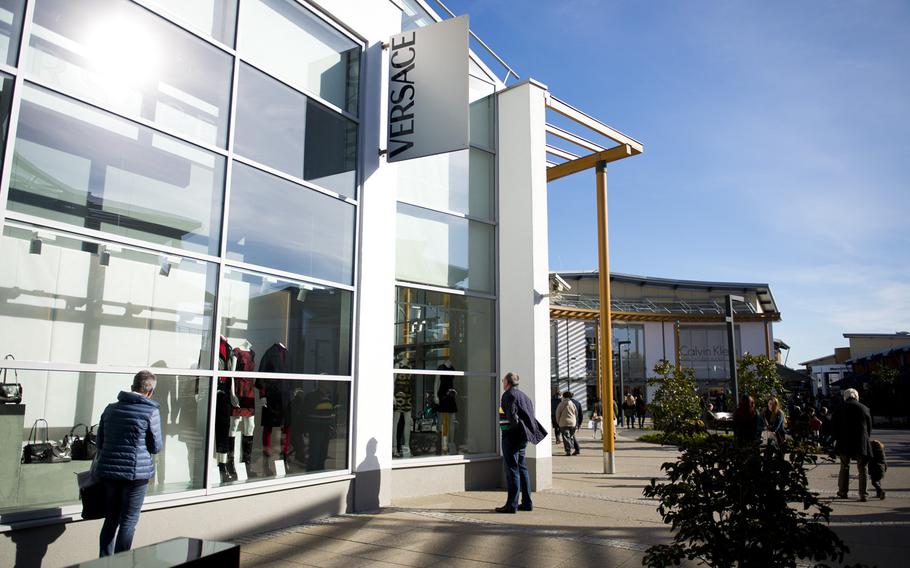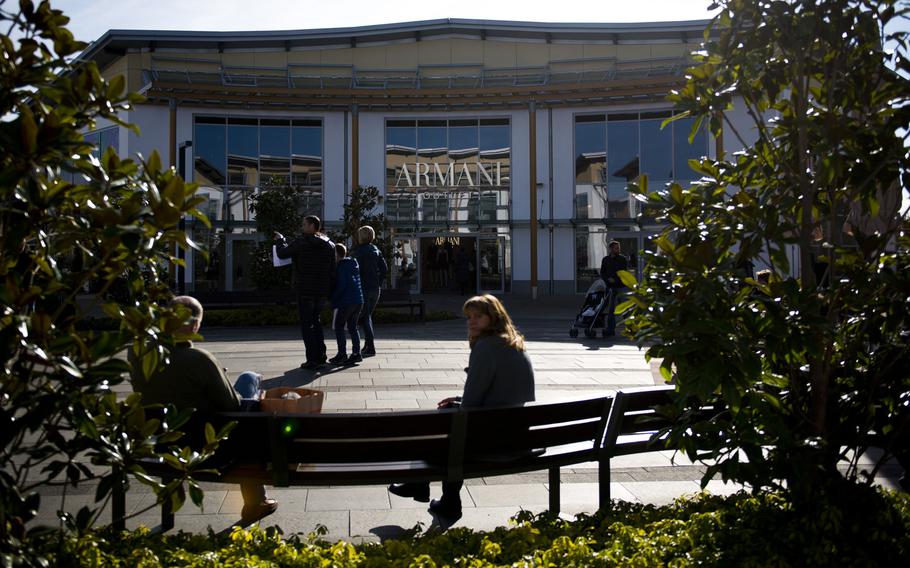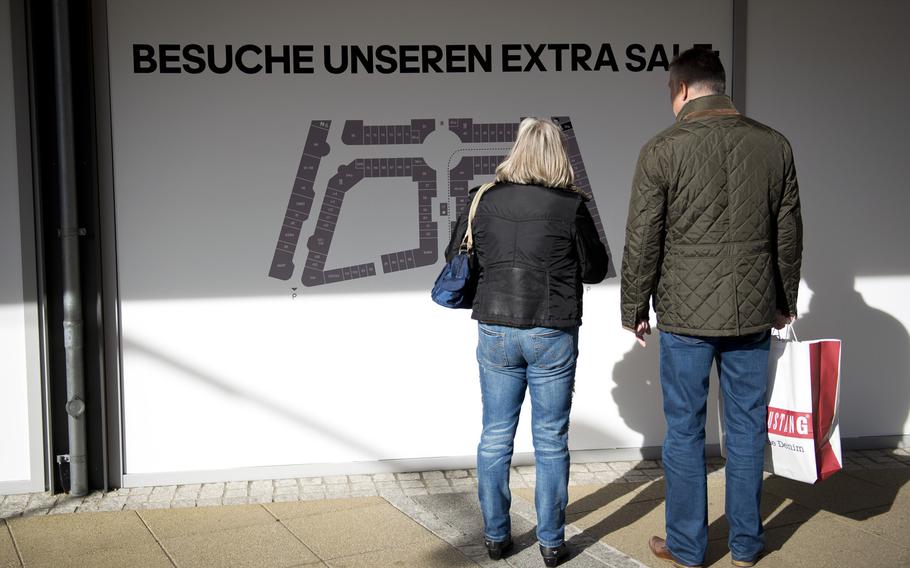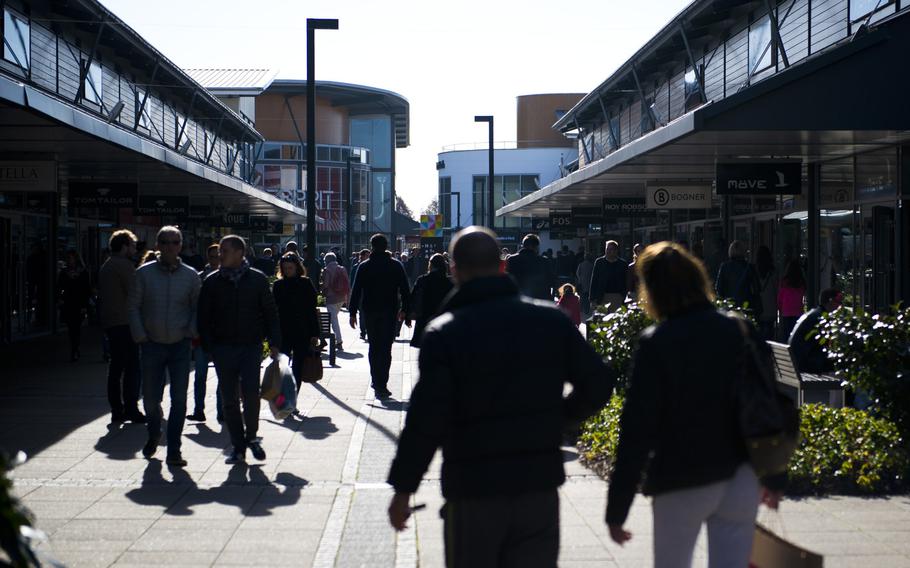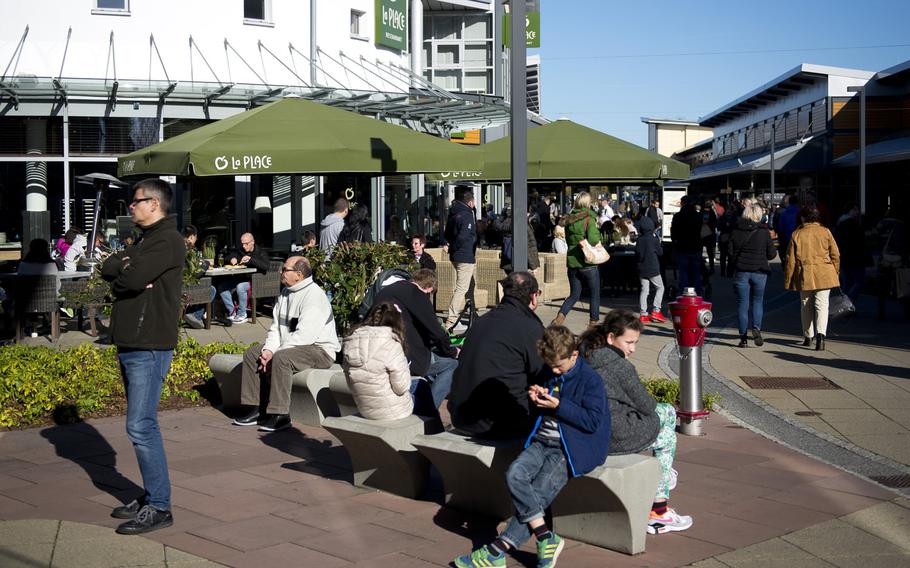 It sounds like a cliche: Germany is sorely lacking in the shopping options available in the United States. That's a recurring complaint I hear from my wife and teenage daughter.
Don't get me wrong. They are frequent visitors to the shops in downtown Kaiserslautern, and my family always enjoys checking out the village markets throughout Europe. But finding Zweibruecken's The Style Outlets shopping center was a pleasant surprise.
The outlet center, Germany's largest, is about 45 minutes southwest of Kaiserslautern on property that used to host Zweibruecken Air Base. And with more than 130 brands in more than 120 stores, customers seeking an American-style shopping experience are sure to get their fill.
There are many clothing stores typically found in American outlet malls, including The North Face, Michael Kors, Levi's and Abercrombie & Fitch. There's also a higher-end selection for the more discerning connoisseur of reduced-price consumerism: Armani and Versace are housed in two large storefronts in the center of the outlet.
Fashion and sportswear predominate, but you can explore housewares, too.
After you've hiked from the back of the 2,600-car parking lot, fought through the crowd to find the perfect sweater that's 30 percent off retail, and packed on the muscle mass from hauling your shopping bags, you might have worked up an appetite.
Luckily, you don't have to travel far to grab a bite to eat or quench your thirst.
For lighter fare, such as ice cream, croissants or coffee, you can stop at one of the two cafes. A two-floor bistro and open-kitchen restaurant offer more substantial fare.
But don't get too excited. The Style Outlets is the largest such center in Germany, but it's by no means the biggest in the world. Still, even though it didn't live up to my wife's image of a sprawling, shopping amusement park, it is a decent-sized outlet that's convenient for those living in the Kaiserslautern area. It might be too far to stop in after work, but it's close enough to be an alternative to Ramstein Air Base or the K in Lautern.
I also appreciated the rectangular floor plan with a central, short corridor that allows you to see all of the stores without being forced to pass the same ones repeatedly.
We chose a path that took us past the Lindt chocolate store at the end of our visit for obvious reasons.
THE STYLE OUTLETS
DIRECTIONS
Address: Londoner Bogen 10-90, 66482 Zweibruecken. From Kaiserslautern, take the A6 toward Saarbrucken. At the Neunkirchen interchange, follow the signs for the A8 toward Pirmasens and Zweibruecken. Take exit 34 and follow the signs to the outlet.
TIMES
10 a.m. to 7 p.m. Monday to Saturday
FOOD
There are a few dining options at the outlet center; downtown Zweibruecken offers plenty more.
INFORMATION
Website: www.zweibrucken.thestyleoutlets.de/en/information-center.
---
---
---
---