Okinawa's The Calif Kitchen will have you dreaming about America's 31st state
---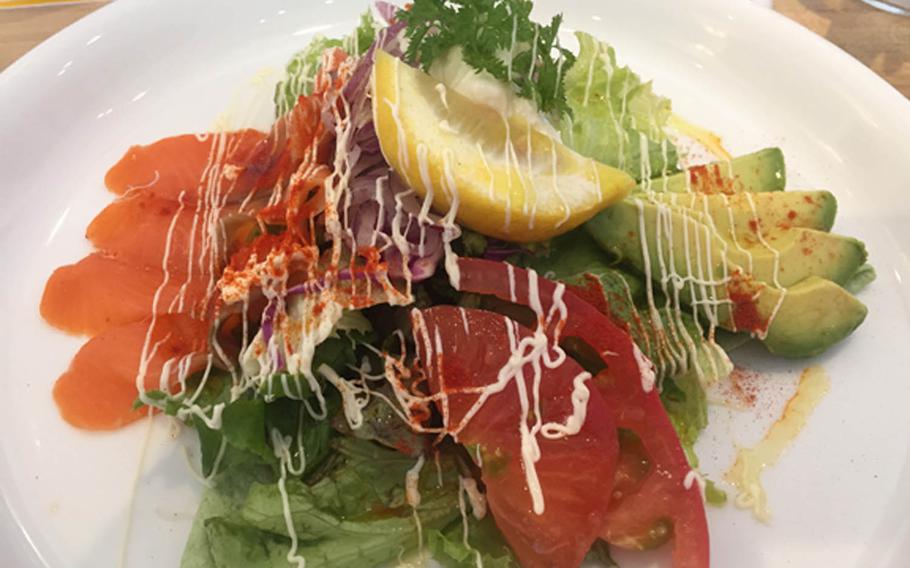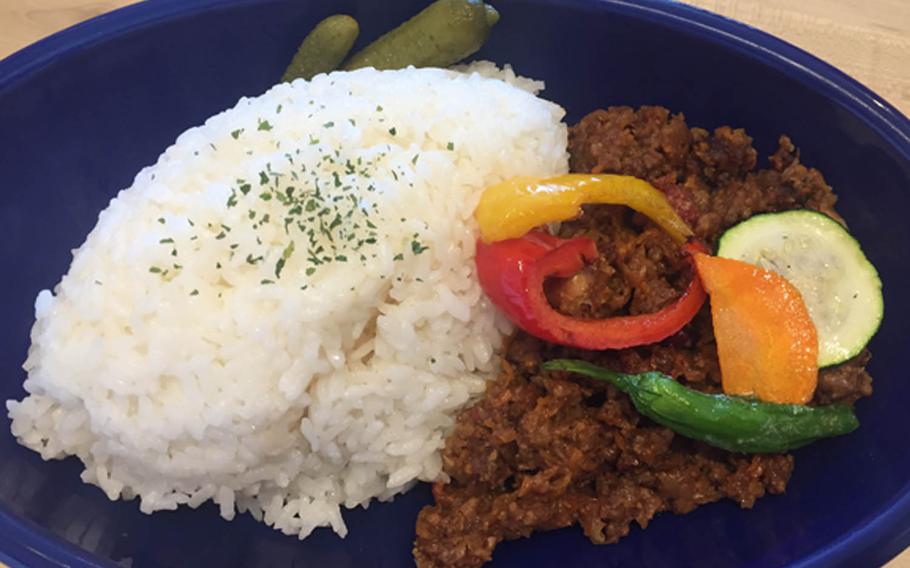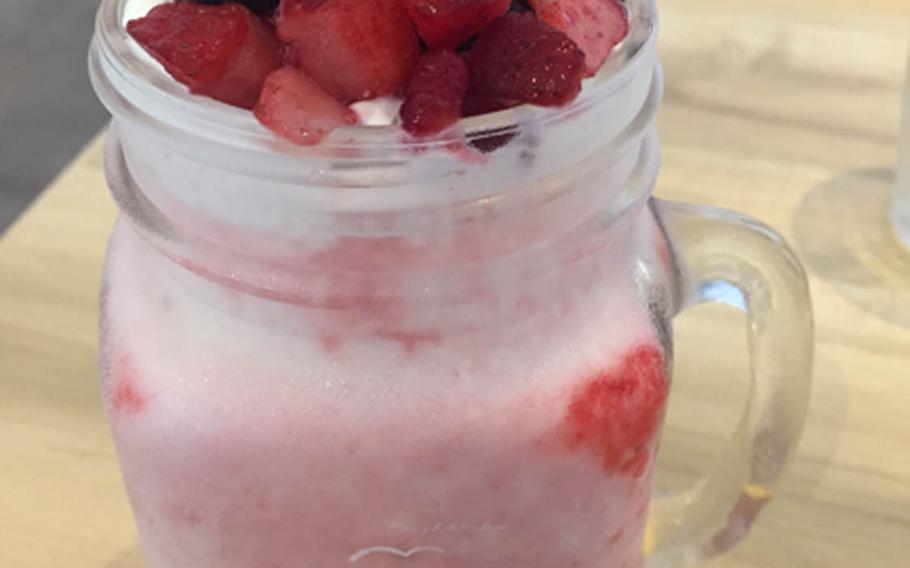 If you could bottle all the things that come to mind when you think of California and pour them into one restaurant, you'd be left with The Calif Kitchen at American Village on Okinawa.
The restaurant opened in April and encapsulates all the things we love about the 31st state: sun, ocean, vibrant colors, avocados, citrus fruits, simple but tasty cuisine and frosty drinks shared among friends.
The food is light and refreshing, just as one would expect in a California kitchen; the restaurant also features an island with stools ensconced in natural light.
The menu does not overreach and allows ingredients like fish, meat and vegetables to speak for themselves, while allowing Okinawa's beautiful ocean and the restaurant's decor to be the stars of the show. For children, there's a cozy play area with toys and a television.
When you enter The Calif Kitchen, you are immediately greeted by its friendly staff, as well as by the natural light that bounces off the white walls. If seats are available, you may sit inside or on the patio overlooking the sea. Sitting outside with a bottle of wine reserved for the western Okinawa sunset would be enough to make anyone feel like a celebrity.
The menus come accompanied by free "detox water," which is ice-cold soda water with a variety of citrus fruits soaking in it. It was crisp and refreshing and open to self-service on the bar.
For appetizers, The Calif Kitchen offers everything from camembert and fruit to smoked salmon and marinated potatoes, prosciutto, waffle fries, nachos and buffalo wings.
For entrees, there's a variety of classic California dishes like quesadillas and burritos — complete with a Japanese twist — that start at $11.24.
The Americana burrito ($12.12) was very enjoyable. It featured thinly sliced raw salmon, avocado, lettuce, tomato, onion and spices and was sprinkled with a bit of Japanese mayo, all on a tortilla wrap. It was filling but not too heavy, leaving room for some of the eatery's satisfying drinks.
For meat lovers, The Calif Kitchen offers sirloin steaks that come with rice, salad and waffle fries starting at $17.38 and running to $20.90 depending on size.
The vegetable frit keema curry pleased the entire family, packed with vegetables, with a hint of natural sweetness from its peppers and onions. Paired with rice, it was hearty, but again, not too filling, and a bargain at $8.60.
The Calif Kitchen also offers Cobb and Caesar salads with thick cuts of bacon for $10.98.
For breakfast, there's bacon, eggs and pancakes for $11.24, blueberry French toast for $7.73, and pancakes heaping with a variety of fruit and sweets for between $5.97 and $8.60.
The Calif Kitchen also boasts towering portions of shave ice with toppings like whipped cream, strawberries or Oreo cookies for $7.73, and s'more skillets for $7.46.
For drinks, there's a wide variety from soft drinks and soda to fruit teas, beer, wine, Japanese liquor and cocktails.
The berry berry frozen yogurt cocktail was well worth $6.85, swirling with fruit, yogurt and whipped cream. (It's available with or without alcohol).
The Calif Kitchen isn't exactly like a visit to California, but it never claimed to be. Instead, it stands as a brilliant homage. What it does probably better than anyone around is offer a dining experience that is as refreshing as a sunny day at the beach.
The Calif Kitchen
Location: 3F, Depot Island Seaside Building, American Village, 9-21 Mihama, Chatan-cho, Nakagami-gun, Okinawa, 904-0115, Japan Hours: 9 a.m. to 10 p.m. daily Prices: Appetizers start at about $4. Expect to pay about $8-$21 for entrees. Desserts start at $6. Drinks range from just under $3 for an espresso to $33 for a bottle of sparkling wine. Dress: Casual Information: 098-926-1010; www.thecalifkitchen.okinawa/ top_en
---
---
---
---