Okinawa is home to many castle ruins
by
Chiyomi Sumida
March 12, 2006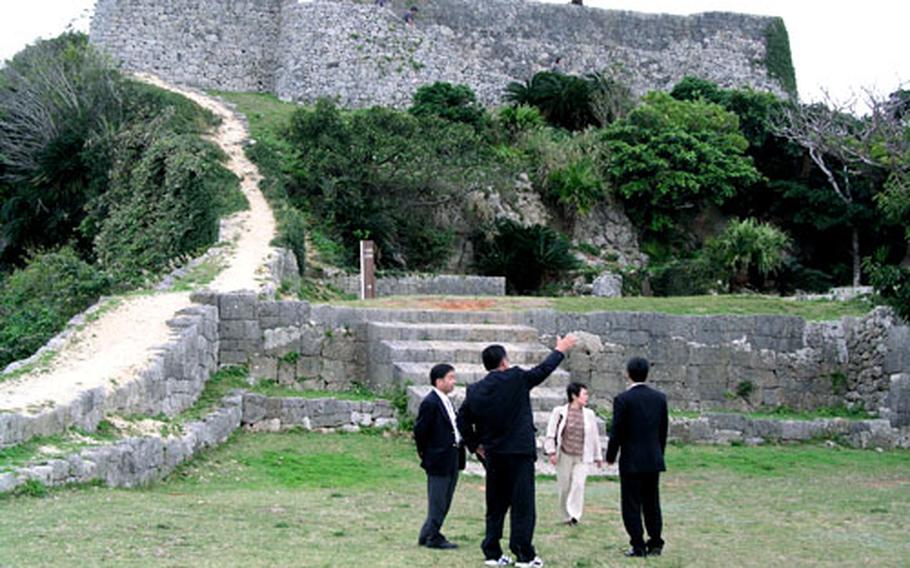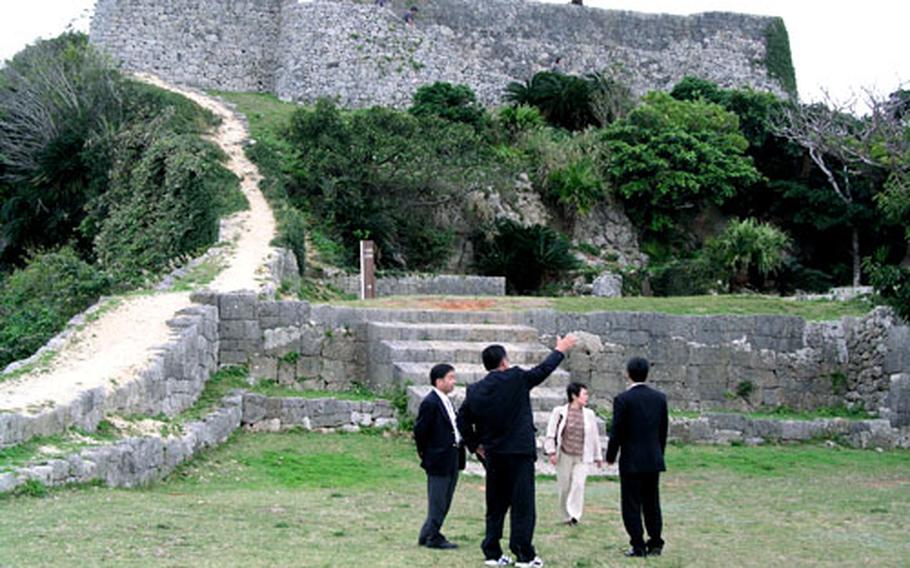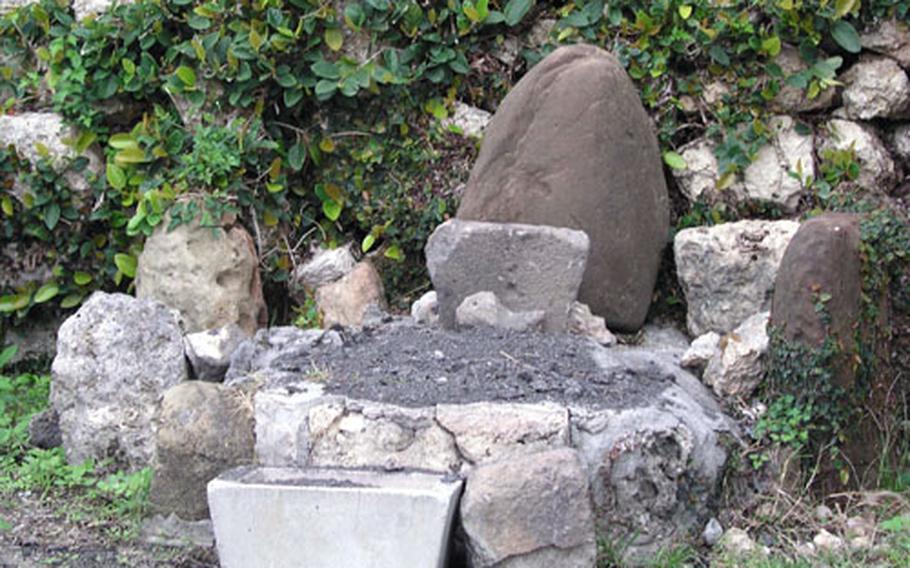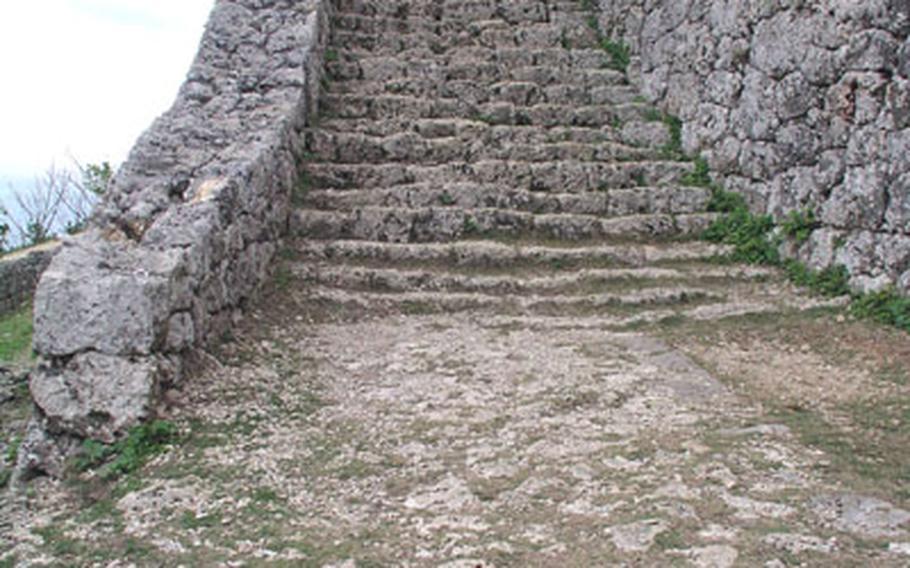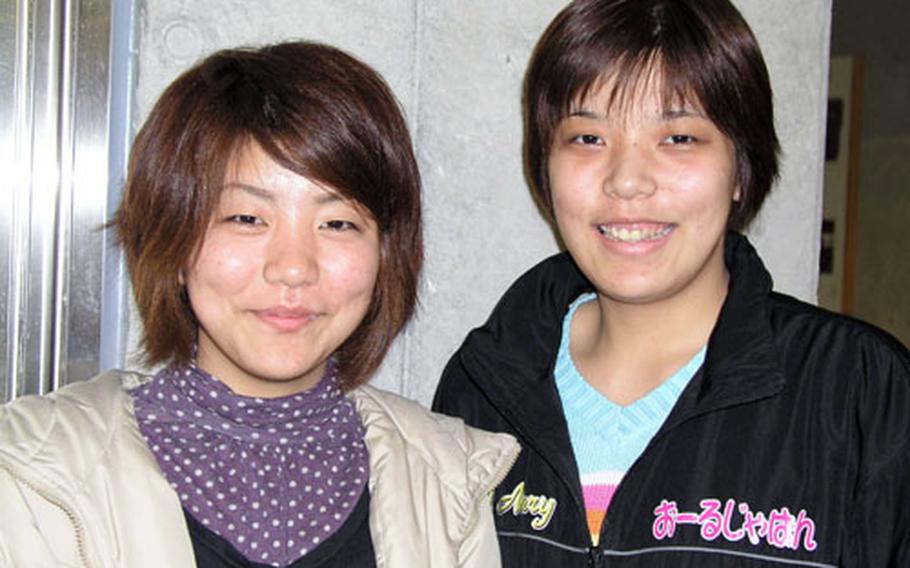 Okinawa is an island of castle ruins, the remains of a time when regional kings fought a series of wars that eventually led to a united Kingdom of the Ryukyus.
On Okinawa, castles are often called gusuku and, except for the reconstructed Shuri Castle, most now are but mere stone walls. At some sites, little is visible, yet their existence has a strong impact on today's Okinawa.
"Gusuku still plays an important role in Okinawan society," said Tohru Kinjo, a historian with the Okinawa Board of Education. "The places where gusuku stand are regarded as sacred sites."
Kinjo, who is in charge of preservation and restoration of Okinawa's cultural properties, said there are about 500 gusuku sites throughout the Ryukyu island chain. All are regarded as sacred and are used as sites of worship by the local residents.
Most gusuku origin dates are unknown, but other pieces of their history were well recorded.
Those led by powerful chieftains grew in stature, looming over lesser kingdoms and developing into strong fortresses, Kinjo said.
Three of the most famous chieftains in Okinawan history are Lord Amawari of Katsuren, Lord Gosamaru of Zakimi and Nakagusuku, and Lord Hananchi of Nakijin, all on the main island of Okinawa.
Archaeological excavations at these castle sites uncovered numerous pieces of valuable artifacts, proof that the chieftains enjoyed power and wealth by independently engaging in sea trade with China and other Southeast Asian countries.
Those three castles, together with Shuri Castle, which became Okinawa's chief capital in the 1400s, were registered as World Heritage Sites in 2000 by UNESCO.
The castle sites sit atop spectacular hills that offers magnificent panoramic views of the East China Sea and the Pacific Ocean.
One of the most popular sites among visitors is Katsuren Castle on Okinawa's central eastern shore. Its walls once were the scene of royal intrigue. According to legend and historical accounts, King Sho Hashi considered a regional chieftain named Lord Amawari of Katsuren a powerful rival, so he sent his daughter, matchless beauty Momoto Fumiagari, to marry the young lord. The king then moved his faithful disciple Lord Gosamaru, from Zakimi Castle in the north, to Nakagusuku, just south of Katsuren, to keep a watchful eye on his ambitious son-in-law.
Amawari, whose dream was to unify the island under his control, eventually attacked and killed Gosamaru before an attempt to overthrow King Sho, but he was defeated and killed by the king's men in 1458.
People in today's Katsuren, however, read the history differently.
Amawari, who was capable and popular among his people, was a great threat to the king, according to Shinichi Miyagi, a historian for Uruma City's Board of Education.
"He is remembered as a lord who is compassionate to his people," Miyagi said.
Over the past decade, the people of Katsuren, who still revere Amawari as their great leader and hero, have begun to take steps to restore the dignity of their lord.
In 1997, a theatrical group of local high school students performed a musical entitled "Amawari." The plot, based on Okinawa's oldest chronicles, the Omorososhi, portrayed Amawari as a compassionate lord and a man with enterprising spirit, not as the traitor he is often portrayed as in traditional Okinawa plays.
The performance was well received, and since then, the group, called "Amawari Roman," has performed it throughout Okinawa, said cast member Sayaka Nakachi. The musical has helped to change the image of Amawari from a traitor to a hero, she said.
"Many of us did not like our hometown until we started performing this musical," said Natsumi Moriya, Nakachi's sister and also a cast member. "But, now we are very proud of having the great man as our ancestor."
A renewed interest in the past also is strong in other Okinawa communities, such as Hananchi in Nakijin, home of the lord of the island's northern region until King Sho Hashi's army defeated him in 1416. Today, all that's left of his once impregnable citadel is a milelong section of gracefully curved stone walls.
For more information and directions to the Okinawa castles listed as a World Heritage Site, visit the Okinawa Digital Archives' Wonder Okinawa site at www.wonder-okinawa.jp/index_en.jsp.