Okinawa factory offers visitors a chance to turn objects indigo blue
by
Jessica Bidwell
January 19, 2017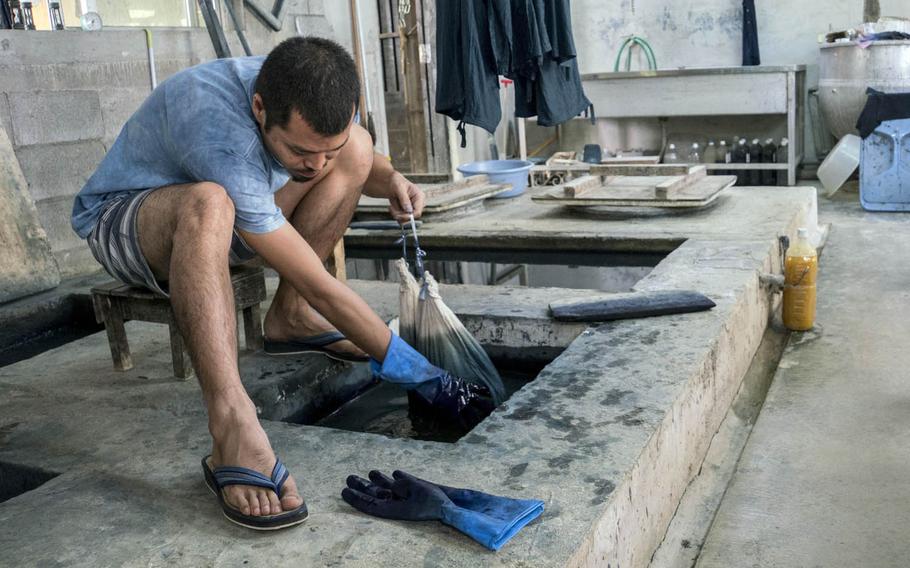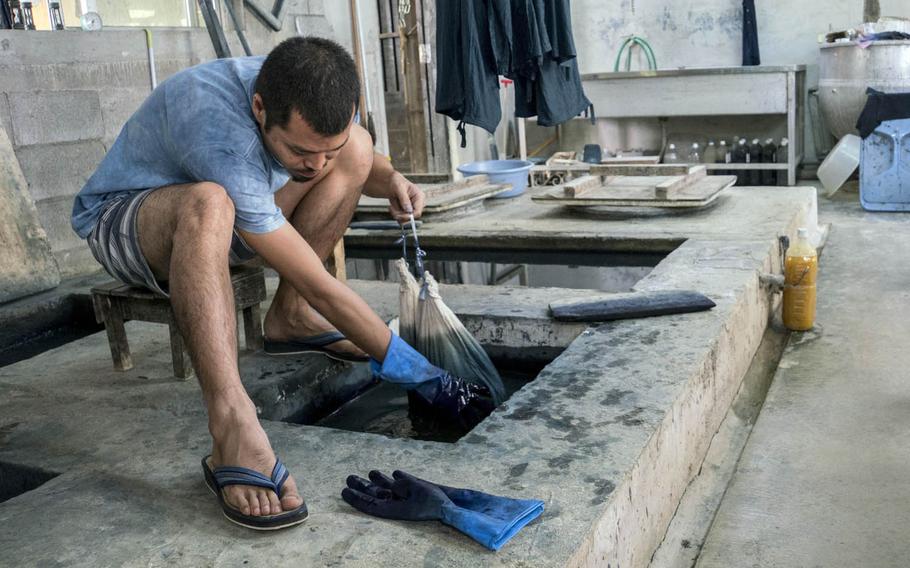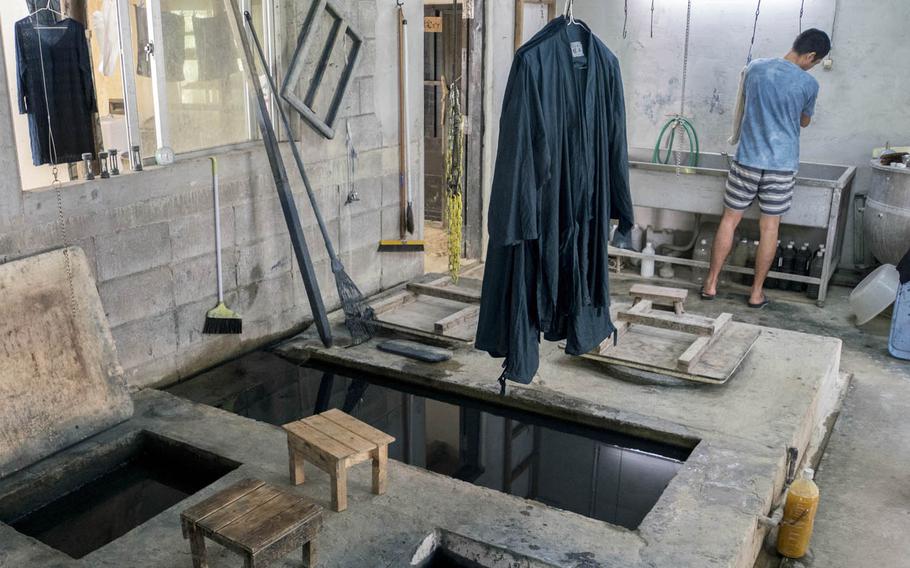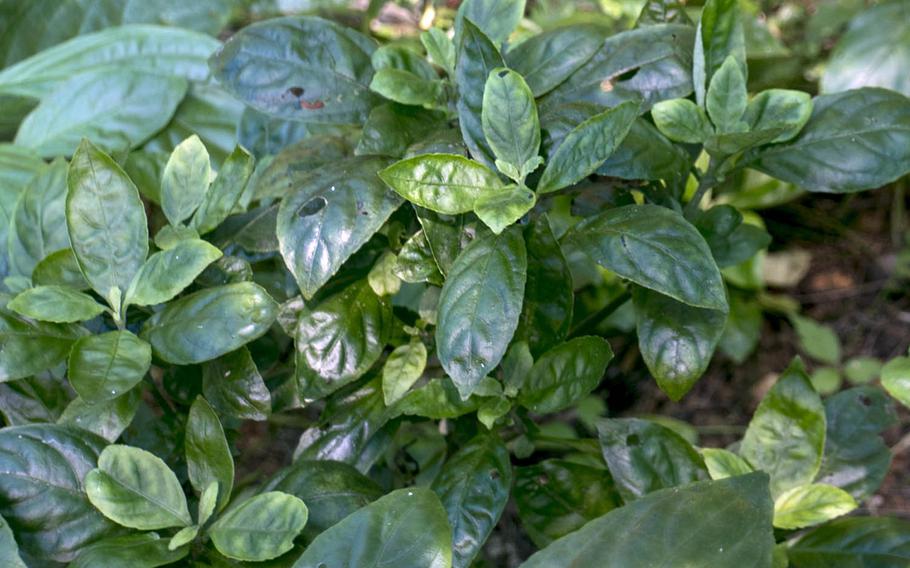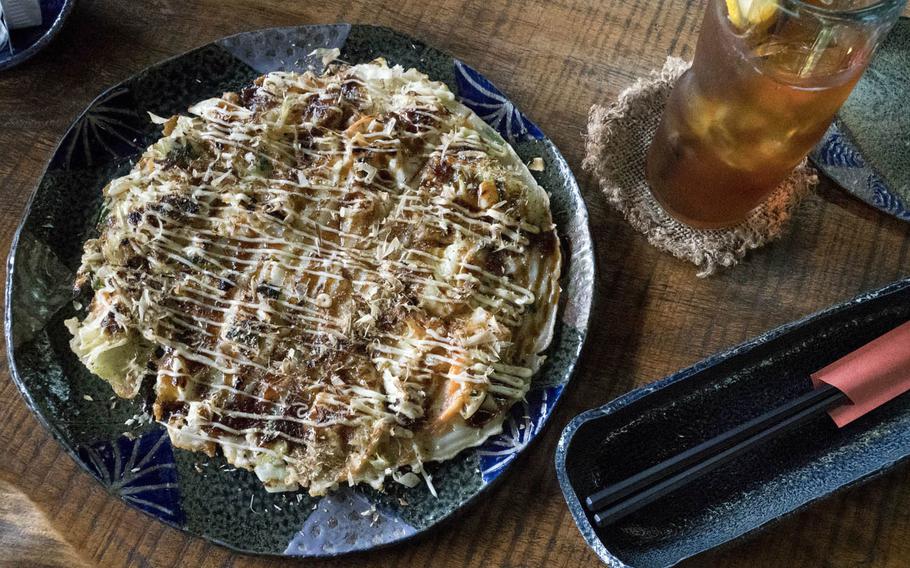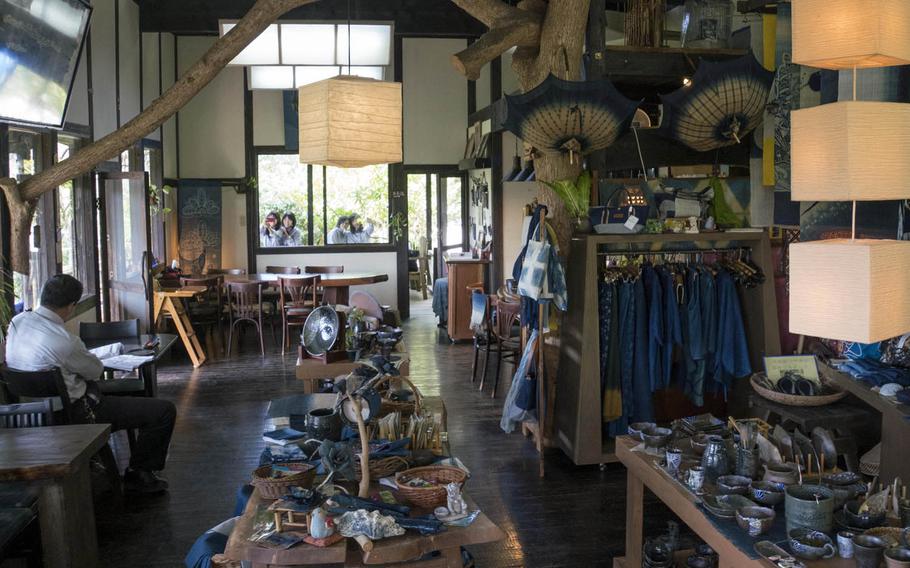 Curiosity kept my foot on the gas pedal as I ventured toward Ai Kaze, a dye factory in Nago, Okinawa, that offers visitors a chance to turn fabric into lovely shades of blue with a technique used on the island for centuries.
The grounds of Ai Kaze, which means "indigo wind" in Japanese, include a restaurant and a small garden of indigo plants that, surprisingly, resemble green weeds.
I arrived early to eat lunch ahead of my scheduled dyeing session, and one of the owners welcomed me graciously in broken English. Sitting on the restaurant balcony was like being in a jungle, far from the daily hustle of Okinawa City.
The eatery offered a large selection of teas and sweets, but only one dish, okonomiyaki, seemed fulfilling. It's a savory Japanese pancake containing a variety of ingredients, including cabbage, flour, eggs and fish. After finishing my meal, I sipped some homemade tea and sat back to enjoy the sights, smells and sounds of the mountain.
When it was time for my dyeing session, one of the owners retrieved me from a gift shop selling indigo-dyed items such as textiles and pottery. I brought my own pillow cases to dye, but was shown other items available to purchase, including scarves, shirts, bags and handkerchiefs.
Visitors can choose from a range of designs or create their own patterns.
Indigo dyeing is different from tie dyeing. There are no rubber bands. Instead, you use chopsticks and plastic string to mark areas where the dye can be absorbed. The bins in which the fabric is dyed are almost five feet deep.
I was hypnotized as I stared into the deep blue water, but shocked when I dipped my fabric and saw the liquid turning green. It turns out the mixture remains green until exposed to oxygen.
The experience is supposed to be relaxing, but crouching on concrete while dipping a cloth and trying to keep my limbs from falling asleep wasn't particularly soothing.
After I'd dipped the pillow cases several times, I rinsed them in ice-cold water. The chopsticks and plastic were removed and the fabric slowly turned from green to blue. The deep color contrasted sharply with the white left behind, and the design was beautiful.
While my new art pieces dried, the owner told me that indigo has been cultivated on Okinawa for centuries and that locals have been dyeing textiles with it for just as long.
Indigo is harvested, then set in water for several days to decompose. Once the remains of the plant are removed, a combination of lime, charcoal water, Okinawan liquor and starch syrup are added to help with fermentation that produces the blue dye.
Whether you are an arts and crafts junkie or just want to escape the bustle of the city, Ai Kaze is a destination to be added to your Okinawan bucket list.
Ali Kaze (Indigo Wind) DIRECTIONS
Address: 3417-6 Izumi, Motobu-cho, Kunigami-gun, Okinawa, 905-0221. Take Highway 58 past the Nago City urban district. Turn left on Route 84 toward Kayohako — Ocean Expo Park. Once you reach the Izumi area, be prepared to turn right onto Route 123. You'll see a small blue sign for Ai Kaze at this corner. Turn right at the sign and follow the signs up the hill.
TIMES
Open 10 a.m. to 5 p.m. Closed Mondays and Thursdays. Dyeing sessions take place at 11 a.m., 1 p.m. and 3 p.m., but must be reserved ahead of time.
COSTS
Dyeing sessions range from 1,000 yen to 2,500 yen (about $8.60 to $21.50) depending on the textile. Visitors can bring their own fabrics as long as they are 100 percent cotton.
FOOD
There's a restaurant serving mostly teas and sweets on the grounds.
INFORMATION
098-047-5583; www.aikaze.jp (in Japanese)