Off-base festivities
by
PSSEDTLibrary@mail.pstripes.osd.mil Stripes
June 9, 2011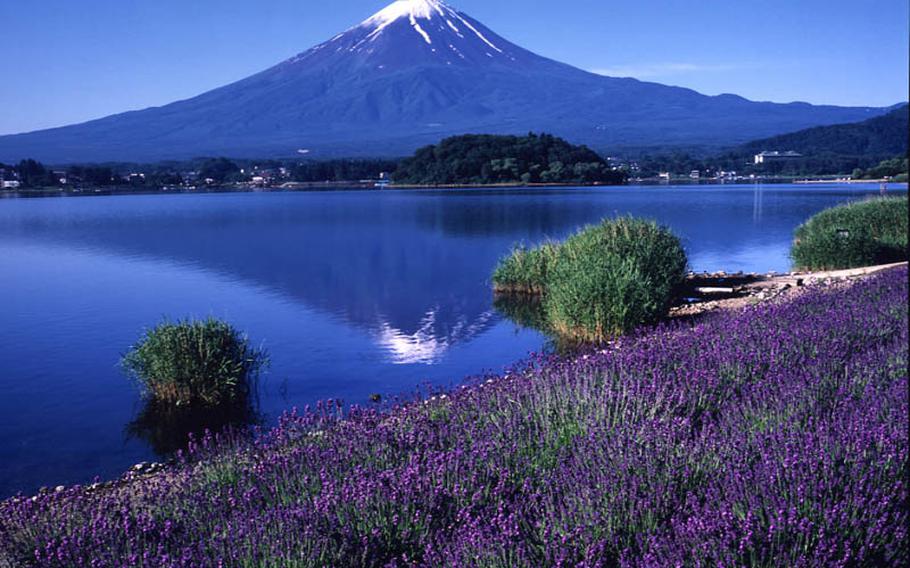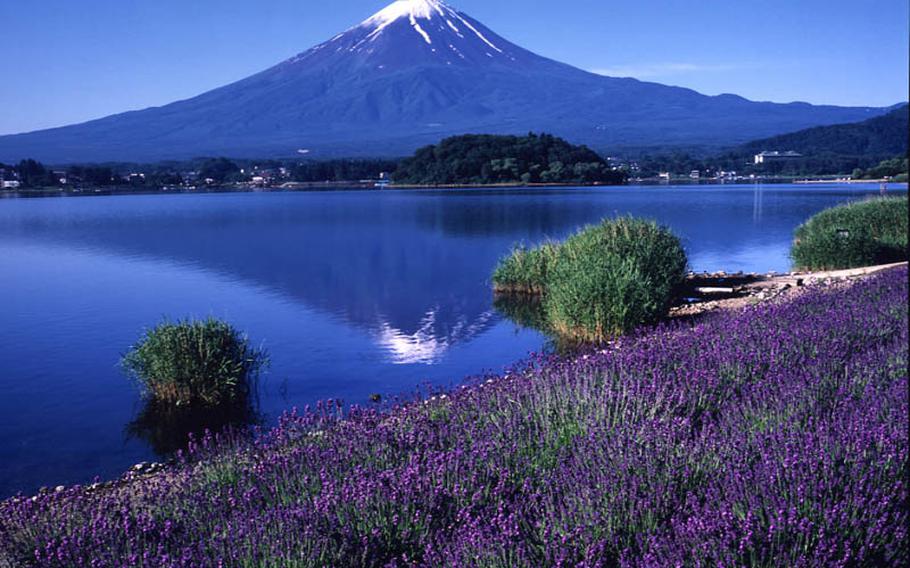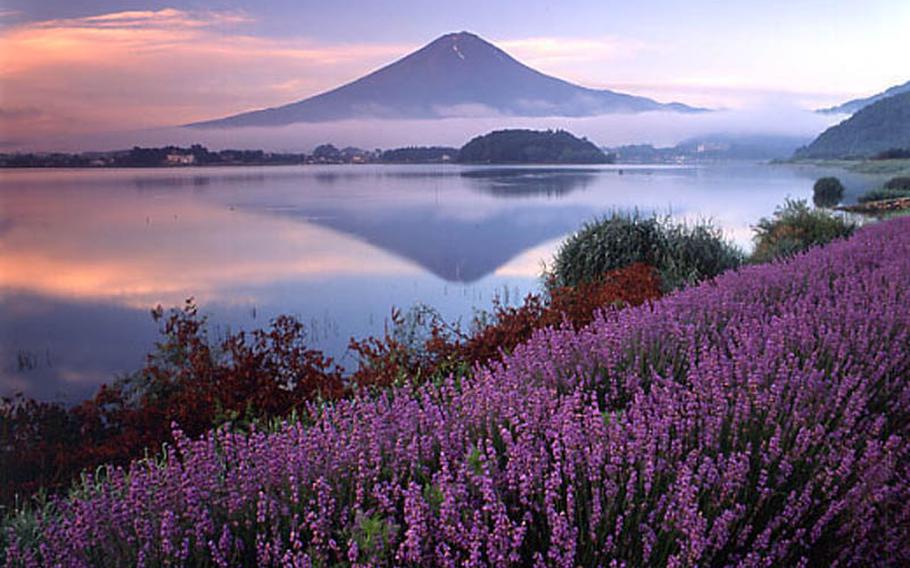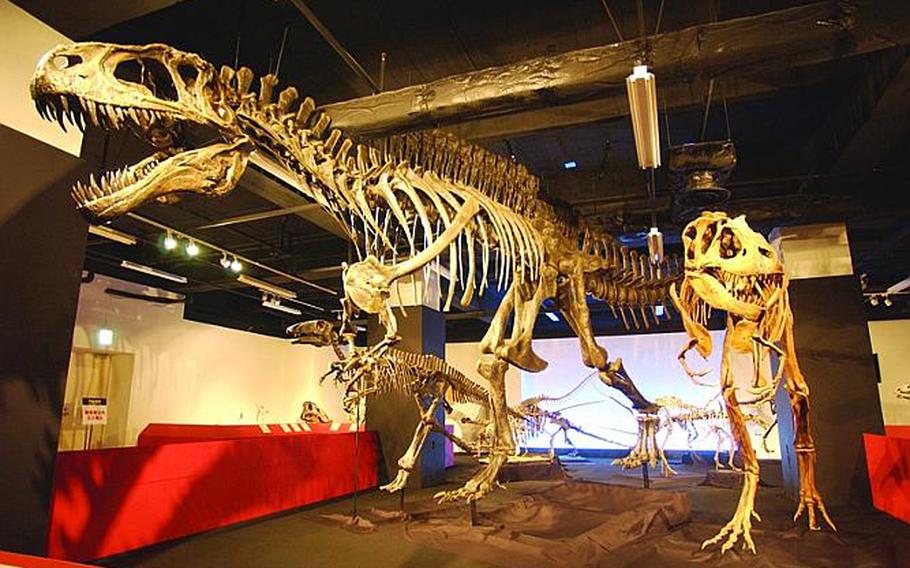 JapanTOKYO SUMMERLAND HYDRANGEA GARDEN (western Tokyo): Through July 10, 10 a.m.-5 p.m., daily; 60 varieties of hydrangea, 15,000 trees in the Hydrangea Garden, Family Park area of Tokyo Summerland; 600 Kamiyotsugi, Akiruno City, Tokyo; 500 yen adults, 300 yen children.
NISSAN STADIUM FLEA MARKET (Kanagawa prefecture): June 19, 10 a.m.-4 p.m., more than 400 dealers participate; Yokohama Stadium, five-minute walk from JR Kozukue Station on Yokohama-Line or a 15-minute walk from JR Shin Yokohama Station; 03-3226-6800.
OEDO ANTIQUE FAIR (Tokyo): June 19, 8 a.m.-5 p.m.; Tokyo International Forum, 3-5-1 Marunouchi, Chiyoda-ku, Tokyo; one-minute walk from JR Yurakucho Station; 03-5805-1093; www.antique-market.jp/eng/index.shtml.
EU FILM DAYS 2011 (Tokyo): ends June 19; European Union film fair featuring 23 movies including "The Secret of Kells" of Ireland, "I Vicere" of Italy, "Earth" of England and "El Greco" of Greece and "Prinsessa" of Sweden, "Jizda" of Czech, "Im Winter Ein Jahr" of German and more; National Film Center, one-minute walk from Kyobashi Station on Metro Ginza Line; 500 yen; 0305777-8600; http://eufilmdays.jp/en/index.php.
FUTSAL INTERNATIONAL FRIENDSHIP MATCH (TOKYO): June 14, 7 p.m.; Japan's national team vs. Czech's national team; Yoyogi National Stadium No. 1 Gymnasium; five-minute walk from JR Harajuku Station & Meiji Jingu-mae Station on Metro Chiyoda Line, 10-minute walk from JR Shibuya Station; 1,000-2,000 yen adults, 500 yen children; 03-5882-5599.
LAKE KAWAGUCHI HERB FESTIVAL: June 17-July 10; see more than 100,000 lavender plants near scenic Mount Fuji, gardening contest and more; illuminations are sunset-10 p.m. at Yagizaki Park; 75-minute drive from Shinjuku on Chuo Express; Kawaguchiko Town Sight-seeing Bureau; 0555-72-3168; www.fujisan.ne.jp/special/sp_0506_e.php.
IFAF AMERICAN FOOTBALL WORLD CUP IN AUSTRALIA SEND-OFF GAME (Tokyo): June 19, 1 p.m.; Japan's national team vs. Japan's selected team; Kawasaki Stadium, 15-minute walk from JR Kawasaki Station on Keihin Tohoku and Nambu-Lines; 1,500 yen adults (advance ticket), kids free; 03-3450-9360.
SHOWA KINEN PARK FLOWER FESTIVAL (western Tokyo): Ends June 26, 9:30 a.m.-5 p.m.; 400 yen for park entrance; JR Ome Line, Nishi-Tachikawa Station, 15-minute walk from Tachikawa Station; 042-528-1751; www.ktr.mlit.go.jp/showa (Japanese only).
IRIS FESTIVAL AT YOKOSUKA IRIS GARDEN (Kanagawa prefecture): Ends June 30, 9 a.m.-7 p.m.; the largest iris garden in the Orient has 412 varieties and 140,000 irises in the 9.4-acre site; concerts of koto, Japanese bamboo flute, and other oriental musical instruments 11 a.m. Sun.; Keikyu bus from Keikyu Shioiri Station, get off at Ikegami Chugaku (junior high school) bus stop; 300 yen adults, 100 yen children; 046-853-3688.
LILY (YURI) GARDEN (Saitama prefecture): Through mid-July, 9 a.m.-5 p.m.; a lily field with 450,000 lilies (yuri) in 50 varieties bloom, with an illumination 5-9 p.m. Fri.-Sun. June 10-July 3 for 500 yen; three-minute walk from Seibu Kyujo-mae Station; 1,000 yen adults, 300 yen ages 4-10 years; 042-922-1370; www.seibu-group.co.jp/railways/enjoy/rec/yurien/index.html.
CORMORANT FISHING (UKAI) (Gifu prefecture): ends Oct. 15; cormorant fishing on Nagara River is a famous type of traditional fishing in Japan. More than 40 sightseeing ships are set on Nagara at 6:15, 6:45 & 7:15 p.m., to observe usho (cormorant fishermen) catch sweetfish using trained cormorants. Boat fare is 3,000-3,300 yen/person; Nagara River Cormorant Fishing Boat Reservations 058-262-0104; www.kankou-gifu.jp/en/ukai/index.html. Other places to observe cormorant fishing are Uji River in Kyoto (0774-23-3334), Katsura River in Kyoto (075-861-0302), Kiso River in Inuyama city, Aichi prefecture (0568-61-0057), Hiji River in Oozu, Ehime prefecture (0893-24-2664), and Nishiki River in Iwakuni, Yamaguchi prefecture; 0827-41-0470 or www.ukai-iwakuni.com/.
FANTASMIC (Chiba prefecture): open-ended run; night-time show, featuring 27 animation characters such as Mickey Mouse, Cinderella and others, filled with special effects using water and fire, on Mediterranean Harbor; Tokyo DisneySea, three-minute ride from Resort Gate Station/Maihama Station, JR Keiyo Line; one-day passport adults 6,200 yen, discount passport after 3 p.m. entry adults 4,900 yen; Tokyo Disney Resort Information 0570-00-8632; www.tokyodisneyresort.co.jp/en/tds/index.html.
CIRQUE DU SOLEIL "ZED" (Chiba prefecture): Open-ended run; show is a dramatic mix of circus arts and street entertainment; 7,500-9,500-12,500-15,000 yen; 0473-55-9621; www.zed.co.jp/home_en.php.
BLUE MAN GROUP (Tokyo): open-ended run; New York-based avant-garde artists; Invoice Theatre, five-minute walk from Roppongi Station on Hibiya Line and Azabu Jyuban Station on Nanpoku Line; 7,500-8,500 yen; 03-5414-3255; www.blueman.jp.
MEIJI JINGU ICE SKATING (Tokyo): year-round, noon-6 p.m. Mon.-Fri.; 10 a.m.-6 p.m. weekends; adults1,300 yen/day, children 900 yen/day and after 3 p.m., adults 1,000 yen and children 700 yen and 500 yen for shoe rental; Kasumigaoka, Shinjuku-ku, one-minute walk from Kokuritsu Kyogijyo on subway Oedo Line or five-minute walk from JR Shinanomachi Station on Sobu Line; 03-3403-3458; www.meijijingugaien.jp/english/ice-skating.html.
Okinawa3RD OKINAWA OWS CHURA SUN BEACH OPEN WATER SWIMMING: June 18-19; more than 600 swimmers to participate in individual 0.4, 0.8, 1.6 & 3.2 km open water swimming races along with a team 2 km (0.5 km X four people): 2,000-8,000 yen adults, team: 8,000 yen; 15-minute ride from Naha Airport; 03-5695-0603.
KoreaHATS AND SHOES (SEOUL): through June 13; National Folk Museum of Korea; free; 02-3704-3114.
OLD SEOUL THROUGH FOREIGN EYES (SEOUL) : through June 26; Cheong Gye Cheon Museum; free; 02-2286-3410.
A GLIMPSE AT THE LIFE OF THE JOSEON PERIOD (SEOUL): through July 30; Ewha Woman's University Museum; free; 02-3277-3152.
MUSICAL "GREASE" (Seoul): open-ended run, 8 p.m., Mon., Wed.-Fri., 3 & 7 p.m., Sat., 2 & 6 p.m., Sun. and holidays, Dongsoong Art Center; 40,000-60,000 won; 1588-5212; www.visitkorea.or.kr/enu/SI/SI_EN_3_1_1_1.jsp?cid=268128.
To submit listings, email PSSEDTLibrary@mail.pstripes.osd.mil.