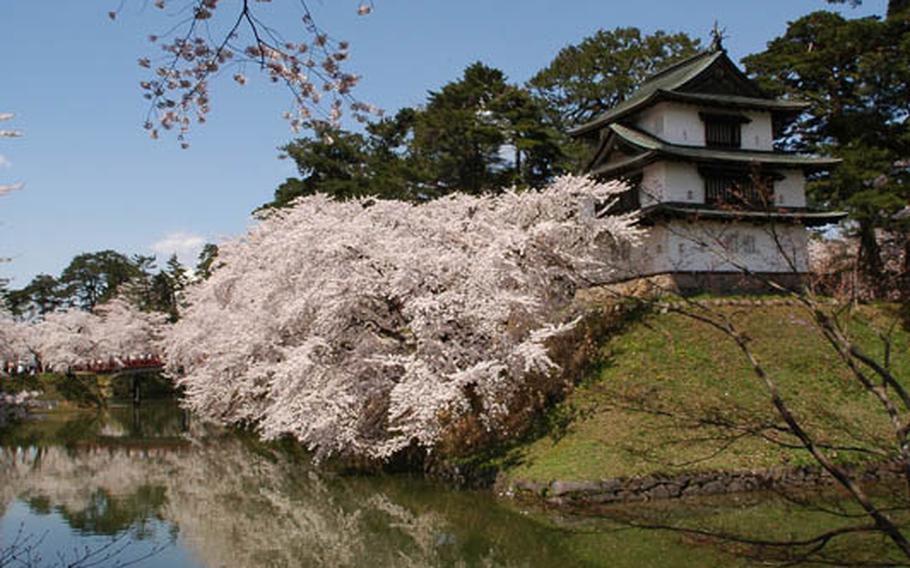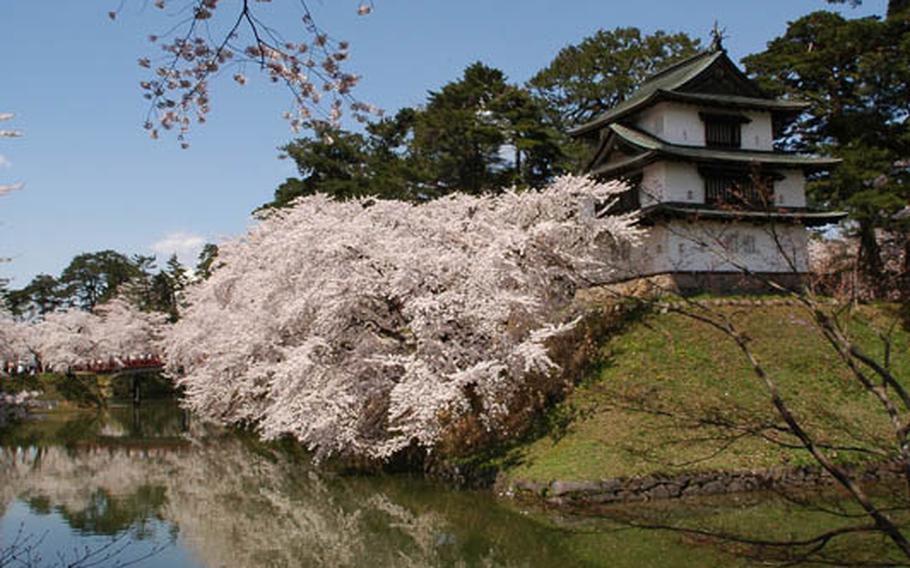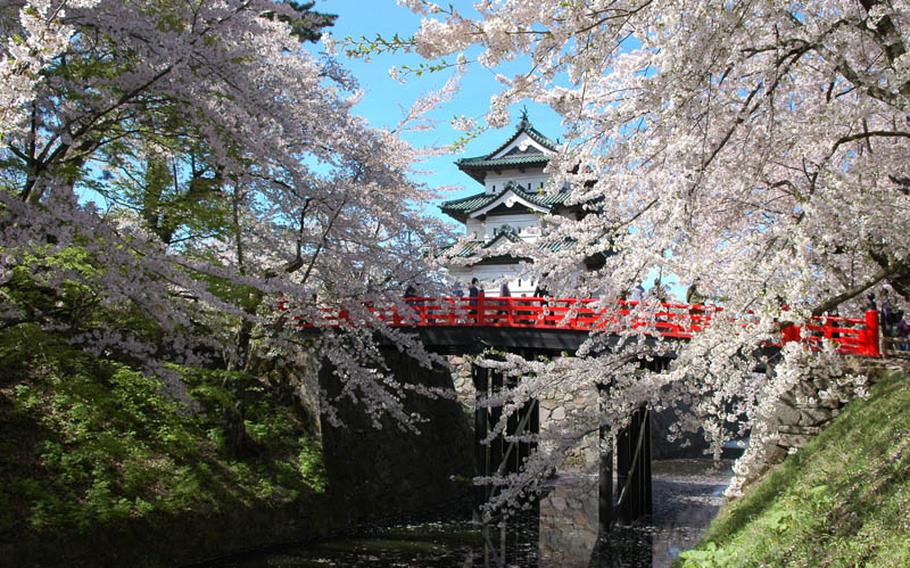 JapanCRAFT FESTA 2011 (Kanagawa prefecture): April 21-24; 10:30 a.m.-6 p.m.; various crafts are on display and sale; Yokohama Red Brick Warehouse; 15-minute walk from JR Kan-nai Station; 050-2200-8485.
YOKOHAMA ANTIQUE WORLD (Kanagawa prefecture): April 22-24, 10 a.m.-5 p.m. (Fri., noon-5 p.m.); 300 antique dealers; Pacifico Yokohama, Exhibition Hall A, three-minute walk from Minato-Mirai Station, Minato-Mirai Line; 1,000 yen; 03-5932-6705; http://home.att.ne.jp/sigma/y-world/kottouworld/Home.html (Japanese only).
HARLEY-DAVIDSON FESTIVAL (Tokyo): April 24, 10 a.m.-5 p.m.; 2011 models of Harley-Davidsons, customized by dealers, on display and on sale, along with test rides and more; five-minute walk from Tobitakyu Station on Keio Line; free; at Ajinomoto Stadium; 0424-82-1170.
FUJI-SANKEI LADIES CLASSIC GOLF (Shizuoka prefecture): April 22-24; Japan's LPGA tournament; at Kawana Hotel Golf Course; one-hour-and-40-minute ride from Atsugi I.C. on Tomei Express; 5,000 yen; 03-5500-8253.
NOGE INTERNATIONAL STREET PERFORMANCE (Kanagawa prefecture): April 23-24, 11 a.m.-4 p.m.; street performances including juggling, dumb show, comedy, entertainment, music on the Noge Streets near JR Sakuragicho Station; 045-262-1234; www.noge-net.com (Japanese only).
TOKYO ART & ANTIQUE: THE NIHONBASHI/KYOBASHI ART ANTIQUES FESTIVAL: April 27-May 3, 10 a.m.-6 p.m.; 67 galleries in Nihonbashi/Kyobashi feature antiques, Japanese and European paintings, arts and crafts along with modern art; talk shows and gallery-tour in English scheduled; 03-3403-0102; www.tokyoartantiques.com/.
NAGASAKI HUIS TEN BOSCH MAGIC CASTLE: Ends May 8; a Hollywood-based magicians' hall of fame Magic Castle performs; 1,500 yen adults, 1,000 yen senior high school students, 500 yen for junior high school and elementary school students; 0956-27-0001; http://english.huistenbosch.co.jp/.
CIRQUE DU SOLEIL "KOOZA" (Tokyo): Ends May 8, Cirque Du Soleil "Kooz, " An adrenaline rush of acrobatics in a zany kingdom brought in Yoyogi Park as a temporarily tent "Harajuku Big Tent;" 6,000-,9,500-12,000 yen for adults, 4,000-6,000-8,000 yen for children on weekdays, 7,000-10,500-13,000 yen for adults, 5,00-7,00-9,000 yen for children on weekends; five-minute walk from Harajuku Station; 0570-04-8880; www.cirquedusoleil.com/en/shows/kooza/default.aspx.
CIRQUE DU SOLEIL "ZED" (Chiba prefecture): April 23-open-ended run; show is a dramatic mix of circus arts and street entertainment, brought in Chiba prefecture as a resident theater performing year-around neighboring Tokyo Disneyland; 7,500-9,500-12,500-15,000 yen; 0473-55-9621; www.zed.co.jp/home_en.php.
HIROSAKI PARK CHERRY BLOSSOM FESTIVAL (Aomori prefecture): April 23-May 5; about 2,500 trees around the castle and moat bloom and are illuminated sunset-11 p.m.; 20-minute bus ride from JR Hirosaki Station; 300 yen for adults, 100 yen for children; 7 a.m.-9 p.m.; www.city.hirosaki.aomori.jp/.
35th JAPAN HOBBY SHOW (Tokyo): April 27-28, 10 a.m.-5 p.m.; handicrafts including scrapbooking, traditional crafts, home decoration, herb and more on display; Tokyo Big Sight International Exhibition Hall East I, II III Halls; 1,000 yen, free for ages 18 and younger; 03-3851-6628; www.hobby.or.jp/hobbyshow/2011/about/english/index.html.
TAKARA TOMY PLARAIL FESTA IN TOKYO: April 28-May 5, 10 a.m.-4:30 p.m.; see the plastic electric train set system known as Takara World; Sunshine City World Import Mart 4F A-Hall, eight-minute walk from JR Ikebukuro Station East Exit, three-minute walk from Higashi Ikebukuro Station on Yurakucho-Line; 800 yen for adults, 600 yen for children; 03-5435-0604; www.takaratomy.co.jp/event/eventlist/plarail_tokyo.html (Japanese only).
AJINOMOTO STADIUM FLEA MARKET (Tokyo): April 29, 10 a.m.-4 p.m., about 800 booths; 300 yen adults, kids free; five-minute walk from Tobitakyu Station, Keio Line; 03-3226-6800.
CYBERAGENT LADIES GOLF TOURNAMENT 2011 (Chiba prefecture): April 29-May 1; ladies golf tournament at Tsurumai CC; 25-minute ride from JR Mobara Station; 6,000 yen (three-day ticket); 03-3865-8361.
FESTIVAL DEL CINEMA ITALIANO 2011 (Tokyo): April 29-May 4; Italian movies such as "La prima cosa bella," "Baciami ancora," "La nostra vita," "La Passione," "Noi credevamo"; Yurakucho Asahi Hall, JR Yurakucho-Station; 1,400-1,600 yen for tickets; 03-5777-8600; www.asahi.com/italia/2011/works.html.
SANKEIEN GARDEN (Yokohama): April 29-May 5, 9 a.m.-9 p.m.; stroll the garden and view an old tea house, Shunsoro, and historic buildings; 10-minute bus ride from JR Negishi Line; 500 yen; 045-621-0634; www.sankeien.or.jp/pdf/guidemap_english.pdf.
DOLLS PARTY 25 (Tokyo): April 30, 10 a.m.-5 p.m.; world's biggest doll party; Tokyo Big Sight East No. 4-5, three-minute walk from Kokusai-Tenjijo-Seimon Station ,Yurikagome Line; 2,200 yen (includes official guidebook); 075-325-1171.
TATEBAYASHI AZALEA FESTIVAL (Gunma prefecture): ends May 15, 7 a.m.-6 p.m.; about 10,000 bushes of 50 varieties of azaleas are in bloom, peaking in late April; Kenritsu Tsutsujigaoka Koen; 300 yen adults, 100 yen children; 30-minute walk from JR Tatebayashi Station or a 60-minute ride from Asakusa on Tobu-Isesaki Line or five-minute ride from Tatebayashi I.C. on Tohoku Express; Tatebayashi City Sightseeing Federation 0276-72-4111.
MOTHER FARM SPRING FESTIVAL (Chiba prefecture): Ends May 29; three million field mustard are in bloom and you can pick strawberries and tomatoes; 10-minute drive from Kimitsu Parking or a 20-minute drive from Kimitsu I.C. or a 30-minute drive from Kisaratsu Minami I.C. on Tateyama Express; 1,500 yen adults, 800 yen children; 0439-37-3211; www.motherfarm.co.jp/ (Japanese only).
THE DINOSAURS EXHIBITION AT TOKYO TOWER: ends June 12, 10 a.m.-6 p.m.; exhibition of Plateosaurus engelhardti, discovered in Germany, Tuojiangosaurus multispinus and Szechuanosaurus zigongensis, discovered in China, and others from collection of Fukui Prefectural Dinosaur Museum, including 80 fossils, 25 skeletal structures and reconstructed biological models; Tokyo Tower Exhibition Hall (1st floor); 1,000 yen adults, 500 yen children; five-minute walk from Akabanebashi Station on Oedo-Line/seven-minute walk from Kamiyacho Station on Hibiya-Line; 03-5159-5895.
MEIJI JINGU ICE SKATING (Tokyo): year-round, noon-6 p.m. (Mon.-Fri.); 10 a.m.-6 p.m. (weekends); adults1,300 yen/day, children 900 yen/day and after 3 p.m., adults 1,000 yen and children 700 yen and 500 yen for shoe rental; Kasumigaoka, Shinjuku-ku, one-minute walk from Kokuritsu Kyogijyo on subway Oedo Line or five-minute walk from JR Shinanomachi Station on Sobu Line; 03-3403-3458; www.meijijingugaien.jp/english/ice-skating.html
Okinawa27th ALL-JAPAN TRIATHLON MIYAKOJIMA: April 24, 7 a.m.-8:30 p.m.; 1,500 athletes compete in 3K swim, 155K bike ride and full marathon; Miyako Island, Okinawa prefecture; 0980-73-1046; www.miyako-net.ne.jp/~strong-e/.
OKINAWA FLOWER CARNIVAL 2011: Ends May 5; showcasing flowers; Shuri Castle Park, Okinawa Commemorative Government Park, Okinawa Kenritsu Budokan, Nakijin Castle Park and Yaedake Cherry Park; Okinawa Sightseeing Convention Bureau 098-859-6129.
16th IEJIMA LILY FESTIVAL: ends May 5; the island of Iejima, 5.5 miles off the Motobu Peninsula, houses a large lily field where 200,000 Teppo Yuri lilies bloom and at the festival, see Naha Taiko Drums, traditional dances and songs, karaoke and more at the stage inside the lily park; 0980-49-2906 (Iejima Sightseeing Association); 0980-49-2255 (ferries).
KoreaMUSCIAL "MONTE CRISTO" (Seoul): thru April 24, 8 p.m., Mondays, Wednesdays, Fridays, 3 and 7 p.m., weekends, Chungmu Art Hall; 120,000-100,000-80,000-50,000 won; 02-2230-6601.
MUSICAL "GREASE" (Seoul): open-ended run, 8 p.m., Mon., Wed.-Fri., 3 & 7 p.m., Sat., 2 & 6 p.m., Sun. and holidays, Dongsoong Art Center; 40,000-60,000 won; 1588-5212; www.visitkorea.or.kr/enu/SI/SI_EN_3_1_1_1.jsp?cid=268128.
To submit listings, email PSSEDTLibrary@mail.pstripes.osd.mil.