'Ninja Gaiden 3': Less stealth, more thug
---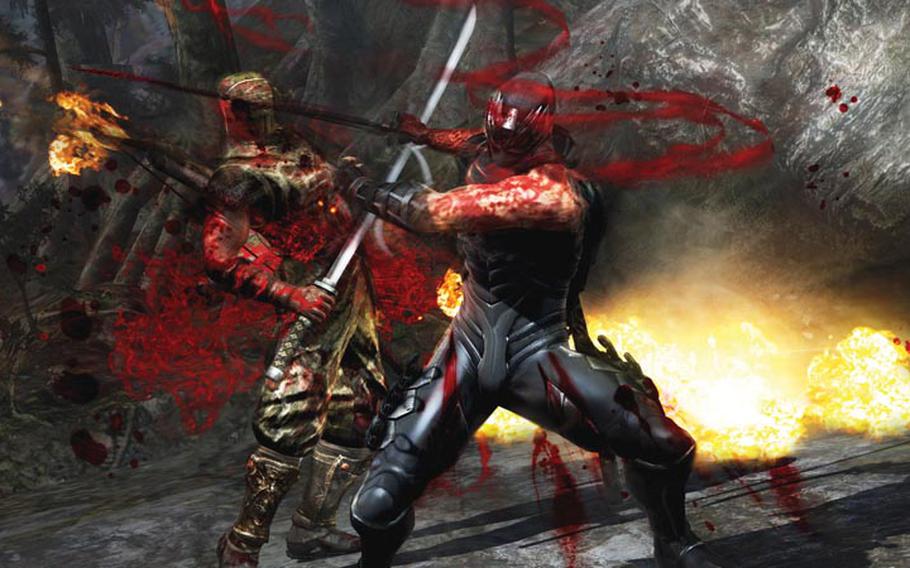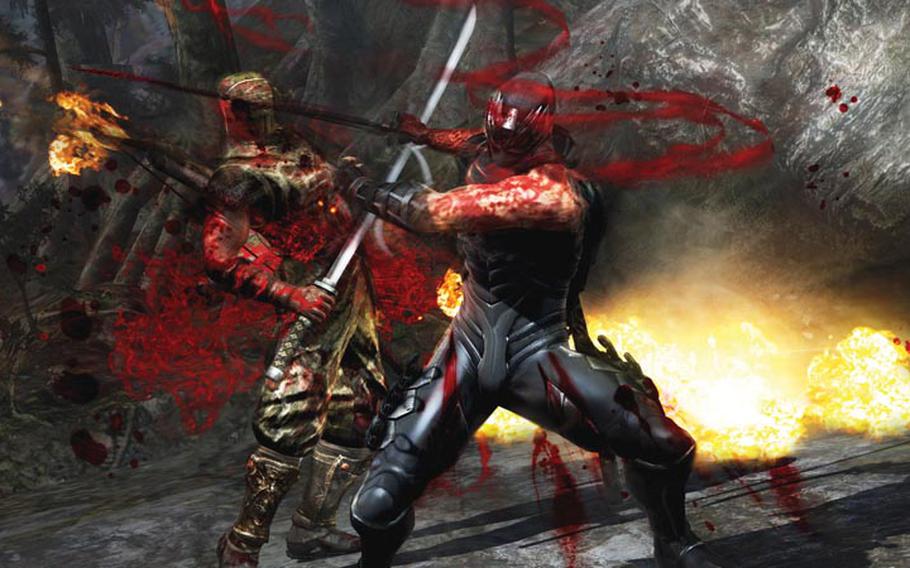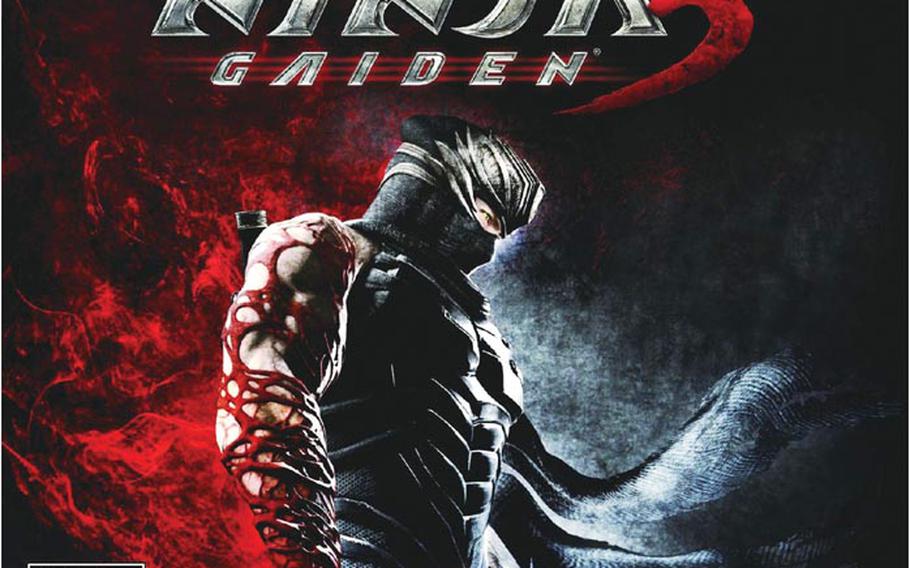 When I think of a ninja, what typically comes to mind is a stealthy and covert warrior, but sadly the new "Ninja Gaiden 3" is a lot less ninja and a lot more thuggish brute.
The long-running M-rated series, from Tecmo Koei, returns with protagonist Ryu Hayabusa, who must use his dragon-imbued ninja abilities to battle a cult of mysterious alchemists seeking world domination.
Hoping to breathe new life into the series, developers at Tecmo's Team Ninja replaced longtime "Ninja Gaiden" director Tomonobu Itagaki. However, after playing "Ninja Gaiden 3," it becomes apparent this new direction was the wrong way.
The plotline could have easily been created by any elementary school student. The controls are very basic and for the most part didn't seem to matter, as most every action inevitably leads to some form of button mashing.
Killing enemy thugs is as easy as pounding a few buttons a couple of times to stab them with your samurai sword.
You can also intermittently call upon a fiery dragon to help you clear the room — again, by mashing buttons.
Be prepared to do a lot of killing, as the game seems to throw an endless amount of combatants at you to the point of annoyance. You start in one room full of thugs and once you've beaten them, there's another roomful to be dealt with. The game throws in some blasé dialogue and cut scenes and pretty much continues in this manner for a couple of hours.
"Ninja Gaiden 3" does try to mix it up a little with periodic wall-climbing using daggers, but for the most part it sticks to the formula of thugs rushing and attacking Hayabusa. The designers also added a little sliding across the screen to mix up the movements. Other than that, there isn't much else to this game.
The limited variety of weapons and the lack of ability development make the combat simple and easy to pick up. In the end, though, those factors limit the game's shelf life. There isn't much to the artificial intelligence, either, and while the henchmen aren't too hard to beat, they just come straight at you, so there really isn't any depth to most of the combat.
Hayabusa and his enemies are all rendered clearly, and everything moves fluidly. The stabbing motions look dramatic and cinematic at first, but with so much repetitive fighting, many scenes look a lot less impressive after a few minutes.
The multiplayer mode, new to the series, offers trial missions that can be completed either solo or with a friend. These bare-bones trials feel more like mini-challenges than actual missions, but they offer lots of action if you want to extend your play time or skip the contrived storyline of the game.
Bottom line: "Ninja Gaiden 3" is all flash and no substance. The overall challenge and sense of payoff are disappointingly low.
Platform: PlayStation 3 (tested), Xbox 360
Online: teamninja-studio.com/ng3/us
---
---
---
---