New museum outside Kadena recalls Koza
by
Chiyomi Sumida
September 25, 2005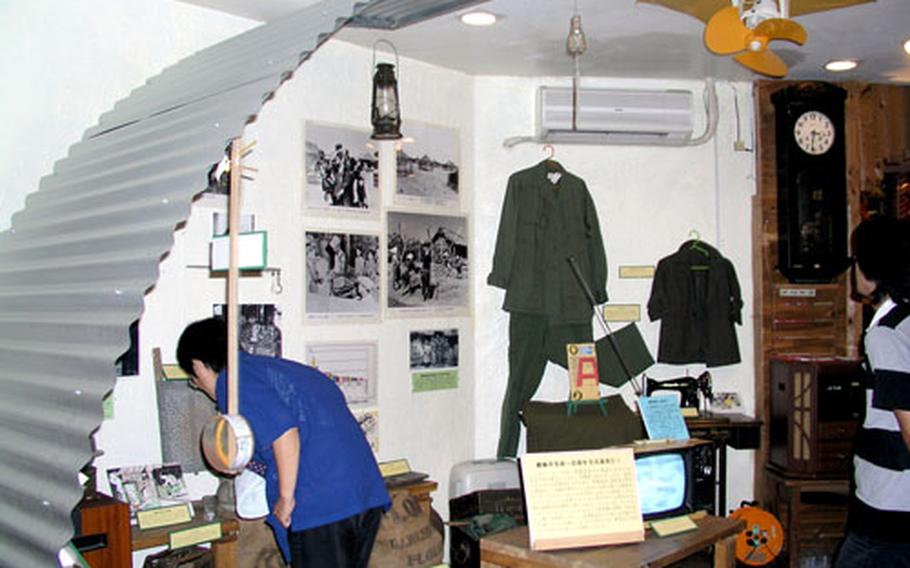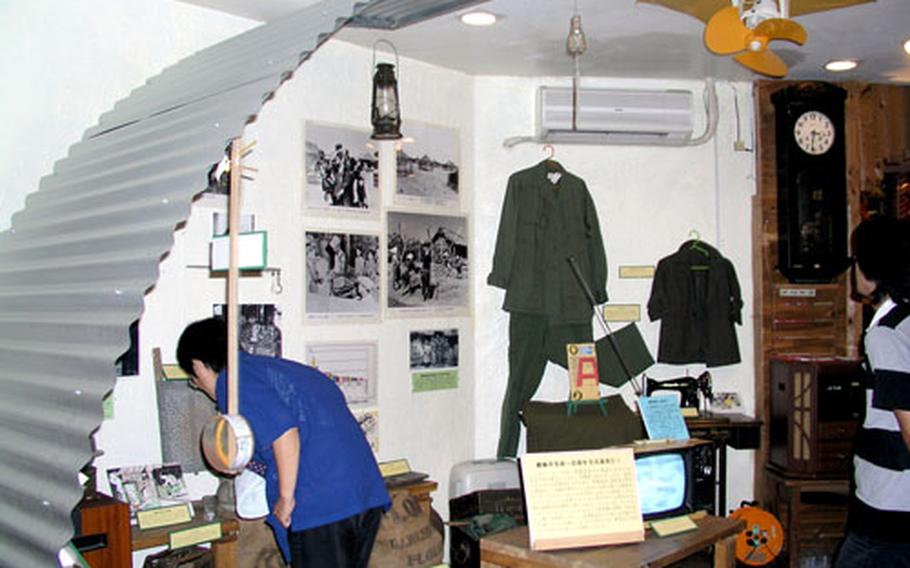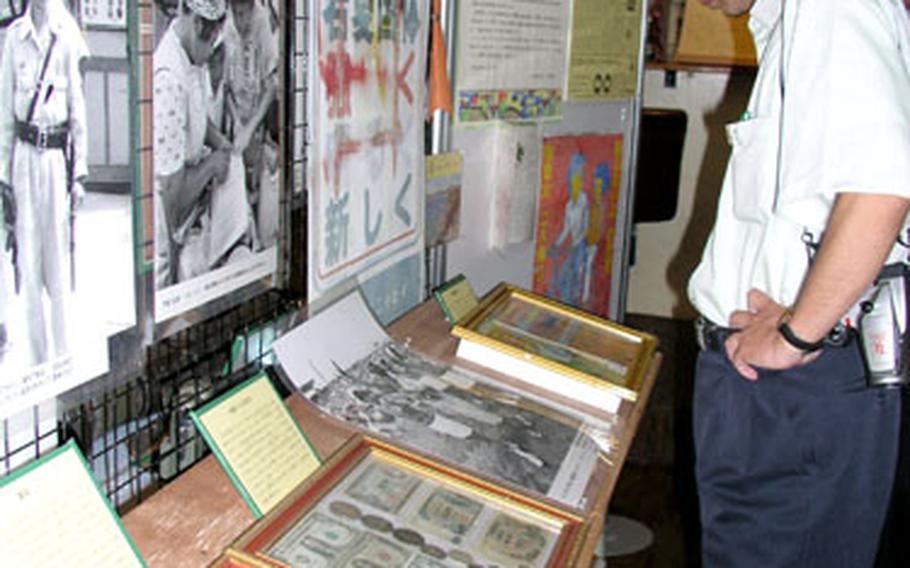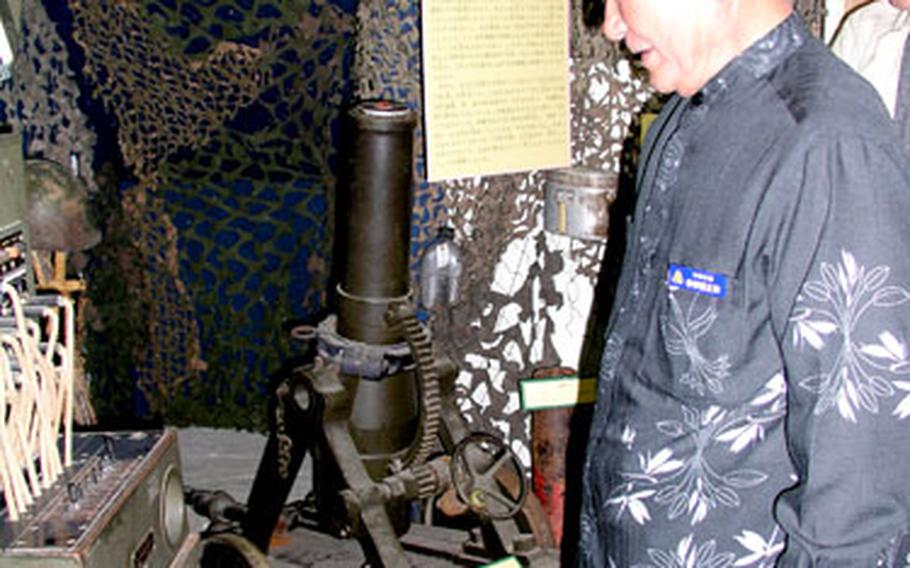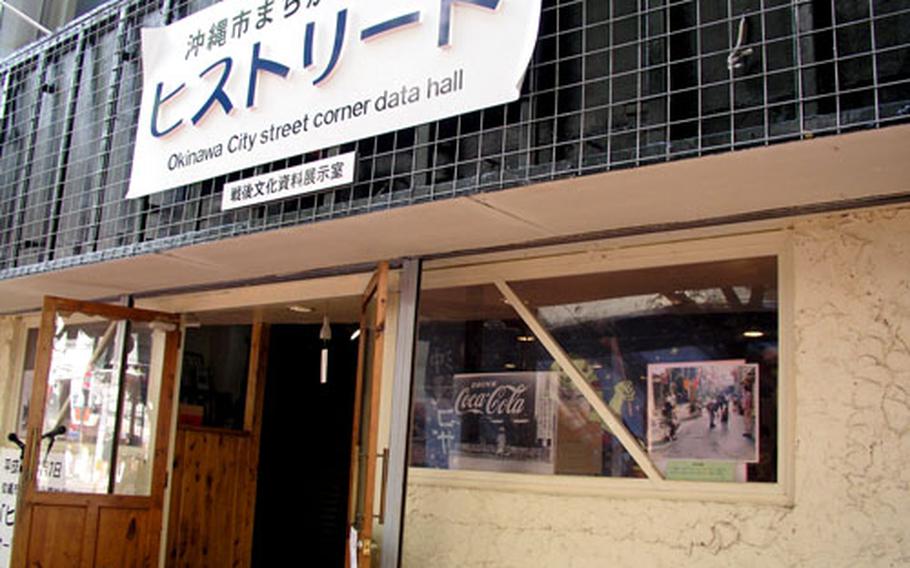 This is how Okinawa was in the chaotic days just after World War II, when people rose from the ashes of the Battle of Okinawa and rebuilt their lives.
The story is told in a small museum opened this month by Okinawa City in an old tavern called "Histreet" near Kadena Air Base's Gate 2.
Stepping into the museum, visitors are welcomed by a section of barbed-wire fence, a replica of the fences that separated the city from U.S. military installations.
In the rear of the dimly lit exhibition room is a bar counter, re-creating one of the watering holes that catered to U.S. servicemembers in those days. A large letter "A" in a framed certificate on the wall indicates the bar was approved by military authorities, a crucial license for the business in those days.
A bamboo basket above the counter filled with U.S. dollar bills demonstrates how the entertainment business once boomed in the old city known as Koza.
"This museum is all about Koza," said Katsumi Ishiki, an Okinawa City historian. Okinawa City was called Koza City between 1956 and 1974, the height of activity during the Cold War era.
Near the museum's entrance are photographs and copies of official documents showing the surrender of the Imperial Japanese Army in a ceremony that took place on what is now Kadena Air Base. The grand opening for the museum on Sept. 7, marked the 60th anniversary of that ceremony.
On display are U.S. military machines and equipment used during the Battle of Okinawa. Some of the museum's displays are on permanent loan from the Marine Corps, donated in the 1970s, according to the city's deputy mayor Takeru Takara, who was involved in negotiating with the military over the loan agreement.
Behind the bar are photographs and timelines of political events in the city, including the 1970 Koza Riot, a spontaneous protest against the American occupation in which 73 American-owned vehicles were set on fire by local residents. The incident was sparked by a warning shot fired by a military policeman to disperse a crowd that formed during a traffic accident.
The display also touches on Operation Red Hat, the transfer of chemical weapons stored in Kadena