New location, same great Korean food at Eat Drink, Man Woman
---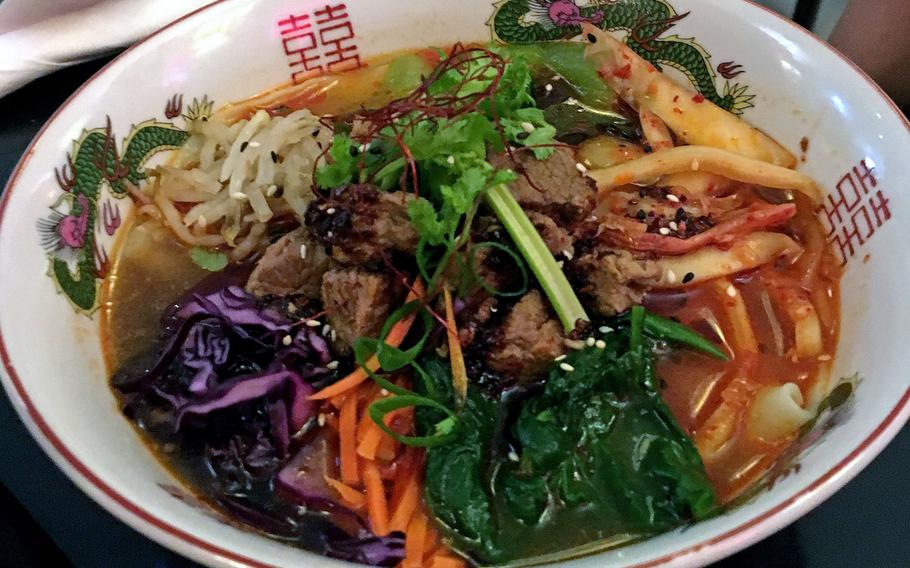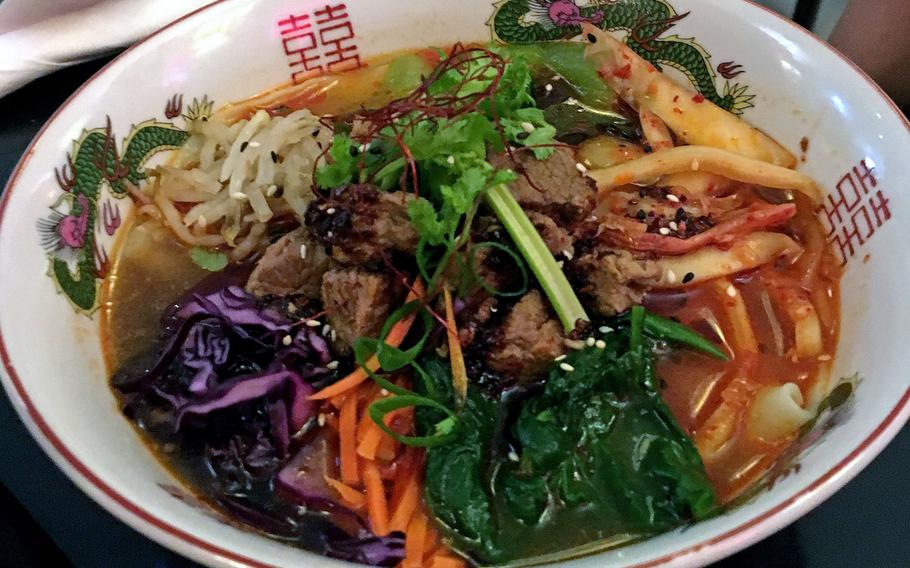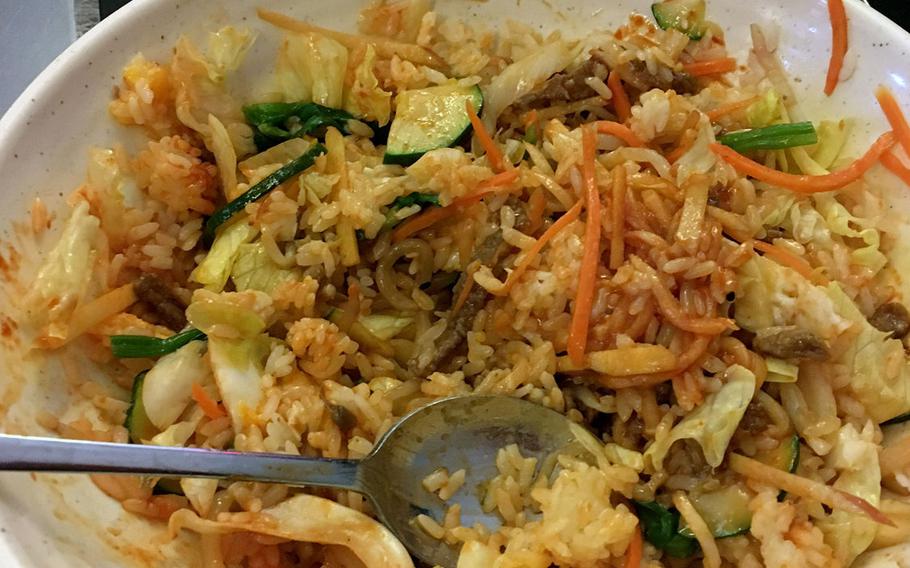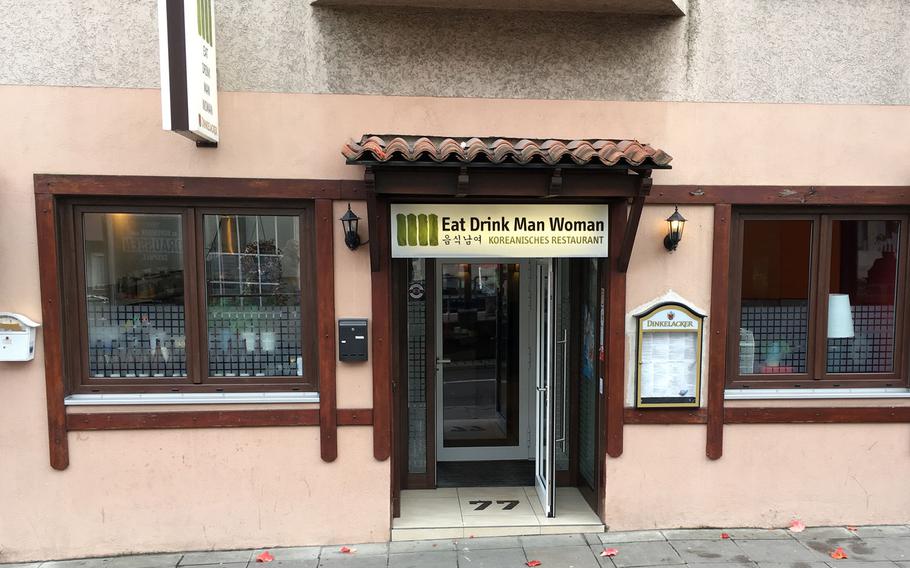 A couple of years ago, Stuttgart, Germany's only Korean restaurant made a move. And the news is good.
The food is the same; the atmosphere is improved.
Back in 2010, I stumbled upon Eat Drink, Man Woman, which at the time was located on Bebel Strasse. I marveled then at the guts of the place. There is nothing refined about Korean food, which I've always considered to be among the earthiest of cuisines. Rather than pull punches for a German clientele, the cooks kept it real, with a fiery assault of pepper and garlic served with gusto.
Yet the atmosphere seemed off in the original joint, more like a stuffy wood-paneled, old-fashioned German eatery where the greasy scent of flash-fried schnitzels might have been a better fit. At its new spot on Schloss Strasse on Stuttgart's west side, Eat Drink, Man Woman offers a bit more space and a nice terrace in the back for outdoor eating when the weather is nice.
The interior still feels more German than Korean, with the first floor being typical tables, chairs and benches, but the setting is an upgrade. Upstairs offers more traditional floor seating.
As for the food, nothing seems to have changed, and that is a good thing. Upon arrival, I was pleased to see the same waitress from previous visits to the former location, who serves not only as an order taker but also an explainer of all things Korean. For anyone not familiar with the food, getting a detailed description of the menu options can be a big help. The menu, meanwhile, appeared almost identical as well.
The restaurant serves everything you would expect from your standard neighborhood Korean restaurant. There are the whole range of jjigaes, or stews, that feature different types of meats, degrees of spice and added elements like tofu.
The ever-popular bibimbap, a mix of rice, vegetables, meat, egg and red pepper paste, is available in a couple of forms.
Perhaps what Westerners know best about Korean food is the barbecue, which also is well-represented with bulgogi, a grilled beef dish, and its pork counterpart, sam gyup sal.
On a recent visit, I went with the can't-miss lunchtime hit of bibimbap, a slightly stick-to-the-ribs kind of dish, but enough spice to perk you up at the same time. My kids had the same, minus the red pepper paste. My dining partner had a spicy soup served with thick noodles, chunks of beef, and various veggies in a gingery broth.
It was past 5 p.m. somewhere, probably Seoul, so I briefly pondered a shot of soju, a potent vodka-like liquor. Another time.
The meal was good, and washed down with classic Korean grape juice — out of a can — with hunks of green grapes inside.
EAT DRINK, MAN WOMAN
Address: Schloss Strasse 77, Stuttgart, Germany
English menu: No, but the wait staff speaks English. Items are called by their Korean names.
Dress: Casual
Hours: 11:30 a.m. to 2:30 p.m. Mondays to Fridays; 11:30 a.m. to 2:30 p.m and 5:30-11 p.m. Saturdays; and noon to 11 p.m. Sundays
Phone: (+49)(0)711-9330-3009
Website: www.koreanischesrestaurant-edmw.de
---
---
---
---