Navy spouse at Sasebo fired up about area's porcelain
---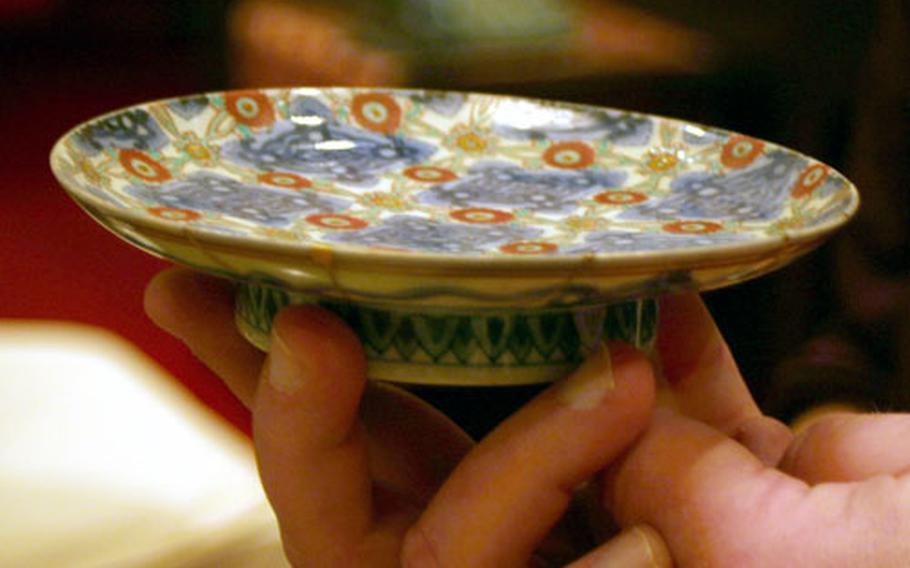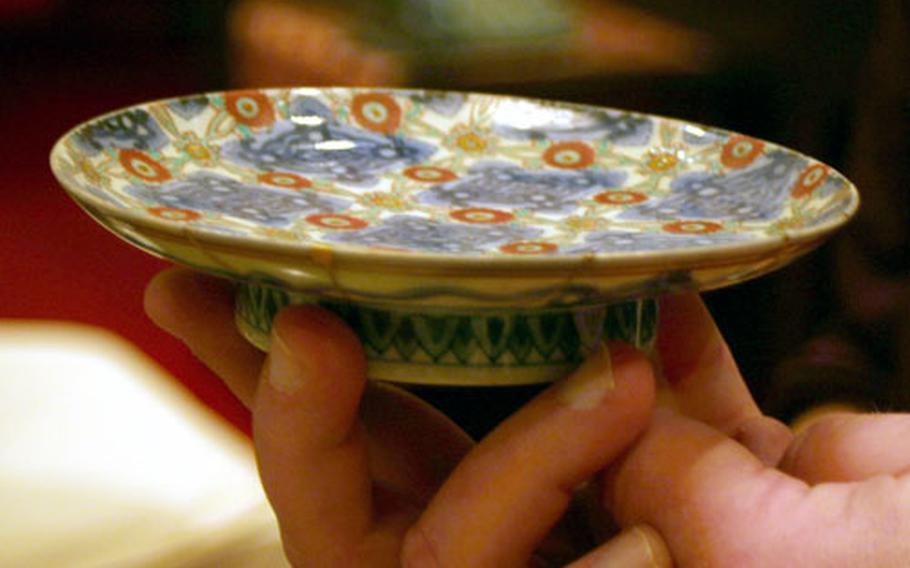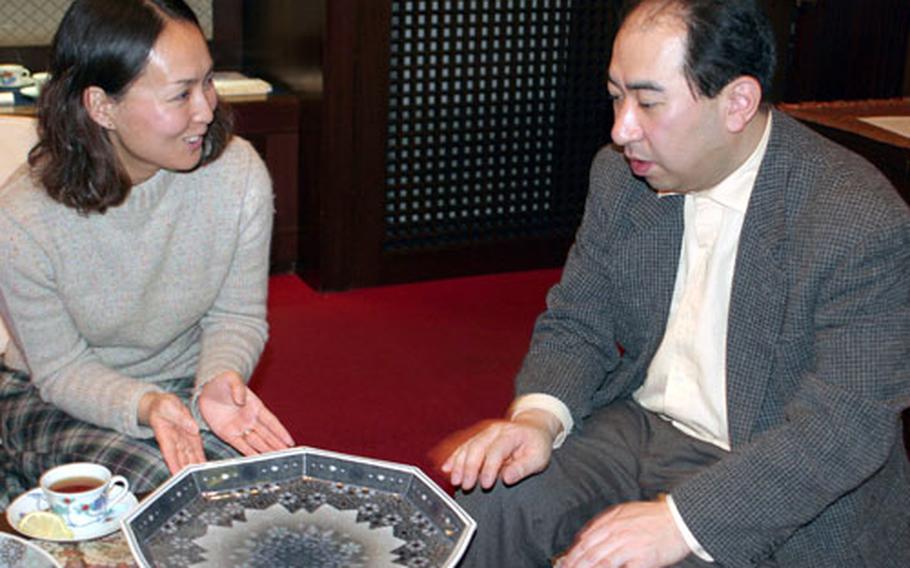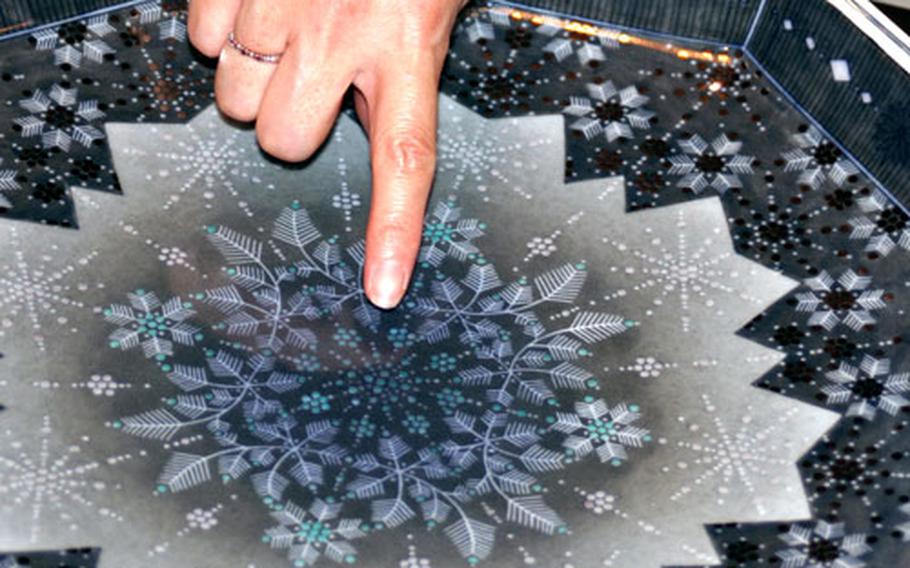 As a newcomer to Sasebo Naval Base, everyone hears that the surrounding area is famous for its porcelain.
Yawwwwwn.
But one Navy spouse is out to make porcelain exciting, and she says all it takes is learning the story behind Japan's porcelain and how artists today craft it using techniques honed by their ancestors.
In and around Arita, about 18 miles northeast of Sasebo, artisans create elegantly decorated porcelain made of pure white kaolin and fired in local kilns.
Sasebo's Holly Mateikat says the best of the best is made by Imaiizumi Imaemon XIV, and Mateikat is on a campaign to educate Americans about Imaemon's work and the importance of porcelain to Japan. She gets the word out by hosting lectures in her home by well-known porcelain artists, including Imaemon himself.
Imaemon is from a long line of porcelain artisans dating back to the 1600s best known for their mastery of a technique using a polychrome overglaze covering underglazed blue.
He and his father, Imaiizumi Imaemon XIII, have created pieces treasured around the world, including some owned by Japan's emperor, English kings and U.S. presidents Ford and Reagan, as documented by the Imaemon kiln.
The Imaemon household has been named a Living National Treasure for several generations by Japanese emperors, most recently in 1989 when Imaemon XIII was so designated.
Porcelain artistry in Japan sprang from an unsuccessful attempt by Japanese warlords in 1604 to invade Korea. Korean potters skilled in making fine white porcelain were brought back to Japan.
Porcelain was produced in Arita for the first time in 1616 under the control of a feudal lord. Japan was already making pottery and earthenware, but the thinner, more refined white porcelain was entirely new.
Imaemon XIV, unlike many other artisans, has resisted manufacturing porcelain using machinery, calling the business aspect of large-scale production "too worrisome."
"Also, I don't want to do [large-scale machinery production] because I want to stay connected to the pieces I create," he said recently from the Imaemon showroom in his Arita home.
Handmade pieces in his showroom range in price from about $500 to $12,000. One piece he recently completed, a platter painted with a snowflake pattern, is priced at about $18,000.
"I am very proud to make the porcelain that makes people happy all over the world," he said. "Also, I feel the connection with my father and my ancestors and honor the traditions" passed along through several centuries.
Mateikat, a Navy spouse, said porcelain is Japan's top traditional product, and the export of it is what put Japan on the map.
"Consequently, the Japanese have extremely deep feelings about it. Arita is the cradle of Japanese porcelain, and we live right next door to it," she said.
"But what we don't understand is just how famous it is, nor do we understand just how important it is to our host country," she said.
Anyone interested in learning more about Japanese porcelain can call Mateikat at 0956-40-9206.
---
---
---
---