More cyber-SEALs join fight in SOCOM 3
by
Leo Shane III
October 30, 2005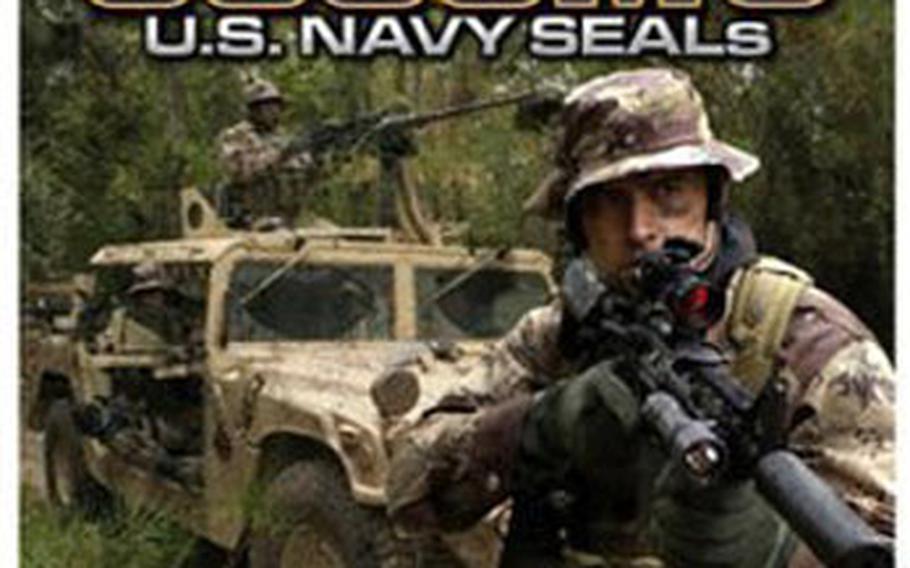 The team behind "SOCOM 3" says this game is the most realistic of the series, with a greater emphasis on teamwork, stealth, strategy and other skills needed to complete a Navy SEALs mission.
But who cares?
What fans of the franchise are focused on is the game's new 32-person online multiplayer game. That doubles the number of shooters previously allowed on a map, literally creating small armies of cyber-SEALs ready for a fight.
Sony officials announced that just three days after the newest "SOCOM" title went on sale, 48,000 gamers were online battling, besting the top mark posted by "SOCOM 2" by about 12,000 players.
For Navy officials involved in the game's production, that might be more important than replicating a real SEAL mission.
"This gets the Navy name to a market we might not usually see," said Cmdr. Jeff Bender, spokesman for Naval Special Warfare Command and a collaborator on the video game. "It creates an awareness of who the SEALs are and what they do, and you can't measure that."
Of course, game players will notice the changes designed to make the franchise more realistic.
Authentic Navy vehicles have been added, as have a host of new weapons that better mirror a SEAL's available arsenal. Players can now swim, a staple skill of the SEALs omitted in the earlier games, and larger maps and new "missions" like convoy protection better reflect the many duties the real-life warriors face.
Navy officials have been involved with the game since the title debuted, offering nonclassified details about how special forces dress, move and equip themselves.
In exchange for the realistic touches the game-makers receive, Navy promotional and educational materials have been included in the game. This time, the disc contains a 30-second video advertising the Navy along with the game.
Seth Luisi, a senior producer on the game, said both sides benefit from the relationship. The realism of the game attracts potential players, and the popularity of 'SOCOM' games and online matches further pushes the SEALs' reputation into popular culture.
"It's an important relationship," he said. "We'll have conversations with them about how guys are working in Iraq and Afghanistan, what they're wearing and carrying, and inspiration comes from that.
"It still obviously has to be a game; we have to stray from realism somewhat. But all that support (from the Navy) really helped us with the authenticity."
Luisi said game producers used photos of actual weapons employed by SEALs during the game's development, and actually boarded a Special Operations Craft Riverine to get the feel of that boat's handling.
"SOCOM 2" fans likely won't notice many control changes in "SOCOM 3," but will need to get used to depending on vehicles like the SOC-R to find the enemy and complete their missions.
Luisi said the larger environments and larger number of online players made the addition of jeeps and rivercraft necessary, if only to keep games from dragging on for hours on end.
Of course, if gamers do spend hours online with the title, producers and Navy officials won't mind. Bender said he doesn't expect "SOCOM" players to all become SEALs one day, but with thousands of fans of the franchise, who knows.
"They may think about just joining the Navy in general," he said. "It's just a great opportunity for us."
SOCOM 3
Platform: PlayStation 2
Rating: M, for ages 17 and older
On the Web:SOCOM 3: U.S. Navy Seals