Mettlach: Saarland boasts beautiful vistas and delicious food
by
Seth Robbins
September 30, 2011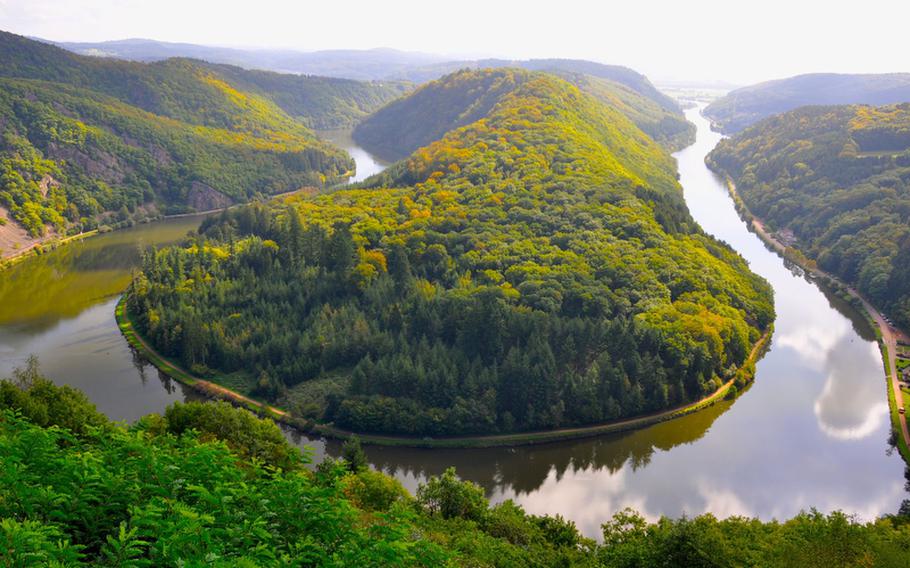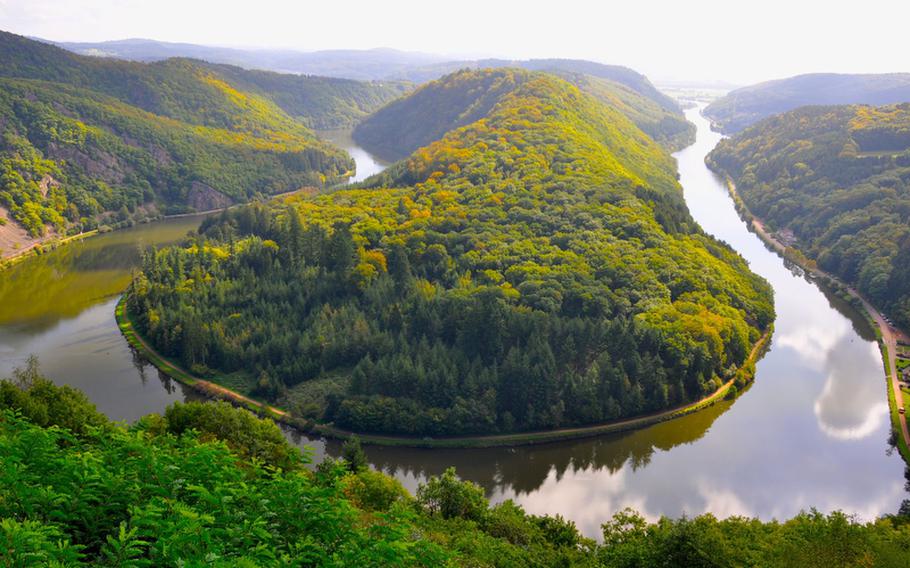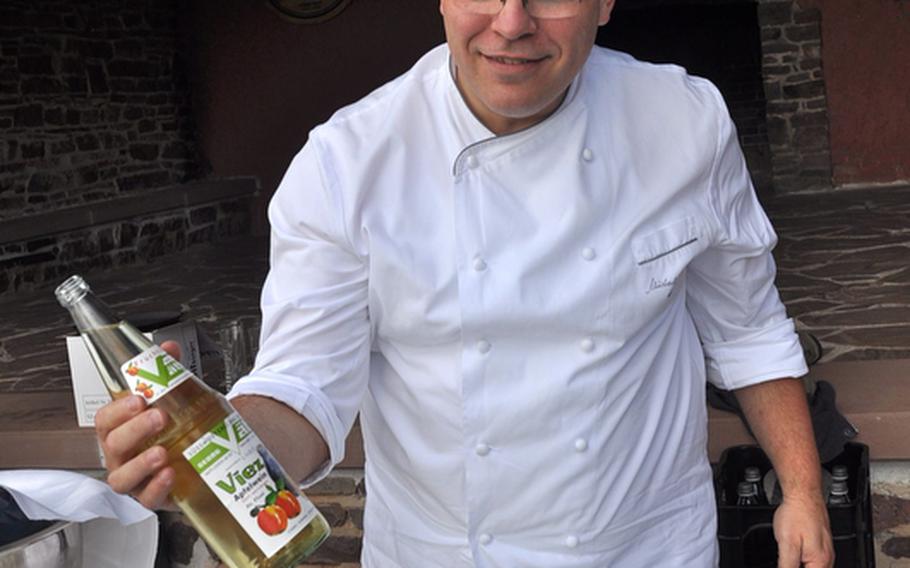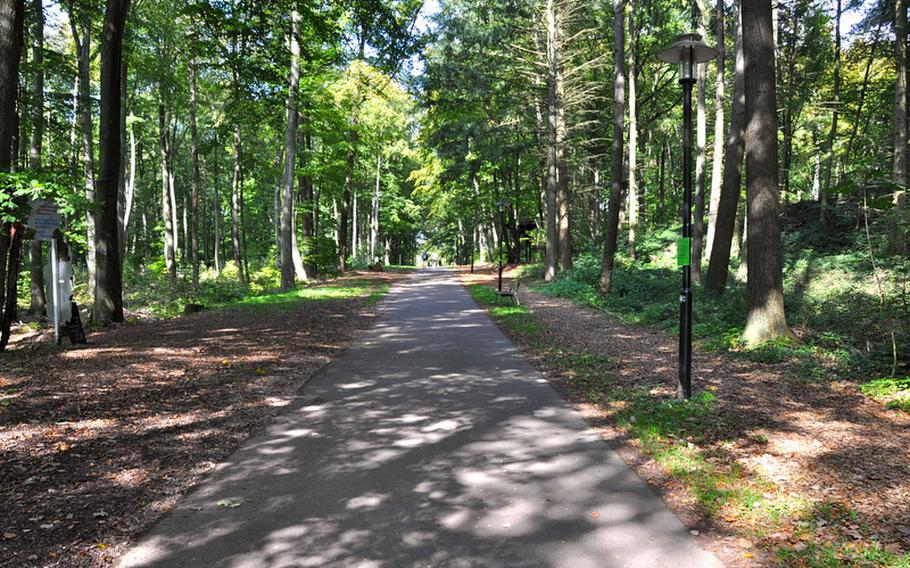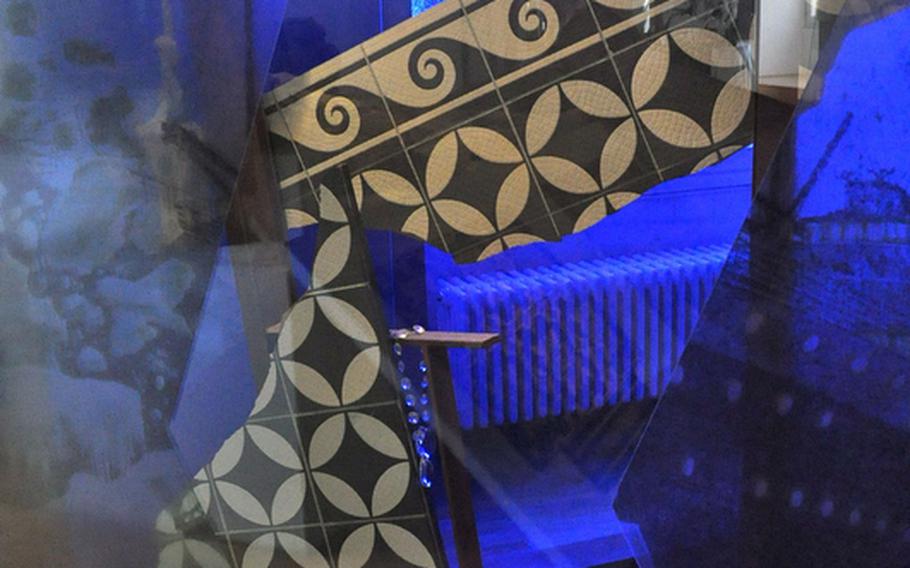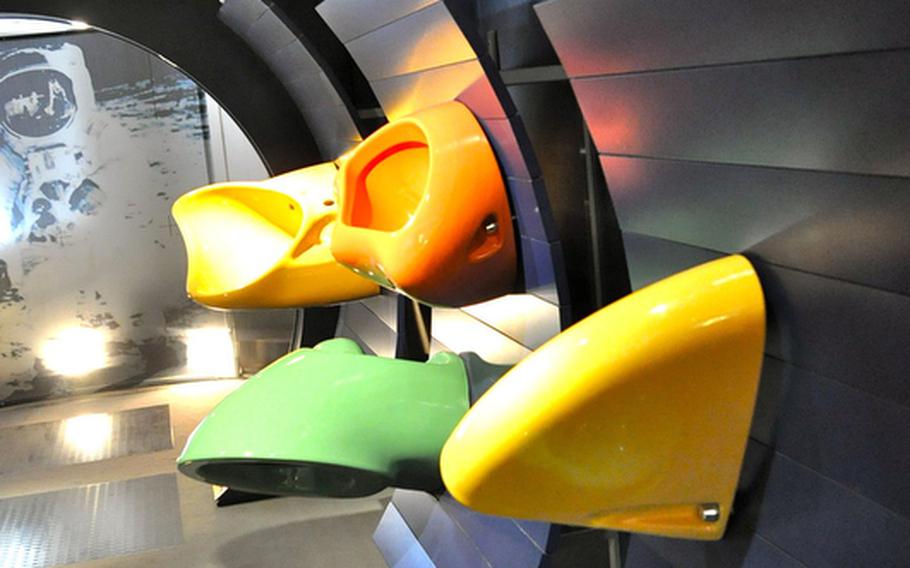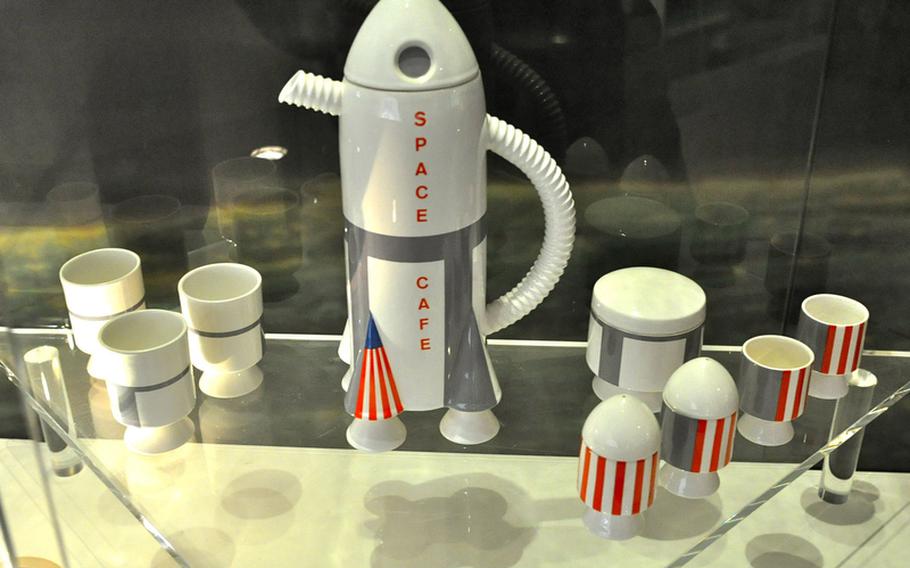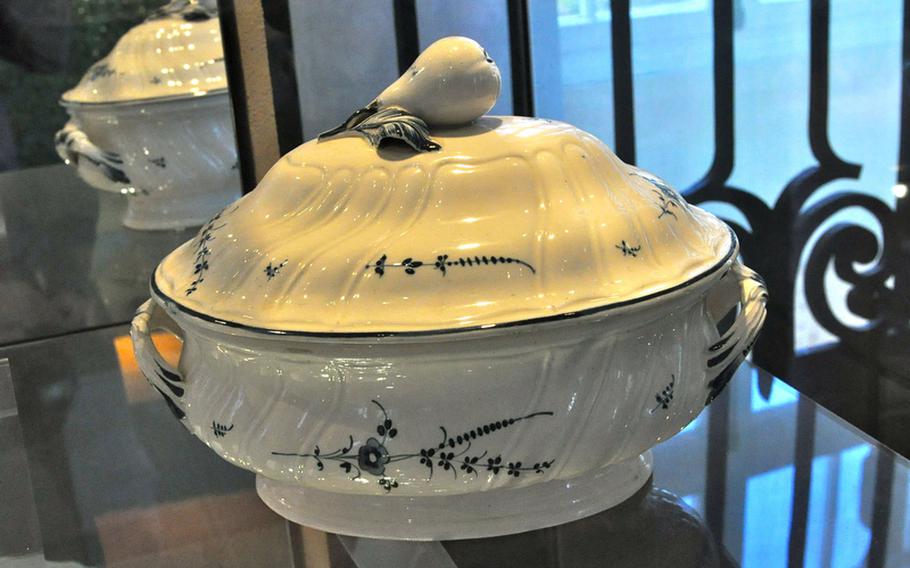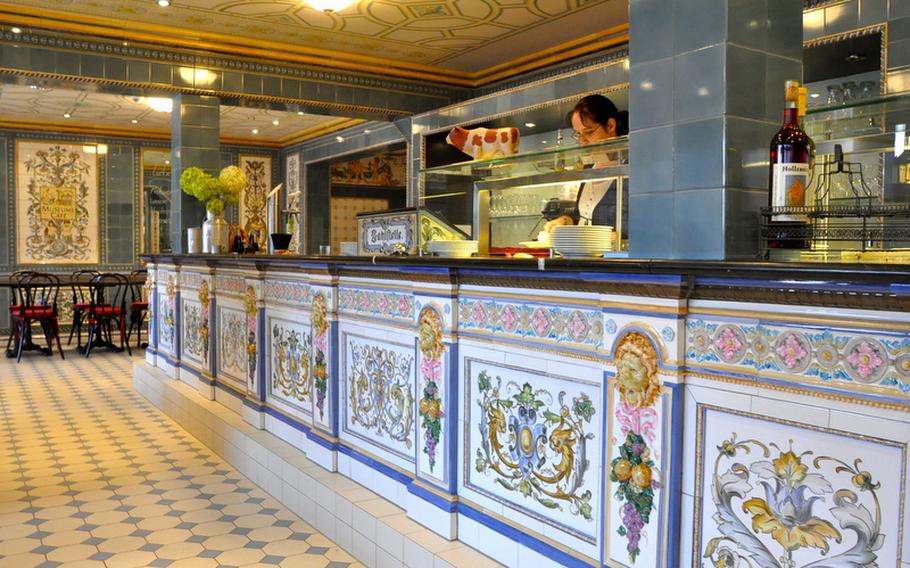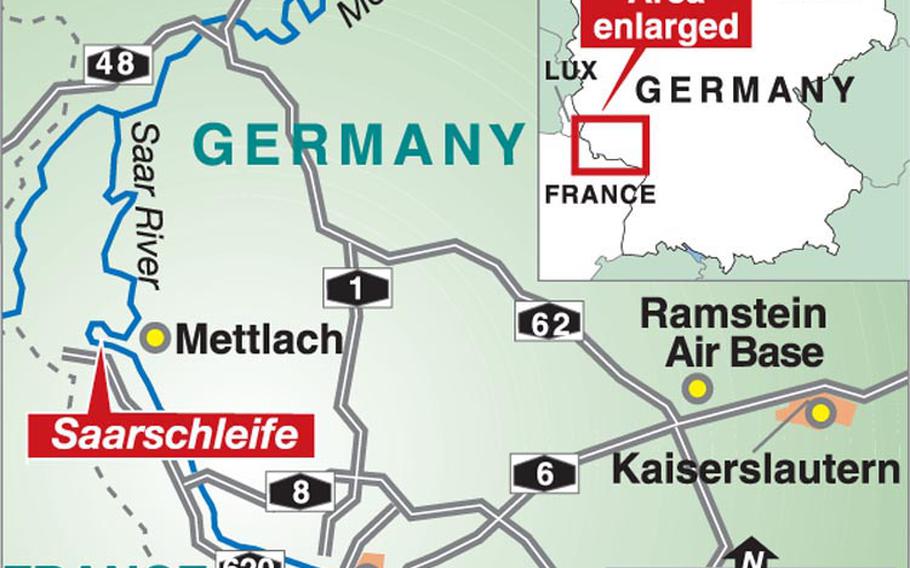 A cliff overlooking an enormous U-shaped bend in the Saar River has been attracting visitors since the early 19th century.
Still the best vantage point to view the snaking river and the mountain of forest known as the Saarschleife, or Saar loop, the cliff was to be the first stop recently for several visiting dignitaries who were being treated to a small lunch of typical Saarland dishes.
Michael Buchna, an employee at a nearby hotel, was preparing the meal, which included Lyoner, a local pork sausage also shaped in a loop. Residents of Germany's state of Saarland are such devotees of the Lyoner that a photo calendar showing the pale pink sausage disguised as a Christmas wreath, handcuffs, and an engagement ring, among other things, sold out last year in Saarland.
While waiting for his guests to arrive, Buchna offered a glass of Apfelwein, another Saarland staple, which is tarter than typical ciders because of the green apples used to make it. He then pointed out how the river, which looked just then like a sheet of glass, flowed from the town of Merzig to the nearby town of Mettlach.
"It is the most famous picture in all of the Saarland," Buchna said.
And in the coming month it will only get better, with the leaves turning crimson, gold and burnt orange. Already, yellow tufts could be seen among the woods tucked inside the loop.
Several benches on the cliff allow for visitors to sit and take in the view. Getting there is an easy walk from the parking lot, but adventuresome hikers can try several nearby trails ranging in lengths from about half a mile to nearly 10 miles, the longest of which goes to Burg Montclair, a 13th-century castle on the opposite side of the river bend. Montclair can also be reached by ferry.
A short drive to Mettlach's main street offers a variety of restaurants that cook regional dishes — including Lyoner; Dibbelabbes, a potato soufflé with bacon; and Schwenkbraten, grilled pork cutlets. For a light snack, try the traditional Flammkuchen, an import from the nearby Alsace region of France. It's a thinly baked pizza, almost like a cracker, topped with crème fraîche, caramelized onions and bits of bacon.
Adjacent the main street is Mettlach's other well-known attraction: the headquarters of Villeroy & Boch, a company that has, in one form or another, been manufacturing fine ceramics for more than 250 years.
The headquarters still occupies an old abbey that was converted into the company's first factory in 1807. Inside is a small museum that displays some of the company's earliest pieces, including several originals by Pierre Joseph Boch, whose porcelain cookery from 1770 features an indigo-and-white flower pattern still used by the company today. A century and a half later, Villeroy & Boch manufactured the flooring tile for the Titanic, a replica of which is also on view.
The museum takes visitors through an abbreviated — and somewhat odd — tour of history and its influence on home décor. For example, one exhibit declares that the "style moderne" after World War I was the result of a new ethos in America, where " 'Higher,' 'Bigger,' 'Faster,' and 'Farther' are the life-determining criteria. ... This society's pursuit of megalomania seems impossible to be stopped."
World War II is represented merely as a curtain to be passed through on to better times — perhaps because the Saarland factory itself was closed between the Great Depression and 1940. When it was re-opened, it was allowed to produce only utilitarian tableware and tiles. What saved the company after the war, according to the museum, was the "democratization of the bathroom" — people buying indoor toilets for their homes.
Villeroy & Boch still does big business in bathroom fixtures, many of them decidedly status-conscious. A showroom in the complex lets guests ogle the company's latest offerings, which include high-tech home urinals, swimming-pool-size hot tubs and kitchen tiles with tiny, color-changing LED lights. Bidets, with a variety of functions, seem to be the ultimate symbol of age-old luxury and cleanliness.
For those on a more modest budget, however, a stop at the company's cafe — itself decked out floor to ceiling in an elaborate tile design inspired by an 1892 Dresden dairy story — offers cheap cappuccinos served in the company's finest porcelain cups. If you feel you can't resist buying one of them, or 10, pass by the outlet on the way home for all the Villeroy & Boch that can fit in your trunk.
ON THE QTDirectionsFrom Baumholder, take A62 to A1 in the direction of Trier/Nonnweiler-Primstal. Then take B51 to Mettlach. When you reach Mettlach, follow the signs to the Saarschleife.
TimesThe Saarschleife is open every day. The Villeroy & Boch museum is open Monday through Friday from 9 a.m.-6 p.m., and on weekends from 9:30 a.m.-6 p.m. From November to February, the weekend hours will be shortened to 2-6 p.m.
CostsThe Saarschleife is free, and the Villeroy & Boch museum costs 3.50 euros per person. Entrance for children up to 6 years of age is free, and the entrance fee for children ages 7 to 18 is 1 euro. There is also a family card for 6 euros.
FoodThere are several restaurants around Mettlach and a few small restaurants near the Saarschleife.
InformationFor more information, visit the Mettlach tourist office at: tourist-info.mettlach.de/english/index_e.html
— Seth Robbins, robbinss@estripes.osd.mil