Mama Fela does Italian with an emphasis on seafood
---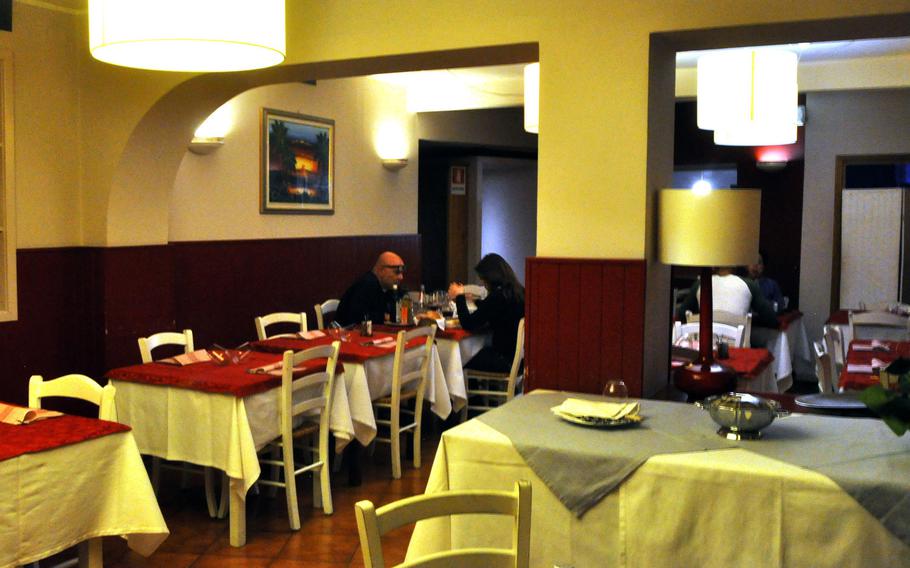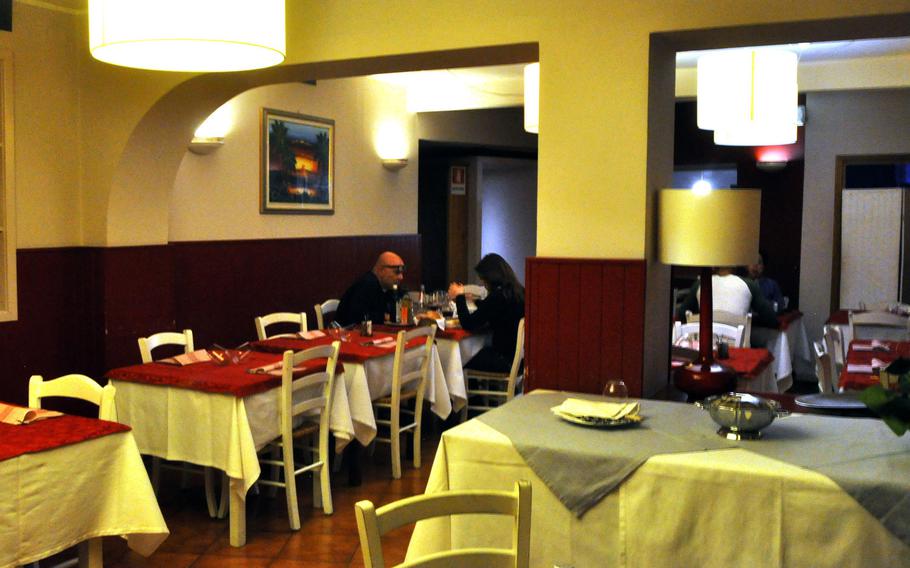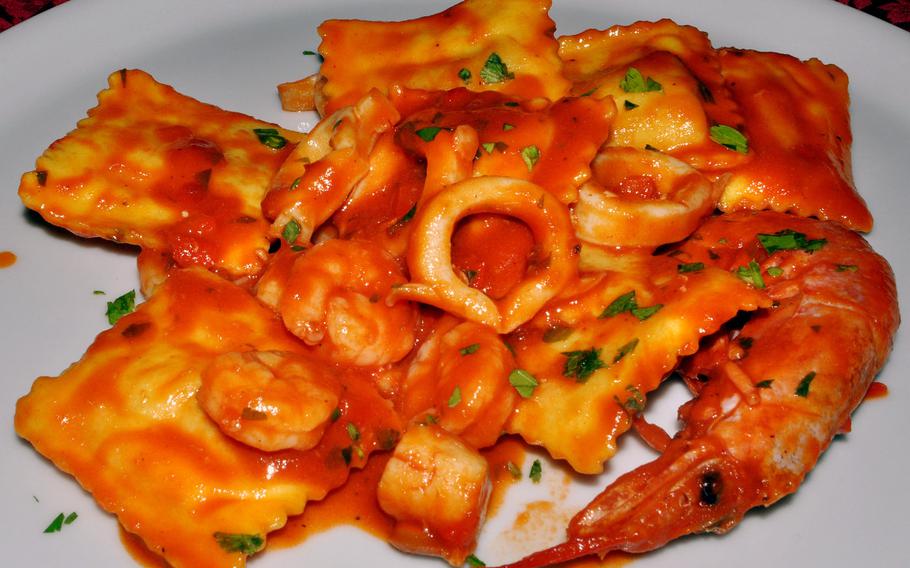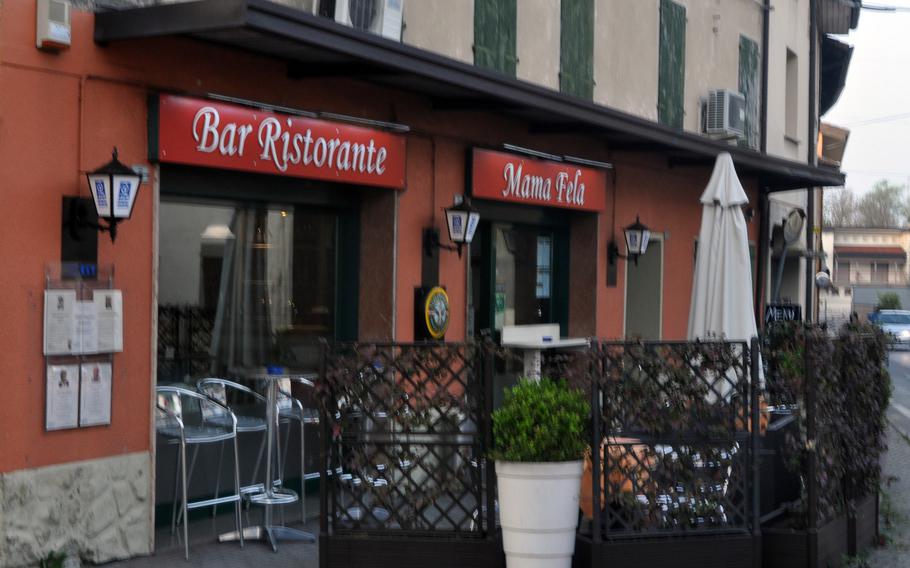 Simone Derovere and Raisa Berroa aren't hard to find.
Seven days and six nights a week they're serving meals at the restaurant named after Berroa's mother: Bar Ristorante Mama Fela in Vigonovo, Italy.
The hours are long — the restaurant is open in the mornings, too.
"This is Italy," Derovere says with a smile. "You want to own a restaurant, you work."
The restaurant is en route to Aviano Air Base for many Americans. Mama Fela, which offers a variety of Italian fare with specialties centered on meat and fish, does have American customers, but Derovere had hoped to have more.
The restaurant has been open for about five years. At one point, Derovere offered a menu featuring American-style breakfast — a rarity in this part of Italy outside the base food court. There wasn't enough business to support it.
Lunch and dinner appear to be more viable. Lunch features two fixed-menu options that Berroa recites. If your Italian's not that good, ask for it in Spanish. Berroa is from the Dominican Republic, where Spanish is the official language.
The dinner menu offers a handful of appetizer options, including one dish featuring swordfish, walnuts, greens and tomatoes and another with octopus and potatoes. Or try a fried snack or 10. Diners can choose from fried cheese, olives, hot peppers or a combination.
First courses include the most common Italian dishes, such as pasta with ragu or tomato sauce, as well as some more adventursome selections: linguine with bacon, truffle sauce and pepper or seafood-filled ravioli with squid rings, scallops and shrimp in the sauce.
Second course options also range from the standard — sliced beef or chicken — to the more unusual: bass and vegetables cooked in a bag or fondue for two.
Derovere said seafood fans should stop by on a Friday, Saturday or Sunday night, when giant seafood platters designed for two people go for about 37 euros. (That price is quite a bit more than the standard first- or second-course offerings.) Barbecued chicken is a specialty on Tuesday nights.
Bar Ristorante Mama Fela
Directions: Address: Via Brigata Osoppo 5, Vigonovo. Heading from Aviano to Sacile, the restaurant is located on the left a block from the traffic circle next to the church. The easiest place to park is on the city lot in front of the pharmacy.
Hours: Open for lunch seven days a week and dinner six days a week 7 a.m. to 1 a.m. daily (closed Wednesday night). Bar is open every morning as well.
Reservations: Not necessary, but they do cater special occasions.
Menu: Meat and seafood specialties. In Italian only. The bartender speaks some English.
Dress: Casual.
Prices: Appetizers range from 6.50 to 9 euros (about $7.40-$10.25); fried snacks are 3.50 to 8 euros; first courses are 5.50 to 7 euros; second courses are 7 to 20 euros; sides are 3.50 to 5 euros. Children's menu is 6 euros.
Phone: (+39) (0) 338-770-676.
Contact: Email: srsmamafela@gmail.com; website: www.facebook.com/MAMA-FELA-268630749826396/
---
---
---
---