Majorca: Spanish island offers sun, history and culture even in the off season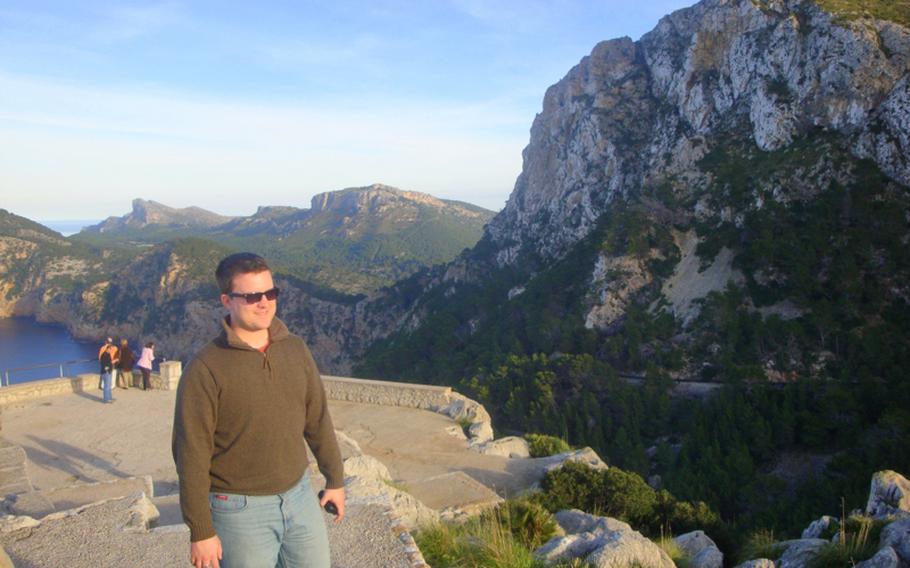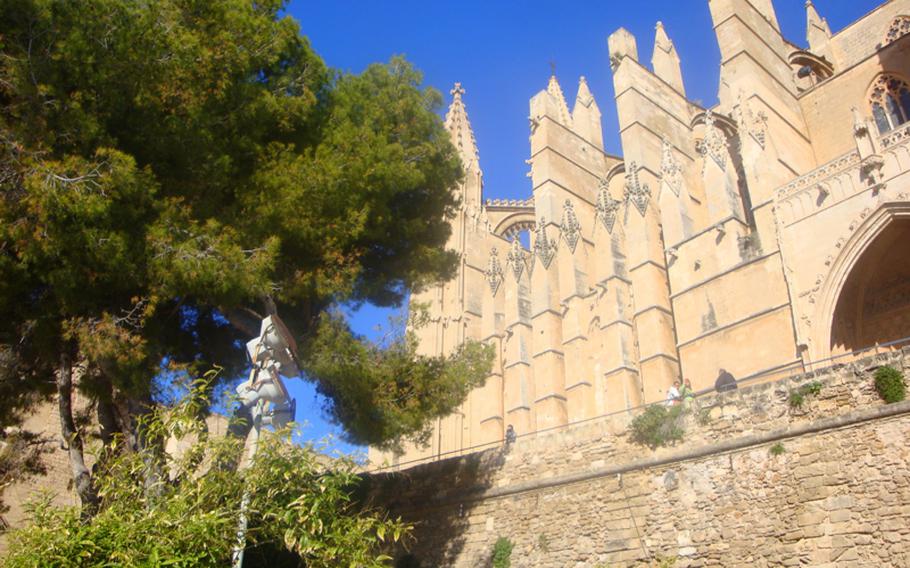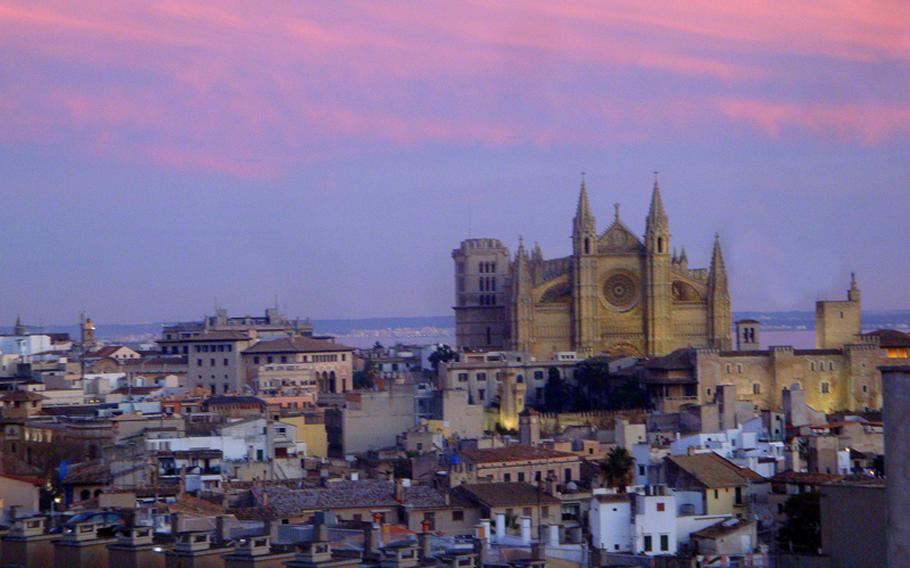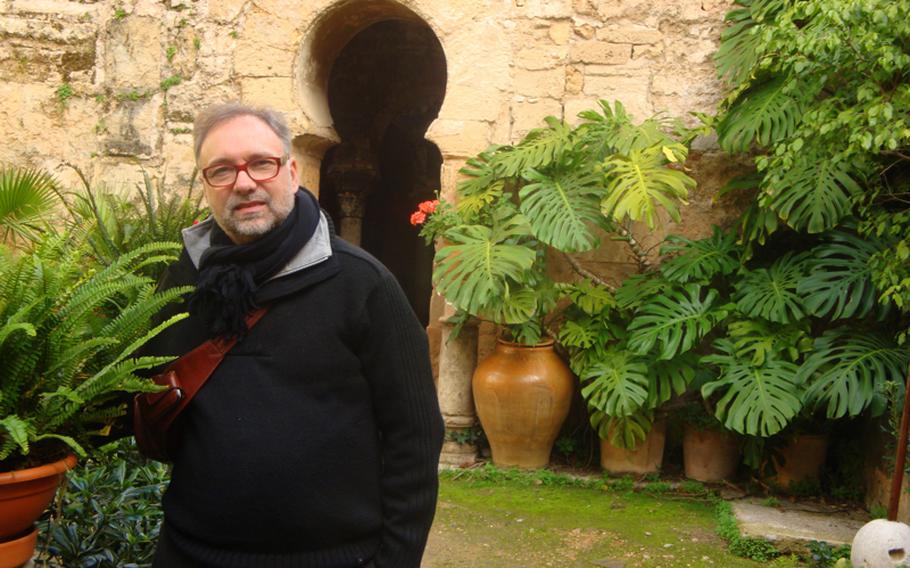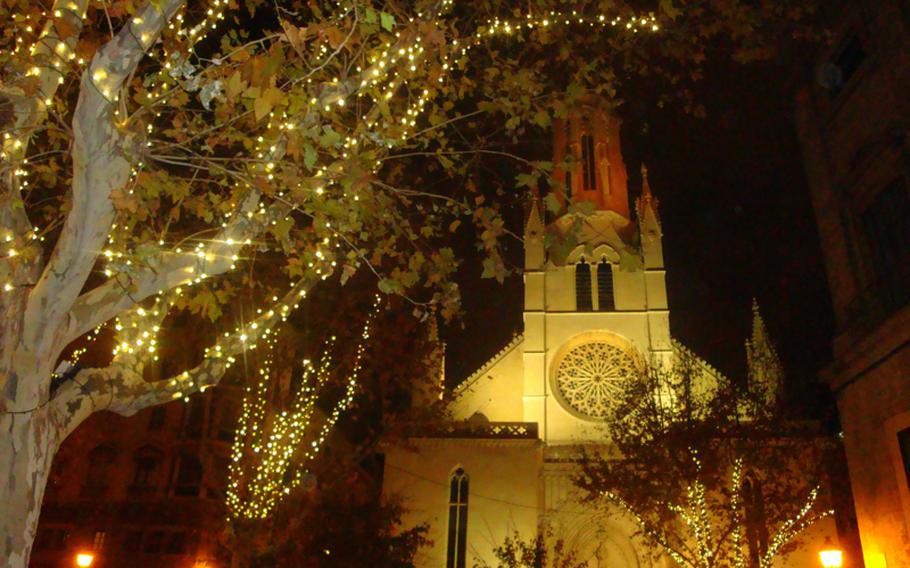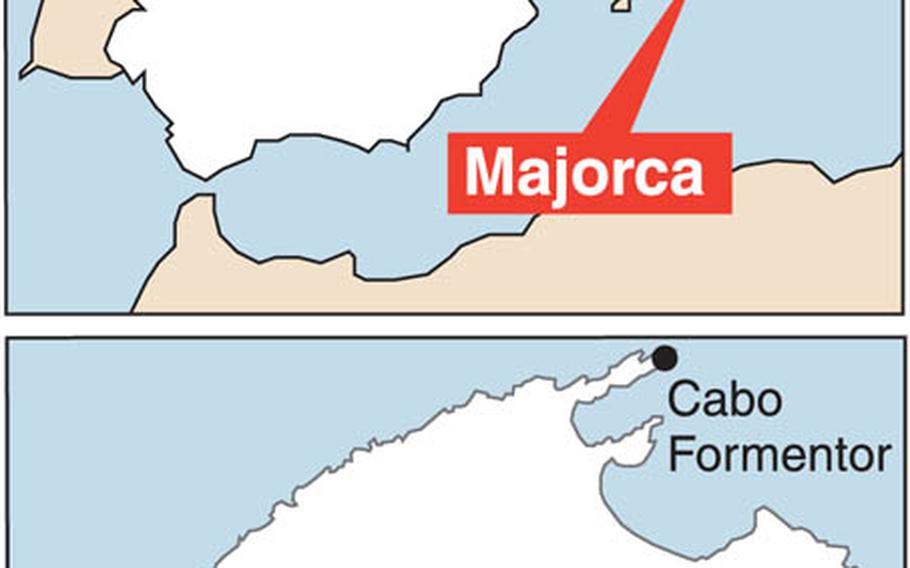 Picture this: Christmas break was fast approaching and our two college-age sons were coming home to visit my wife and me for two weeks.
We were looking for an exotic surprise to spring on them. We wanted to go someplace warm for them, full of culture for my wife, with lots of history for me, and a lot of great, fresh seafood for all of us.
Since it was my wife's idea to surprise our boys with a three-day trip, I put her in charge of researching the possibilities. Our requirements were very specific:
• It must be warmer and sunnier than the European continent, which was under a foot of snow.
• It had to be less than two hours' flight time from our home in Heidelberg, Germany, on one of those discount airlines.
• And it had to be someplace none of us had been. Our challenge was to locate a one-of-a-kind adventure for our sons, ages 25 and 23, who had been born and raised overseas and had already seen much of Europe. This was not going to be easy.
When my wife first suggested the Spanish island of Majorca, I put a big thumbs down on it. Sure, it is warmer (high temperatures in December average about 60 degrees Fahrenheit), but everyone knows that Majorca is famous (or infamous) as revelry central for hordes of carousing young party animals from across Europe. Fine if you're 20, but my wife and I are a few years past that and not interested in that particular scene.
But then I checked out some of the many great websites about Majorca. I found out that it is the largest Spanish island in the Mediterranean. It has two sister islands, Ibiza and Menora. For those of us who love history, it was originally settled by the Romans and later the Moors. Two of the island's major tourist attractions are a huge Gothic church and 1,100-year-old Moorish baths, both in the island's main city, Palma de Majorca.
So far so good — sun, history and culture. We moved to the next step. Ryanair connects Frankfurt-Hahn airport in Germany and Palma de Majorca, and the flight is just over two hours. That did it.
We bought four tickets for about 70 euros each, and booked rooms in Palma de Majorca. This is a good idea at any time of year, especially if you are with kids, because there is so much to do there. You have an incredible sea life museum, art galleries, exhibitions, concerts and cathedrals to visit. As it turned out, Palma is a happening place even during the off-season.
One of our more memorable experiences was a drive to Cabo Formentor, a peninsula on the northern end of the island with dramatic cliffs. If renting a car, you have to deal with the traffic and pay for parking (16 euros per day). A better option is to take public transportation to Palma — it is less than five miles from the airport — and around town. Palma has many affordable taxis on every corner, and shuttle buses to and from the airport and throughout the town. There is also the Orange Express railroad, and many boat excursions are available.
But renting a car for a day is a must to get out of Palma and see the real Majorca. As we left for Cabo Formentor, the not-so-distant mountains and rustic countryside quickly replaced the metropolitan energy of Palma. We began to see herds of sheep being dropped off by shepherds in the middle of ancient olive orchards. I started to relax. Then, after breezing through an eerily familiar pastoral scene, the steep bare mountains of the north end of the island surrounded us. A feeling of deja vu began to take over the whole family — but it wasn't until later that we would realize why.
On the way to Cabo Formentor, we stopped at Soller, which turned out to be my favorite small town on the island. It has the idyllic Spanish town center with busy cafes, a cathedral with orange trees bordering its front entrance and an art deco bank chiseled out of the island's sandstone. The shopping was more affordable than in Palma.
It didn't take long to realize that we loved the pace of life there. I was ready to stay forever, but after doing some shopping and enjoying a macchiato (espresso topped with steamed milk), we were back on our way to the cliffs.
We stopped frequently at the many panoramic scenic roadside spots marked with a sign showing a camera. On the way there are a number (I'm told) of beautiful gardens. Unfortunately, during the off-season these gardens are open on weekends only, and this was a Wednesday.
We soon found ourselves looking over the cliffs of Cabo Formentor. We were not prepared for what we saw. I doubt I'll ever forget the drop-dead gorgeous natural beauty of the sheer cliff plunging straight into the azure Mediterranean Sea — although if your memory, like mine, is getting a little short, take your favorite camera to help you remember this scene.
On our way down from the mountains, we had to stop for three wild goats passing in front of us. And that is when it finally hit us why Majorca felt so familiar.
When our boys were 6 and 8 years old, we moved to the Azores Islands to live and teach. As with Majorca, we had to find a map of the world to locate where we were heading, but once there, we found an island lost in the past with stony walls stretching for miles, seemingly straight into the sea. Both islands had flocks of sheep, cows and goats crossing the solitary roads bordered by bare mountains on one side and the crashing ocean on the other.
Here in Majorca, our family felt together again and "back home" as in the Azores many years ago.
By the time we returned to Palma, we were feeling pretty good and had worked up a decent appetite, so we walked down to our favorite restaurant district, El Terreno, near the port.
We followed our usual practice for selecting a restaurant when traveling: Poke your head inside to see if the local people are dining there. If the place is full, walk right in. You have just found the place to eat. In this case it was an atmospheric tapas restaurant with the best authentic island dishes for the best value.
Now, whenever I think back to our vacation on this delicious Spanish island, I will remember my family together again, crowding around a huge steaming bowl of paella, laughing about our past, dreaming about our future and living for the moment in Palma de Majorca.
Daniel L'Esperance and his wife, Jeni, are Department of Defense Dependents Schools teachers who live in Germany.
Know & Go Some things to beware of while you're visit Majorca:• People offering rosemary sprigs. If you accept this "gift," the person who gave it to you will become aggressive, make a big scene and demand cash from you. It's a scheme directed at the tourists. Just ignore them.• Hidden taxes or added charges. We went to our hotel's jazz club and ordered three glasses of their house wine. The tab came to 25 euros. As it turned out, they charged a 2-euro per-glass cover charge. Our pockets aren't that deep, so we nursed those glasses of wine all night long! • The water. Don't drink the tap water; buy bottled water from the small grocery stores tucked into corners throughout the city.• Street vendors. If you consider buying anything from a street vendor, be ready to bargain and offer half the price.• Hotels in Palma. Hope for the best, but expect less. Though we made reservations at a four-star in the heart of Palma, the first room they tried to give us reminded me of the modest motel rooms I used to stay in on Route 66 — stark with an expansive view of the big gray wall across the alley. After we complained to the desk staff, they offered to "upgrade" our room for another 20 euros a night. A case of "bait and switch," but we upgraded anyway.• Hidden charges by car rental companies at the airport. Our car company required customers who rent their cars for more than four days to return them with an empty tank. That must be a money maker for them unless you are planning to drive around and around the island until you finally run out of gas. If you decide to rent a car, read the contract and ask questions first.