Ludwigsburg: Palace offers a garden paradise
by
John Vandiver
May 9, 2011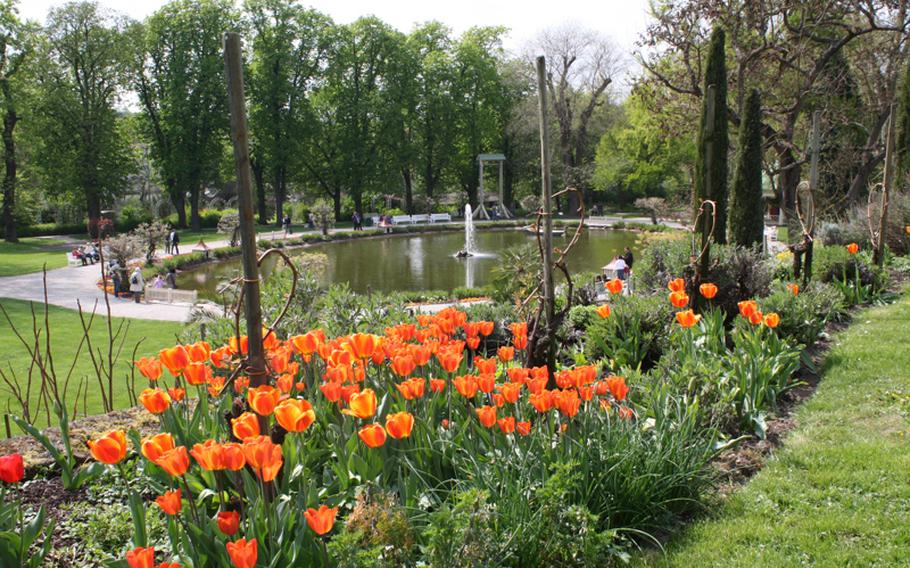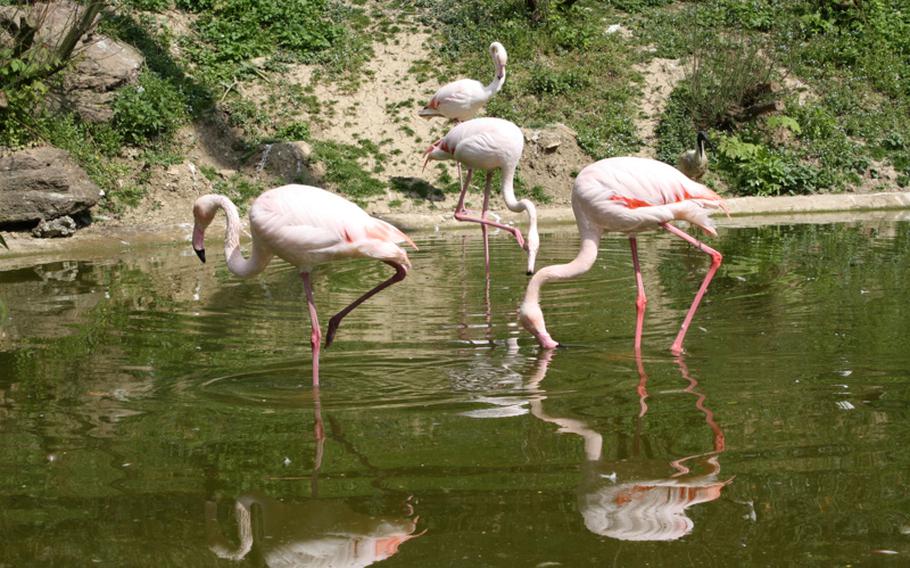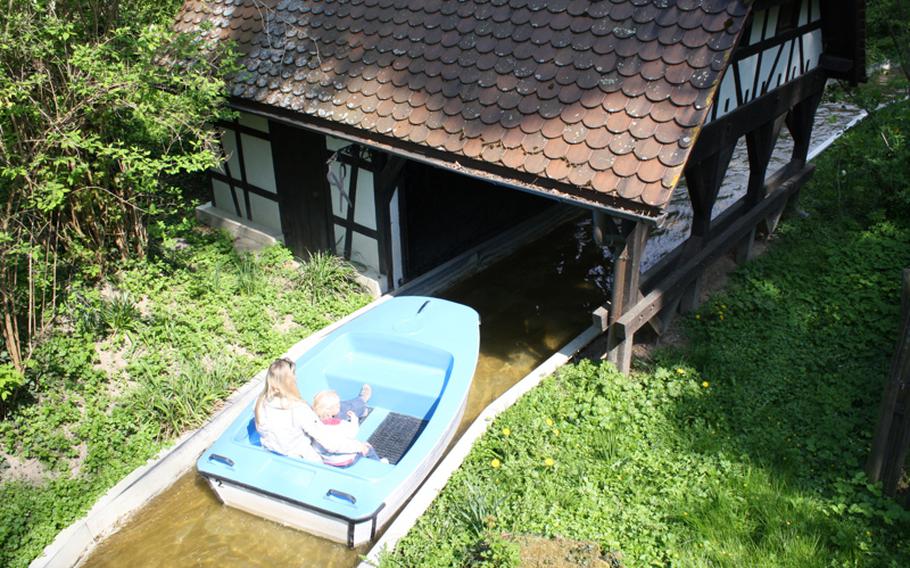 The big and well-preserved 300-year-old palace is what draws most visitors to Ludwigsburg, Germany, just outside the city of Stuttgart. And the Ludwigsburg Palace, one of the largest Baroque-era palaces in Germany, is certainly a sight to see.
But if you're like me, all these old palaces start to look the same after a while. Nymphenburg Palace in Munich, Versailles in Paris. They all feel like variations on the same theme.
So on a recent trip to Ludwigsburg, I did the unthinkable. It was a bright and sunny Sunday afternoon and there were better things to do than tour the 450-room palace's stuffy interior.
Instead I spent the day wandering the lush gardens surrounding the palace, taking in the fresh air and marveling at the flowers and plants in full bloom.
"Baroque in Bloom" or "Blühenden Barock," as the gardens are known in German, actually gives the palace a run for its money as one of the region's main sightseeing attractions. Since the gardens were opened to the public in the 1950s, they have drawn thousands of visitors every year. And for good reason. This is a garden paradise.
The gardens are divided into sections. Visitors enter throughout the south side and wander through the south garden, which stretches for nearly 700 feet and serves as an avenue for approaching the palace.
Behind the palace, garden paths twist and turn, providing more intimate settings for relaxing. Spring is the perfect time to visit, with tulips of every variety blooming around every corner. They vie for attention with rose gardens, fig trees and other themed attractions, such as a Japanese garden complete with bonsai plants. There's even a small bird sanctuary where you can observe colorful flamingos, storks and other fowl.
About 300 years ago, Duke Eberhard Ludwig of Württemberg set out on a mission to build a series of gardens to add a little bucolic tranquility to his big palace project. In subsequent years, other royals came and went. At times the expansive gardens went through periods of neglect, depending on the whims of whichever royal was in charge.
At one point during the early part of the 19th century, King Wilhelm I, apparently not so interested in tulips and the like, decided to convert the gardens into orchards. But in the 20th century, the gardens were returned to their full glory, and in 1953 they were opened to the public.
Today, the park is a great place for families to spend a day outdoors. It has a small water park where boats can be taken for a short spin through the woods' streams. It also offers a chance to walk around miniature scenes from Brothers Grimm fairy tales, such as "Little Red Riding Hood"; an area on the north side of the garden has model half-timbered houses around which children gather for a look at the characters inside.
There's plenty to do, so don't feel bad if palaces just aren't your thing. Feel free to take the scenic route instead and spend a day in the blooming Baroque gardens in Ludwigsburg.
ON THE QTDIRECTIONSLudwigsburg is 10 miles north of Stuttgart and a one- to three-hour drive from most U.S. installations in Germany. Take A81 south from Heilbronn or north from Stuttgart to Exit 15 (Ludwigsburg) and head for the city center. The palace is directly downtown.
TIMESThe gardens are open 9 a.m. to 6 p.m. daily from mid-March to mid-November.
COSTSAccess to the gardens costs 8 euros for adults, 3.90 euros for children younger than 16. Family tickets (two adults and two children) cost 21.50. The tickets do not include access to the palace, which costs 8 euros for adults and 4.10 euros for children. Season tickets to the gardens are also available but do not include access to the palace.
FOODCafes and restaurants are scattered at different locations around the gardens, offering a full range of typical German outdoor eating fare. Sausages abound here.
INFORMATIONThe gardens' German-only website, which includes a map of the grounds, is at www.blueba.de. For information, call 07141-975-650.
— John Vandiver
---
---
---