Loco Coco serves authentic Philippine cuisine a few steps from Yokosuka
---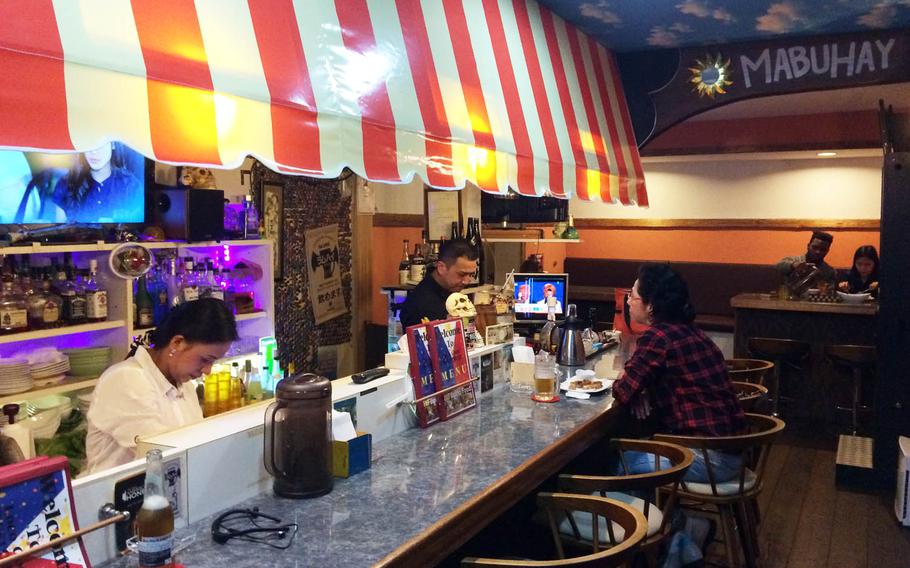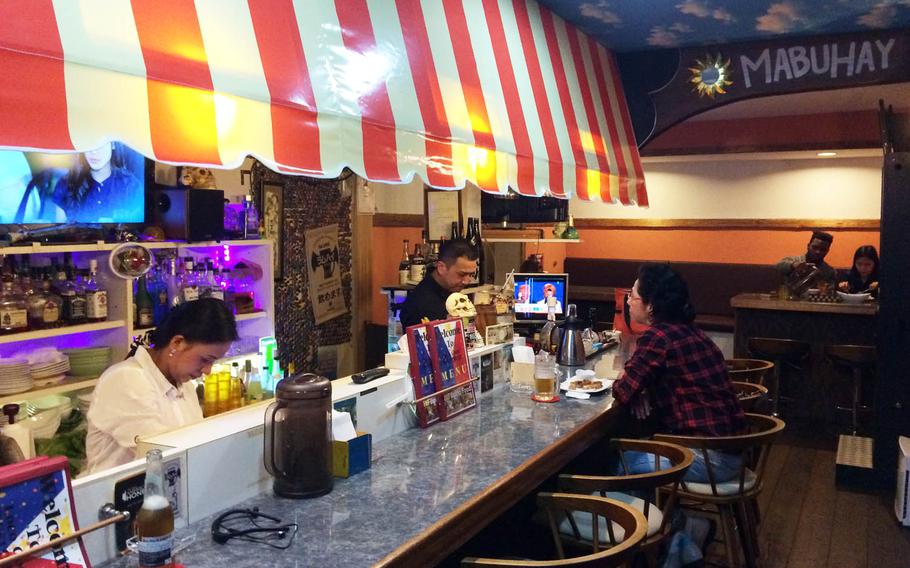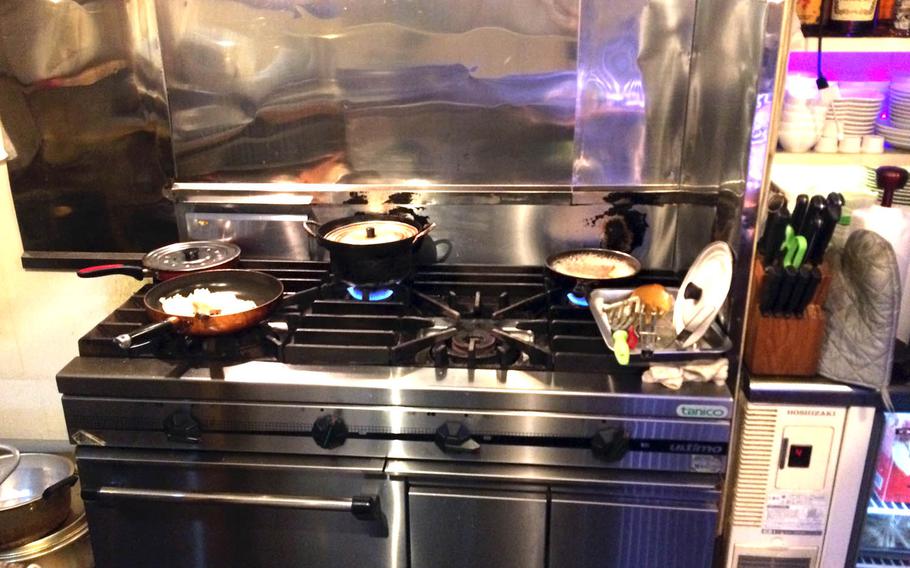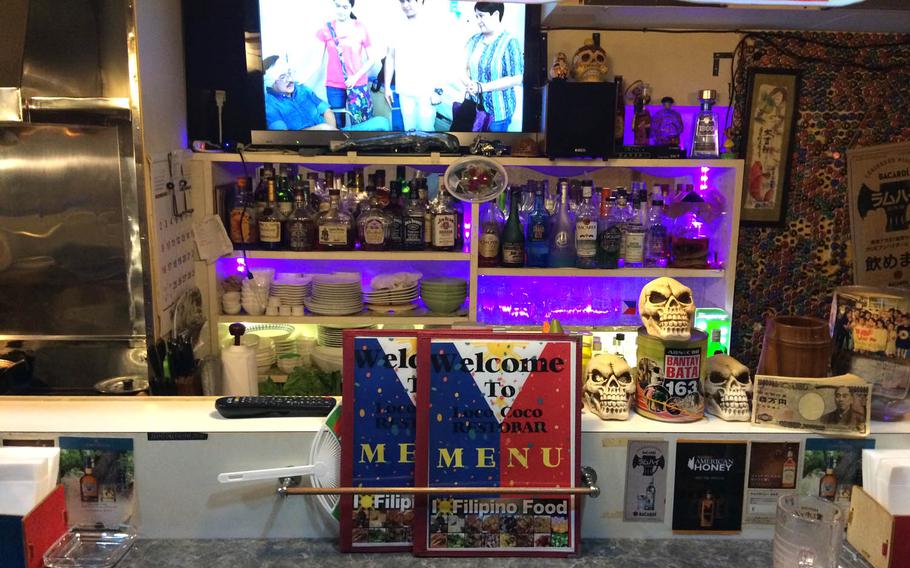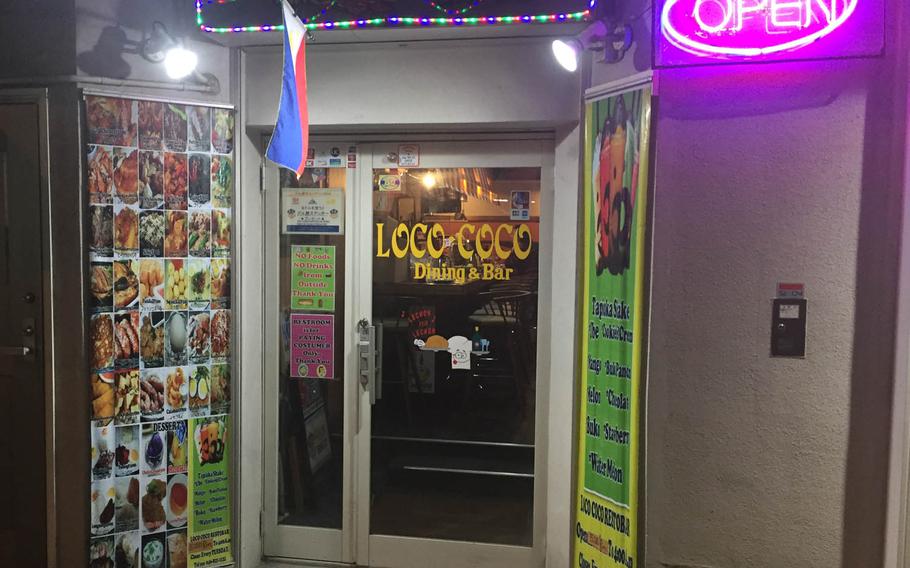 Nostalgic for Filipino food and cold San Miguel beer? Check out Loco Coco.
Just a few minutes' walk from Yokosuka Naval Base's main gate, Loco Coco serves delicious cuisine straight out of the Philippines. It's not the healthiest food around, but that isn't the point here. This is home cooking and soul food. That means a lot of oil, fat, sugar and grease … all of the things that make food taste good and are bad for your health.
Filipino food in general is an interesting beast in itself. It's a blend of styles and influences from various countries, reflecting the multitude of cultural heritages that exist in the sprawling archipelago that has been a colony of both Spain and the U.S.
Upon first glance, the Asian influence is very evident. Noodles, rice and vegetables are prevalent in most dishes. However, ingredients such as chili peppers, corn, tomatoes and sauteed garlic and onions reflect the influence of several hundred years of Spanish occupation. Traders from nearby Indonesia and Malaysia also left a lasting impression on Philippine cooking methods and ingredients.
Servicemember favorites such as pancit (noodles) and lumpia (fried spring rolls) are front and center at Loco Coco. So are longganisa (sausage), chicken adobo (chicken braised in garlic, vinegar, oil and soy) and tortang talong (omelet). For those feeling brave, balot (boiled, fertilized duck egg) is also available. Most military folks turn their noses up at this, but it's common bar food in the Philippines.
Loco Coco's atmosphere is authentically Filipino. The staff is Filipino and most of the customers are Filipino-American sailors from the nearby base or Filipinos from the Yokosuka off-base community.
Filipino soap operas and television programs play on the television. The atmosphere is borderline dive-bar, as the restaurant is small; so small that you can sit at the bar and watch the staff cook. It's also not uncommon to see patrons at the bar smoking while eating.
Loco Coco isn't trying to impress anyone; it appears it couldn't care less if it pleases anyone outside of its Filipino customers. This makes Loco Coco seem even more authentic, since many ethnic restaurants in Japan are often toned down from their cultural origins in an effort to attract Japanese customers.
After the meal, wash the food down with a cold bottle of San Miguel or Red Horse beer.
LOCO COCO
Location: 2-4 Izumi Building Honcho, Yokosuka-shi, Kanagawa 238-0041. It's a few minutes' walk outside Yokosuka Naval Base Carney Gate.
Hours: Open 5 p.m. to 4 a.m. Wednesday to Monday; closed Tuesdays.
English menu: Yes
Cost: Most dishes range from 800 to 1,200 yen. Most desserts are roughly 500 yen. Beer costs 500 to 700 yen per bottle.
Phone: 046-821-1121
Website: www.facebook.com/ Yokosuka.LocoCoco
---
---
---
---