Local pottery, oven-baked pizza the highlights at Okinawa's Cafe Doka Doka
by
Aya Ichihashi
November 1, 2018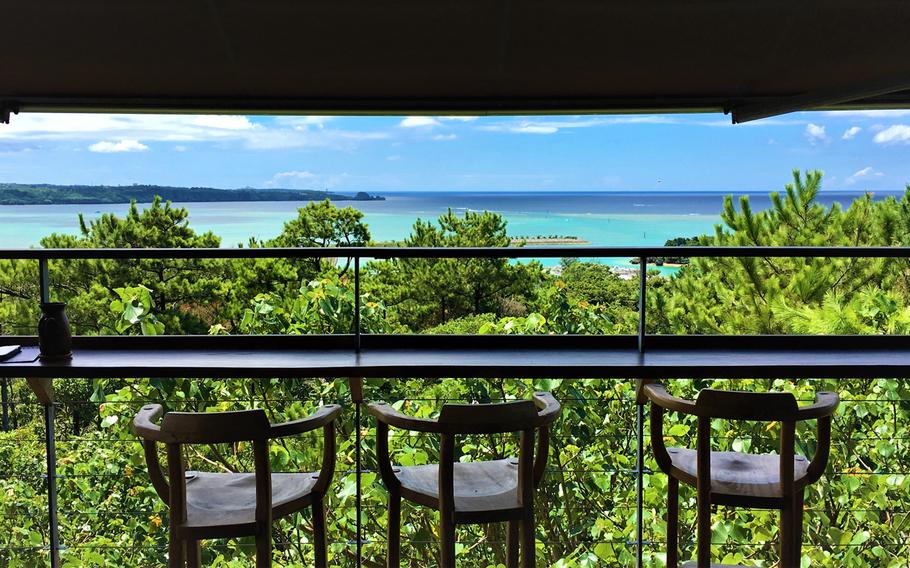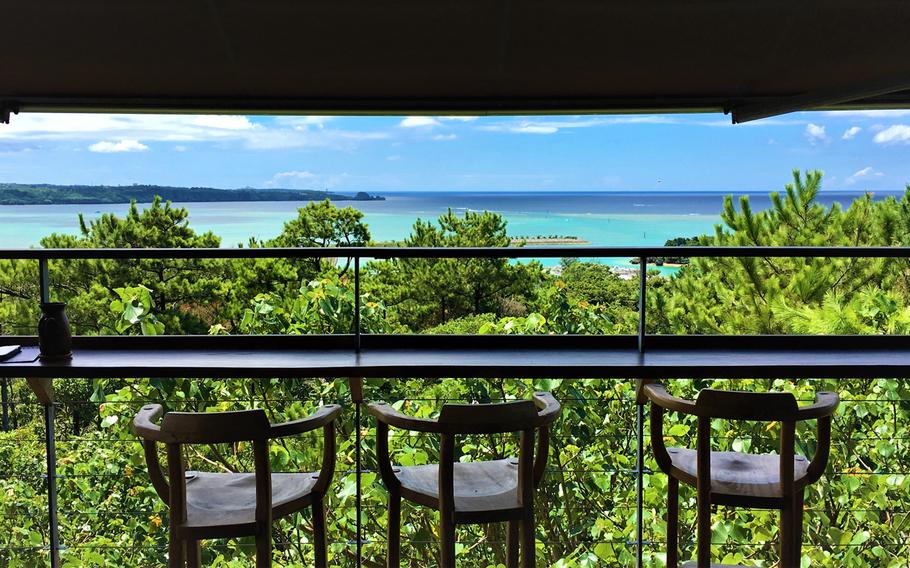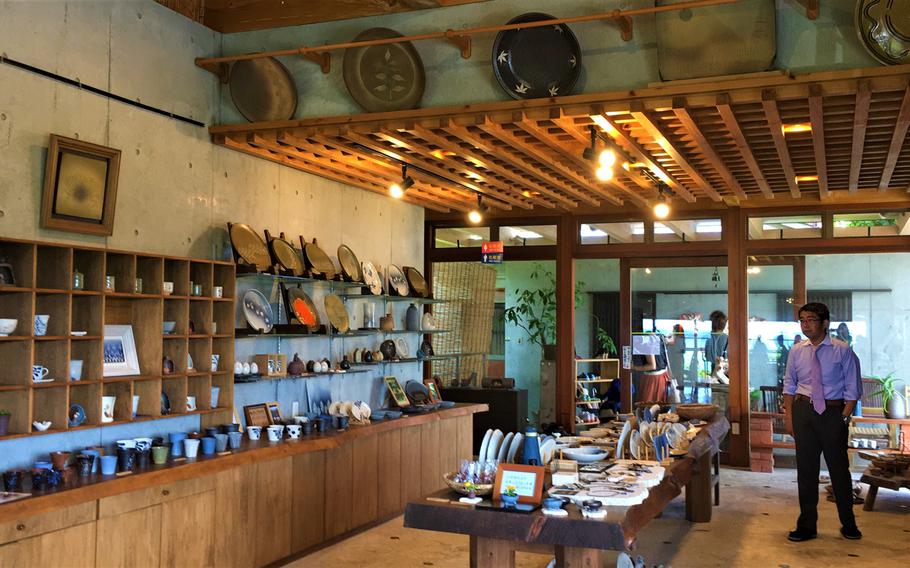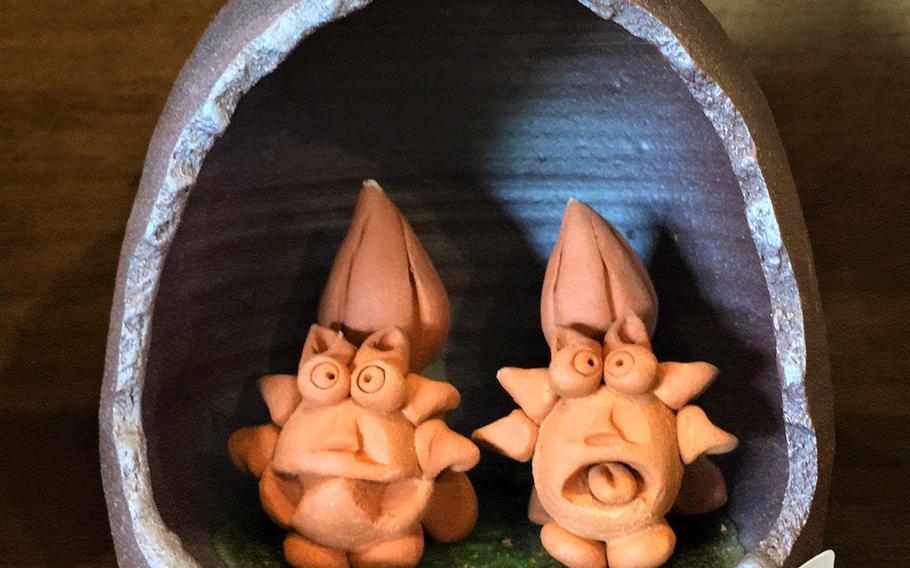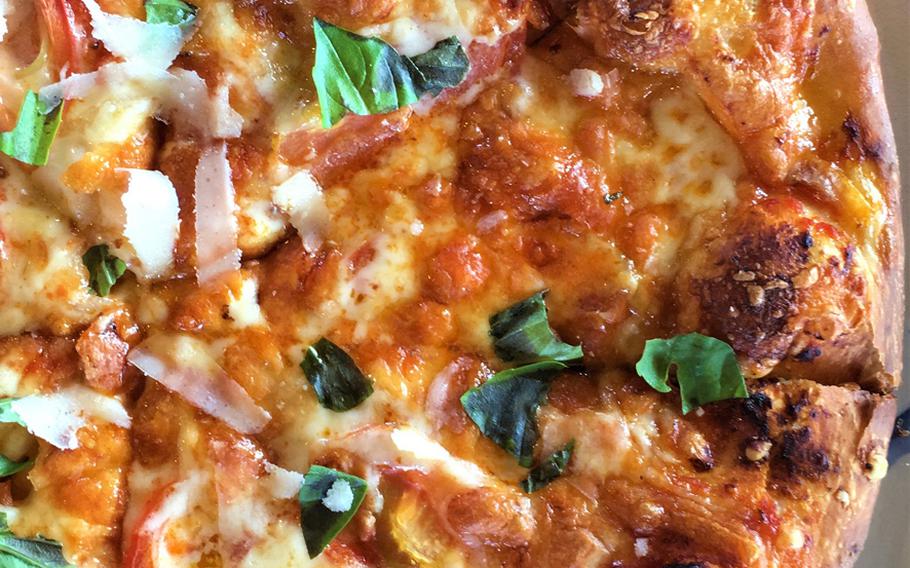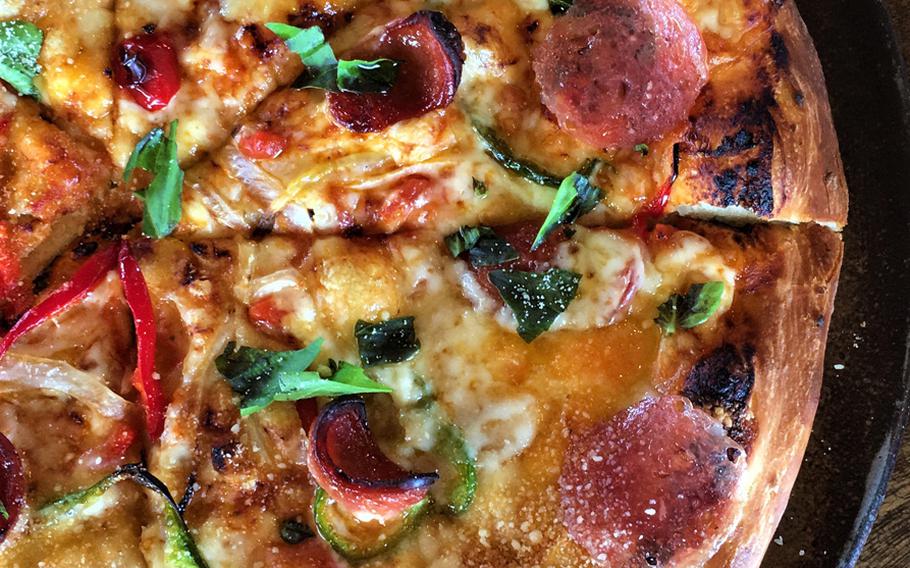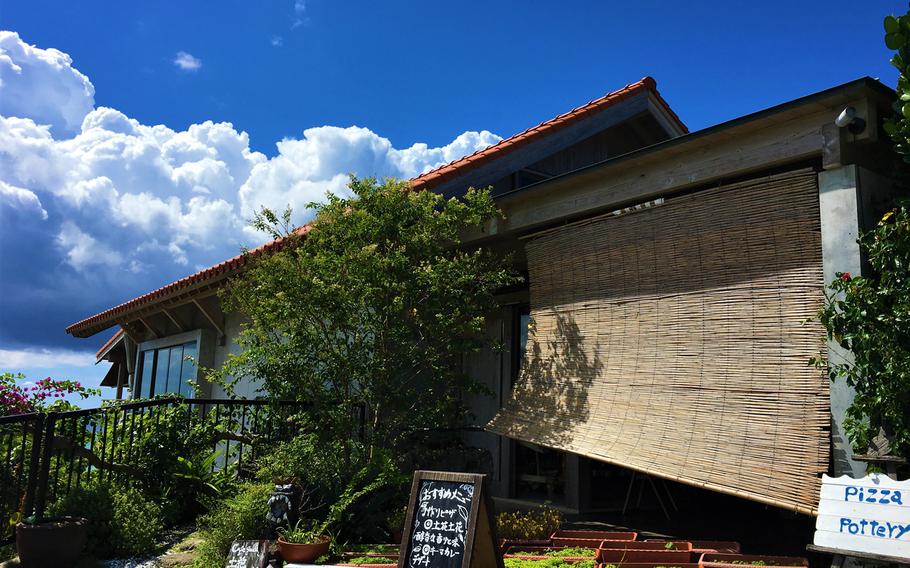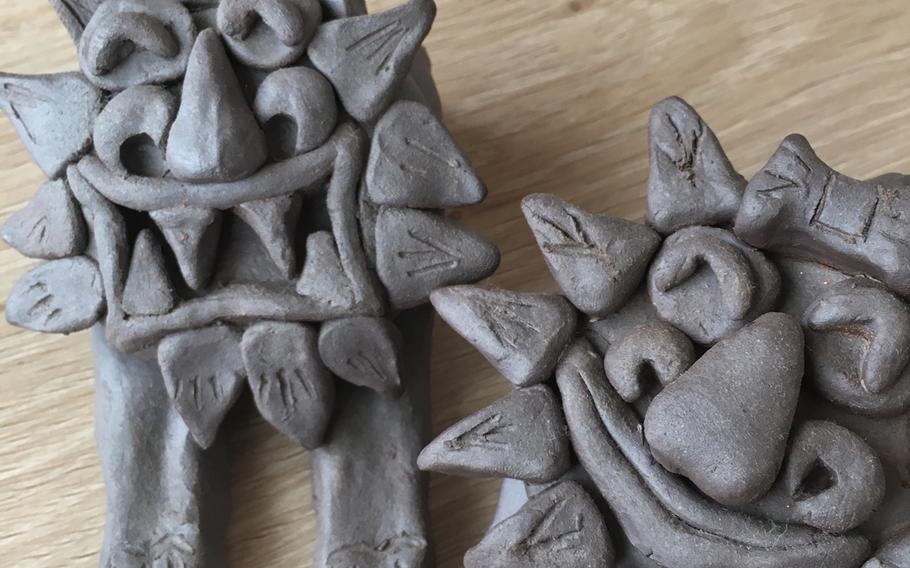 Whenever I'm in the mood for a laid-back afternoon or evening on Okinawa, I always think of Cafe Doka Doka.
The cozy cafe, which is located near the Doka Doka condominium and vacation home complex in Onna Village, serves a small menu of Western-influenced fare — and it also offers patrons an incredible view overlooking the East China Sea via its outdoor patio. (Not surprisingly, the patio tends to be busy when the weather is nice.)
Inside, visitors are greeted with soft jazz music and the delicious scent of freshly baked pizza.
Doka Doka offers diners the choice of two different pizzas: A standard margherita pizza (1,450 yen, or about $13); and the Doka Doka pizza, which features onion, sausage, bell pepper, salami and basil (1,450 yen). The pizzas are slightly small at about 9 inches in diameter, but are still large enough to share. (During my visit, my companions and I opted to order both pizzas and ended up with leftovers.)
What makes Doka Doka's pizza unique is the crust, which is made from toasted wheat and topped with seasoning. The crust offers the perfect amount of crunch, and I found it hard not to eat every last bite of my slice. Not hungry enough for an entire pizza? Then Doka Doka's pizza toast (560 yen) is a nice alternative.
For those looking for a more hearty meal, Doka Doka also offers two rice-based dishes in the form of keema curry (1,143 yen), an Indian-inspired dish made from ground meat, and taco rice (970 yen), an Okinawan staple originally created in the middle of the 20th century to cater to the tastes of American soldiers on the island.
While Doka Doka's keema curry is advertised as being spicy, it was actually quite mild — but anyone averse to spicy food might want to exercise some caution when ordering. The cafe's taco rice delivers exactly what it promises: Seasoned taco meat, shredded lettuce, cheese and tomato served over a bowl of fluffy rice.
For dessert, diners can choose between cheesecake (540 yen) or mango sorbet (943 yen). The cafe also offers a selection of organic coffee (540 yen) and locally harvested tea (580 yen), making this the ideal place for a quick caffeine fix, too. Beer is also available for 700 yen.
Much of Cafe Doka Doka's stylish decor is created by artist Akira Tamada, whose pottery studio and gallery is located in the same building. Visitors can peruse the gallery and Tamada's pieces while waiting for their meal to arrive.
For crafty island residents, Tamada's studio also offers art classes for 3,000 yen. During a visit a few years ago, I made myself a pair of shisa — the famous lion-dog stone guardians said to ward off evil from the island. Most Okinawan potters have their own signature take on the shisa, and Tamada captures a side of the Okinawan icon that is both charming and goofy.
With its laid-back vibes, delicious food and unique artwork, Cafe Doka Doka is the perfect place for a relaxing afternoon on the island to take in the scenery and enjoy everything Okinawa has to offer.
Cafe Doka DokaLocation: 243-1 Maeganeku, Onna Village, Kunigami District, Okinawa 904-0414
Directions: From the Camp Foster Legion Gate, take the Okinawa Expressway to the Ishikawa Exit (Exit 6). Make a right onto Route 73 for roughly 1.5 miles, then turn right at the fork onto the Route 58 bypass road. Doka Doka will be on the right side of the road.
Hours: Open Monday through Saturday from 11 a.m. to 7 p.m. (last order at 6 p.m.) from October through May; and open Monday through Saturday from 11 a.m. to 8 p.m. (last order at 7 p.m.) from June through September.
Prices: Pizzas are 1,450 yen (about $13.00) while other dishes range from 560 yen to 1,143 yen. Pottery classes start at 3,000 yen.
Information: dokadoka.jp/cafe