Europe travel
Largest all-women surrealist exhibit in Frankfurt extended through July 5
by
Michael Abrams
February 14, 2020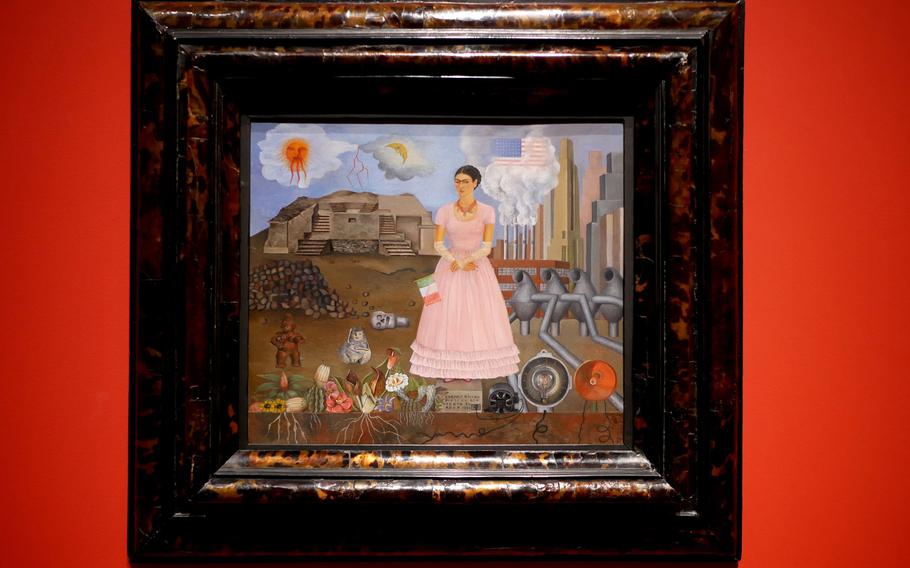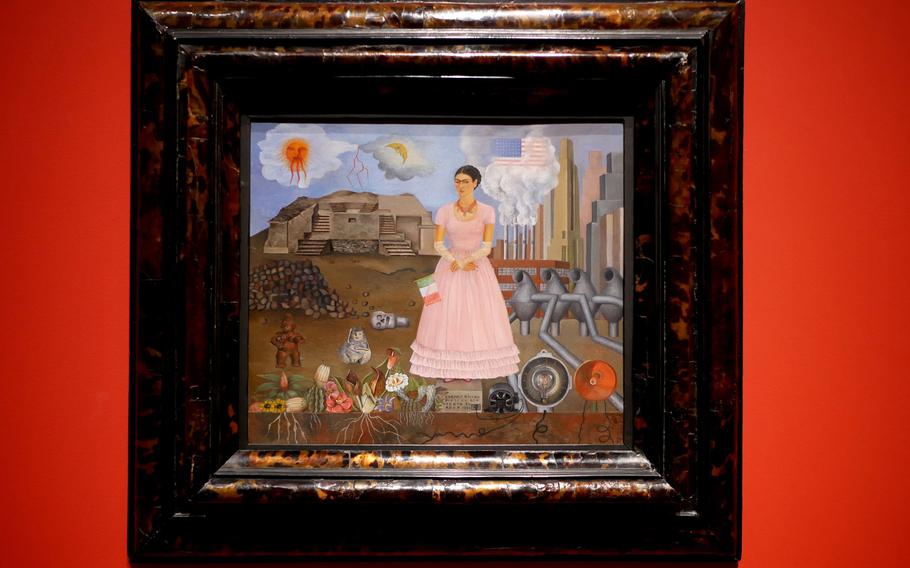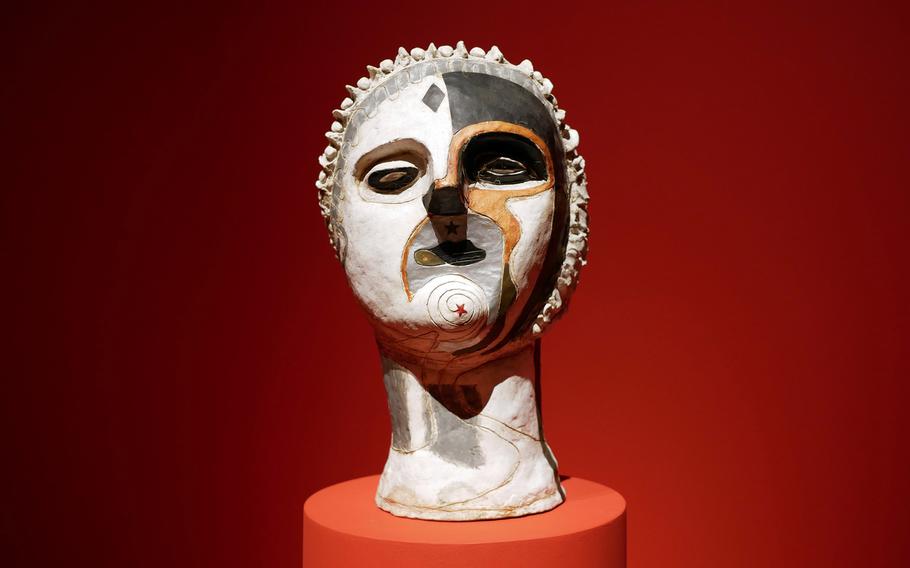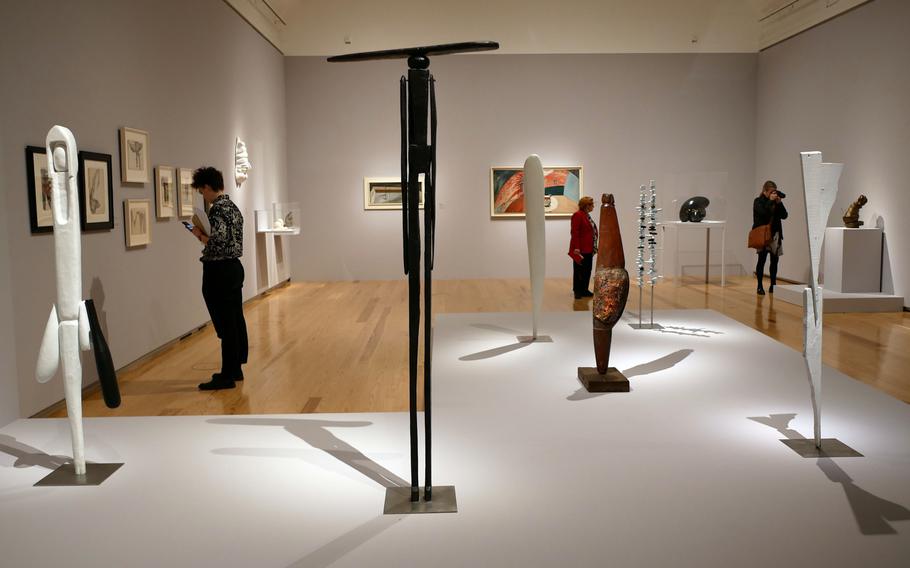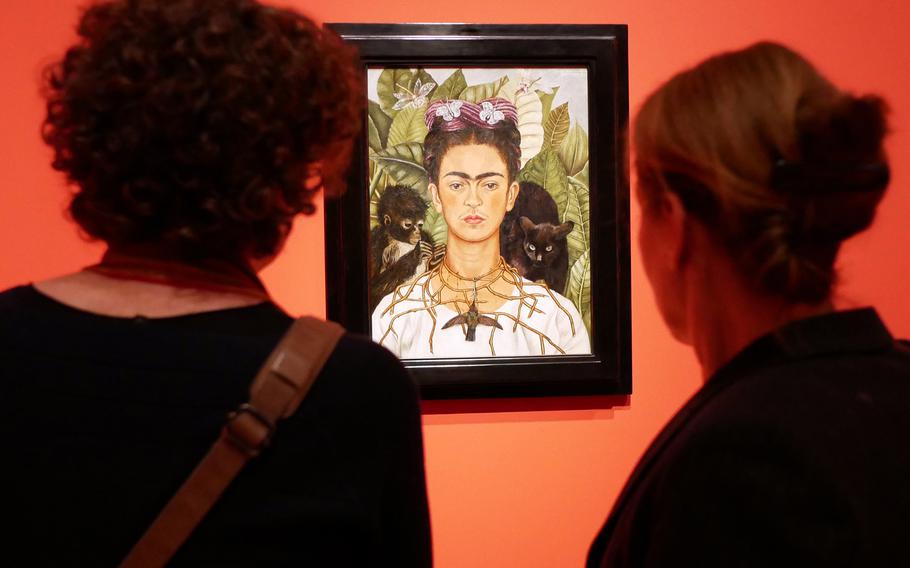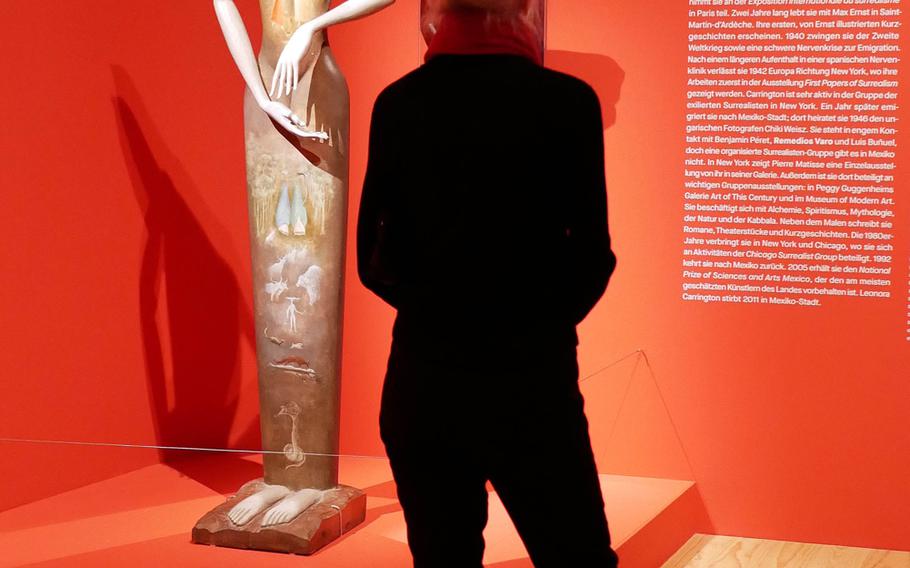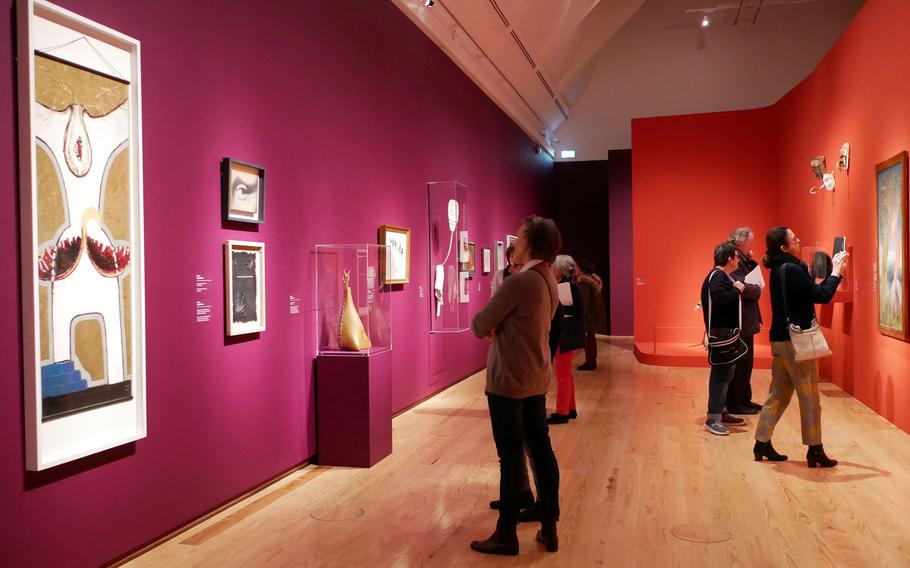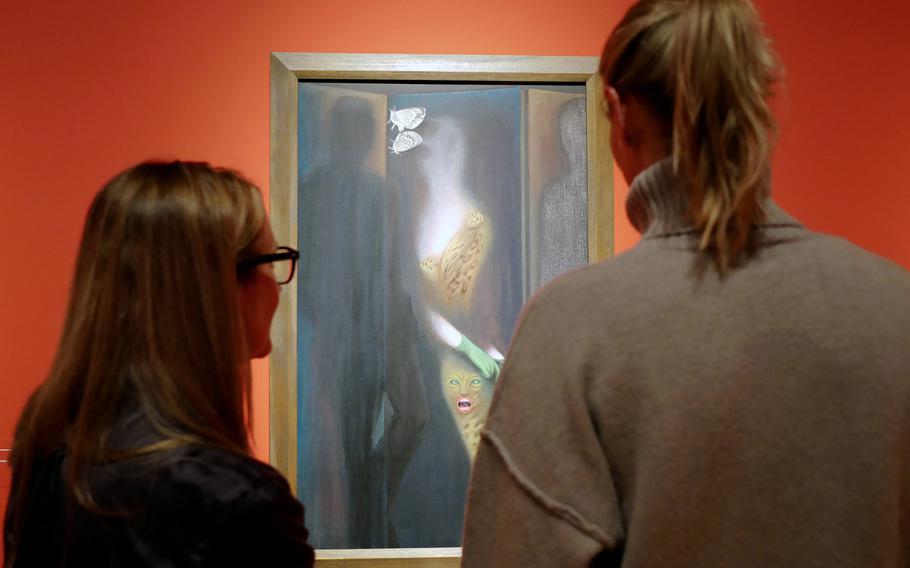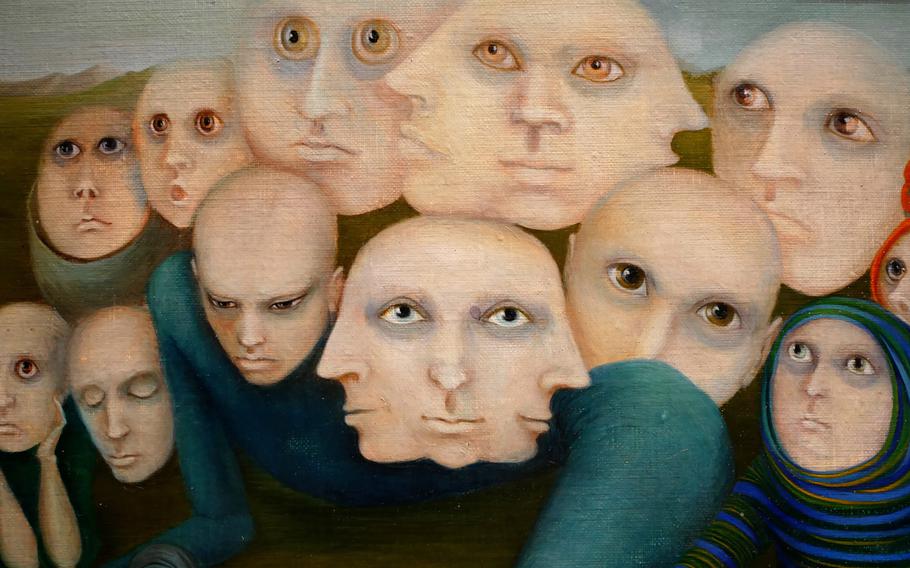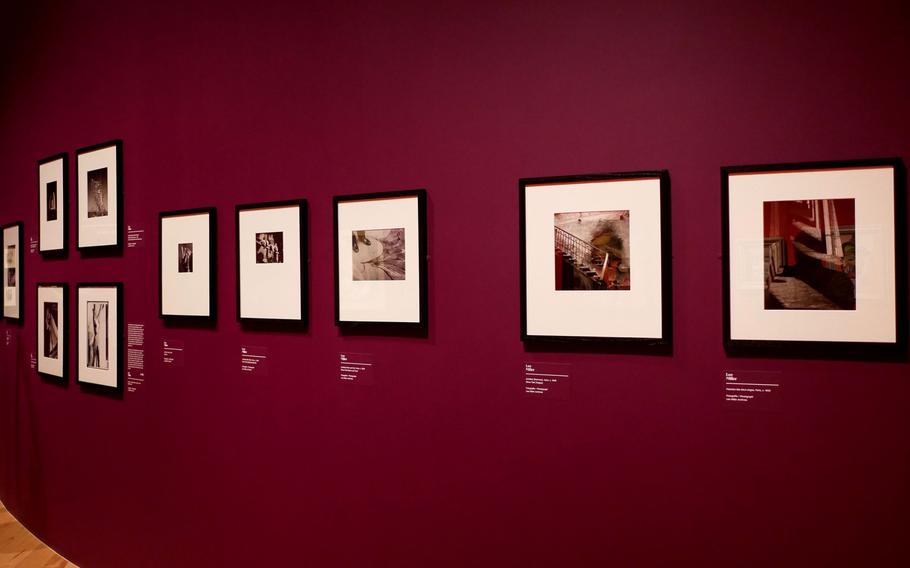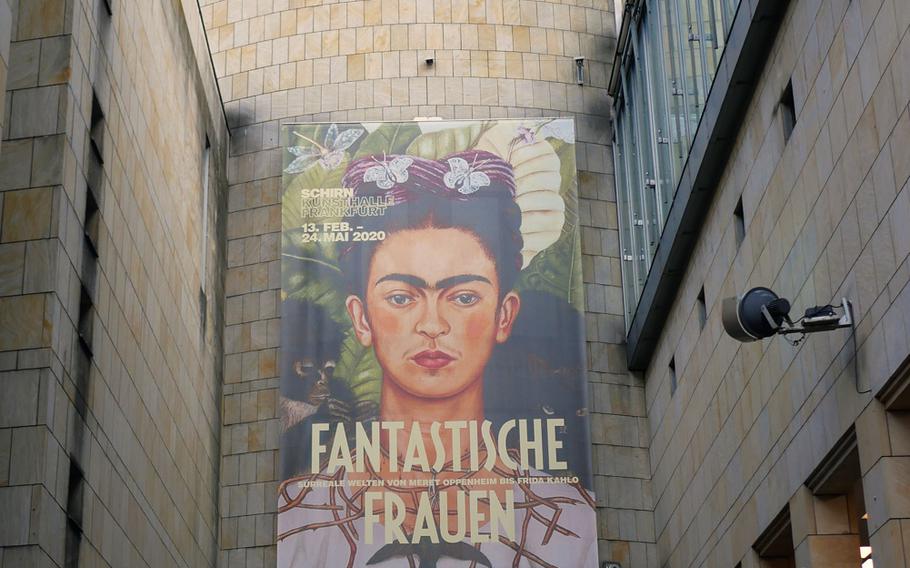 "Fantastic Women," the terrific new show at the Schirn exhibit hall in Frankfurt, is also appropriately named.
The exhibit, subtitled "Surreal World from Meret Oppenheim to Frida Kahlo," features 260 works of 34 artists from 11 countries, and is billed as the largest-ever exhibit dedicated exclusively to female surrealists.
The art ranges from paintings to sculptures to photography and film. The works span about 40 years of the early- to mid-20th century, with artists from Europe and North, Central and South America represented.
The surrealism movement got its start in 1920s Paris, led by the writer Andre Breton. Some of the best known surrealist artists were Max Ernst, Rene Magritte, Man Ray and Salvador Dali.
However, most of the artists here are relatively unknown, with notable exceptions like Kahlo and a few others such as Oppenheim, Louise Bourgeois and Lee Miller.
Miller is better known for her photojournalism, and as the show's curator Ingrid Pfeiffer noted at the exhibit's opening, even Kahlo, who died in 1954, was only rediscovered in the 1980s.
Many of the artists here got their introduction to the contemporary art scene as lovers, models and/or muses of male artists of the time.
Dora Maar, for example, is probably best known for her relationship with Pablo Picasso, but Maar and others were talented artists in their own right.
Their biographies reveal just how young they were at the time. All but five of the artists were born in the 20th century. For many, their artistic careers were interrupted by the havoc of World War II, when they had to emigrate from Europe. Interestingly, many ended up in Mexico.
The art here is so varied and extensive that it's hard to single out the highlights.
Best known is Kahlo's "Self-Portrait with Thorn Necklace and Hummingbird," but more interesting — especially in today's political situation — is her ''Self-Portrait on the Borderline between Mexico and the United States."
Striking is the bust "Angel of Mercy," by British artist Eileen Agar and mesmerizing is Leonor Fini's "Self-Portrait." Disturbing but spellbinding is Bridget Tichenor's "Crossword," a painting of all eyes and faces.
Oppenheim's "Evening Dress with Bra-Strap Necklace" is sensual, while her "Anatomy of a Dead Woman" is unsettling.
Fini's "Chtonian Deity Watching over the Sleep of a Young Man," a painting of a nude man, turns the table on male artists of the time, many of whom used nude women as objects of desire in their works.
Indeed, the artists here treat their person and their sexuality rather humorously and ironically, sometimes within the large number of self-portraits displayed.
The sculptures and paintings by Bourgeois, in a space at the far end of the exhibit, is in itself a wonderful retrospective of the American artist's work.
All in all, it is a fantastic exhibit of the art of fantastic women.
abrams.mike@stripes.com Twitter: @stripes_photog
Know & Go The exhibit's run has been extended through July 5. Admission is 14 euros for adults, 10 euros for youths and seniors and free for children under age 8. A family ticket for two adults and their children up to 17 years of age is 28 euros. Please note there is some nudity in the exhibit. Opening hours: 10 a.m. to 7 p.m. Tuesdays, Fridays and Sundays; 10 a.m. to 10 p.m. Wednesdays and Thursdays. The Schirn Kunsthalle is at Roemerberg, 60311 Frankfurt. By car, head for the city center and follow signs to Parkbereich D, Dom/Roemer. The garage here costs 2 euros per hour, 1 euro on Sundays and German holidays. By public transportation: Take subway lines 4 and 5 to the Dom/Roemer stop. Take tram lines 11 or 12 to the nearby Paulskirche stop. Website: schirn.de/en. Tickets are available online.