La Piazza represents Kaiserslautern's quality Italian dining
by
Gregory Broome
March 8, 2017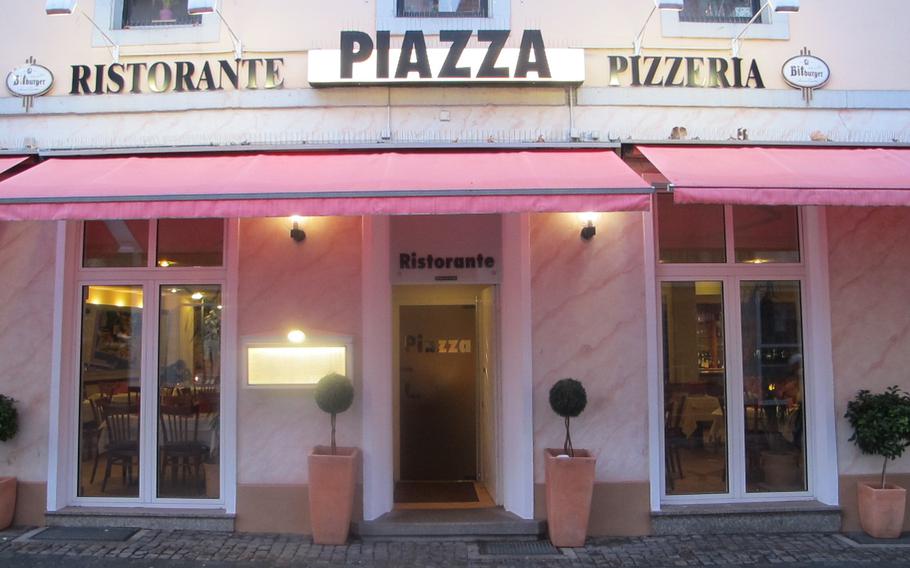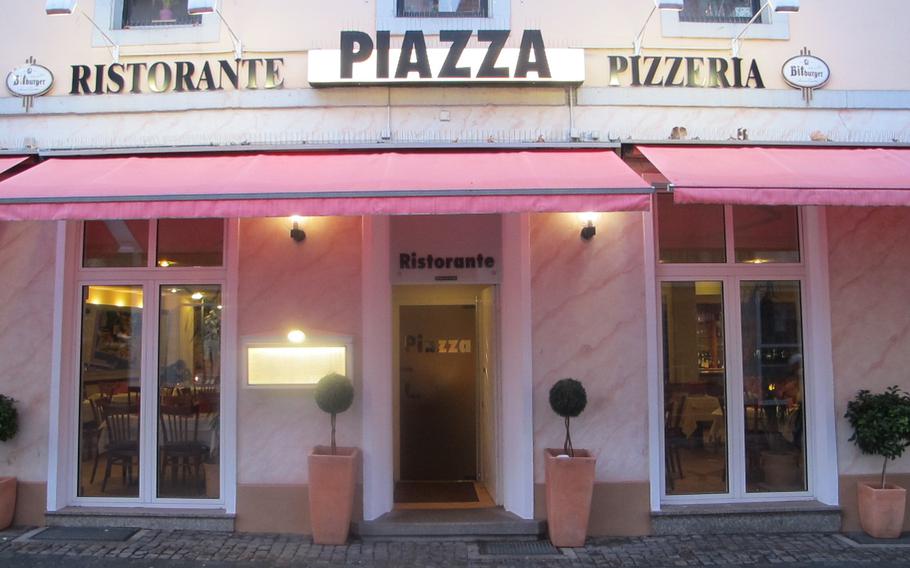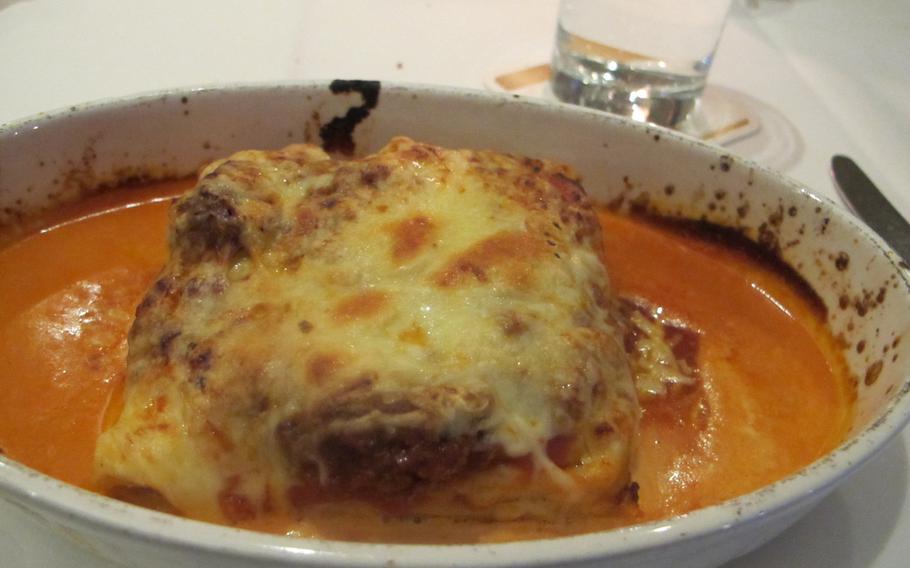 It's easy to be spoiled by the Italian food scene in Kaiserslautern.
You can't wander for long around the town or its surrounding villages without encountering a quality ristorante, trattoria or pizzeria, and often a gelateria within walking distance for a nightcap. With that kind of selection, it's tempting to simply generalize and assert that Kaiserslautern is a town with good Italian food. But that does a disservice to the distinct, individual eateries that combine to make that statement true.
La Piazza epitomizes the situation. The restaurant has a lot to recommend it, and the dinner my wife and I enjoyed there on a recent evening was pleasant and satisfying. Still, it's difficult to single out any aspect of that experience that differentiates it from the many other enjoyable Italian dinners we've consumed in the Kaiserslautern area.
The location is ideal. La Piazza is just a short walk from the main downtown square of Schillerplatz, and just a couple of hundred meters or so from the city's main bus station, the K in Lautern shopping mall and the pedestrian zone.
The baked pasta dishes we both ordered were excellent, crusted over with gently oven-burnt cheese and presented in those gondola-shaped ceramic bowls that have become the only acceptable vessel for the delivery of Italian food.
The service was exceedingly friendly. Our waiter struck a balance that's hard to achieve, finding the sweet spot between the desperate aggression of tip-starved servers at American chain restaurants and the hostile aloofness of those European proprietors that seem insulted that you've imposed on them, and at dinner time, no less. He seemed to unobtrusively hover, at once available and respectfully distant.
The ambience was lovely. We enjoyed watching a steady rain fall on bustling passersby as we luxuriated over steamy pasta from the warm glow of a street-facing window.
And the final bill — no small consideration — was perfectly acceptable, checking in right at 30 euros ($32) for two entrees, an appetizer of garlic bread and two drinks.
La Piazza wouldn't be my top option for an Italian dinner out, but nor would I ever be disappointed to have another meal there. In that way, it's probably the restaurant that best represents Kaiserslautern's outstanding Italian food scene.
Pizzeria La Piazza Location: Schillerplatz 1, Kaiserslautern
Hours: Open 11:30 a.m. to 2:30 p.m. and 5:30 p.m. to 11:30 p.m. daily.
Dress: Casual and above.
Prices: Pasta and meat dishes range from 8 euros to more than 20 euros (about $8.50 to $21); pizzas start at 6 euros for a small cheese to 13 euros for larger, fancier options.
Information: Search Pizzeria la Piazza on Facebook or call 0631 66836.