Kraftpaule brings the flavors of exotic brews to Stuttgart
by
John Vandiver
January 4, 2017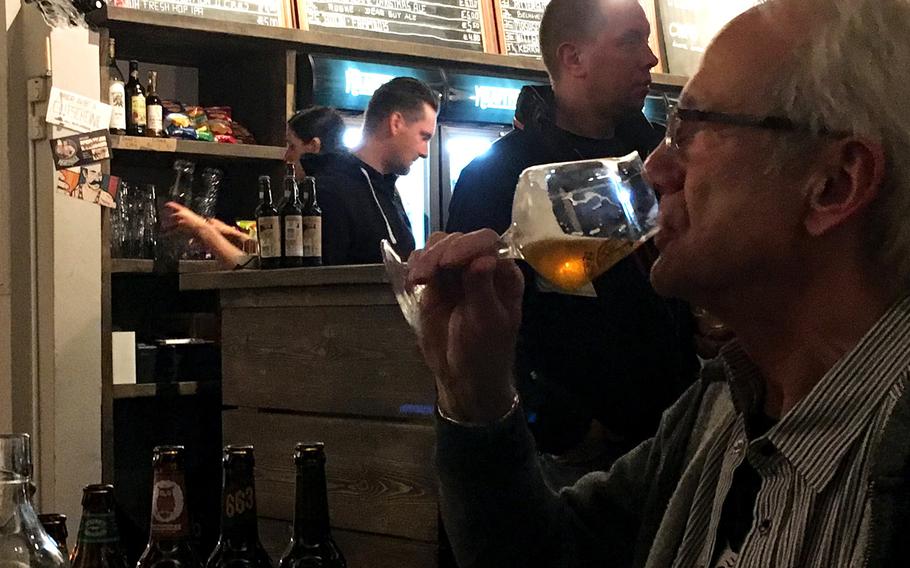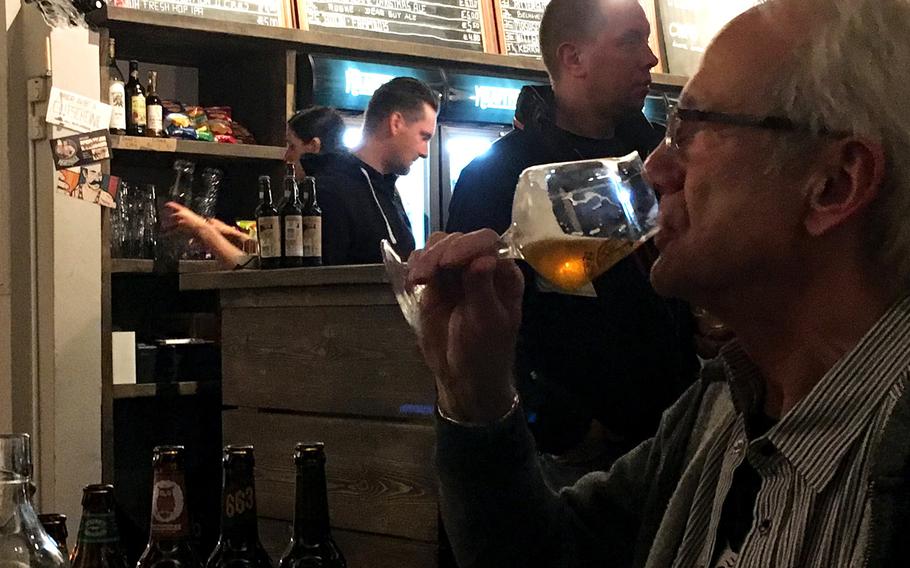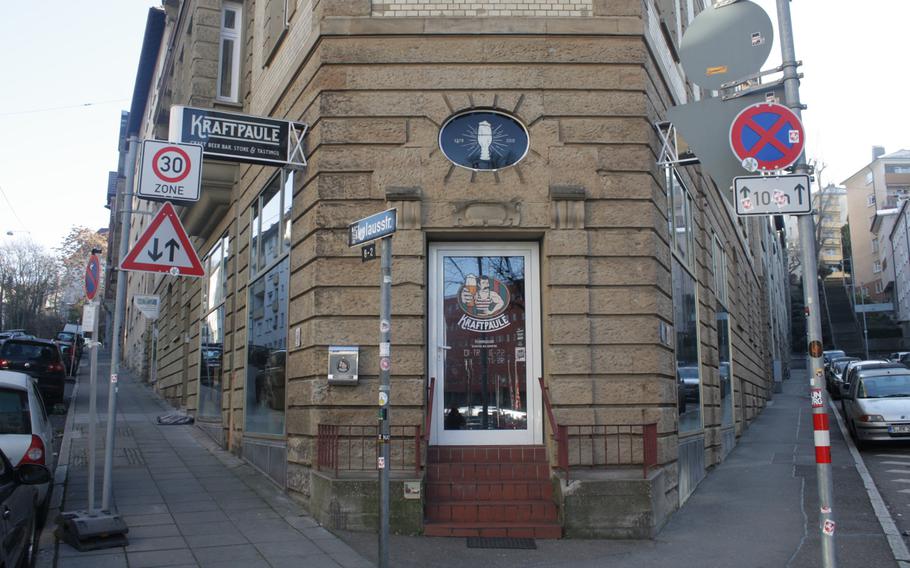 Signs of the craft beer revolution are bubbling up in Germany, where exotic brews are slowly creeping into grocery store aisles and some restaurant menus.
But in downtown Stuttgart, home to scores of bars and brew houses, long missing was a watering hole dedicated to the kind of imaginative offerings now commonplace in much of the States.
In March, that changed with the opening of Kraftpaule, a downtown craft beer house that has it all — hard-hitting Indian pale ales, brews with hints of unusual herbs and spices, and psychedelic beer brands bottled in trippy labels and alcohol levels that can induce hallucination.
At Kraftpaule, there are six beers on tap, with a variety of selections constantly in rotation. Countless different beers can be bought by the bottle, largely produced by American, British and German craft brewers. The atmosphere is easygoing, with a big blackboard menu that chalks up the offerings.
Closing in on a year of operation, the bar is still going strong and has plans to open a second outlet in nearby Boeblingen, the suburban town that is home to the Army garrison headquarters of the Stuttgart military community.
This is a welcome development for American beer enthusiasts who have grown accustomed to suds that make a more inventive use of barley, malt and hops.
Years ago, it would have been hard to imagine a better place in the world to be deployed than Germany for the beer lover. The country's beer purity law restricts the ingredients that can be used to make beer.
The 500-year tradition has ensured high standards but, with the advent of the craft brewer, has exposed a lack of creativity.
I offer blasphemy: Germany has fallen behind. The beer can be great, but rarely does it blow your mind in the way the work of top U.S. craft brewers has altered palettes and upped expectations.
In Germany, tastes are gradually changing as rebel domestic brewers test the limits of the age-old purity law, causing controversy and sometimes facing bureaucratic resistance.
Kraftpaule's success could be a sign of more to come. Even for my 70-year-old father in law, born and raised in former East Germany, Kraftpaule has been a revelation.
The craft beer craze has been late to Germany, but it is gaining momentum.
Kraftpaule Address: 2 Nikolausstrasse, Stuttgart, Germany
Hours: 4-10 p.m. Tuesdays-Fridays, 11 a.m. to 10 p.m. Saturdays
Drinks: Dozens of craft beers served by the bottle and at the tap; nonalcoholic drinks
Menu: The menu on the blackboard is easily deciphered even by non-German speakers. It's mainly beer, after all. There is a limited menu of cheese and cold cuts to accompany the beer. Employees are friendly and speak English.
Dress: Casual
Phone: (+49) (0) 711 5048-8662, website: www.kraftpaule.de