Klingenmünster: German castle makes a great playground
by
Seth Robbins
April 11, 2011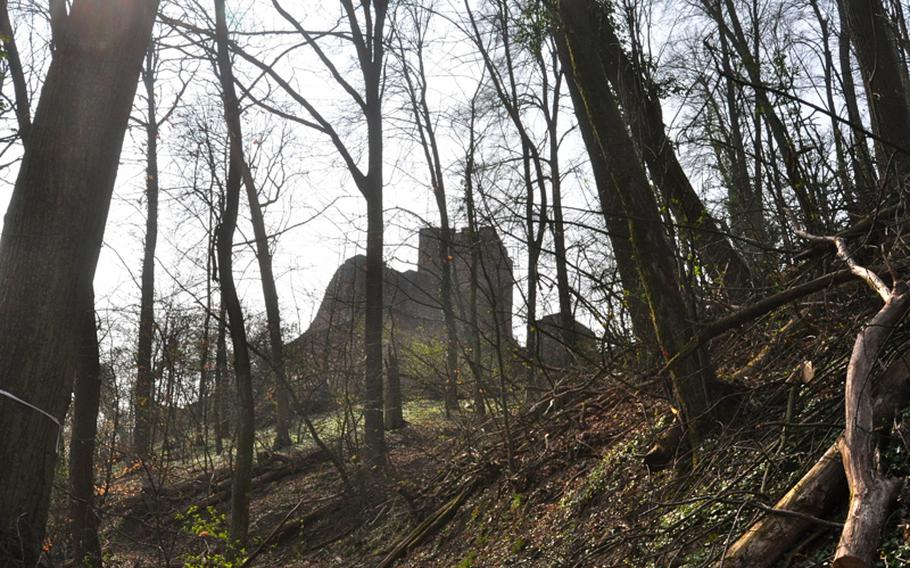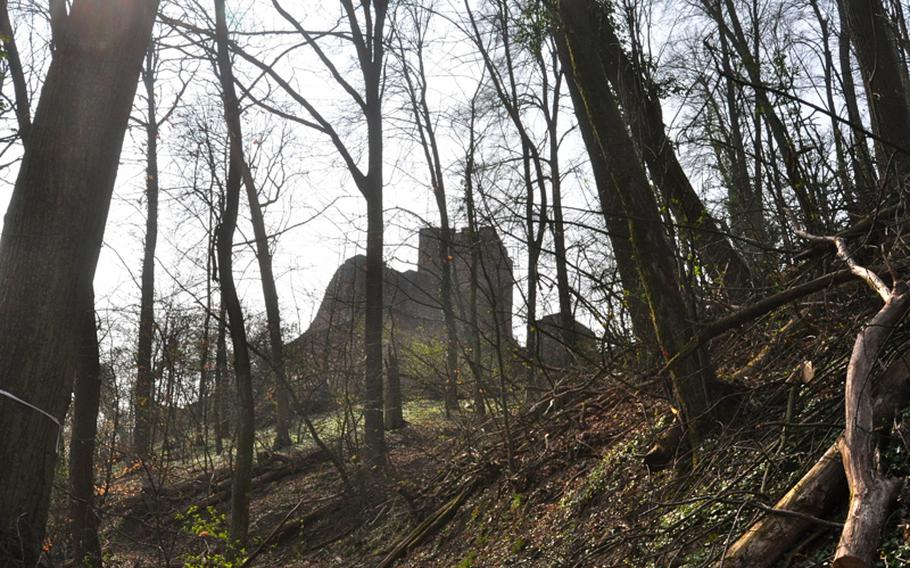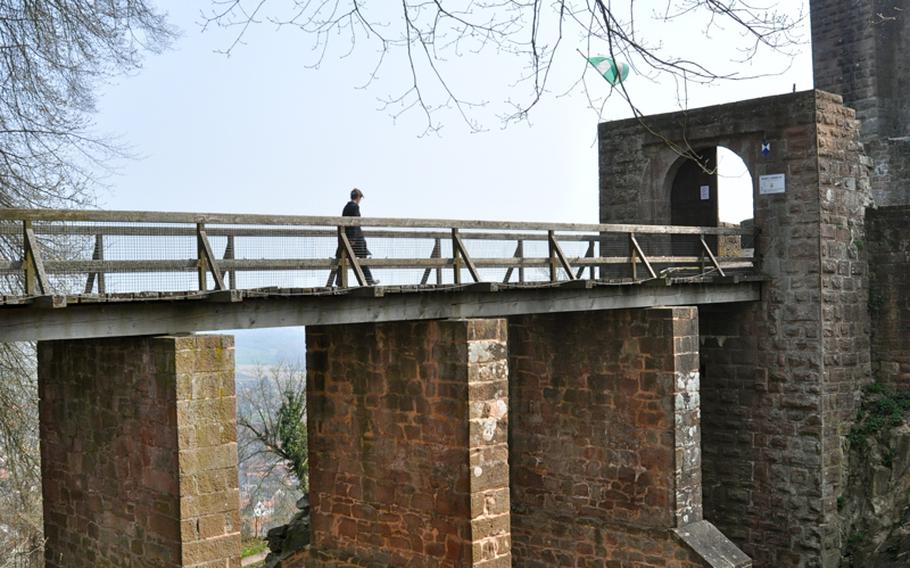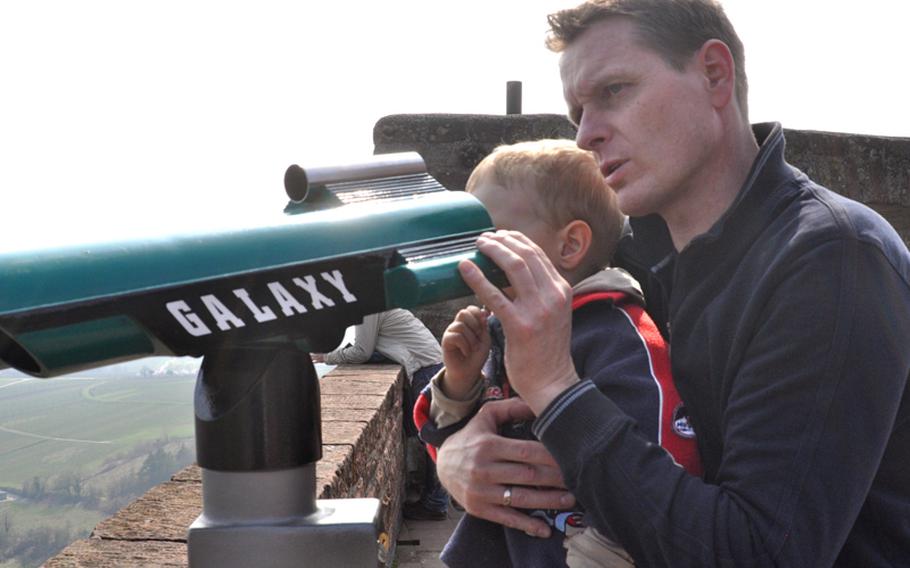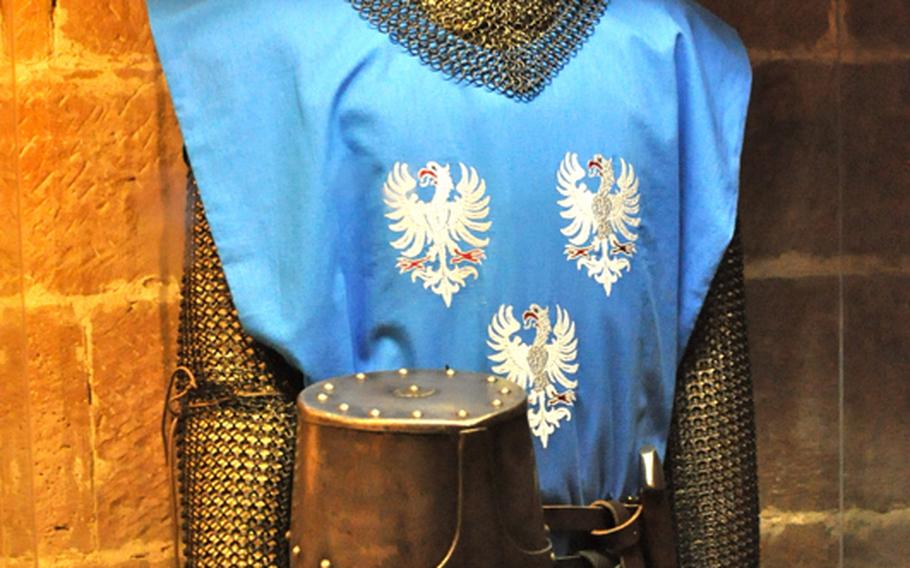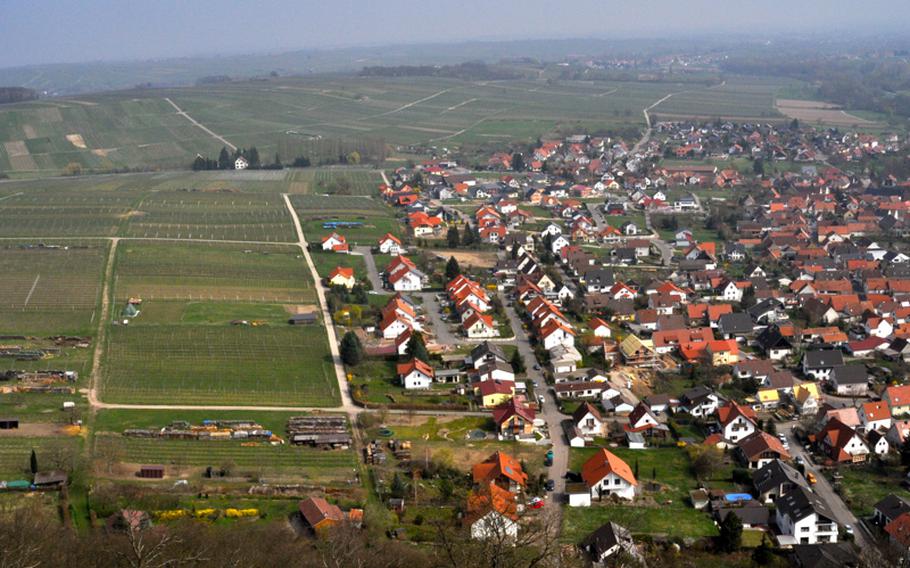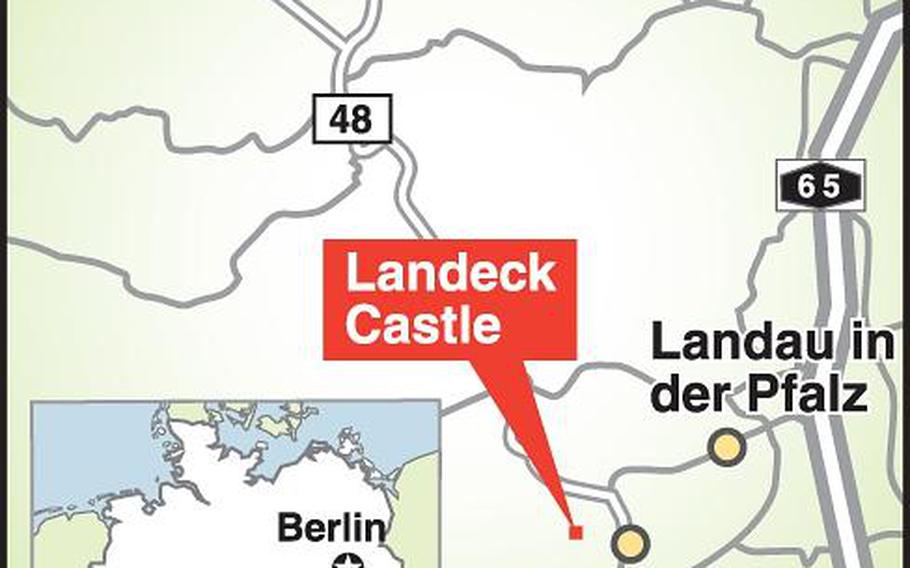 Gangs of children roamed the ruins of Germany's Landeck Castle, climbing its stairwells with wooden swords in hand to slay imaginary foes.
Their shrieks, echoing off the walls, gave the grounds a playgroundlike atmosphere, and indeed there are few trappings at the structure near Klingenmünster, Germany, that would mark it as a formal tourist site. Entrance is free, there are no carts hawking sweets and no souvenir shops selling medieval-themed baubles — just a rack of postcards by the restaurant cash register and lots of space to explore and relax.
"It's a great place to let children play," said Horst Diemert, who peered through a telescope with his 3-year-old son, Mika. "We come every Sunday."
While children gamboled on a recent weekend day, their parents sat on nearby benches, taking in the view of the steeply sloping vineyards and pink-roofed houses of Klingenmünster. On clear days, it's possible to see the edge of the Black Forest from the castle ruins, which sit on the eastern edge of the Pfälzerwald, or Palatinate Forest, in the state of Rheinland-Pfalz.
The castle's main tower is home to a museum, which, though small, contains some odd and interesting displays — mannequins in 16th-century fashions, a skeleton in a dungeon. One wall traces the increasing weight of battle armor through the centuries: a full suit of armor weighed 35 kilograms (77 pounds) in the 13th century, and by the 15th it had increased to 75 kilograms — a burden today's soldiers likely can relate to.
The castle's first recorded occupant was Count Emich IV von Leningen, founder of the nearby city of Landau, in 1237. Von Leningen's descendants owned the castle for a short time, but his line died out, after which the castle was passed through a series of counts and noblemen until French troops attacked in the late 17th century, destroying some parts of it.
The builders' talents can be seen in the castle's well-worn, but standing, steps and thick, circular walls. Its most imposing feature is the massive door that served as the main gate before a drawbridge was erected in the late 1400s. The door's "thickness, height and strength still excites astonishment," wrote a 19th-century poet from Klingenmünster.
Just outside the castle walls are several hiking trails leading through the Pfälzerwald, ranging from two to four miles long. Between trails, area residents use the castle's courtyard restaurant as a place to rest, eat and drink Schorle, a mixture of red or white wine and seltzer. Schorle is preferred to beer here on the Deutsche Weinstrasse, or German Wine Road, one of the few regions in Germany where beer is not king.
Head onto a trail or go down to the town of Klingenmünster, where you'll find shops selling local honey and dozens of wineries offering tastings and bottles of local Riesling, Dornfelder and Spätburgunder (Pinot Noir). On Sundays, when the wineries are closed, the better bet is ice cream at an outdoor cafe or a slice of homemade apple cake at Café Rosinchen in the company of cafe regulars. robbinss@estripes.osd.mil
On the QTDirectionsKlingenmünster is about an hour south of Kaiserslautern. Take B48 toward Bad Bergzabern/Annweiler a. Trifels/Hofstätten, and continue on it until you see a sign for Bad Bergzabern/Klingenmünster. Take that exit onto the Deutsche Weinstrasse, and follow the route until you see a sign for Burg Landeck. Turn right onto the Burg Landeckstrasse and follow that to the castle. You may have to park at a nearby parking lot and walk about 15 minutes to the castle as there are few parking spaces around the castle itself.
TimesThe Landeck Castle is open daily from 11 a.m. The nearby wineries are open Monday through Saturday, with many offering tastings. A wine tasting is scheduled for the castle May 21-22.
CostsEntance to the castle is free.
FoodThe castle has a small restaurant that serves Flammkuchen, schnitzel and fries. You can also order a beer or the favored drink of the region, Schorle, red or white wine mixed with seltzer. In the nearby town of Klingenmünster, there are several outdoor cafes where you can order ice cream and homemade cake. And the nearby wineries offer tastings of local wines.
InformationThere is not much information about the castle online, except for the website www.landeck-burg.de, in German only. But there is a tourist office on the main road in the town of Klingenmünsterr, and the website www.klingenmuenster.org has information about the area — including other attractions and local wine festivals.