Kaiserslautern's Eiscafe Dolomiten proves it's always time for ice cream
by
Gregory Broome
January 11, 2017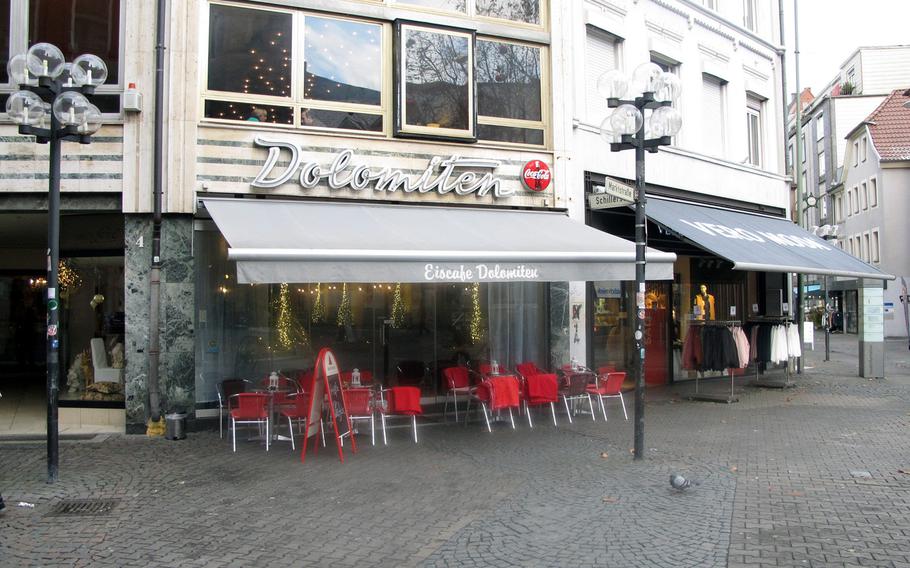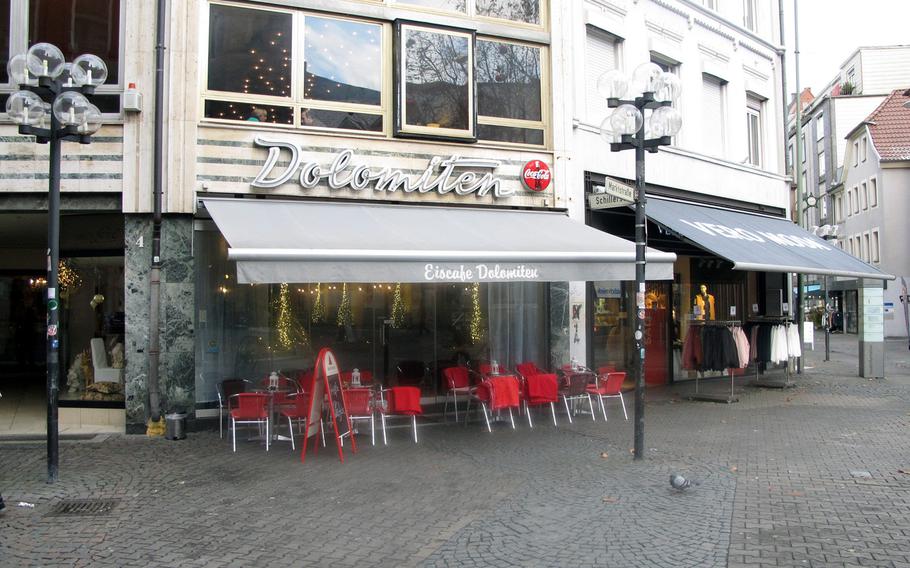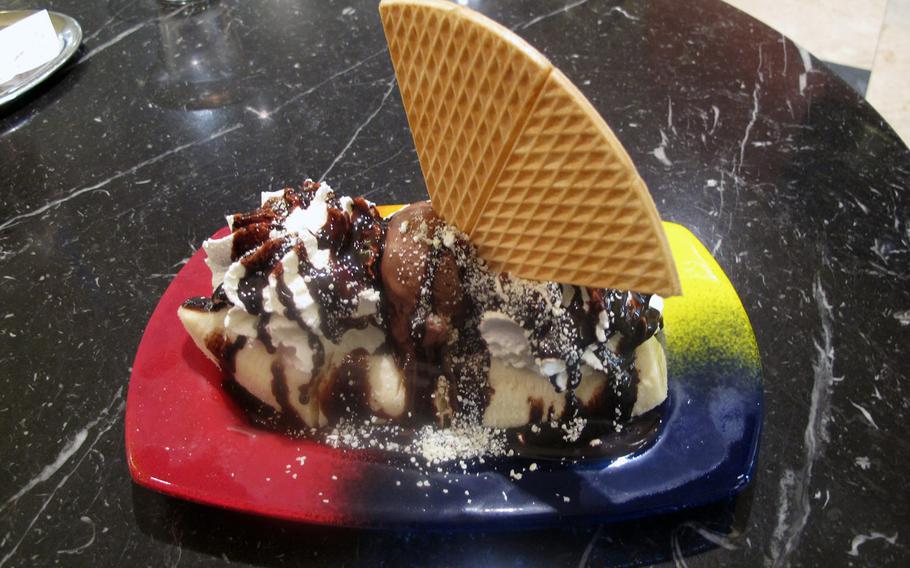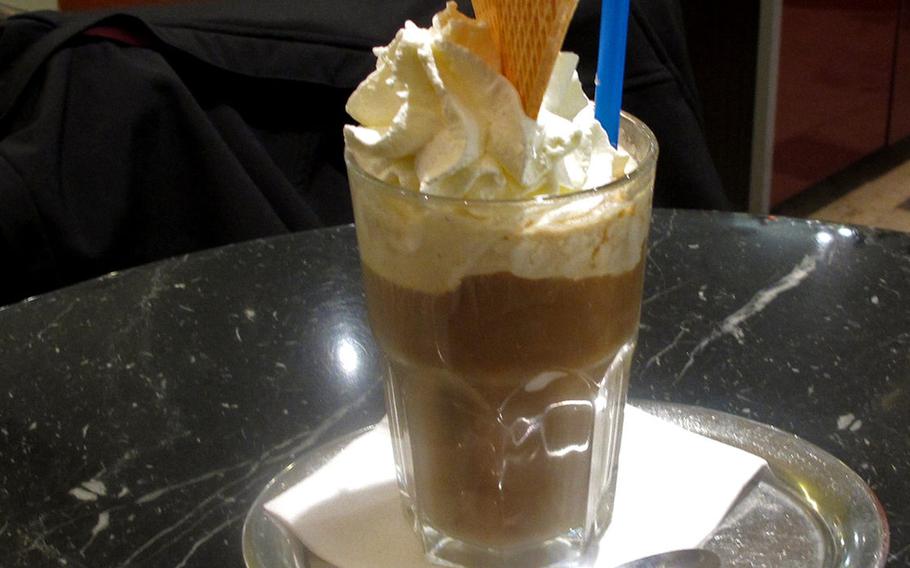 There is no bad time for ice cream.
Some foods can be fully relegated to such seasons and circumstances. I've never seen anyone sip a Gluehwein anywhere but a German Christmas market, or scoop a handful of conversation hearts more than a couple weeks removed from Valentine's Day. Ice cream, however, can be enjoyed in any context.
It can be spooned up in simple scoops or constructed into a cake. It can be served plain, topped with fruits, nuts and syrups or submerged in soda. It's refreshing on a hot day and satisfyingly sturdy on a cold one, the chilly temperature serving only to extend its lifespan. It can pack a day's worth of calories as a banana split or conform to a precarious New Year's diet as a harmless scoop of vanilla. It can be effortlessly transported in a cone or languidly savored at a sidewalk cafe.
It is just such a cafe that first sparked my deep appreciation of ice cream. Some 25 years ago, when I lived in Kaiserslautern as a teenager, my family and I visited Eiscafe Dolomiten frequently enough that it persisted as one of my lasting memories of Germany after my move. When I returned with my wife and kids two decades later, I was thrilled to see the place had proved as resilient as my memory of it.
Dolomiten occupies an ideal corner of bustling Marktstrasse in downtown Kaiserslautern, directly across from the town's iconic Stiftskirche. For me, the place is the physical manifestation of ice cream's versatile appeal. It is at once upscale and affordable, luxurious and convenient. The service is always fast and friendly, no matter how much you're spending or how long you're staying.
Over the course of our many visits, my family and I have popped in for single scoops at the takeaway counter, nursed sundaes at an outdoor table and even shared an ice cream cake with a couple dozen guests at a birthday party for my daughter. Each time, ice cream was exactly what was called for. I can't imagine a time when it wouldn't be.
Eiscafe Dolomiten
Location: Address: Schillerstrasse 2, right at the intersection of Marktstrasse, in the Kaiserslautern pedestrian zone downtown. If driving, park in the nearby Stiftsplatz garage and walk toward the church.
Hours: 8 a.m. to 8:30 p.m. Monday-Saturday and noon to 8:30 p.m. Sunday.
Menu and prices: Most sundaes, banana splits and other ice cream concoctions cost 5-7 euros, and a wide selection of coffees and alcoholic drinks start at about 4 euros. The cafe also serves pastries, pies and hot waffles starting at about 3 euros.
Information: Phone (+49) (0) 631-64105; website: www.eisdielekaiserslautern.de