Japanese water parks say no to tattoos
by
Grant Okubo
July 22, 2010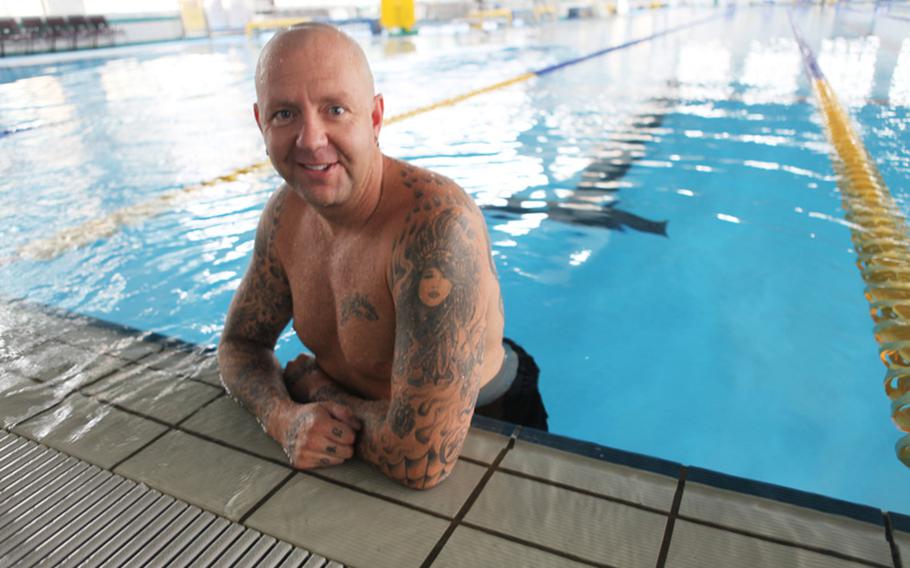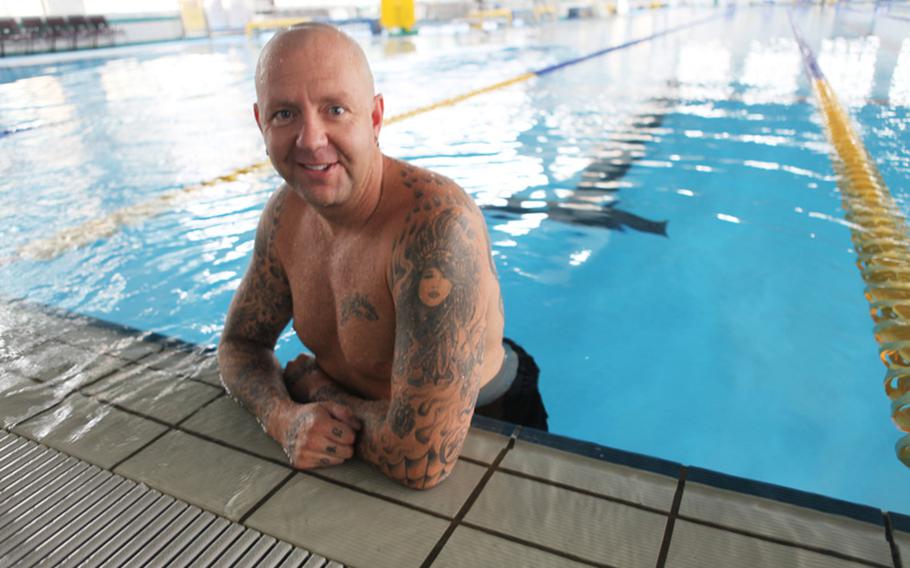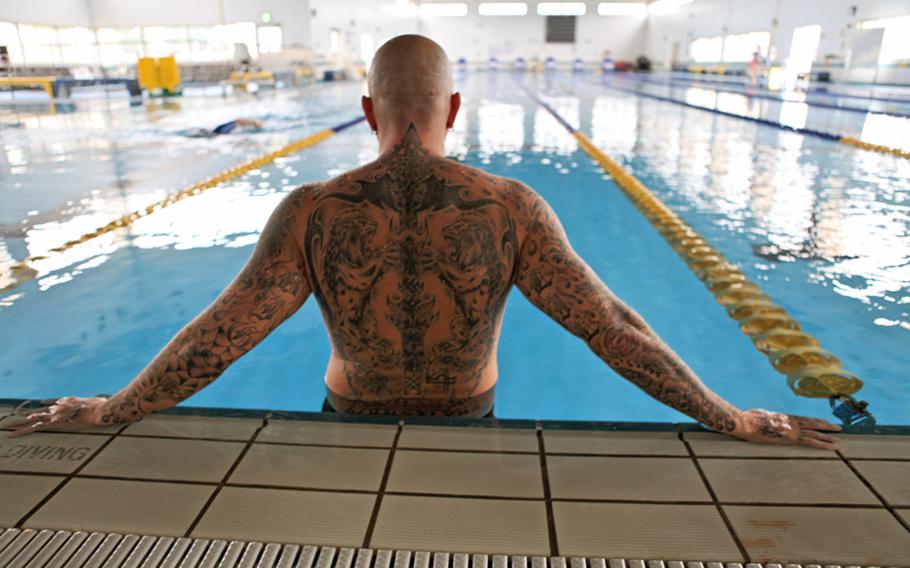 It's summer in Japan, and people here are looking for ways to cool off.
A trip to a water park will sound like a good idea for some, but that might not be an option for those people sporting tattoos.
Managers at Tokyo-area water parks told Stars and Stripes that most water parks here have a no-tattoo policy, because tattoos often denote gang affiliation.
"Management strictly prohibits the entry of persons affiliated with crime syndicates and persons with tattoos," the Tokyo Summerland website states.
"I was very disappointed when I found out about their no-tattoo policy," said Mike Lilly, a Yokota Air Base military spouse who arrived in Japan a few weeks ago.
It's pretty hard to miss Lilly's ink. His tattoos run along his arms, chest and back. Lilly, who moved to Japan with his wife Katherine and their 8- and 4-year-old sons, said he overheard some of base mothers talking about Summerland, a popular water park. Then he found out he wouldn't be able to take his sons there because of their no-tattoo rule. At Yokota, the base travel office is required to inform customers of a water park's tattoo policy, according to base officials. Rules are also printed on park posters hung on the base.
"I understand we're in another country," said Lilly, adding that he now knows about the long-held belief that only members of the Japanese mafia — or the Yakuza — have tattoos.
"I'm obviously not a part of the Japanese mafia," Lilly said.
Of the six facilities contacted by Stars and Stripes — Showa Kinen Park, Tokyo Summerland, Yomiuri Land, Toshimaen Amusement Park, Seibuen Yuenchi and Tobu Zoo Super Pool — all said they restrict visitors with tattoos, regardless of their size or location, and will politely ask those with tattoos to leave, even if they are covered up. Similar rules apply at many onsens and public bath houses throughout Japan.
Tobu Zoo Super Pool introduced the no-tattoo policy this year, a Tobu Zoo official said.
"Hopefully, things will change in time," said Lilly.
Lilly said he's had some positive feedback from Japanese regarding his tattoos. During a recent visit to Tokyo Disney Sea, he said, many Japanese people who could see some of his tattoos were interested in them. Many of them asked to pose for photographs with him because of his body ink, he said.
Stars and Stripes reporter Hana Kusumoto contributed to this report.