Japan: Ninja Village offers activities for all ages
by
Matthew M. Burke
June 14, 2013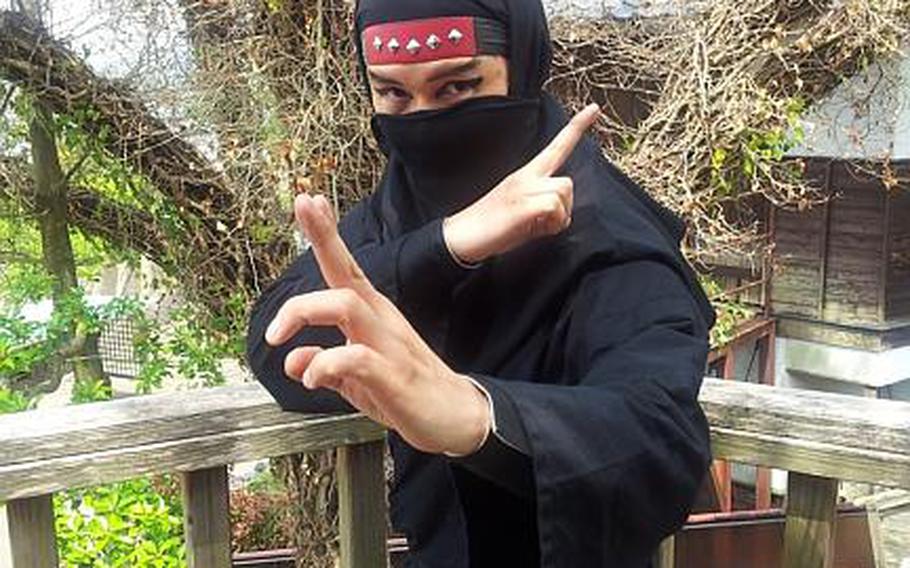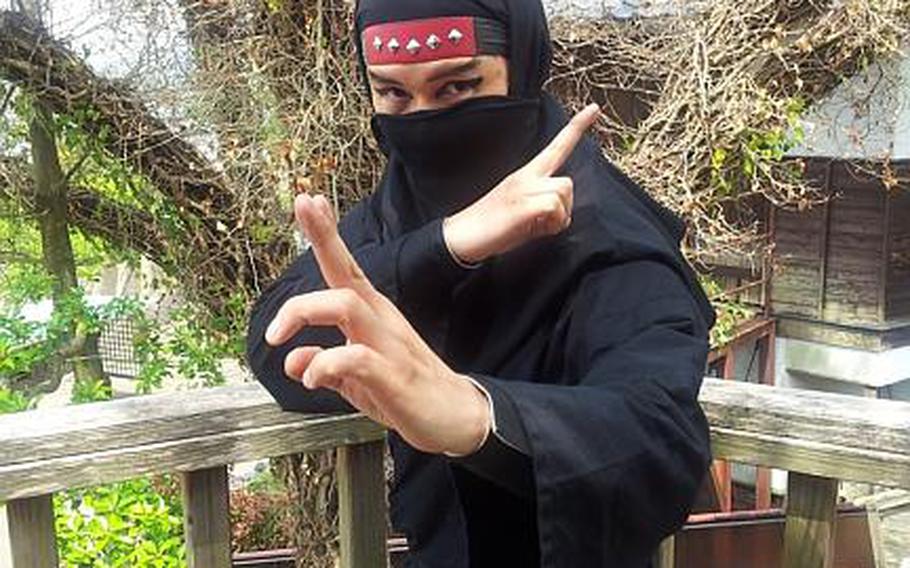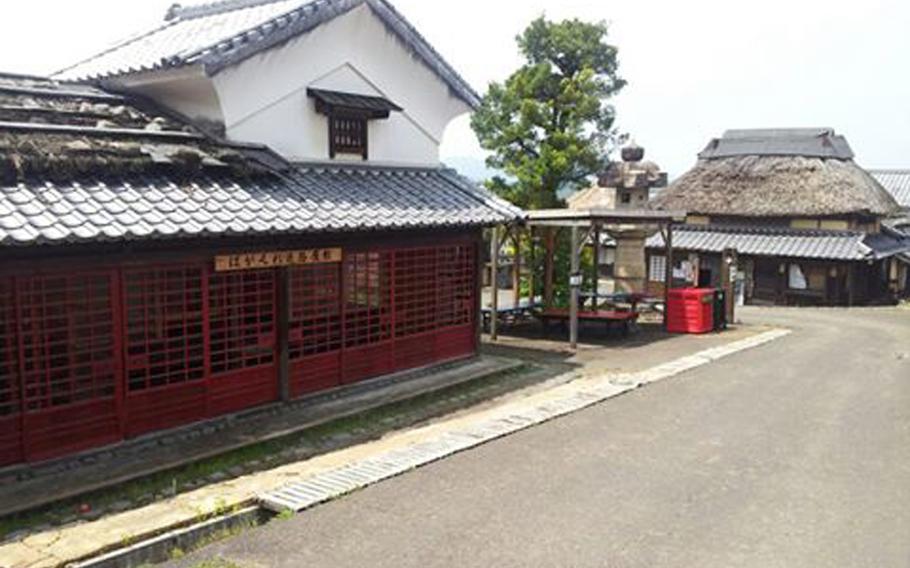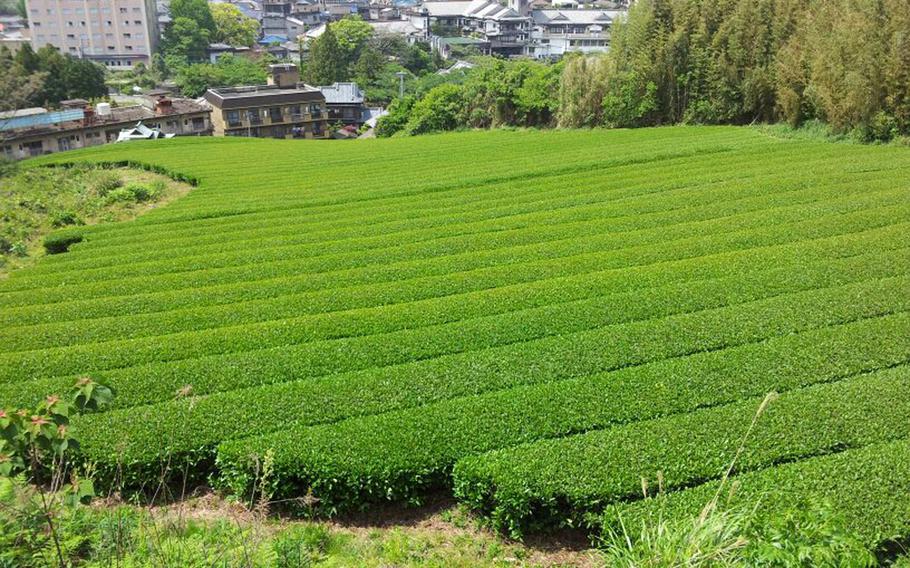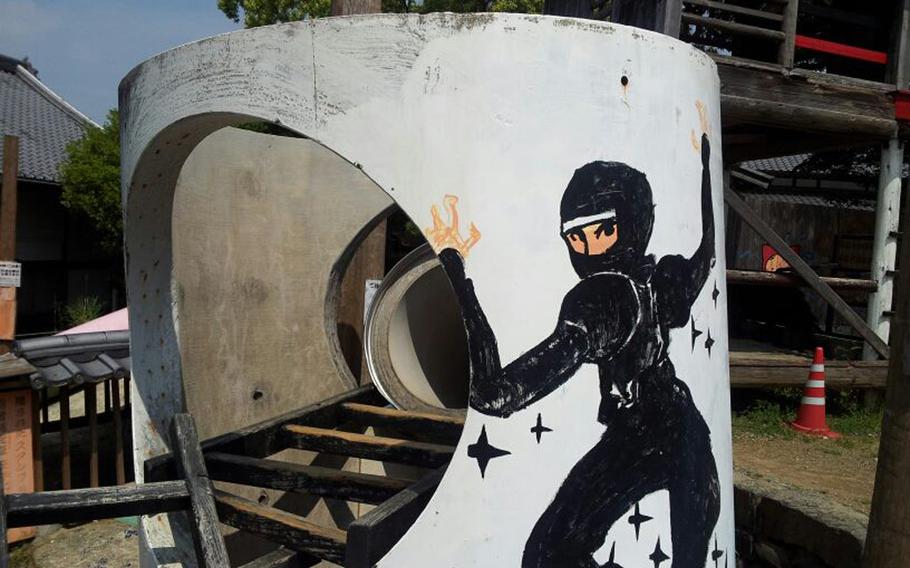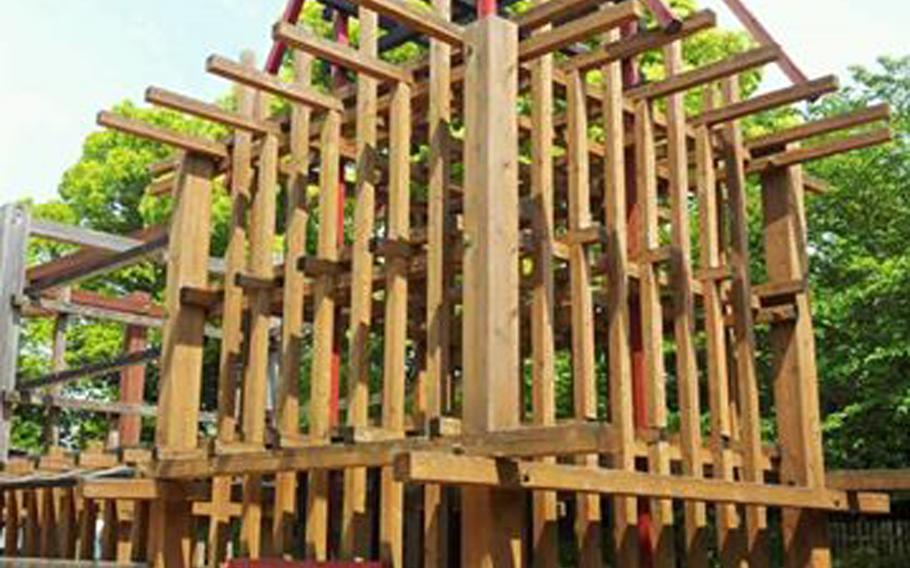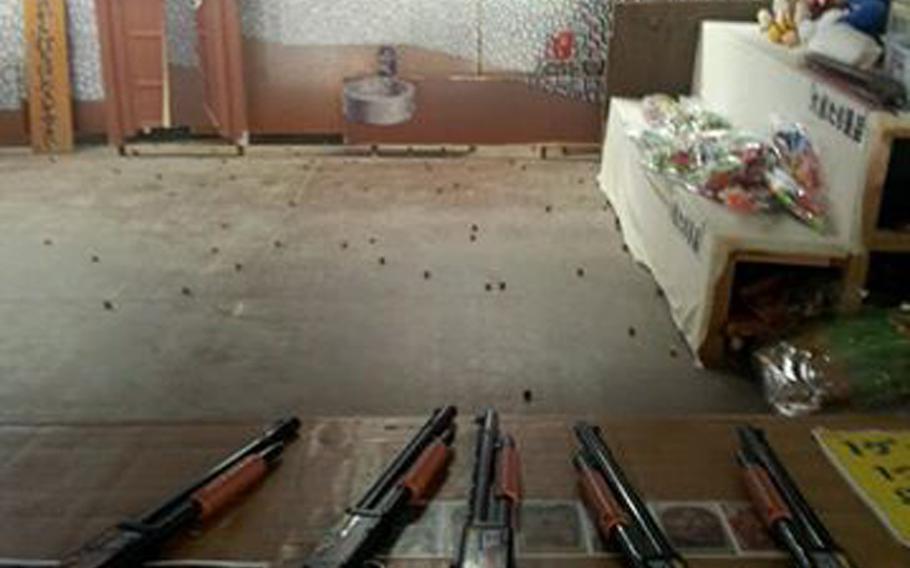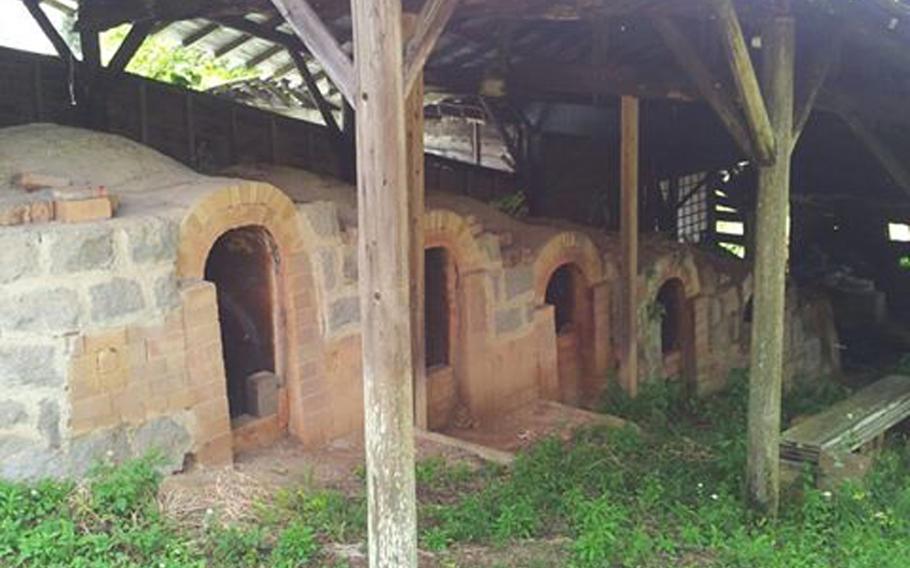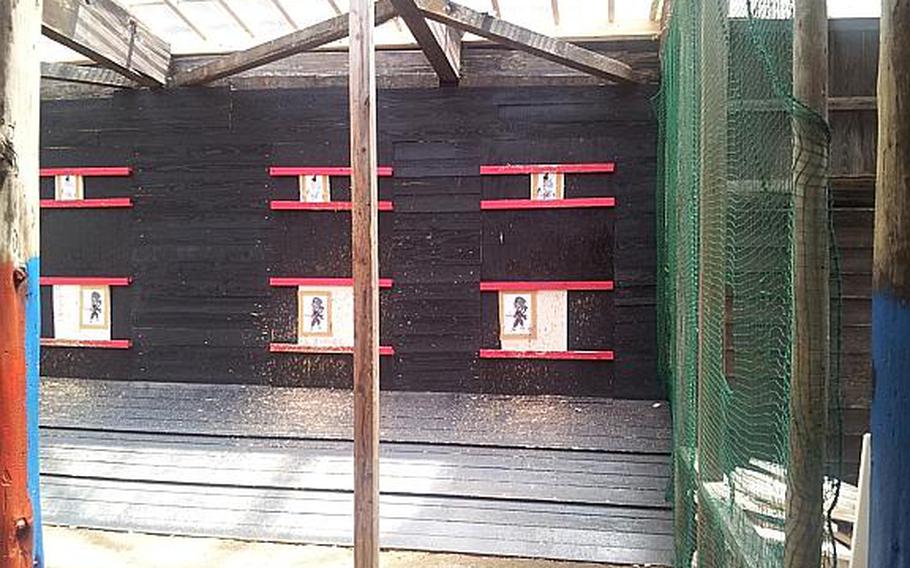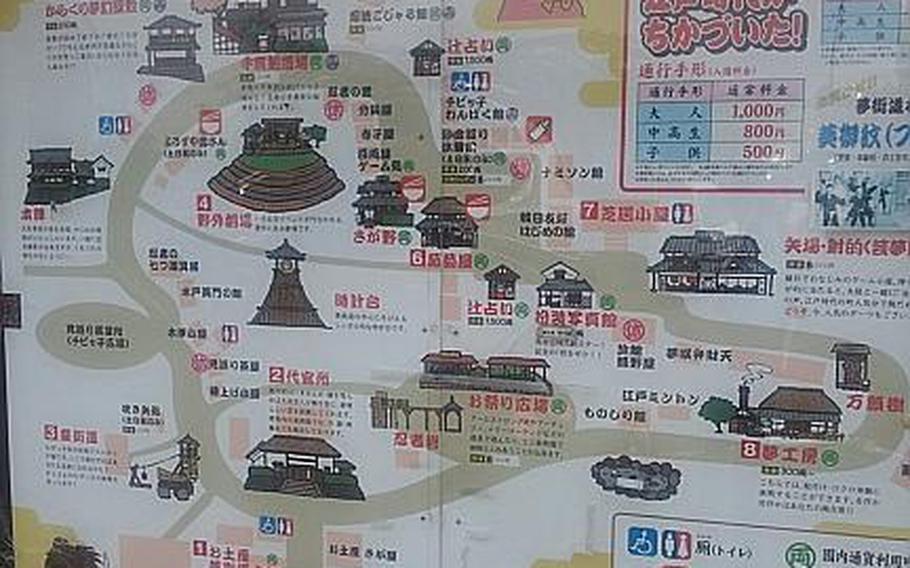 Hizen Yume Kaido, also known as Ninja Village, is nirvana for a kid — or any adult who is still a kid at heart.
The ninja-themed park, located about 45 minutes east of Sasebo Naval Base by car in Ureshino, is a marvel where visitors can toss throwing stars, shoot wooden arrows and get lost in tunnels and maze houses, all under the watchful eye of a handful of stealthy assassins who roam the park.
The village is one of the more interesting theme parks one might find. It doesn't even matter that the park is in slight disrepair after many years of use; that only adds to its charm. The park overlooks green tea fields and offers traditional Japanese architecture and quiet seclusion.
The park opened in 1990 as a Japanese garden for customers of a nearby ryokan (traditional Japanese hotel). The garden was a sprawling re-creation of an Edo-era road from Nagasaki to Kitakyushu and had various attractions for the hotel guests, from museum displays of period dress and artifacts to pottery kilns.
But the park changed hands and was eventually picked up 11 years ago by a shadowy group whose aim was to keep the traditions and spirit of the ninja alive. They left the park mostly as it was then, which can be kind of creepy but also really cool, and took over a few buildings where children can rent ninja outfits, get their fortune told and attend a ninja show where ninjas battle in a trap house (once per day on weekends at 1 p.m.).
The park's main attraction is Chibikko Ninja Academy for children, a two-hour class where children ages 4-7 dress up and learn what it takes to become a ninja. They watch ninja performances and learn how to throw shuriken (ninja throwing stars) and shoot blow darts. At the end, the children receive a ninja certificate.
The academy is held Saturdays, Sundays, on Japanese national holidays and during school holidays. It costs 3,000 yen to participate, and the price includes entrance to the park. Advance reservations via the park's website or phone are necessary.
The park also features free street performances, which are popular among adult visitors, pottery making and painting, traditional Japanese festival games and even a Japanese haunted house for kids age 4 and older.
The fee for entry varies based on what you want to do but can start as low as 1,000 yen for adults, 800 yen for junior high school students and 500 yen for children age 4 and older; pets enter for free. You can pay for individual things as you prefer — throwing ninja stars costs 300 yen per game. All-inclusive passes are also available for an additional fee.
If you are lucky, you might bump into an apple-slicing ninja named Tsurugi Genzo. Genzo is the leader of the park's ninjas. In July 2012, during his fifth attempt, he sliced through 28 apples in a minute, having to toss them in the air himself, take his samurai sword out of its sheath while it was in the air, cut the apple in two, and sheath his sword before picking up another. He holds the Guinness World Record for the feat.
The ninjas were kind and very welcoming. Throwing the ninja stars was the highlight for me. I even purchased a few to practice on my own. The park's only drawback is that some of it is in disrepair. But that made it special. It isn't so much a ninja park, but a park with ninjas in it.
In July, the park is adding horses and will offer riding lessons. Visitors can also feed the animals.
Who needs to patch an outer wall or replace a fraying carpet when throwing stars and horses await?
To see Genzo take the world record, visit tinyurl.com/qg69pkq.
burke.matt@stripes.com
Stars and Stripes reporter Hana Kusumoto contributed to this report.
Directions From Sasebo, take the Nishi Kyushu expressway toward Nagasaki expressway. At Takeo Junction, go right towards Ureshino and Nagasaki city. Get off at the Ureshino Interchange exit. Then turn left onto Route 1. Turn right at Miyuki Koen (park) intersection and follow Route 1 for about 300 meters, then you should see Ninja Village.
Times 9 a.m. to 5 p.m. daily
Costs The entrance fee for Ninja Village varies depending on the course. The Ashigaru course, which just includes the entrance fee, is 1,000 yen for adults, 800 yen for junior high and high school students and 500 yen for children four years of age and older (pets can enter for free).
The Tonosama course, which includes the entrance fee and a free pass that can be used for the majority of attractions, costs 2,500 yen for adults, 2,200 yen for junior high and high school students and 1,800 yen for children four years of age and older. Ninja costumes that visitors can rent in the park are free on weekdays (excluding holidays and Japanese Golden Week) with this course.
Visitors have many other options for activities, shows, costume rentals and games. Prices vary.
There are also various mazes that visitors can experience for free.
Food A small store on site sells beverages and snacks.
Information Web: www.hizenyumekaidou.info (in Japanese)
Email: info@hizenyumekaidou.info
---
---
---
---