Japan: Mount Nokogiri has lots to see and climb
by
okubog@pstripes.osd.mil Grant Okubo
November 16, 2011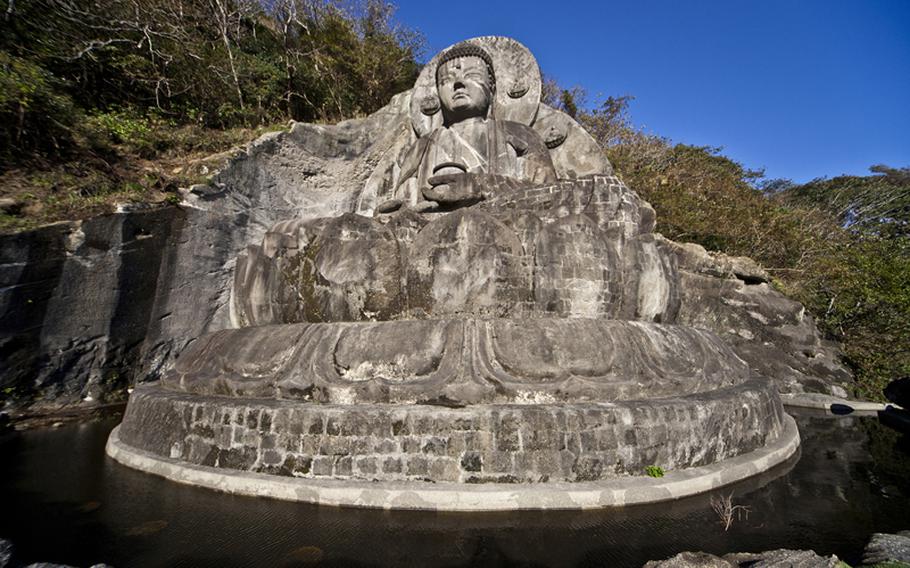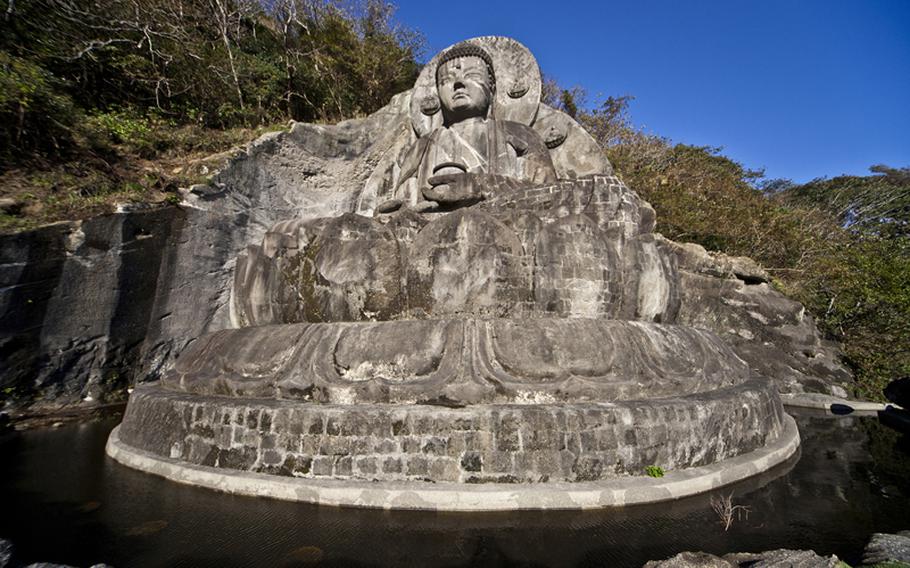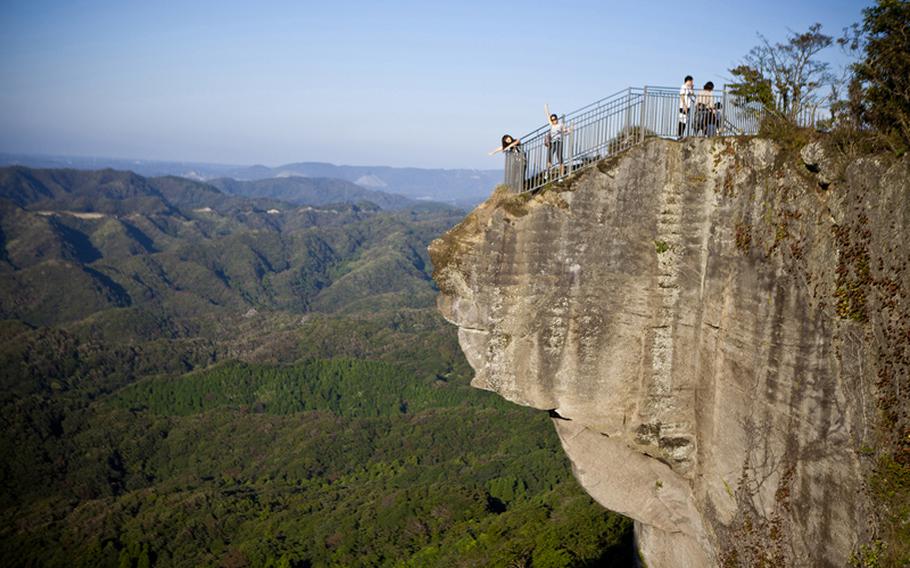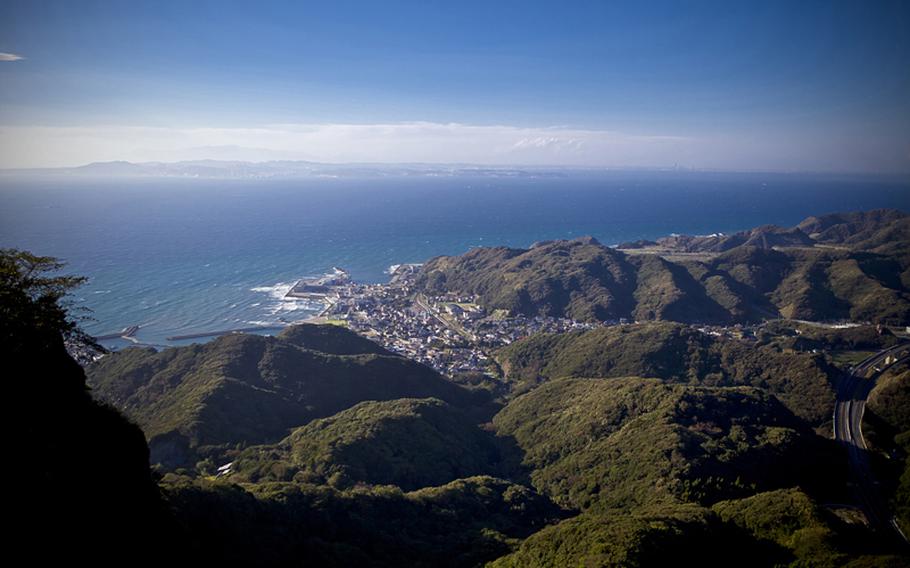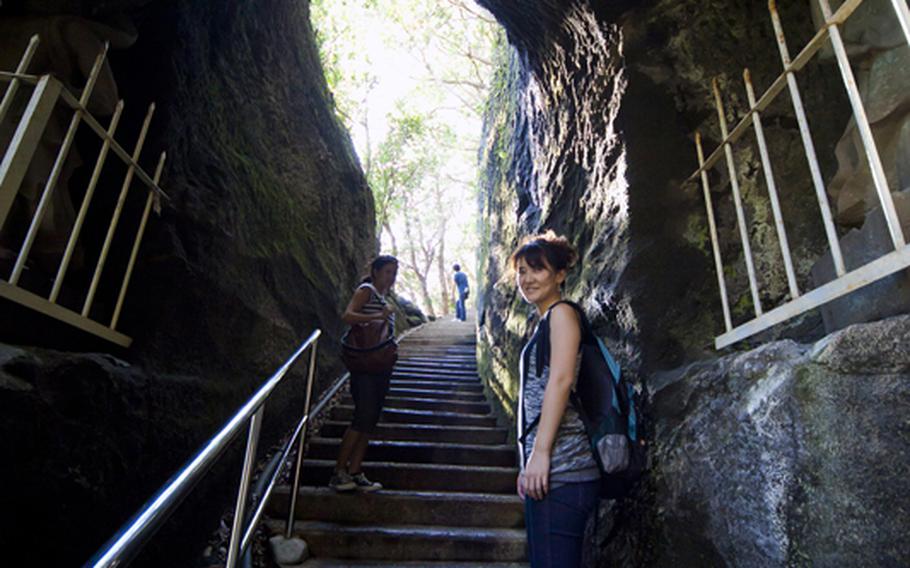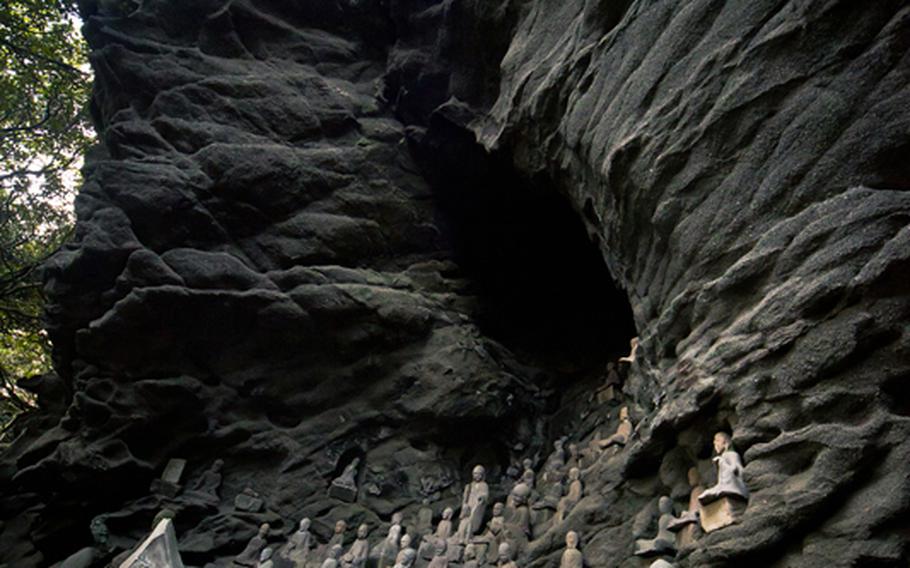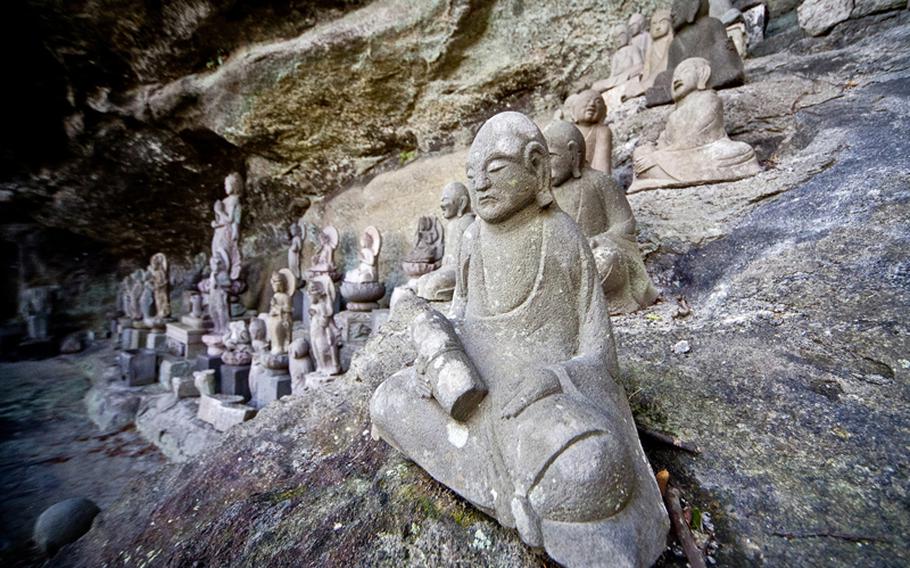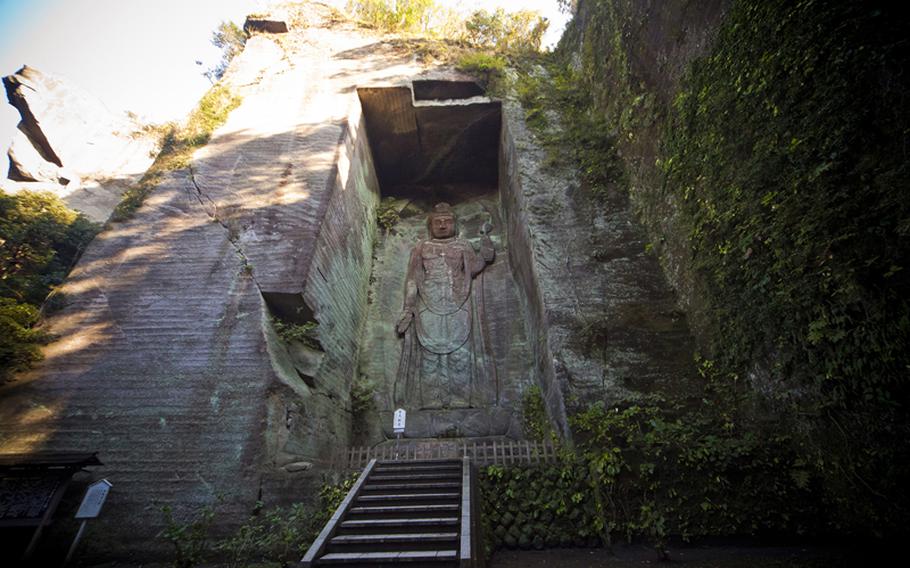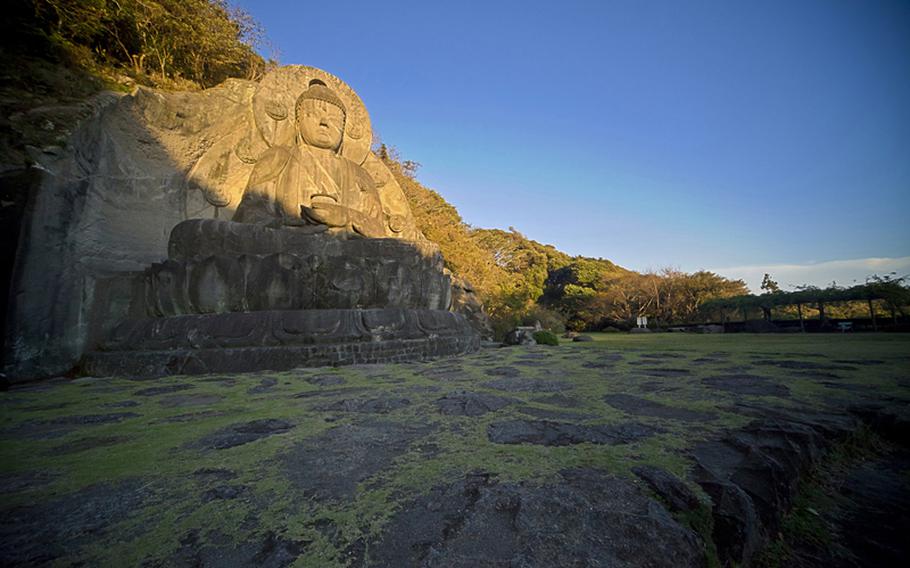 It never ceases to amaze how many wonderful sights there are to see in Japan.
On a recent day trip to Mount Nokogiri — sawtooth mountain — in Chiba prefecture in Japan with friends, I saw yet another spectacular and magical travel destination. This one was filled with great views and had a really enormous Buddha.
This modest-sized mountain that runs along the southern end of the Boso Peninsula rises about 1,080 feet above sea level and is home to a Buddhist temple built in the year 725.
The massive Buddha statue, Nihon-ji Daibatsu, is more than 100 feet tall and greets visitors at the foot of the mountain. The statue, built in 1783, is much larger than the famous Great Buddha of Kamakura, Daibutsu, which is about 40 feet in height.
After a taking snapshots, we proceeded up the mountain. If trekking isn't your thing, there is a ropeway, which costs 600 yen, to get you to the top. We decided to get the complete experience and take on Mount Nokogiri's 2,639 steps.
Going up the mountain is definitely a workout. As you go up the steps of Mount Nokogiri, you'll see 1,500 miniature statues of the disciples of Buddha along the path.
Our trek up the Stairmaster from hell eventually paid off when we found ourselves at the top. What a spectacular view! From the summit, I took in a view of Tokyo Bay, the surrounding mountains along the Boso Peninsula and the always prominent silhouette of Mount Fuji in the distance.
One of the best vantage points at the summit is from Jigoku-nozoki — a peep at hell. The view from the rock platform jutting from the cliff certainly didn't invoke any sense of hell. It was very safe, with guard railings to prevent anyone from falling off the cliff. It's also a great place to take photos.
Just below the Jigoku-nozoki is the Hyaku Shaku Kannon, a statue of Buddha dedicated to Japanese soldiers killed in World War II. Built in 1966 and measuring 30.3 meters, the Hyakusatsu Kannon is carved into the side of the cliff.
okubog@pstripes.osd.mil
---
---
---