It's all about the experience at the Hakone Open-Air Museum
---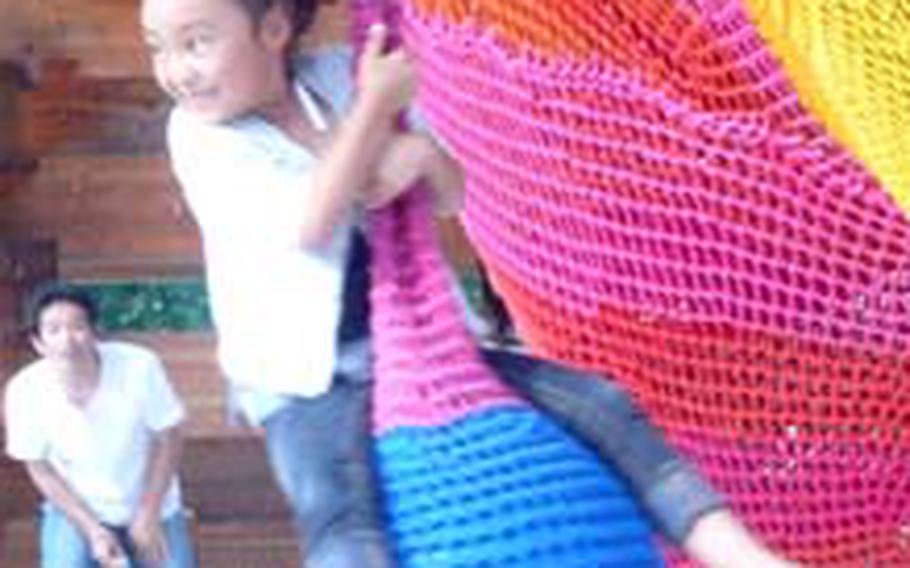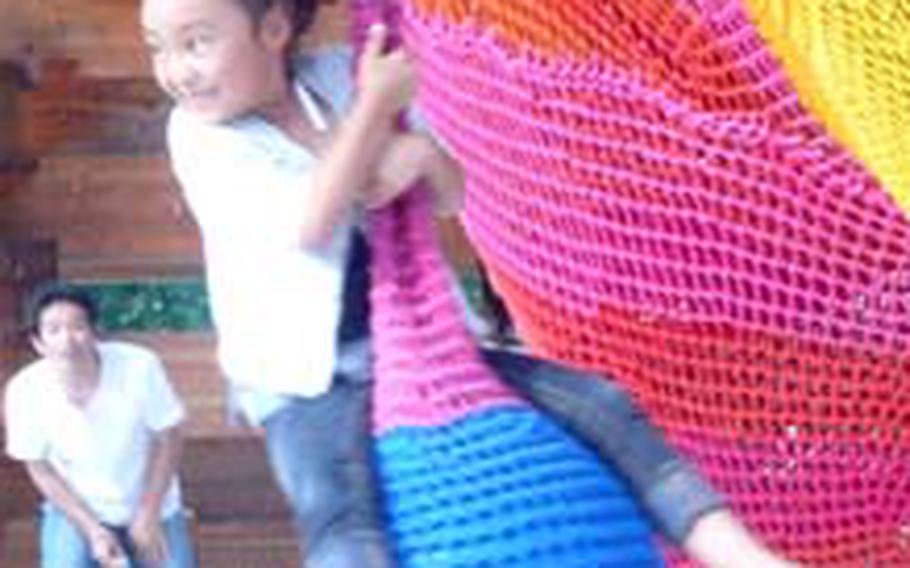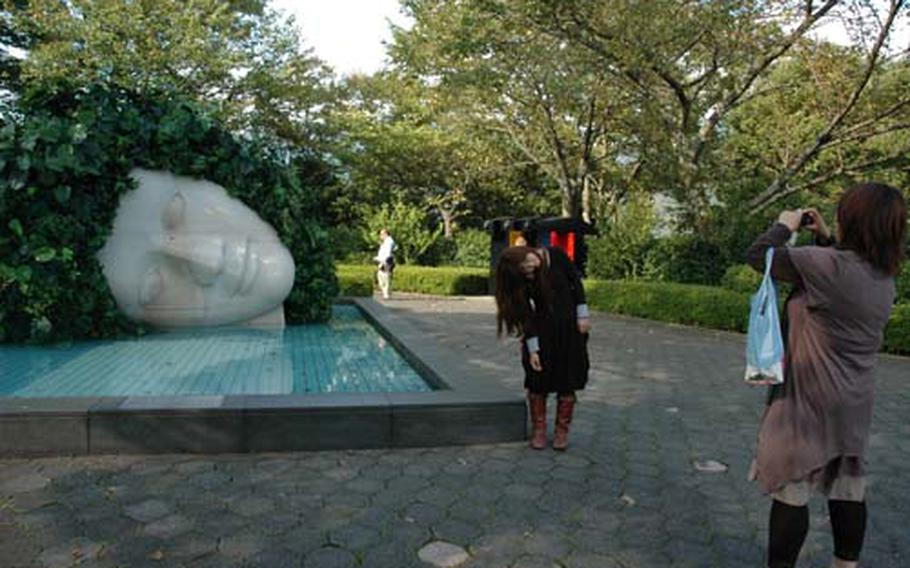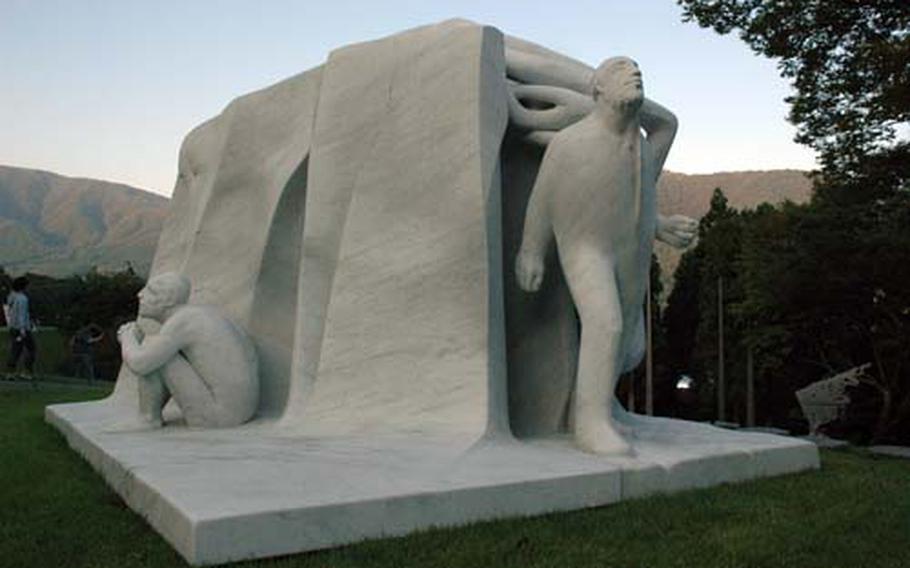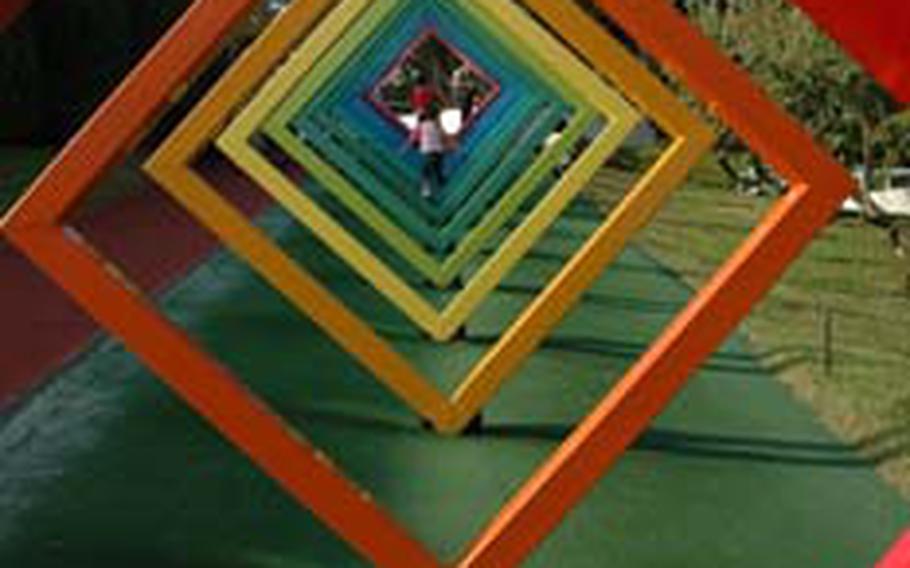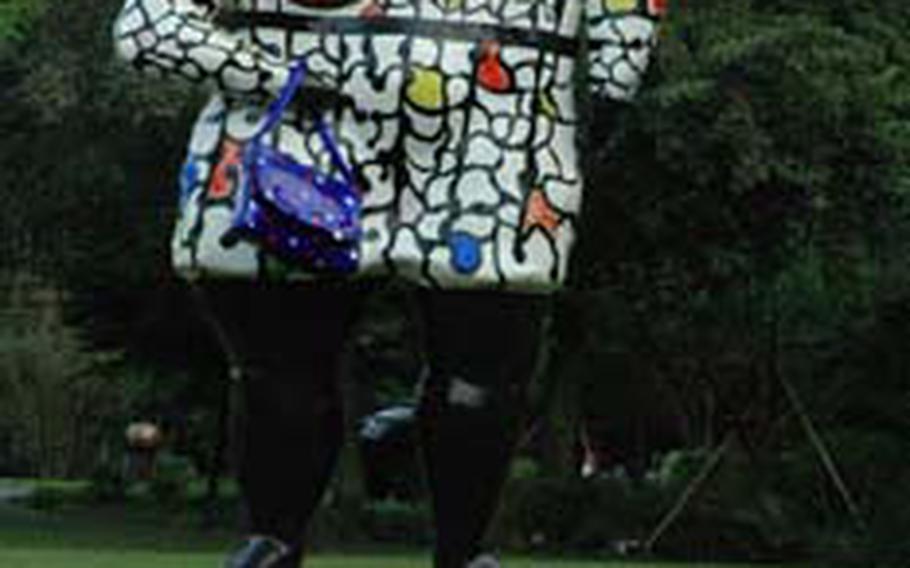 In the midst of the mountains in Hakone, it's pretty easy to stumble into Pablo Picasso.
And perhaps just as impressive as finding Picasso in the woods is the way the Hakone Open-Air Museum invites all ages to touch, run through, jump on, sit upon and enjoy a collection of statues, sculptures and playgrounds across 17 acres in the mountains about 90 minutes southwest of Tokyo.
The welcoming patio boasts fried eggs as benches. Art pieces include slides (for adults and kids) and a climbing tower made of mesh (sadly, just for kids). Children can get lost inside an underground maze while parents watch from above. A tower of stained-glass windows provides rest while taking your breath away.
The outdoor collection includes works from the 20th and early 21st centuries from around the world, such as "Two Rabbits Boxing" by Barry Flanagan; a constantly crying woman, "La Pleureuse" by Claude and Francois-Xavier Lalanne; and a pathway lined with upturned squares, "Cosmic Color Space" by Shigeo Matsubara.
The museum also has more than 300 paintings, prints and sculptures by Picasso, which the museum bought from his daughter Maya. The display includes photographs of Picasso by David Douglas Duncan.
Entrance fees are 1,600 yen for adults; 1,100 yen for seniors, college and high school students; and 800 yen for elementary and middle school students. Children ages 5 and younger get in free.
To get there, take the Odakyu train from Tokyo to the Hakone Yumoto station. From there, take a more scenic route along the Hakone Tozan Railway to Chokoku-no-Mori station. The museum is about a two-minute walk from there. It takes about two hours from Tokyo to get to the museum.
For more information, go to www.hakone-oam.or.jp/english/index.html.
---
---
---
---