Istanbul Kebap Haus becomes a fast favorite in Kaiserslautern
---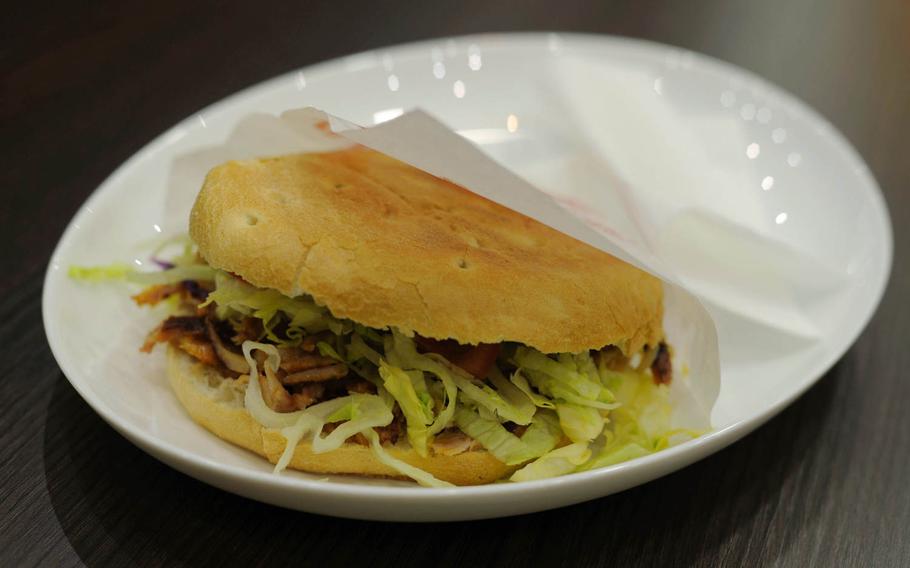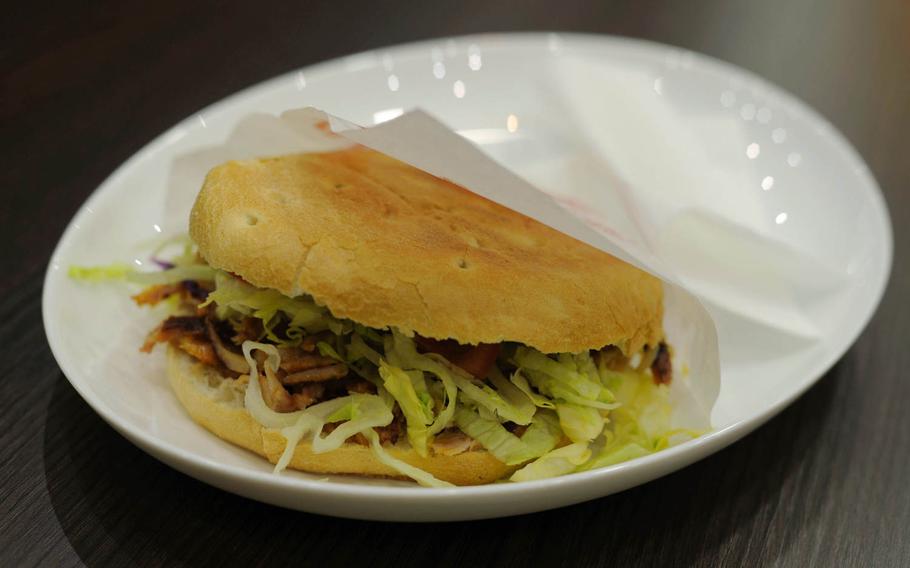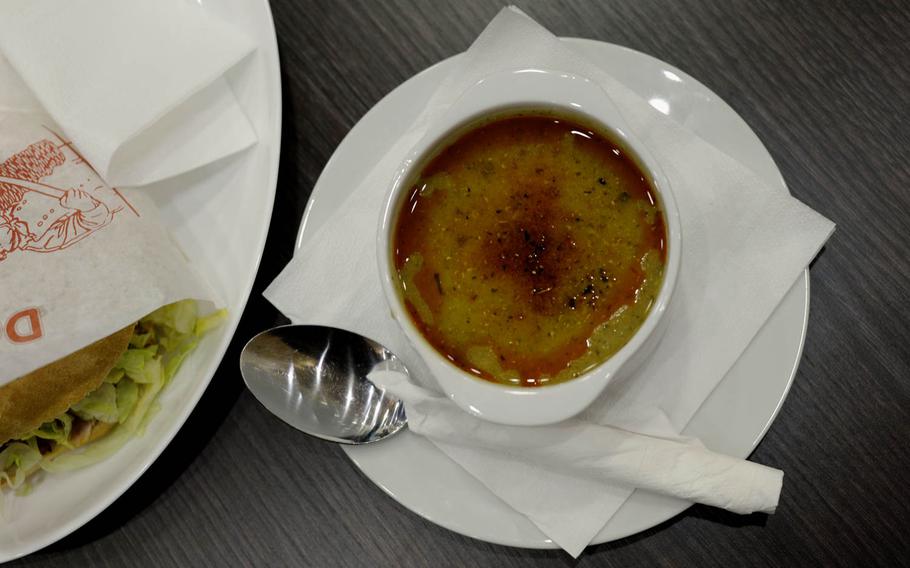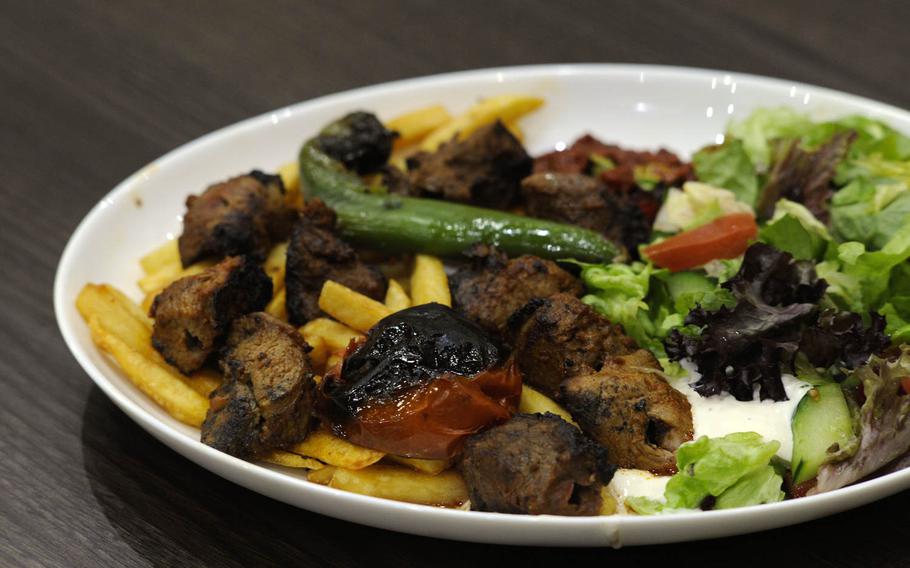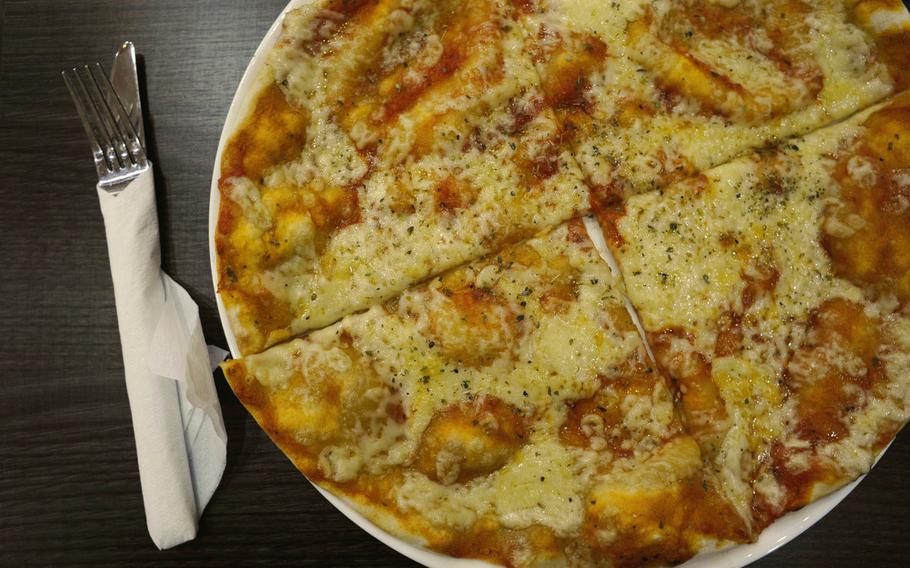 Visions of chicken sac tava filled my head when the first signs went up several months ago announcing the opening of a new Turkish restaurant in Kaiserslautern's pedestrian zone.
I dreamed of a full-service purveyor of Anatolian cuisine, a restaurant that would celebrate Turkish food in all its non-döner variety.
Alas, Istanbul Kebap Haus didn't fulfill my lofty fantasy. But it wouldn't be fair to condemn it for what it isn't. In fact, what the restaurant does, it does pretty well, even if chicken sac tava — a stir-fried dish prepared with tomatoes, onions and paprika — isn't on the menu.
Like many Turkish restaurants that cater to a German clientele, Istanbul tries to be all things to all people. Along with the usual döner kebab and grilled meats, it serves burgers, chicken wings, pizza, salads, fish and much, much more.
Such variety — in so many genres — is usually a recipe for mediocrity. But Istanbul has been packed with families and students since the moment it opened, drawing equal numbers of patrons throughout the day. When I got over my disappointment and gave it a try, I understood why.
The dining area is clean and comfortable, which puts it a notch or two above the typical fast-food joint. From the front counter, where you place your order, you can see the cooks preparing dishes in an immaculate kitchen. A waiter delivers orders to your table.
On my first outing, I decided to gauge how Istanbul stacked up against the imbisses with which it competes for Kaiserslautern's late-night drinkers. Döner kebab is this crowd's go-to munchie.
Istanbul's döner was good, though short of the standard set by Öz Firat on Bismarkstrasse, my K-Town favorite. It contained a generous amount of lean chicken, whereas those served by some of the nearby kebab stands could pass for vegetarian.
What really impressed me was the red lentil soup. It turned my ordinary döner into a full-blown meal. Delicately flavored, it was topped with drops of olive oil, which gave it an irresistible, fiery glow.
The lamb kebab I tried on a subsequent visit was also outstanding. The chunks of lamb, surrounded by greens and a grilled tomato, were delicious — tender and flavorful, with not a hint of gaminess. The accompanying french fries were fresh and crispy.
I rounded out my taste test by sampling the pizza, which Istanbul touts as being fired in a stone oven. My stripped-down margherita was big enough for two and a bargain at 4.90 euros. It was admirably crunchy, if light on the tomato sauce and a bit too heavy on the cheese. Still, it was nearly in the same league as the highly touted pies at Milano — and it arrived without a wait.
I remain hopeful that the next Turkish restaurant in Kaiserslautern will serve my beloved chicken sac tava. Until then, I'll have to make do with the Istanbul Kebap Haus. Fortunately, it won't be too big a sacrifice.
yurkovsky.andrew@stripes.com
Istanbul Kebap Haus
Location: Markstrasse 1, 67655 Kaiserslautern
Hours: 10 a.m. to midnight Monday-Thursday; 10 a.m. to 5 a.m. Friday and Saturday; 10 a.m. to midnight Sunday.
Menu: In English and German
Dress: Casual
Costs: Soups, 3.50 euros; salads, 3.90-6.90 euros; kebabs, 7.90-13.90 euros; döner sandwiches (beef or chicken), 2.50 euros (small), 3.90 euros (large); pizza, 4.90-6.90 euros
Information: +(49) (0) 631-7500-1560; facebook.de/istanbul-kebap-haus-kaiserslautern
---
---
---
---