'Incredibles 2'
by
Addison O'Shea
April 25, 2018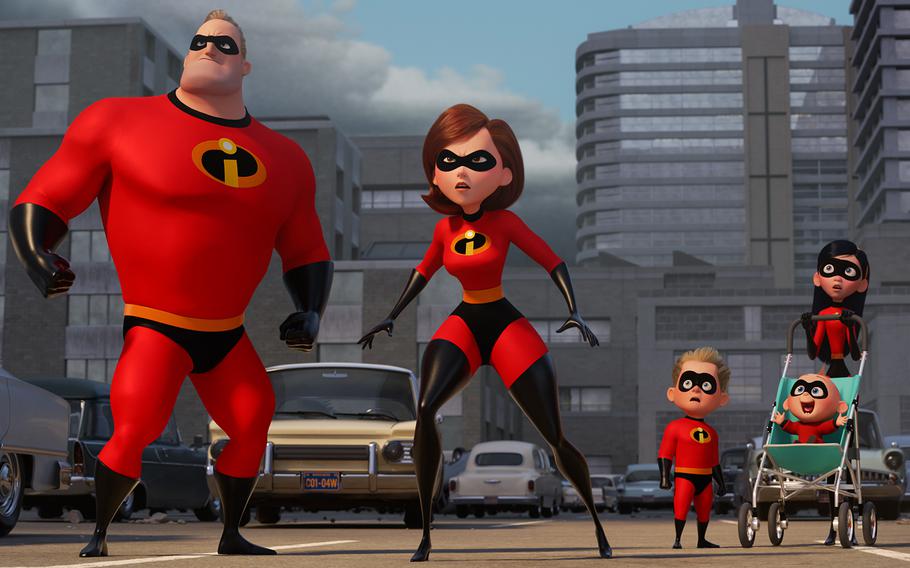 Let me preface this by saying if you haven't seen the "Incredibles" (the first movie), do it. Do it now and thank me later.
The first movie was an instant family favorite, one I'm proud to say my family still owns on DVD (an ancient form of movie watching; you can Google it). So, when the trailer for the second movie surfaced, I WAS ALL ABOUT IT. "Incredibles 2" picks up where the first film left off with all-new evil villains and a now-toddler Jack Jack, who is developing superpowers left and right.
Throw in my all-time favorite character, Edna Mode (voiced by Director Brad Bird), and the reversal of classic gender norms with Mr. Incredible (Craig T. Nelson) staying home with Jack Jack while Elastigirl (Holly Hunter) saves the world, and I am here for it.
You can guarantee that when the movie hits theaters June 15, I will be elbowing small children out of the way. I'm kidding. Sort of.
– Addison O'Shea, content designer, publishing and media design