In Germany, Five Guys burgers and fries taste as good as they do in the States
by
Dan Stoutamire
January 29, 2018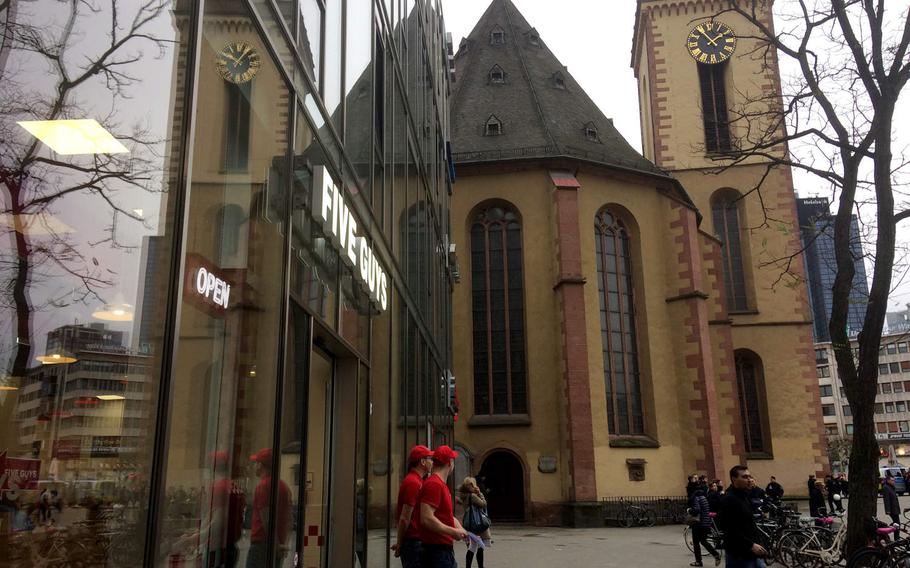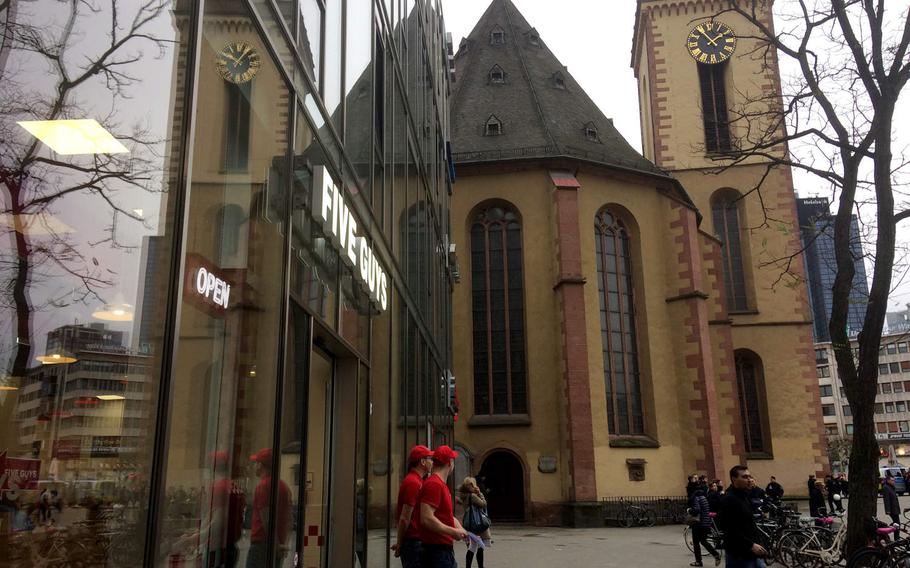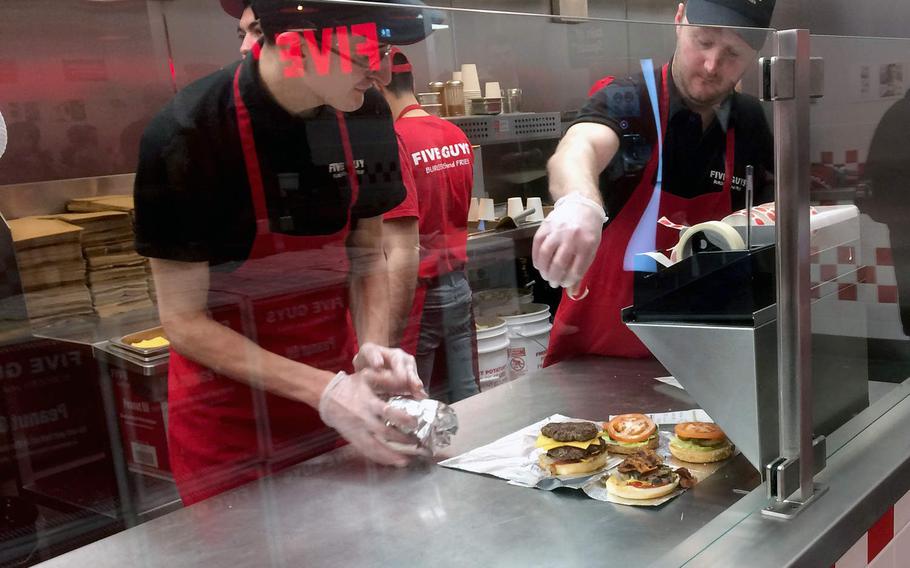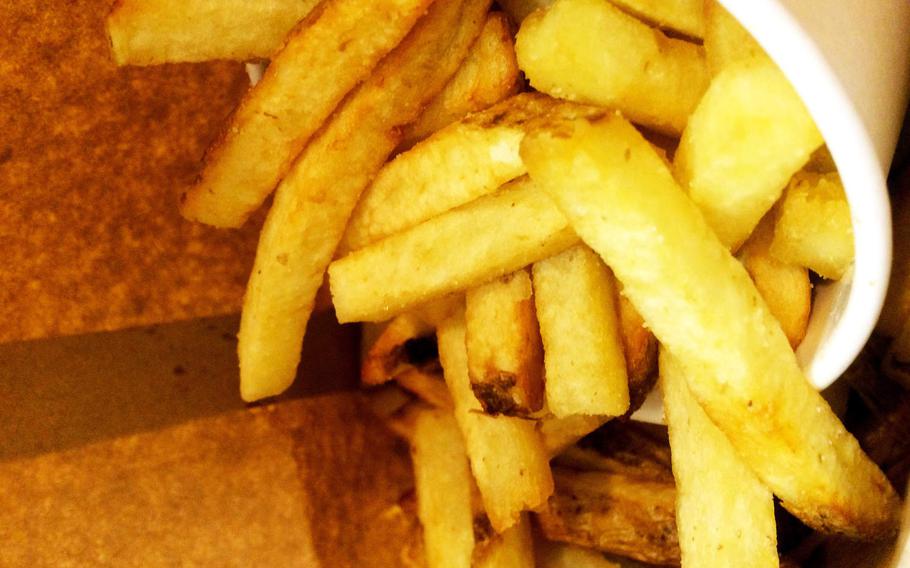 For more than a month and a half, Germans have been treated to one of the fastest-growing and most popular American burger chains: Five Guys. A location in Frankfurt's Zeil shopping district opened in early December, drawing lines that snaked around the block.
After a recent lunch there, I can happily say that despite the distance from the chain's first location in Arlington, Va., the burgers and fries are just as good as those found in the States.
Situated in the heart of Frankfurt's large pedestrian zone — just outside the busy Hauptwache subway stop — this Five Guys is Germany's first. A second location has since been added in Essen.
Though the food is much more expensive than that found at the usual fast-food chains — a burger, regular fries and medium soft drink set me back about 14 euros ($17.40) — the prices compare favorably to sit-down restaurants, and the portions, especially the fries, are very generous.
The setup of the Frankfurt restaurant is unmistakably modern, and the service is fast. My order took only about five minutes to whip up. Customers can choose from more than 100 soft drink combinations and flavors at three automated drink stations. The variety extends to the food menu. Patrons can order burgers with custom extras, choosing any or all of 15 toppings and sauces. Hot dogs, veggie sandwiches, BLTs and grilled cheese sandwiches are also available. Employees, in my experience, all spoke English well and were helpful when guiding first-timers through the ordering process.
While the burger was delicious, the best part of the meal was definitely the fries. The chain is famous for the side, and while variety is a calling card on the rest of their menu, they remain the sole side option. I ordered a regular-size fries and it defeated me. It's probably best to share that and the large size among at least two or three people.
If you find yourself in Frankfurt and feeling nostalgic for a good American-style burger and fries, Five Guys should certainly be at the top of your list.
Five Guys Location: Zeil 127, Frankfurt, Germany 60313
Hours: 11 a.m.-11 p.m. Sundays-Thursdays; 11 a.m.-12 a.m. Fridays and Saturdays
Prices: Hot dogs, sandwiches and burgers cost 4.75–9.95 euros ($5.90-$12.30); fries cost 3.25–5.75 euros; drinks cost 2.50–5.95 euros
Information: Phone: (+49) (0) 69153-41260, website: www.fiveguys.de