Il Ceppo in Vicenza offers gourmet take-out
---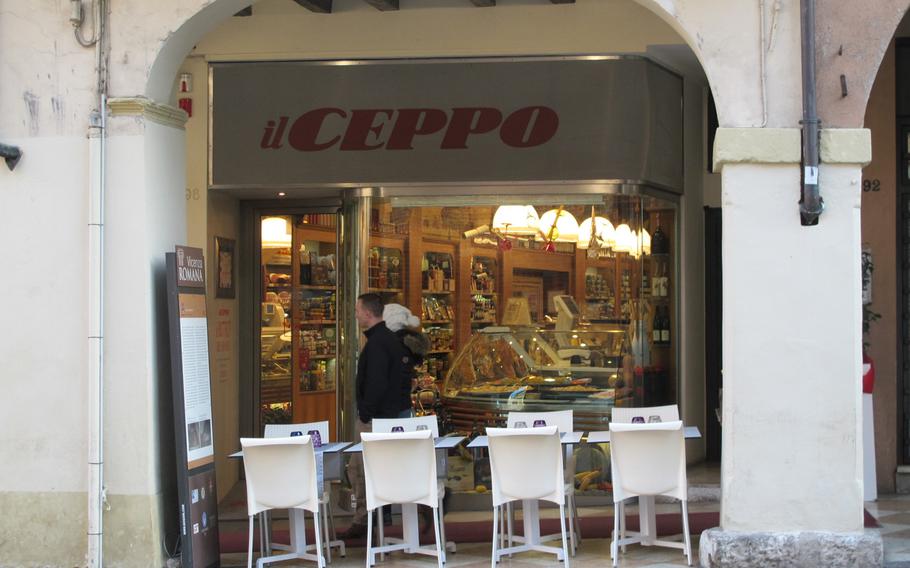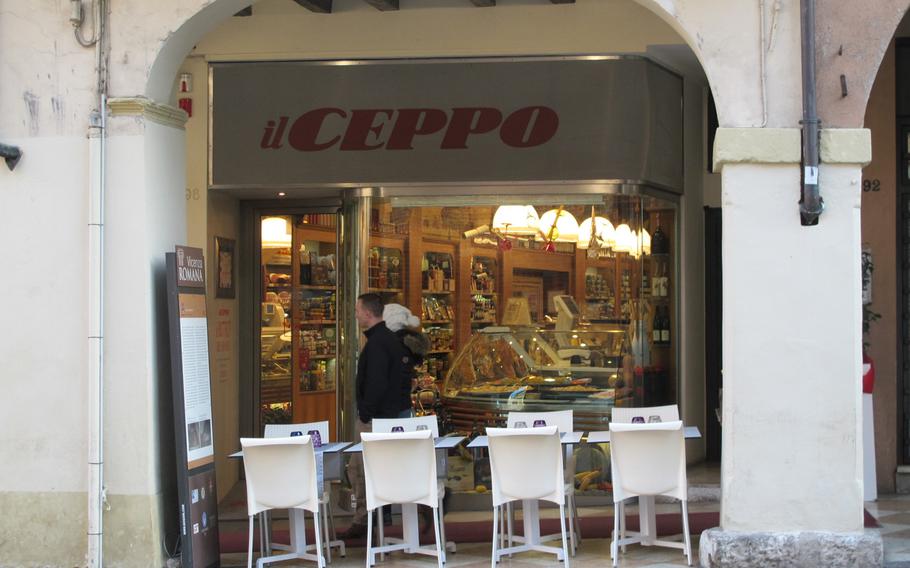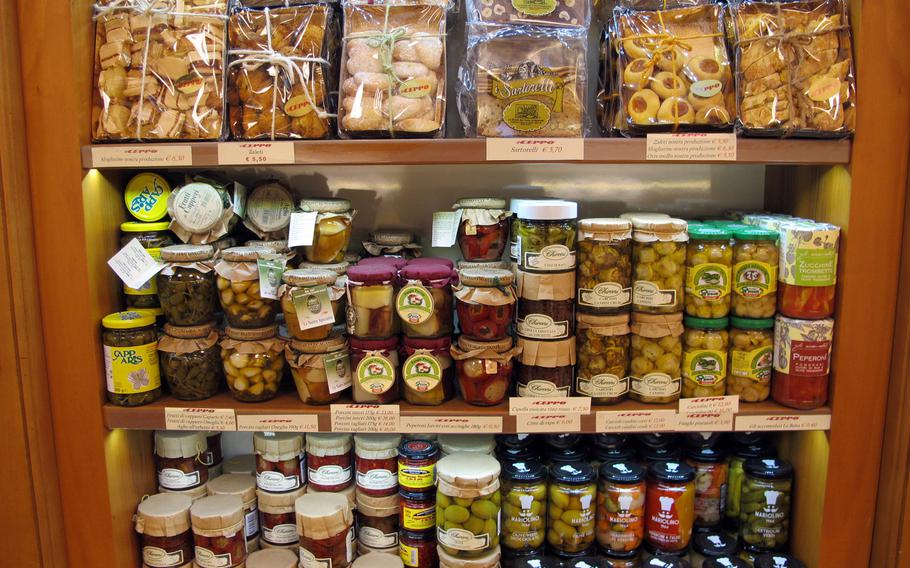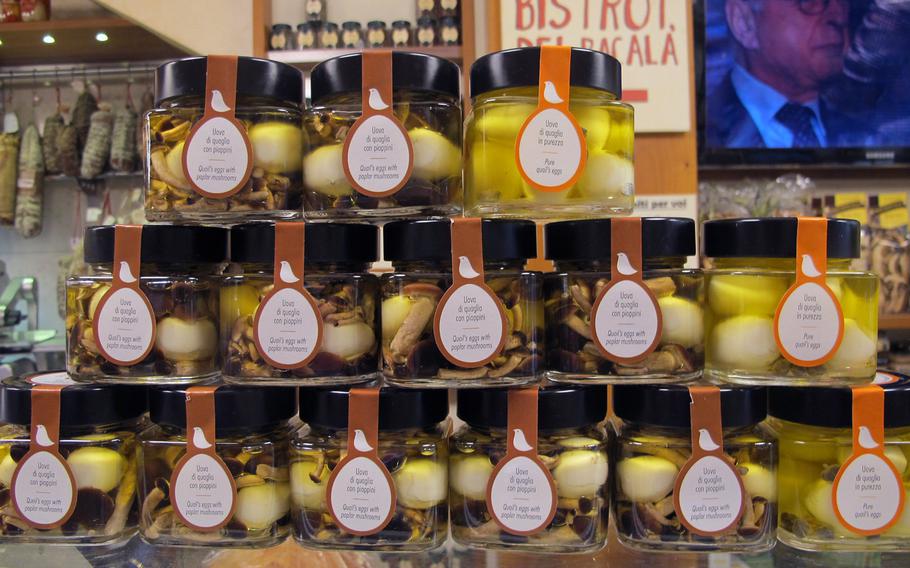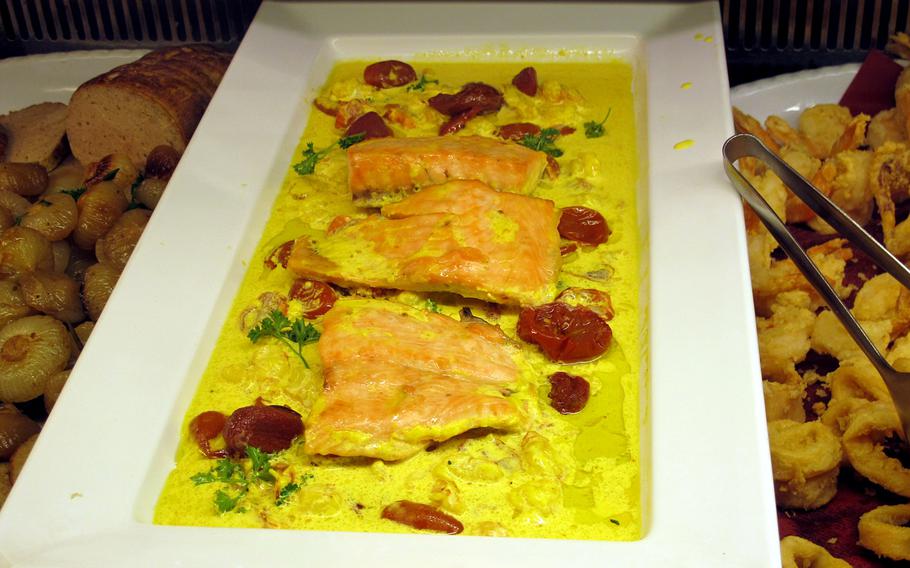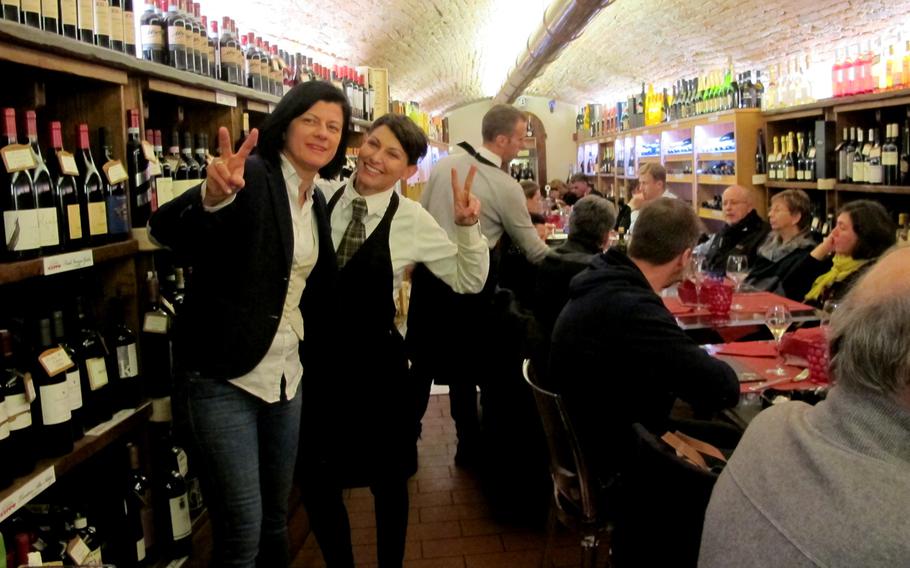 I once dined accidentally on donkey.
I was new to Vicenza, and I went to Il Ceppo, the renowned gourmet food shop, deli and bistro and gazed into the case filled with all manner of prepared dishes. A platter of meaty chunks in gravy posed possibilities: "Asino," it was, according to the card. I asked in English what asino meant and staffers struggled to translate. "Jackass," one blurted.
I laughed out loud. Surely that was a mistranslation. I decided to get some anyway. It was chewy. I've yet to give it another go.
But I've had the veal osso buco scores of times. I've had the roast chicken, the lasagna, the shrimp and zucchini salad perhaps too often. I've made a tradition on Fridays of getting grilled swordfish or monkfish, salmon in saffron sauce or the mixed fried fish, the gateway drug to all manner of fried foods.
Il Ceppo focuses on Vicenza gastronomy, and it's high-quality food, cooked on site, and consistent. The store recently celebrated its 45th anniversary. Its founder, Osvaldo Boscolo, started out in bacala, the region's celebrated salt cod, and still sells his award-winning recipe by the ton.
Various members of the Boscolo family and longtime employees keep the multifaceted operation humming from morning to evening five days a week. It doesn't close in the afternoon, which is rare in Vicenza, and it's open even on Sunday.
Take a number, and the friendly staff will supply you not only with lunch or takeout for dinner but also all manner of delicacies: cold cuts, cheeses, various types of olive oil and vinegar, cookies, wine and quail eggs, to name just a few.
Over the past summer, Il Ceppo added an outdoor dining area to its marble sidewalk on the city's high street. Inside and down a staircase is a dining room, cozy and narrow, plunk in the middle of Il Ceppo's wine cellar.
Bacala, local cold cuts and sardines comprise the starters on the a la carte menu for in-house dining. First courses include fresh pasta with duck ragu, gnocchi with porcini mushrooms and morlacco cheese, and lasagna with seasonable vegetable. Main courses are more bacala, couscous with vegetables, a selection of fresh cheeses and seasonal fruit and octopus warmed with lemon and olive oil pearls. Each dish costs 11 to 16 euros ($12-18). The restaurant offers 15 wines, by the glass from 4 to 8 euros or by the bottle for 16 to 40 euros.
But I go to Il Ceppo mostly for takeout. It seems like the height of luxury to pop some delicious, already prepared entree into the oven and to have a gourmet dish 10 minutes later in the comfort of my own home.
And it is. The osso buco is 39 euros a kilogram. Still, one large shank weighs in at 12 euros, half the usual restaurant price.
Il Ceppo
Address: Corso Andrea Palladio, 196, 36100 Vicenza VI
Hours: 8 a.m. to 7:45 p.m. Tuesdays through Saturdays, 9 a.m. to 2:30 p.m. Sundays, closed Mondays.
Prices: On the low end are potato croquettes at 15 euros (about $16) per kilogram or 1.59 euros for four; at the high end are the octopus and celery salad and herbed roast beef, both 49 euros per kilogram.
Clientele: Mostly Italians; some Germans and Americans
Menu: English is available.
Attire: Whatever
Phone: (+39) (0444) 544414
---
---
---
---