Hitting the high points in Europe
by
Sandra Jontz
October 9, 2005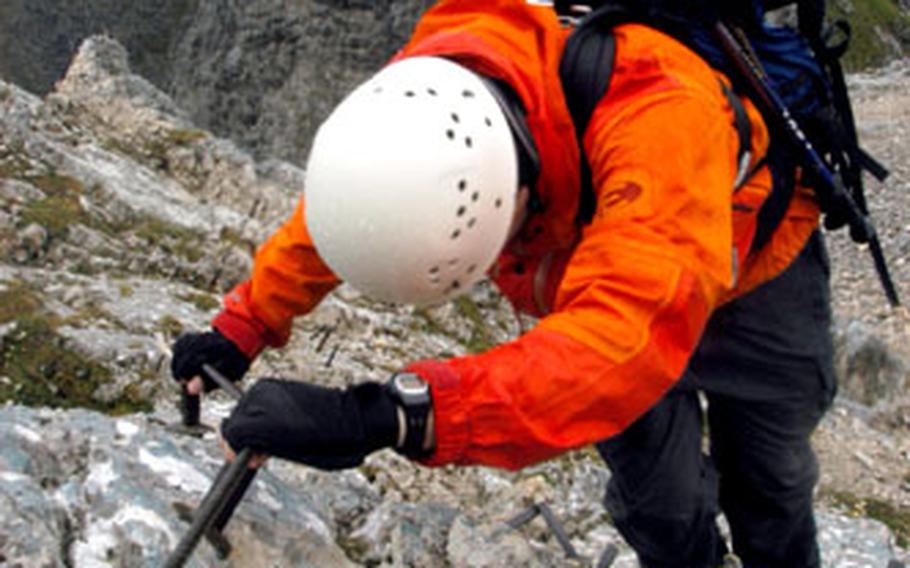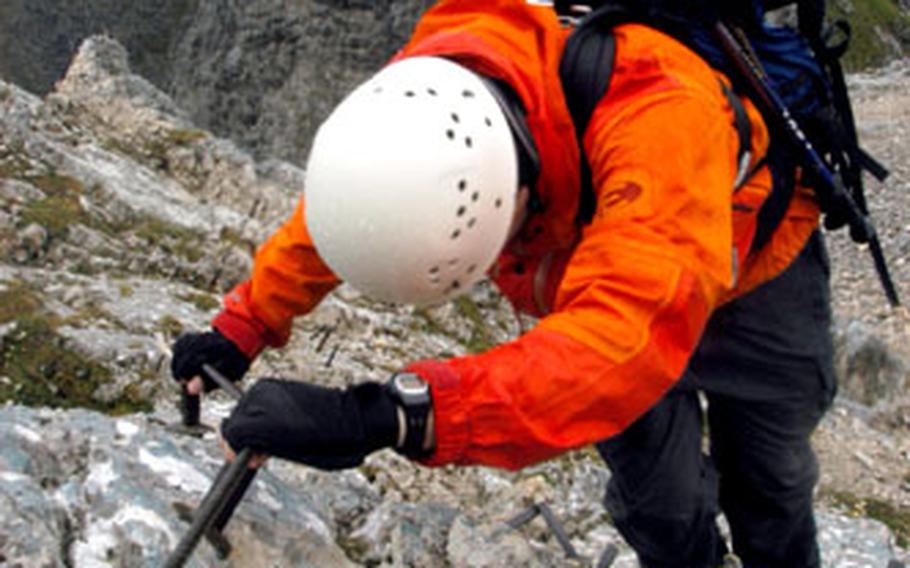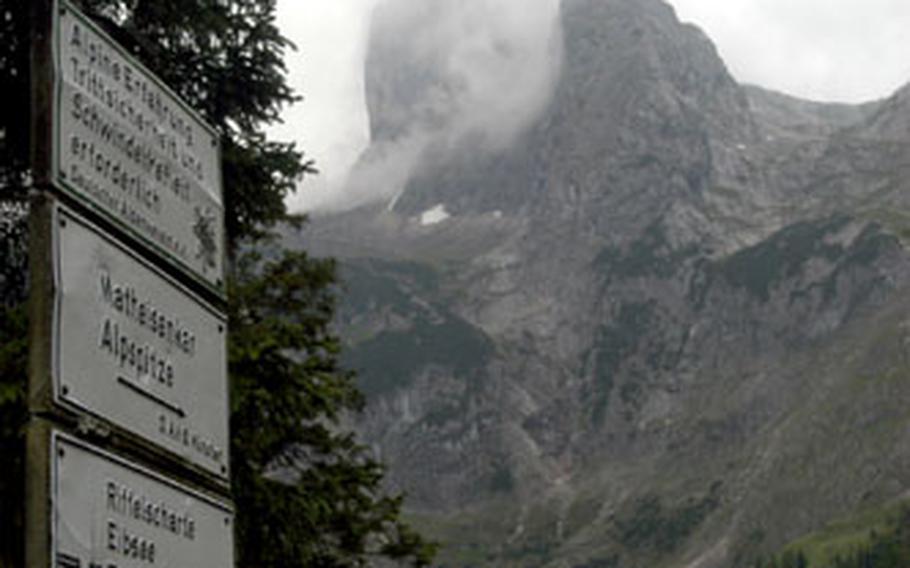 The arduous yet exhilarating sport of rock climbing is popular among U.S. personnel in Europe, who are taking advantage of some of the continent's breathtaking views from higher altitudes.
ItalyThis is especially true of southern Europe. Vicenza, Italy, offers rock-climbing enthusiasts access to "some of the most spectacular rock climbing in the world," said Joy Chalmers, marketing specialist for the base's Morale, Welfare and Recreation office.
Rock-climbing excursions offering "some good climbing" are as close as a 15- to 30-minute drive from the base, she said. A little farther, and climbers are rewarded with some of the most breathtaking and challenging climbs in Europe, she said.
The base has an indoor climbing wall, and regular climbing excursions. For information, call DSN 634-7453 or civilian (+39) 0444-71-7453.
Professional instructor Michael Dong offers monthly rock-climbing classes and excursions through the Navy Outdoor Recreation Center in Naples, Italy. On his own, he teaches lead climbing and anchoring and is licensed through the American Mountain Guides Association.
Rock climbing, that features anchors and hooks that already have been drilled or fixed into rocks by professionals, is very popular in Italy, Dong says. About 90 percent of the more than 10,000 routes — and that's a conservative number, he says — are sport-climbing routes. The remaining are "traditional," meaning they do not have preplaced anchors or hooks. For information, call (+39) 081-526-1579 or 3396.
Officials at Naval Air Station Sigonella, Sicily, opened a new $70,000 climbing wall at the Fit District on NAS 1 in June, said Sandy Baert. The center offers two-week classes on the sport in addition to several excursions throughout the year.
It is best if those interested sign up at the gym, she said. For details, call DSN 624-4483 or (+39) 095-56-443.
Rock climbing through the Aviano Air Base's Outdoor Recreation center offers climbers a spectacular trip both on mountainsides and into history. One excursion takes climbers to the Toc Mountain in Erto, northern Italy, and to the Vajont dam, which failed to hold back a landslide in 1963 and sent a surge of water over the dam that destroyed three villages, said Amy Wells of the outdoor recreation center.
Though the base does not have a climbing wall, the center has staff that provides beginner and advanced lessons, she said. Details available by calling DSN 632-8623 or 8625 or (+39) 0434-30-8623 or 8625.
SpainThere's been such a spike in interest, especially among young sailors wanting extreme sports, that the MWR office at Naval Station Rota is erecting a 28-foot climbing wall in its outdoor adventure center Outfitters Espana, MWR recreation director Bill Bray said.
The wall, expected to be up and usable this winter, also will serve as a trainer for those seeking to go out and do the real thing with a licensed guide, he said. MWR offers excursions to several spots.
Additional details are available by calling DSN 727-1144 or 727-2527, or (+34) 956-82-1144 or 956-82-2527.
GermanyWiesbaden Outdoor Recreation is among the organizations that offer lessons and trips. Wiesbaden holds its training at an indoor center in Nieder Olm and conducts trips outdoor March through October.
For details, call DSN 337-5760 or (+49) (0)611-705-5760.
Other communities in Germany and in Britain have climbing walls and seasonal trips. Check with outdoor rec and MWR offices for details.
And finally, the Armed Forces Recreation Center's Edelweiss Lodge and Resort in Garmisch conducts classes to teach climbers the ropes and then trips to use what they have learned.
It is possible to reserve the indoor rock climbing wall for parties and groups. For details on reservations, classes or trips call DSN 440-2211 or civilian (+49) (0)8821-9440.