Hauenstein: German shoe museum is a step into the past
by
Jennifer Svan
September 27, 2010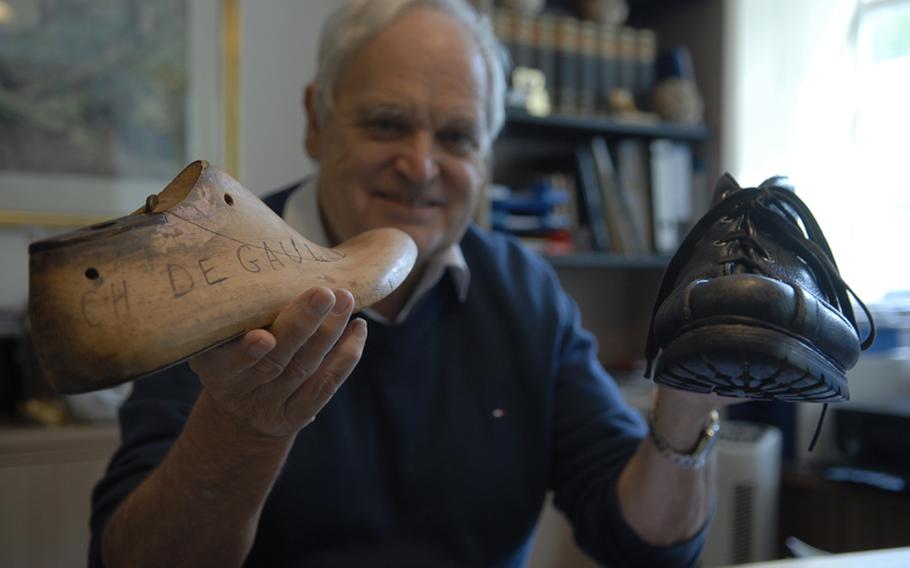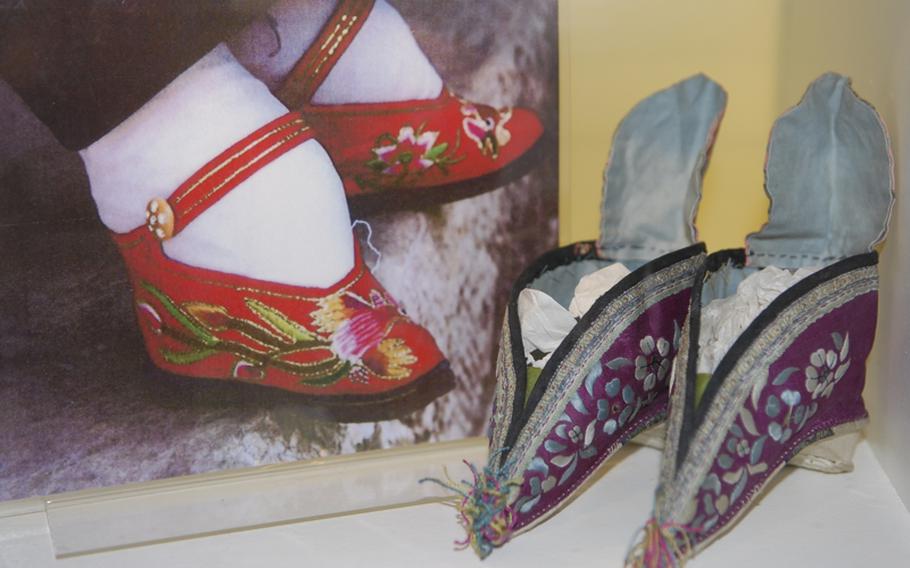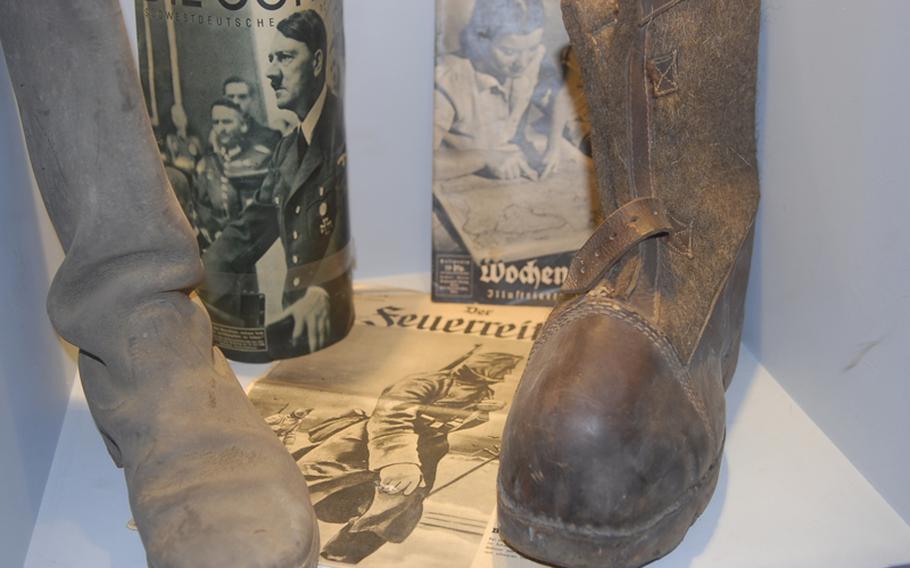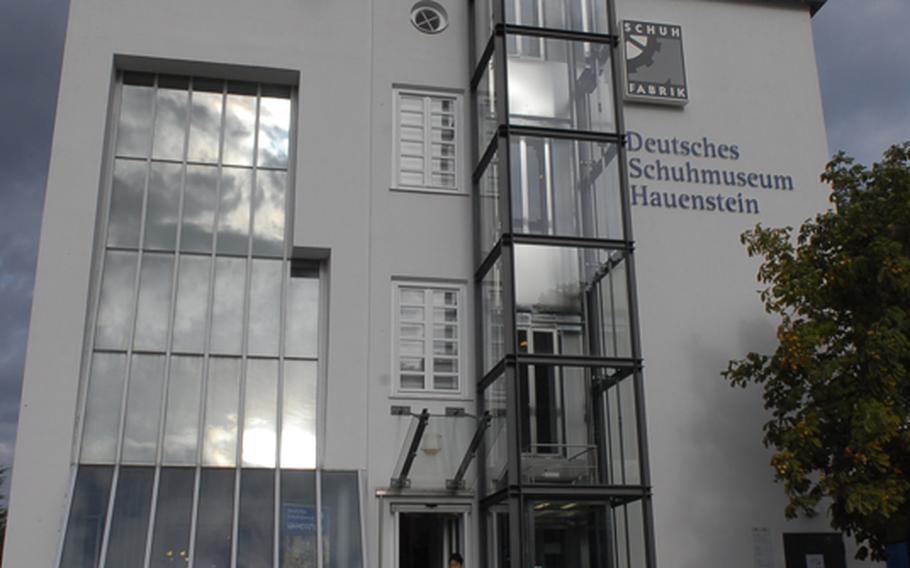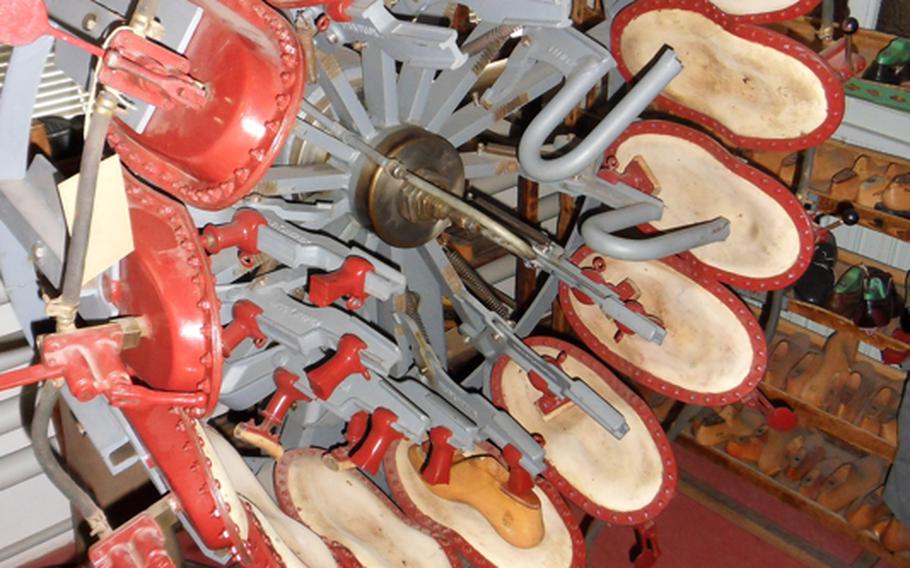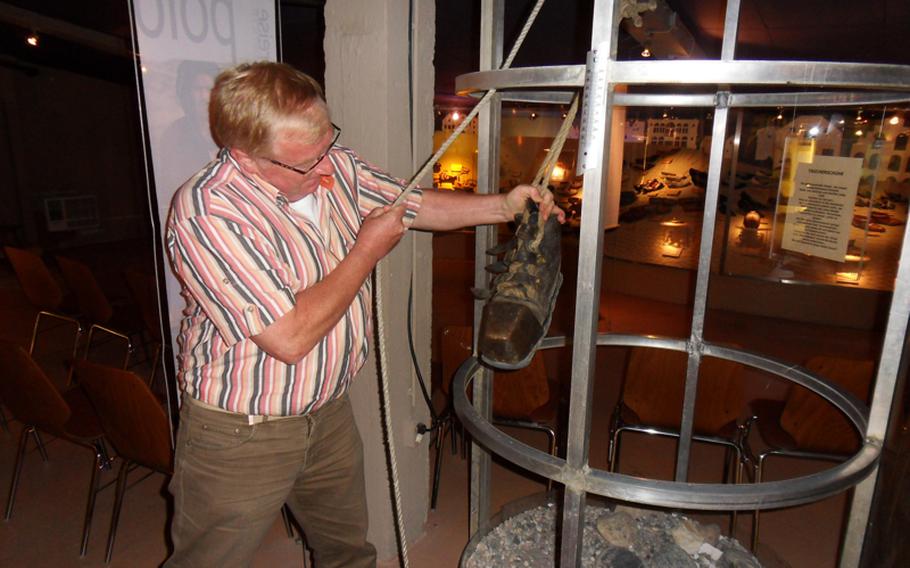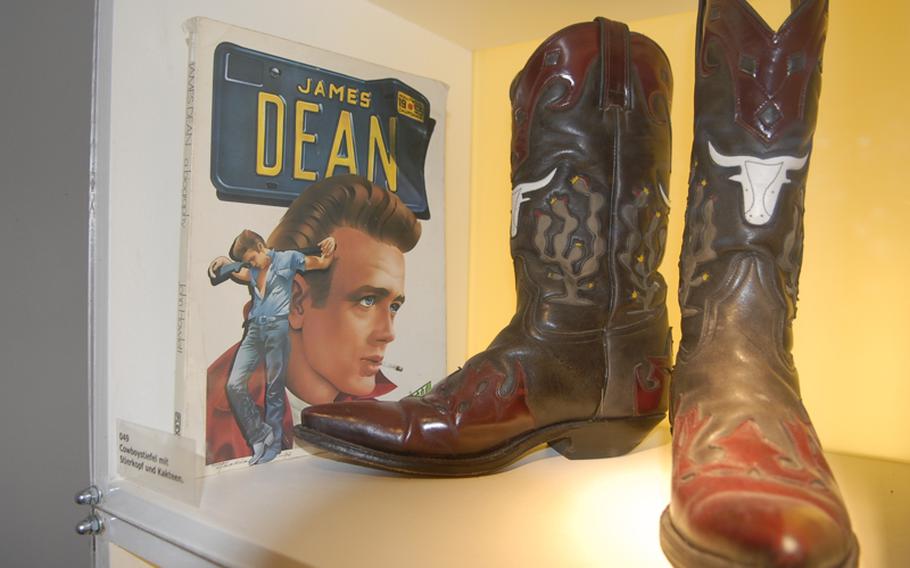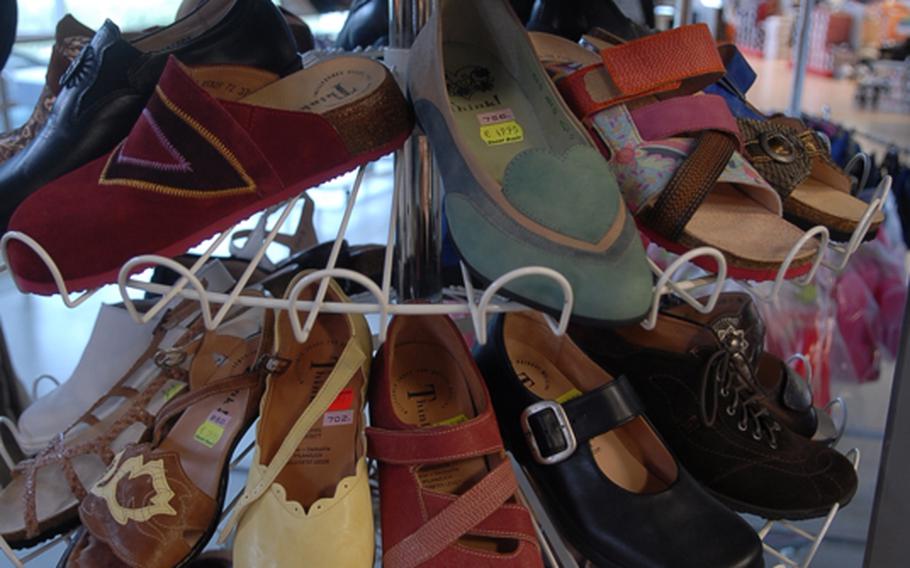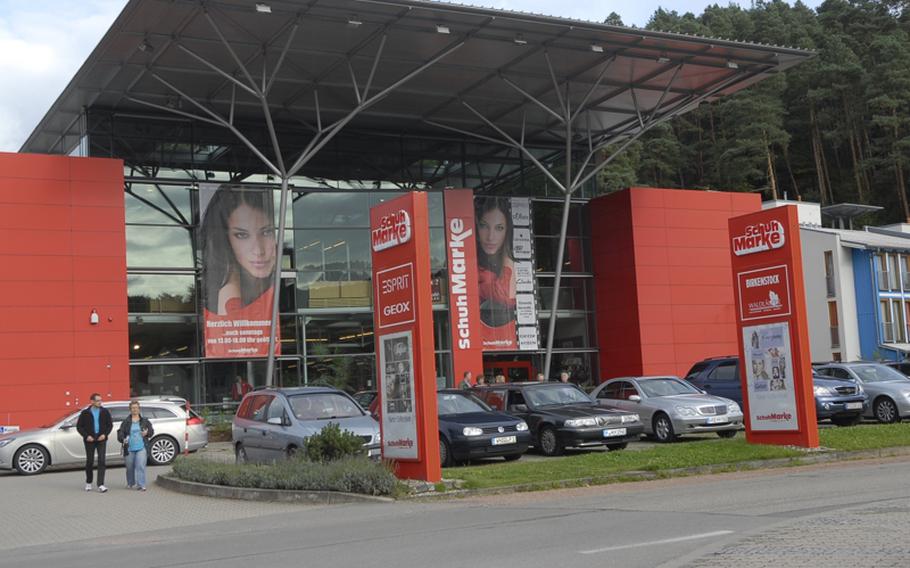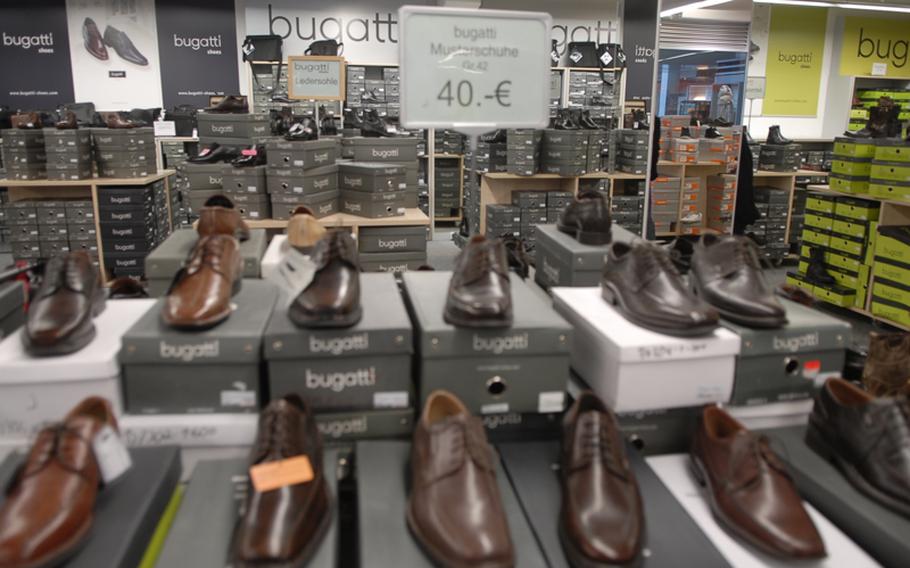 For those with a shoe fetish, the German shoe museum — or Deutsches Schuhmuseum — in Hauenstein, Germany, is a dream.
It's the perfect place to get inspired to buy, well, shoes. After gazing at the many ways people from around the world dressed up their feet over the ages, visitors can head down the road to dozens of shoe shops and outlets that put this village of 5,000 on the German shoe route.
While shoe manufacturing in the area has declined significantly since about 1965, with the rise of imported shoes to Germany, Hauenstein still has its feet firmly planted in the shoe business.
Former Hauenstein mayor Willy Schächter has collected thousands of pairs of shoes since the museum opened in 1996, and he boasts it's the world's largest shoe museum. Exhibits range from a threadbare pair of 2,000-year-old Roman sandals to red-clay-stained Steffi Graf tennis sneakers.
But despite its reputation and vast collection, this museum is more than a giant shoe closet.
Interspersed with the shoes are historical displays that offer a glimpse into life in this rural village once buzzing with workers and machinery in the many shoe factories that have since shuttered.
"We also show the visitors the social context of the shoes," Schächter said.
For instance, the height of a pair of platform shoes once belonging to a Tunisian princess reflects her high standing in society. In China, small feet were a status symbol, and the museum has a display of tiny silk slippers worn by grown Chinese women that bound their feet, a practice banned since the early 20th century.
Other exhibits take visitors on a journey into shoemaking's past. An old employees cantina from the '50s, decorated with simple wooden tables, chairs and old German election posters, reflects how workers used to take their breaks at meal time. Old belt-driven machines that pressed, cut and sewed leather are on display. A sign in German, translated to say "Every worker inspects (the work) of the man in front," shows how working conditions must have been during the boom in shoe manufacturing.
Schächter isn't done developing the museum. While the museum has shoes from European politicians such as Angela Merkel, Germany's first female chancellor, and French statesman Charles de Gaulle, he'd really like something from U.S. President Barack Obama. "Can you mention that in the article?" he asks several times, as if hoping that might be a way to get the message to the White House.
As for shoe shopping, Hauenstein is one of nearly a dozen towns along the Rhineland-Palatinate's shoemaking route, or Deutsche Schuhstrasse as it's called in German.
There are numerous shoe stores packed in several buildings off the main entrance to Hauenstein, selling everything from children's athletic shoes to high-end Italian leather boots. The selection alone is worth a trip, with brands such as Josef Seibel, Bugatti, Naot, VANS, Sanita, Converse, Louis Steitz, Ecco and Keen. Prices, however, were a little disappointing. Shoes were marked down, but in most cases, only about 10 to 15 euros. While there were a few sales, don't expect big discounts. Not all stores accept VAT forms, and all are open on Sundays.
Marcus Klöckner contributed to this report.
DIRECTIONSHauenstein is about a 50-minute drive south of Kaiserslautern. From Vogelweh, head south for about 18 miles on B270 through Hohenecken toward Pirmasens until it turns slightly left and becomes Biebermuehlerstrasse/L497. Follow for five to six miles and continue straight as it becomes L496. After a couple of miles, take the ramp onto B10 and stay on this road for about seven miles. Turn right at L495, then right at Hauptstrasse. The museum is at the opposite end of town from the shoe outlets at Turnstrasse 5, Hauenstein, Germany, 76846.
TIMESDuring most of the year, the museum is open 10 a.m. to 5 p.m. daily, including Sundays and holidays. From December through February, it is open 1-4 p.m. Monday to Friday and 10 a.m. to 4 p.m. Saturdays and Sundays. Shoe stores on the German Shoe Road are open 9:30 a.m. to 6:30 p.m. Monday through Saturday; from March to the end of October, stores are also open 1-6 p.m. Sundays and holidays.
COSTSEntrance to the museum is 3.50 euros per adult with guide; retirees, students and disabled visitors, 3 euros. Family and group rates are also available.
FOODThere are several restaurants, cafes and a bakery in Hauenstein, but no food available at the museum.
INFORMATIONThe website, in German only, for the shoe museum is www.deutsches-schuhmuseum.de. The museum's phone number is 06392-923334, Ext. 0. Displays are in German but visitors can request in advance a tour in English by an English-speaking volunteer.
---
---
---
---