Harry Shum Jr. shows off his skills on 'Glee'
by
Special to Stars and Stripes DeeDee Doke
June 27, 2011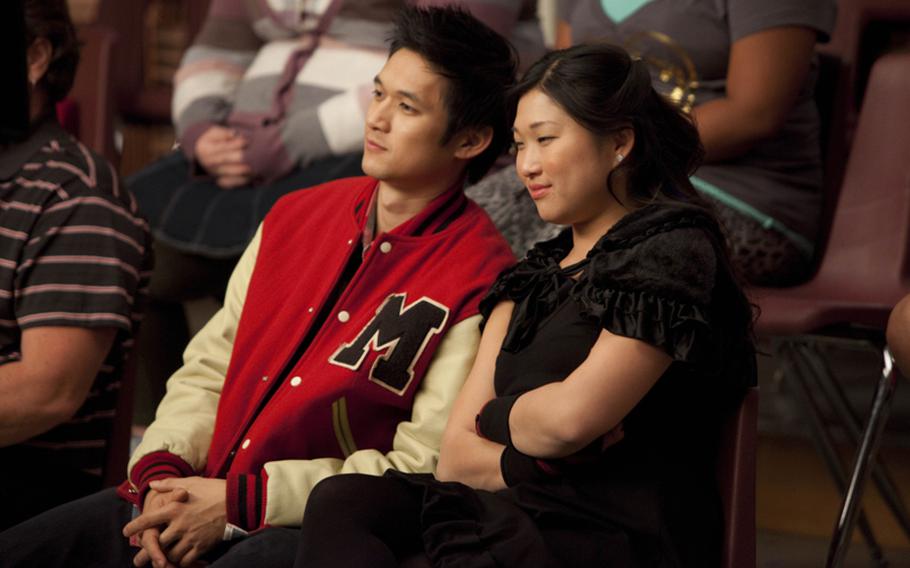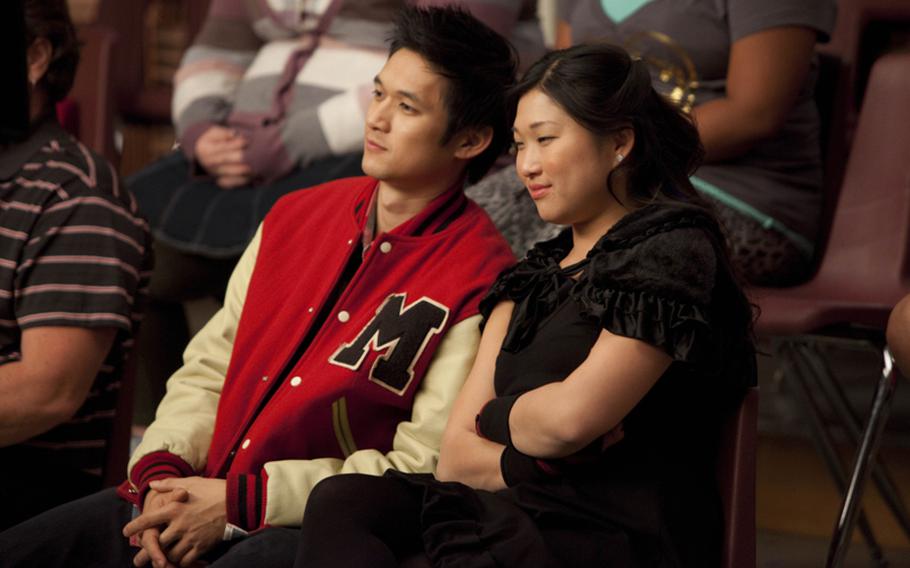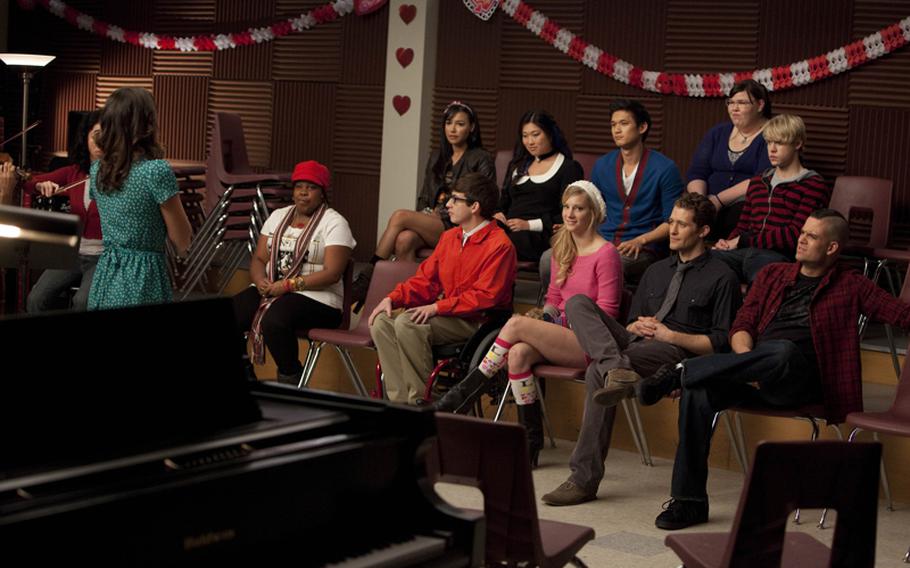 The second season of the TV show "Glee" brought the character portrayed by Harry Shum Jr. a little respect.
First of all, other characters started referring to him by name, Mike Chang, instead of as "the other Asian."
Then he was given lines to speak.
Next, the series' writers gave him a girlfriend, Tina Cohen-Chang (Jenna Ushkowitz) as part of the classroom soap opera that fans of the all-singing, all-dancing, subversively comedic series have come to know and love.
And Season 3? Rumor has it that Shum, the show's standout male dancer, may be promoted from guest star to series regular.
"There hasn't been confirmation yet by Fox, but I keep hearing that, so I hope it's true," Shum said in a telephone interview from Minneapolis where he had performed the night before on the "Glee Live" tour.
The Costa Rica-born Shum began his stint on "Glee" as a day player whose commitment to the show kept getting extended. Early on, he admitted, "you had moments on the show where you didn't know your place exactly. I felt that I was part of the team, but not really, because I was contracted differently. I think it wasn't until a little after the first tour we did [in 2010] where I felt a little more a part of the team."
Now the second "Glee Live" tour is under way, with several performances at London's O2 Arena. Not only is Shum performing as part of the "Glee" ensemble, but the dance troupe for which he is artistic director and co-choreographer, the Legion of Extraordinary Dancers (LXD) from the web series of the same name, will open the show.
"You have a stage show where it's storytelling through dance," he explained of the opening act. "It's not just a couple of people dancing where they're showing off dance moves, it's like a whole story for the first 20 minutes. Then there's a whole different element when 'Glee' comes on."
The wildly popular "Glee" might be the most widely known vehicle so far to feature Shum's sometimes athletic, sometimes rubber-legged, but always stunning, dance moves in numbers such as "Make 'Em Laugh," "Dream A Little Dream of Me" and "Bubble Toes." But a Shum fan base has also developed through his work with LXD, web-based short films including "3 Minutes," Apple iPod ads featuring his dancing silhouette, a 2004 tour with Beyonce and dance-off films "Step Up 2: The Streets," and "Step Up 3-D."
His dance influences are evident; Shum is a fan of male film dance greats like Gene Kelly and Fred Astaire who "literally changed the way people looked at dance. They made dance relevant in film. I would just love to bring that back — that joy, that fun, that creativity that these guys had. They just entertained; they didn't need any special effects. It was just incredible — I just love that because it's natural, organic entertainment."
Asked if the dance-off films were likely to become the iconic dance films of the 21st century, as for instance, "Singing in the Rain" was for another generation, Shum said, "These dance movies now have been a great platform for people to recognize dance as an art form. I think that's great. But I don't think we're there yet.
"You see dance movies now, and they're fun, and they're extremely hip-hop. What LXD is trying to do is take it more mainstream, bridging the gap between the hip-hop/urban world with other types of dance, where you can couple orchestra music with hip-hop and think, 'What? How's that working?' In the performances we've done, we've achieved that, and we want to keep that going."
While Shum's keenly tuned footwork and effortlessly sinewy style suggest he's been dancing all his life, he actually began his performing life as an actor in high school.
"I never took dance classes when I was younger," he said. "Dancing was just something that looked fun to me. It got kind of serious over time, after high school. I just started being more intrigued with it, watching more videos, meeting more people and learning from them. It just snowballed."
In last season's scripts, Shum was one of several well-written secondary characters who proved much more interesting than the central leads. His dance pairing with another such character, the so-dumb-she's-smart Brittany, played by Heather Morris, led to the season's most electrifying dance number, a cover of the Zutons' "Valerie." Online reviews of the "Glee" concert suggest that "Valerie" is one of the numbers performed live.
Shum describes Morris, the other standout dancer on "Glee," as "incredible."
"When we did 'Valerie,' we did it like 25 times, and when we wrapped it, I said I could do it 20 more times because I was having so much fun with her."
He dances, and he acts; a regular joke on the show is that he doesn't sing. Asked whether he considered himself more a dancer than actor or vice versa, Shum said, "I always look at things first as an actor, then incorporate the dancing. But I love to do both, I love it all. I think of myself as an entertainer."
DeeDee Doke compiles entertainment information for Stars and Stripes.
To see "Glee Live"In London at The O2 Arena• Tuesday, June 27, 7:30 p.m.• Wednesday, June 28, 7:30 p.m.• Thursday, June 29, 7:30 p.m.