Gung ho about cars?: Take a tour of Mazda's Hiroshima factory
by
Travis J. Tritten
October 18, 2009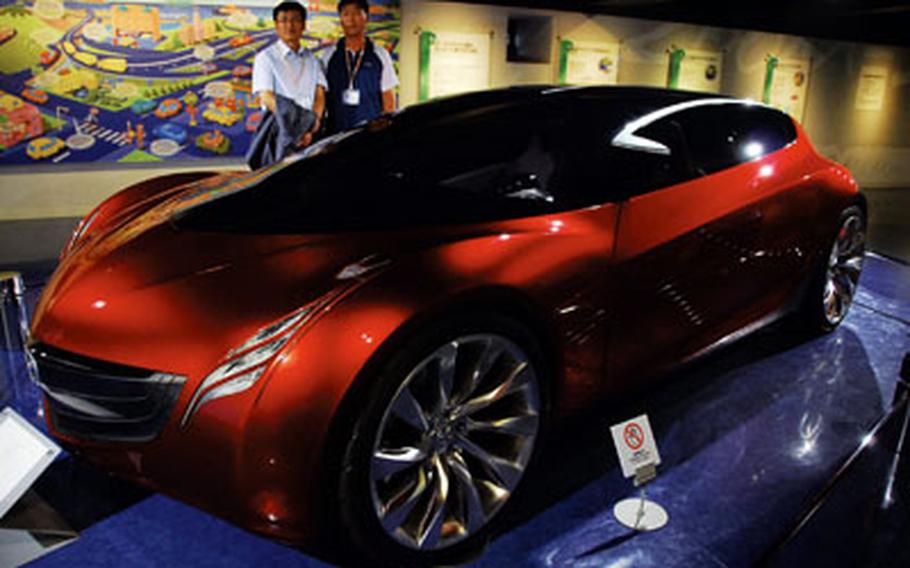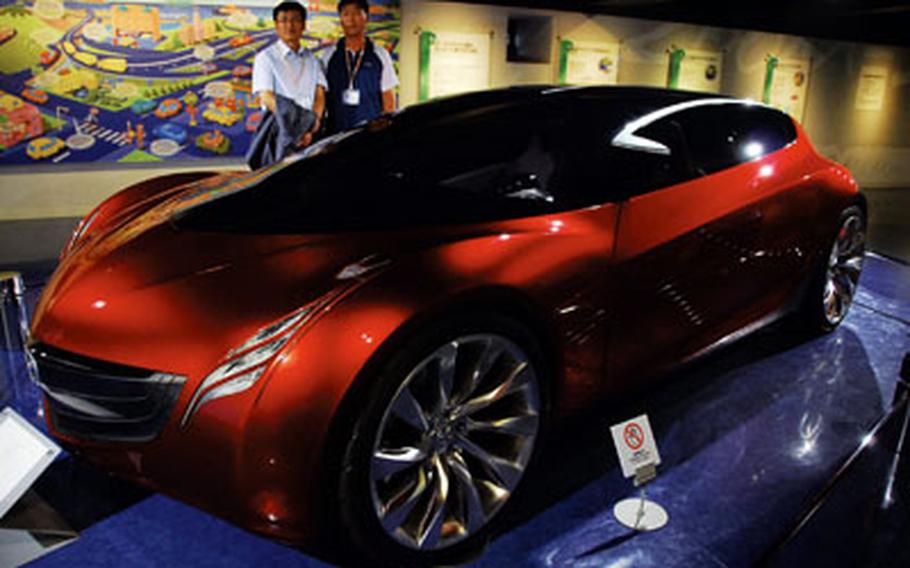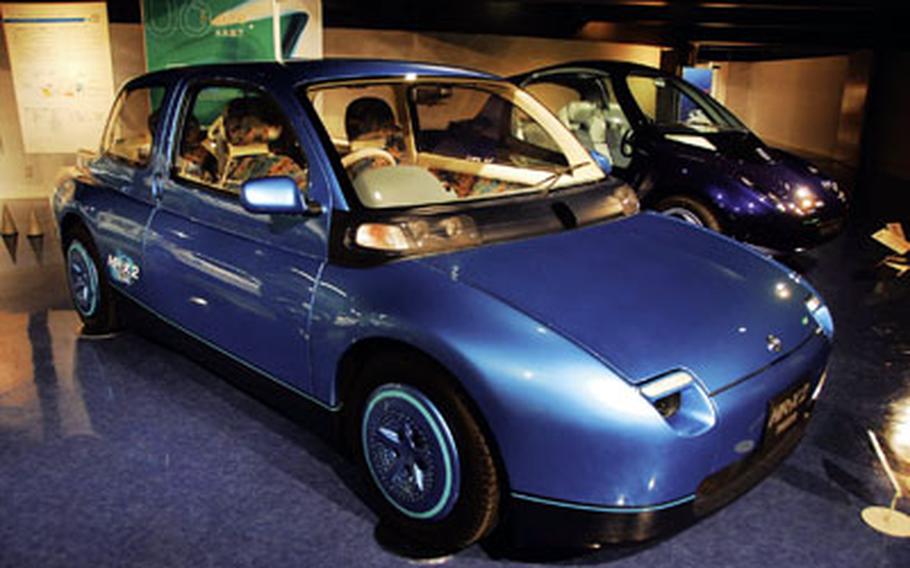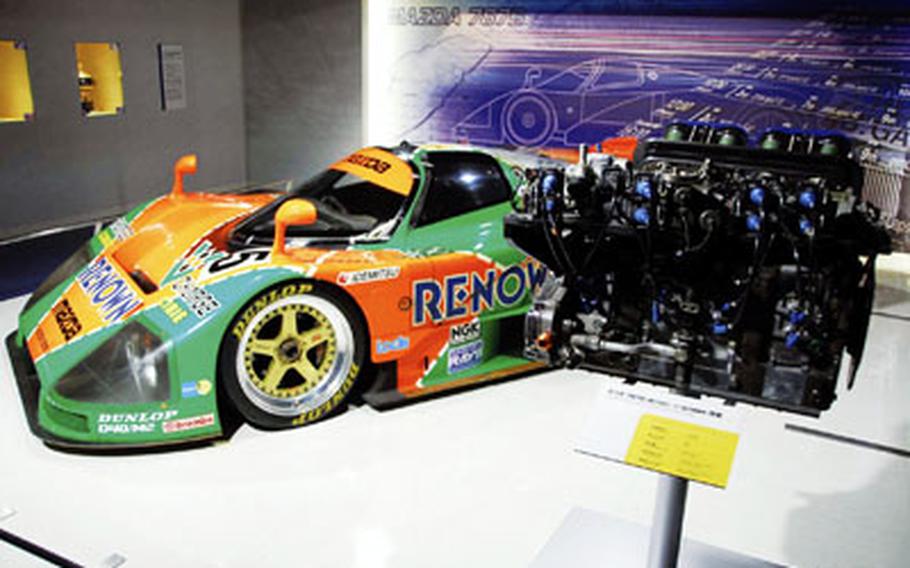 In a scene from the 1986 movie "Gung Ho," Michael Keaton's character, a union leader, is trying to convince the local auto plant's new managers, a group of stuffy salary men flown in from Japan, that there is a problem among the American workers.
The unruly auto workers hope Keaton can convince the Japanese to ease up on the factory's tight new work schedules.
But Keaton flips over in his chair when the managers agree there's a problem — the American workers are too lazy. The same factory would be twice as productive in Japan, they say, and Japanese workers would put in free overtime to pump up the poor output of vehicles.
It was a well-founded fear back in 1986. Japanese firms were stalking the country, buying up America's prized real estate possessions, such as Rockefeller Center in New York City, and beating us at our own games, i.e. the auto industry and electronics.
Looking over Mazda's main auto factory in Hiroshima, which covers a four-mile riverfront strip in the city, it is hard not to wonder what those "Gung Ho" workers would think today.
You will not find any shame badges pinned to the chest of poor employees or distraught office workers crying through abusive management training classes.
What you will find is thousands of long-time workers punching in 8-hour days and taking 45-minute lunches in a clean, well-managed factory.
It is a model of stability compared to the U.S. auto industry of late.
Mazda Motors is among the handful of big Japanese auto producers that got started in the World War II era. It broke through to western markets in the 1960s and 1970s and has remained a competitor around the world for its affordable sports cars and trucks, including a large presence in the U.S. where it's been partners with Ford Motor Company.
The company proudly opens its main factory doors to the public on weekdays, giving guided tours by appointment in both Japanese and English.
The plant's dual assembly lines alone employ 1,000 workers, who in turn share the factory with 2,500 robots. Thousands more perform office and other work in Hiroshima and a satellite plant in Yamaguchi, Japan.
The assembly line is clean, if repetitive, work and employees tend to stick around. The average factory worker is 40 years old with 18 years of service.
A technical college on the massive property trains new workers and a company hospital, the size of a typical city hospital, treats them when they are ill.
Various vehicle models start down the assembly line as metal shells. Within minutes, windows are glued on with lasers and dashboards are plunked in by workers. Each day, 4,000 cars are rolled out for markets in Japan and around the world.
The history of those vehicles is the highlight of a visit to the factory. An on-site museum captures Mazda from its start with motorized tricycles to its new push for alternative fuel cars.
Mazda first broke into western markets with its vintage sports cars. The 1967 Cosmo Sport is a zippy coupe that echoes Italian and European sports cars of the time. The company rebounded from the oil crisis of the 1970s with the RX-7, which made it to the U.S. market in 1983 and became a perennial hit.
The company is now pumping billions of yen into fuel efficiency programs, an effort that is on display at the factory through slick, futuristic and sometimes goofy designs.
Its engineers began experimenting with hydrogen-powered cars in the early 1990s.
The HR-X and the HR-X2, both on display, were part of the first-generation hydrogen concept cars and resemble rolling fishbowls — complete with an aqua-pastel color scheme.
New efforts have delivered more appealing vehicles. The Mazda Ryuga, a stunning sport concept car, would look at home in Christian Bale's updated bat cave. The Hiroshima museum keeps a metallic maroon model parked on a lighted pedestal.
But the company might have a more likely future hit with the commonplace, comparatively boring design of the Premacy, a hydrogen-powered minivan also at the cusp of its engineering efforts.
For now, the future of those vehicles is uncertain. Mazda's financial outlook is improving and it is ready to make major investments in new technology and facility upgrades.
It is also uncertain whether we might start seeing some updated versions of "Gung Ho" fit for a new generation of worry over the U.S. auto industry.
For more visit: www.mazda.com/mazdaspirit/museum/