Grass skiing on Okinawa takes some practice
by
Jessica Bidwell
March 15, 2017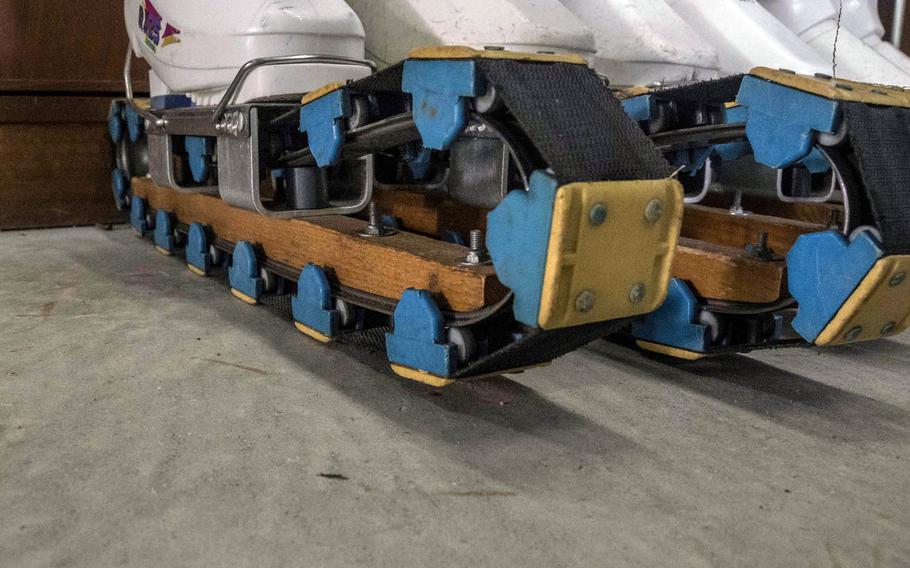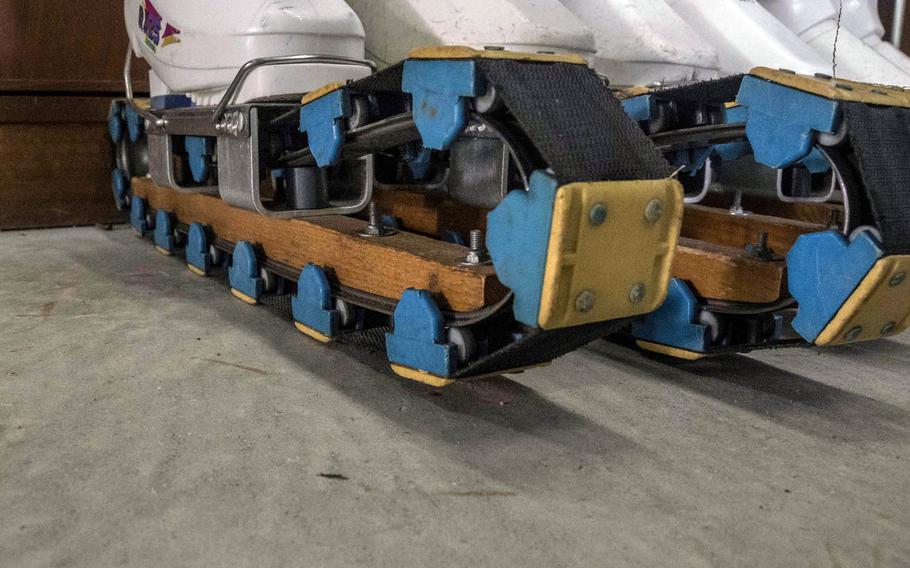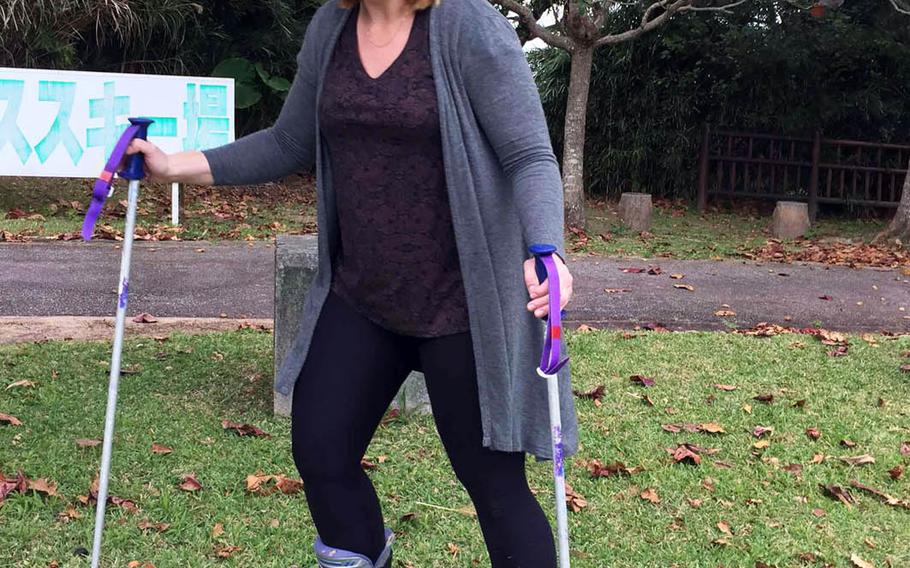 A tropical island where the temperature reaches 80 degrees on a winter day isn't the sort of place you'd expect to see skiers racing down a slope.
But the lack of snow is no barrier to alpine sports in Okinawa, Japan.
I was concerned for my safety as I strapped a pair of weird-looking contraptions to my feet and headed up a hill to try my hand at grass skiing at Kenmin no Mori, Prefectural Citizen's Forest.
Grass skis, which attach to regular ski boots, are shorter than snow skis and glide across the ground on a sort of tank track.
Kenmin no Mori doesn't have a ski lift. You just walk up the hill before each run. There are stairs on the side, or you can climb straight up the slope if it's not too crowded.
The sport is a little intimidating at first, and a few tumbles are a natural part of coming to grips with it. However, skiing on grass is exhilarating, like roller blading on a softer surface. When you fall, the grass cushions the blow somewhat.
Grass ski rentals cost 700 yen (about $6.65) per hour. The park also rents tennis rackets, croquet equipment and bicycles.
There's also a golf course, campsites, a cycling track, museum, playground, tennis courts and hiking trails.
Kenmin no Mori DIRECTIONS
1933-42 Hataya, Yamanobe-machi, Higashimurayama-gun, Yamagata-ken 990-0361. Take the expressway north from the Camp Foster/Kadena Air Base area to the Nago 1C exit. Merge right after you exit the highway, and take a left onto Route 88. Continue on this road until you can take a right on Route 58. The park is about a kilometer away on the right side.
TIMES
Open 9 a.m. to 6:30 p.m. September through March; 9 a.m. to 5:30 p.m. April through August. Closed Mondays.
COSTS
Grass-ski rental costs 700 yen (about $6.65).
FOOD
Picnic areas are available.
INFORMATION
023-666-2116; www.ymidori.or.jp/kenmori/index.html