Good food, even better views greet guests at Acquamare di Acqua Pazza in Yokosuka
---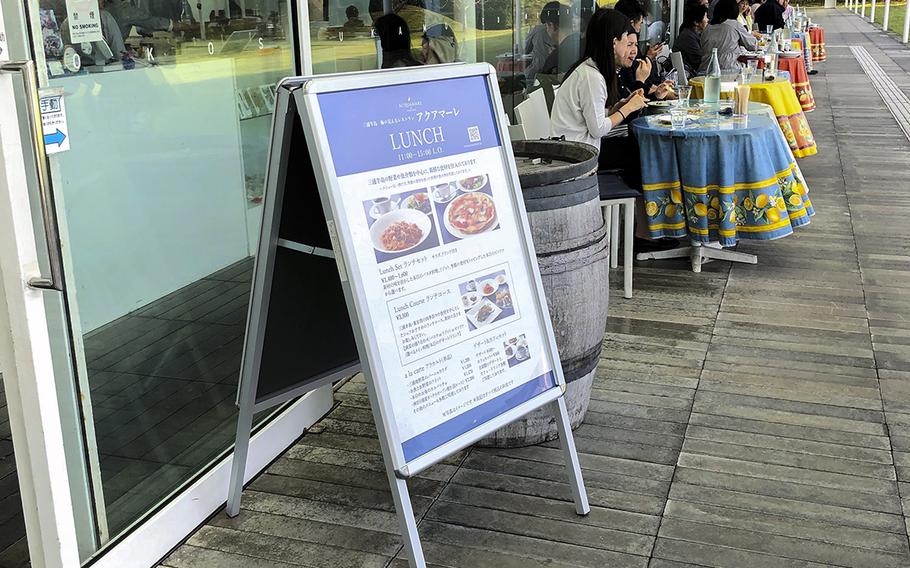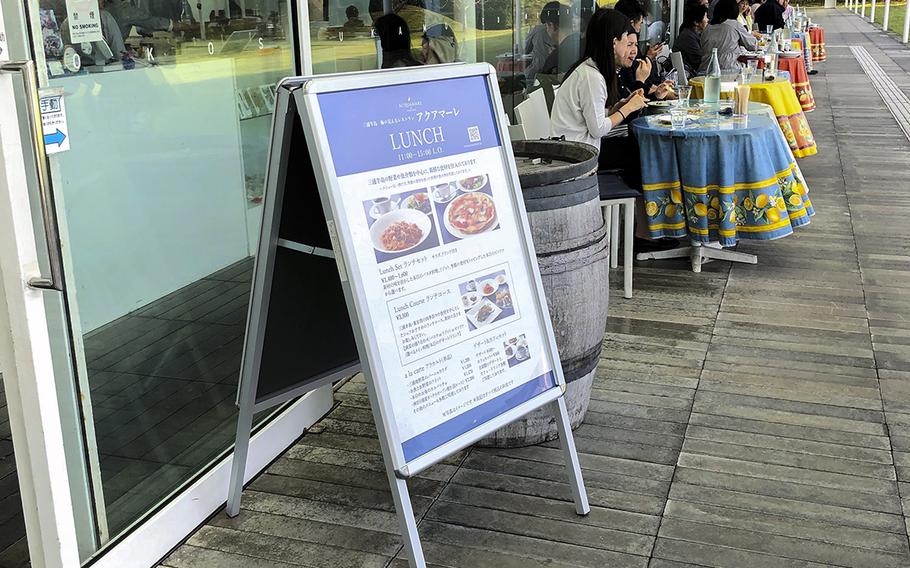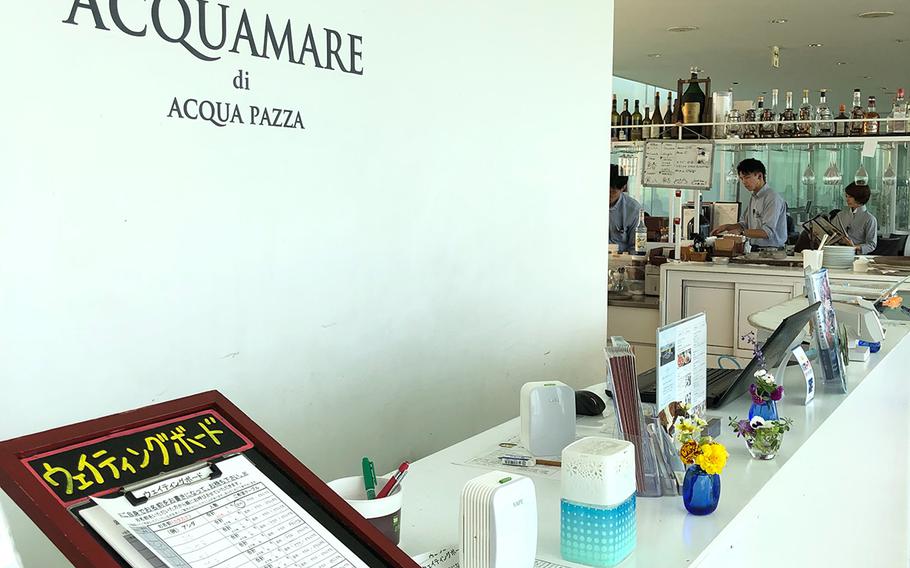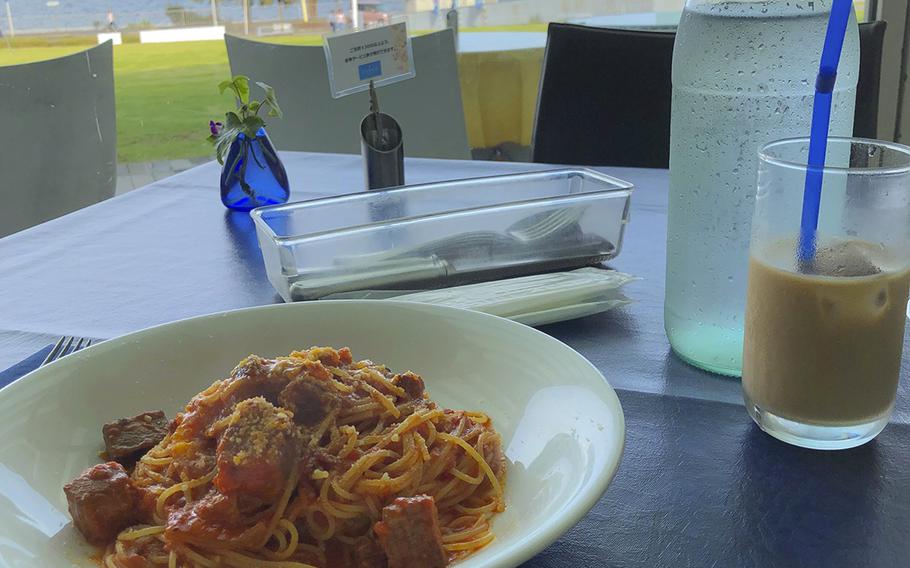 Atop a hill, Acquamare di Acqua Pazza overlooks Tokyo Bay from behind glass walls that give its patrons the feeling of a luxurious dining experience without the extravagant check.
Located in Kannonzaki Park, part of the Yokosuka Museum of Art, Acquamare provides a relaxing atmosphere while retaining a fancy ambiance thanks to its location and elegantly dressed customers.
Upon your arrival, the English-speaking staff offers you the option to either dine inside or on the outdoor terrace. Expect to wait anywhere from 15-30 minutes for a table on weekends, when the restaurant is busiest.
The terrace seating is pet friendly and some diners will bring their small dogs.
Menus printed in English will ease your decision-making. The lunch sets offer a choice of pasta, risotto or pizza, with a green salad and drink starting at 1,400 yen (about $13). The dinner menu has more options, such as seasonal fish and duck.
I sampled the spaghetti with bacon and onions, which was served within 10 minutes despite a packed house. The pasta was fresh, delicious and not overly oily.
I was served an ice cafe latte afterwards, giving me a chance to digest and take in the scenery.
As part of any Italian restaurant, wine from the motherland is present to add to your own tailored experience. Beer is also available.
Food arrives to the table as quickly as 10 minutes after ordering depending on how busy the restaurant is at the time. Your check arrives unbidden following your meal to make your eventual departure easier.
Desserts are homemade and range from 400-600 yen (about $3.70-$5.50), with your choice of baked cheesecake, panna cotta, chocolate gateau, tiramisu and more.
The restaurant also has several special courses to choose from if you're looking for a different experience. For instance, the Chef's Anniversary Special Course tailors a dinner for your special occasion with included aperitifs, cake with a plate of chocolates and photo service. Three days' notice is required.
The Kannonzaki Park parking lot is free to all customers during the weekdays, and the museum parking lot is open from 8 a.m to 10 p.m. for 310 yen, or $2.85, an hour.
lopez.christian@stripes.com Twitter: @CLopezStripes
Location: 4-1 Kamoi, Yokosuka, Kanagawa 239-0813Hours: Open daily, 11 a.m. to 8 p.m.Prices: Menu items average 1,400 yen, or about $13.Dress: Casual for lunch; formal for dinner.Directions: Exit at Uraga Station — five stops after Yokosuka-Chuo — and take the bus to Kannonzaki Park. It's a one-minute walk from bus stop.Information: Phone: 046-845-1260; Online: acquamare.jp
---
---
---
---