Giggling Squid in Bury St. Edmunds serves seriously delicious Thai food
by
William Howard
May 10, 2017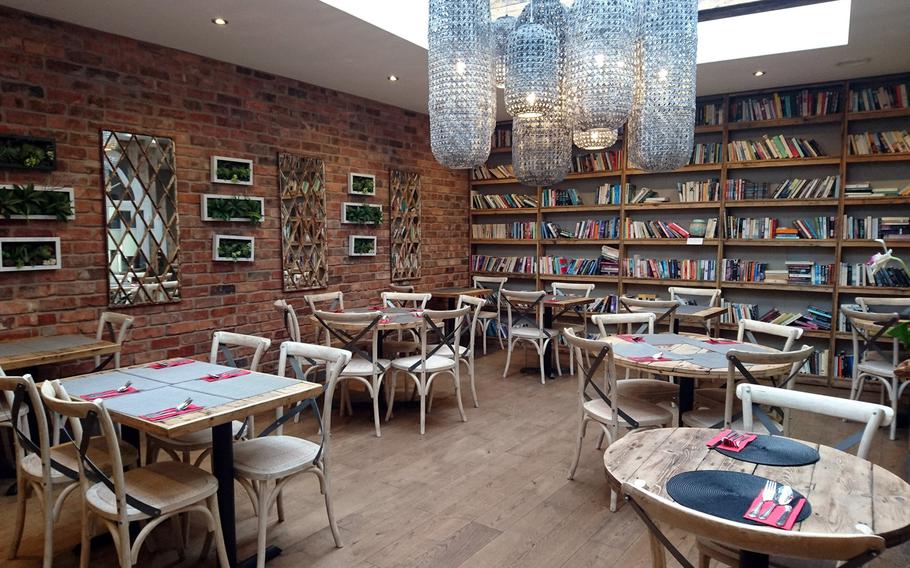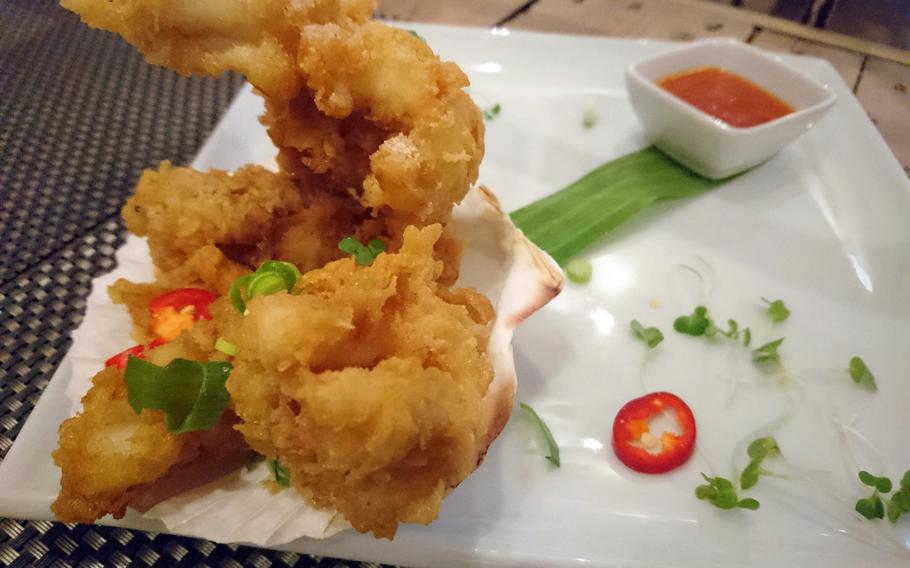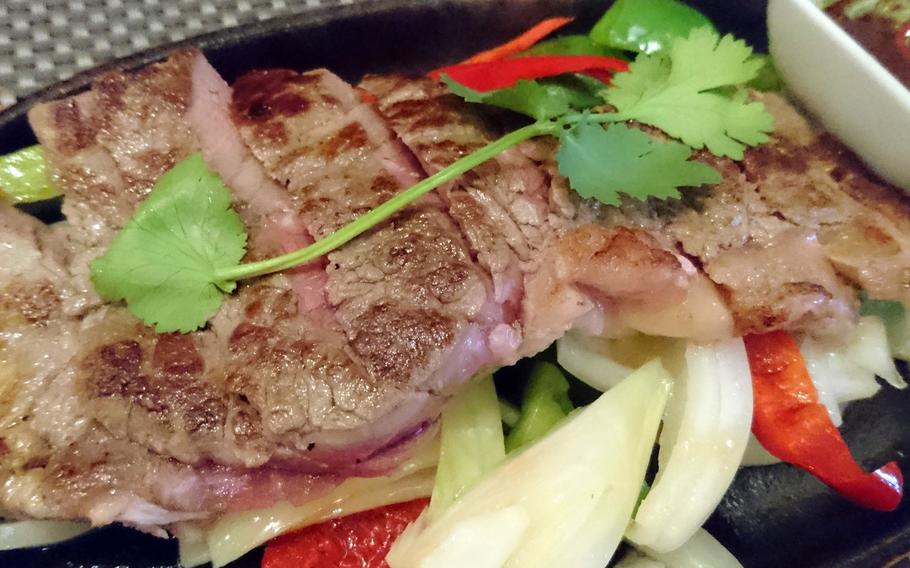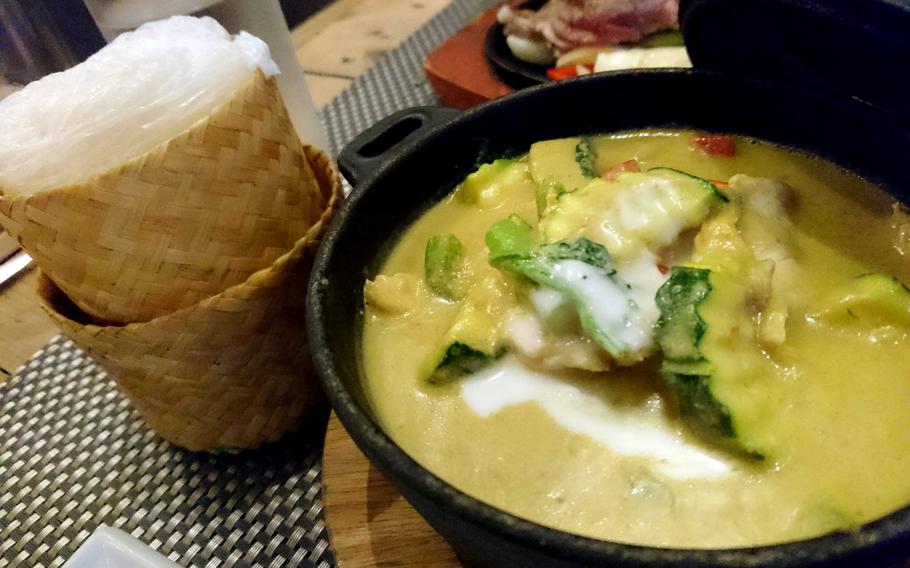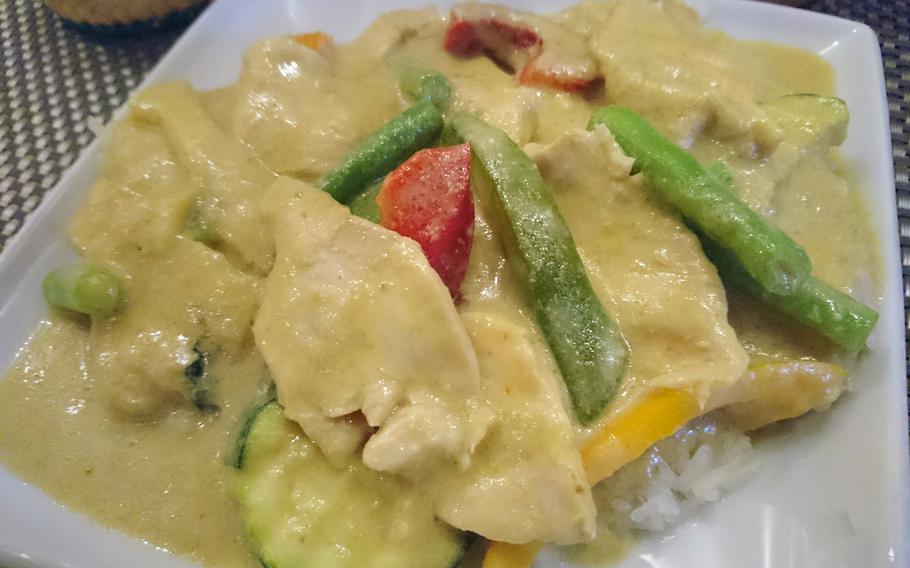 The best word to describe my meal at the Giggling Squid in Bury St. Edmunds, Suffolk, is tender. From squid to sizzling beef, every bite was cooked to absolute perfection.
My wife and I are critical of Thai food, and the first thing we noticed was a lack of Thai iced tea on the menu. But we still decided to give the Giggling Squid a chance.
We started with a restaurant favorite of salt and pepper squid, and it was the best version of calamari I've ever consumed. The appetizer was well battered and crunchy on the outside and the squid was very tender with a spicy kick in the aftertaste.
All was going well, so we moved on to our main dinner courses.
I ordered Thai green curry as I feel it's a staple dish, while my wife ordered another restaurant notable called the crying beef; the most expensive dish on the menu. We also ordered a side of jasmine and sticky rice to complement our meals.
When our dinners arrived, I struggled to calculate the perfect curry to rice ratio as my wife stared greedily over her seared beef at my cauldron of green curry.
The beef was perfectly cooked, medium rare and sliced into pieces but seemed boring compared to the green curry. My curry and rice combo was everything I had hoped for, with a spiciness, coconut smoothness, crunchy vegetables and savory chicken.
Our meal was so great that we completely forgot about the lack of Thai iced tea.
Aside from fresh Thai food, the rustic, seaside-styled restaurant also offered a calm, hidden oasis, and each table seemed like a secluded island of comfort and delicious food in an ocean of people dining out.
The idea for the Giggling Squid began in 2002 when the owners were in the basement of their tiny fisherman's cottage in Brighton, England, making their first tapas menu. They wanted to create mealtimes that everyone shares together, similar to homes in Thailand.
That fisherman's cottage became the first Giggling Squid, and now there are 21 restaurants throughout the United Kingdom.
Giggling Squid Location: 21 Abbeygate St., Bury St Edmunds, Suffolk, IP33 1UN. The restaurant is located near the Abbey Gardens and can be reached from RAF Mildenhall in about 30 minutes via the A14.
Hours: Noon to 10 p.m. Mondays-Thursdays, noon to 10:30 p.m. Fridays-Saturdays, noon to 9:30 p.m. Sundays.
Dress: Casual to semi-formal.
Prices: The lunch menu offers tapas from 2.65 to 4.75 pounds ($3.42 to $6.14), tapas sets from 9.75 to 11.95 pounds, dishes and meal combos from 6.95 to 8.25 pounds. Evening menu starters and salads range from 3.50 to a sharing platter costing 15.25 pounds, soups from 6.95 to 8.75 pounds, seafood from 13.95 to 15.50 pounds, curry from 9.50 to 16.50 pounds, stir fry from 8.50 to 12.95 pounds, duck and beef dishes from 10.50 to 15.95 pounds, noodles from 5.50 to 9.50 pounds and sides of rice from 3 to 3.95 pounds.
Information: Phone: (+44) (0)1284 766373, email: bury@gigglingsquid.com, website: www.gigglingsquid.com/restaurant/bury-st-edmunds