Get taste of Korean national treat at small Field Museum
by
Alfredo Jimenez
March 7, 2010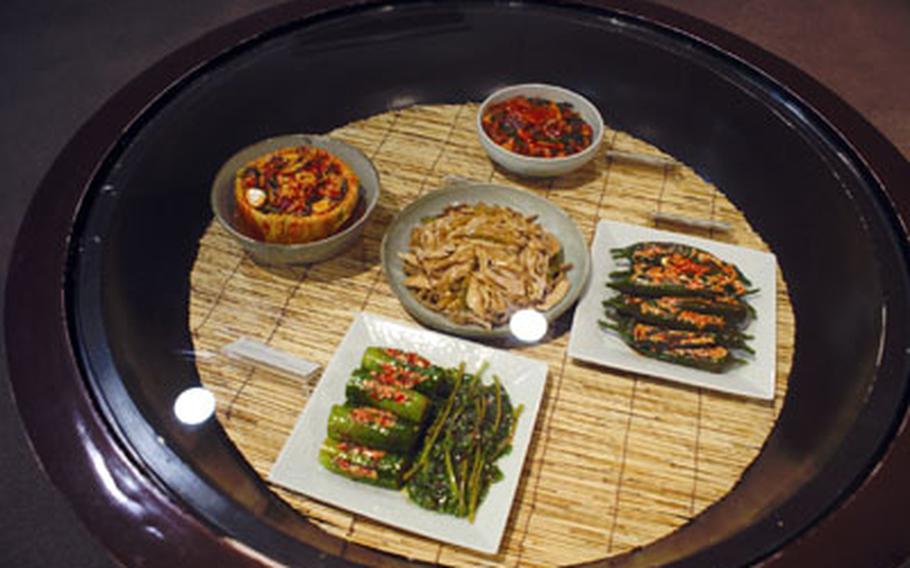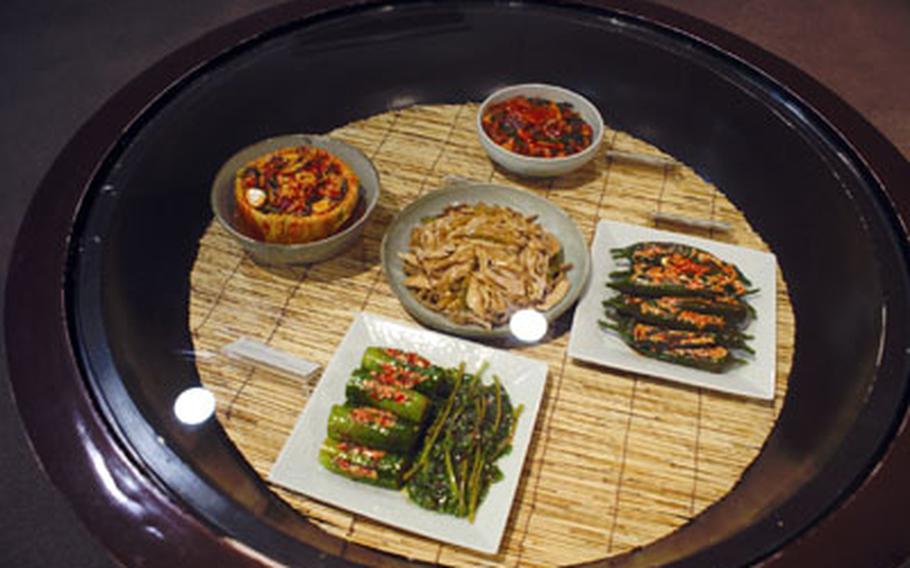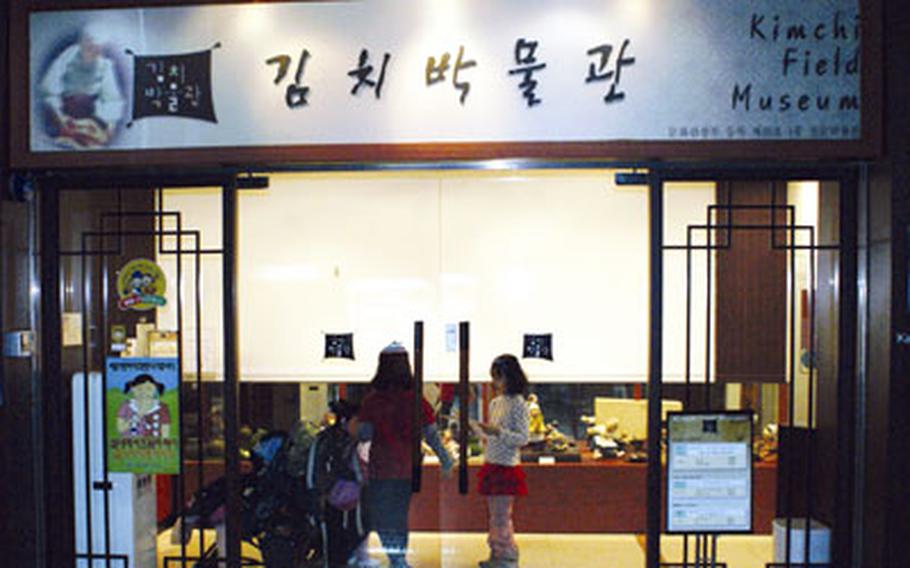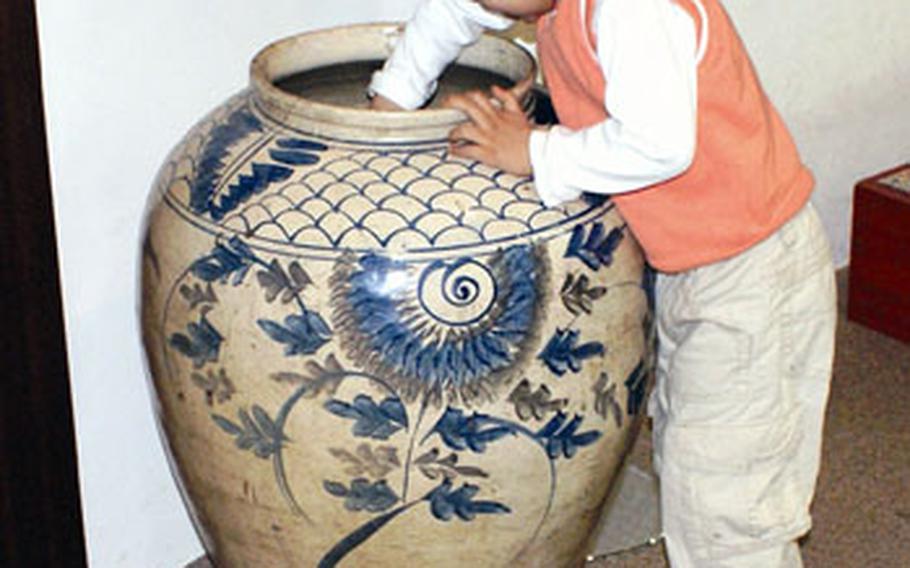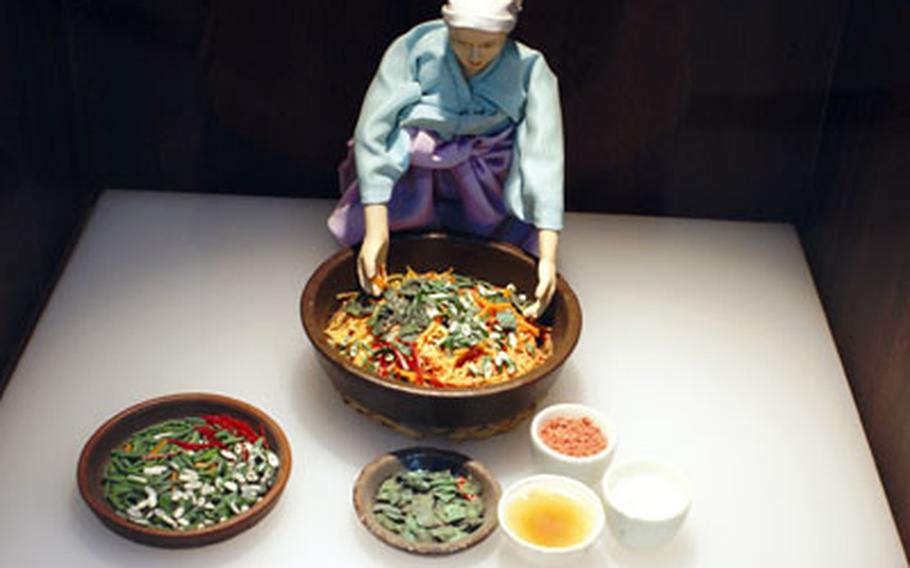 At first glance, it looked like soup.
But upon further inspection of the heaping bowl of cabbage, carrots and lettuce with a pungent smell, we discovered it to be kimchi, which made sense since we were standing in the Kimchi Field Museum at COEX Mall in Seoul.
To be honest, we went to the museum only because we happened upon it while trying to find our way out of the mall. But since my wife and kids are fans of kimchi, we decided to check it out. Let me make it clear that I am not a fan. The taste and smell are both turnoffs. But little did I know that we'd be leaving well-versed on what an intricate part this pickled dish with various seasonings plays in South Korean culture and history.
When I entered the museum, I expected the smell to be overwhelming. But since most of the kimchi was behind glass or was plastic food displays, it was bearable. I was also happy to see that the explanations near displays were in both Korean and English, making it easier for my family to take it all in.
The first exhibit takes you through the history of kimchi with displays of books, paintings, models of the food and ceramic containers. The ceramic containers, some of which are hundreds of years old, are placed throughout the museum. Some are as big as a German keg, while others are the size of a coffee cup.
The second exhibit broke down the different types of kimchi and how it's prepared based on the season and region. From there, we entered a room where miniature dolls set in various stages of making kimchi are displayed. But what caught my eye was a class on how to make the spicy dish just getting started on the other side of the room. I quickly checked to see if my wife could join, but was told the class was just for Koreans.
Disappointed, we moved on to a room that showcased the nutritional effects of kimchi. Documents supporting theories on how the dish helps digestion and gives the body more nutrients are there for your reading. But what my kids found "really cool" in this room was looking through microscopes to see the fermentation and characteristics of kimchi.
And then it was time to sample the kimchi. It was time for my wife and kids to sample it, that is. I wasn't about to touch it.
In the tasting room, my daughter took full advantage of the fact that there seemed to be no limit on how many small dishes you could sample. But after she wolfed down several helpings, I asked her to sit down at one of the computers outside the room. Thinking she'd be able to play a computer game, she obeyed my orders, only to find that the computer displayed the various ways to prepare kimchi. She quickly lost interest in that, but at least I tried.
As we got ready to leave, my wife and I decided to buy a souvenir for the kids. Let me clarify: We bought something because my 2-year-old son wouldn't stop crying until we did. So we picked out a small ceramic container, which satisfied him. My wife and daughter wanted to buy kimchi, but I talked them out of it with a promise that we could get it next time we came to the museum.
I'm glad they bought that excuse, because I just couldn't bear the thought of the stuff stinking up my car.
Know and GoHours
Tuesday to Saturday —10 a.m. to 5 p.m. (Enter until 4:30 p.m.) Sunday —1 to 5 p.m. (enter until 4:30 p.m.)
Closed: Every Monday, New Year (Jan., 1), Lunar New Year holidays (3 days), Harvest Moon Festival (3 days), Christmas
Admission
Adults: 3,000 won; elementary to high school students: 2,000 won; children 4 years old and over: 1,000 won
Directions
Subway line 2, Samseong Station, located in the second basement level of COEX Mall.