Get knee deep at beaches near installations
By
Nathan Bailey T.D. Flack baileyn@pstripes.osd.mil Matt Orr flackt@pstripes.osd.mil orrm@pstripes.osd.mil
July 29, 2011
---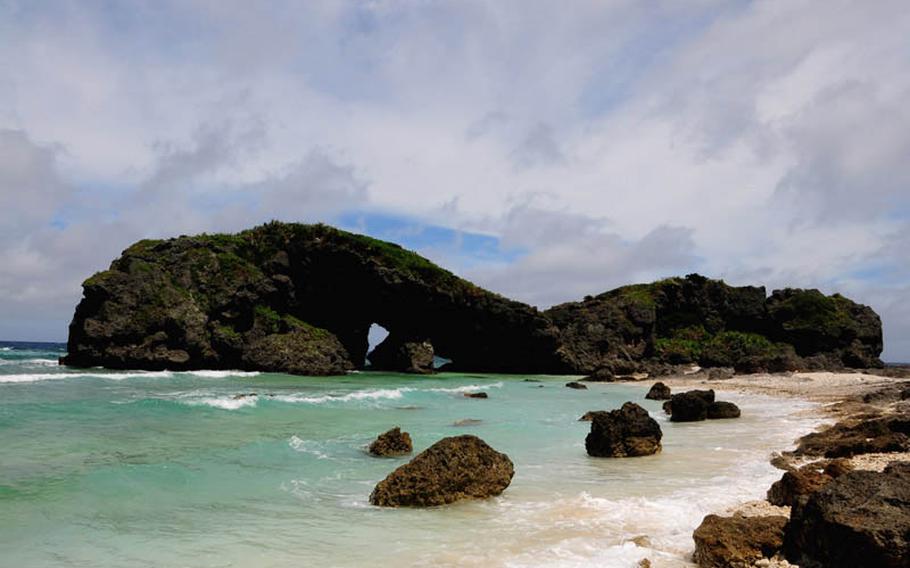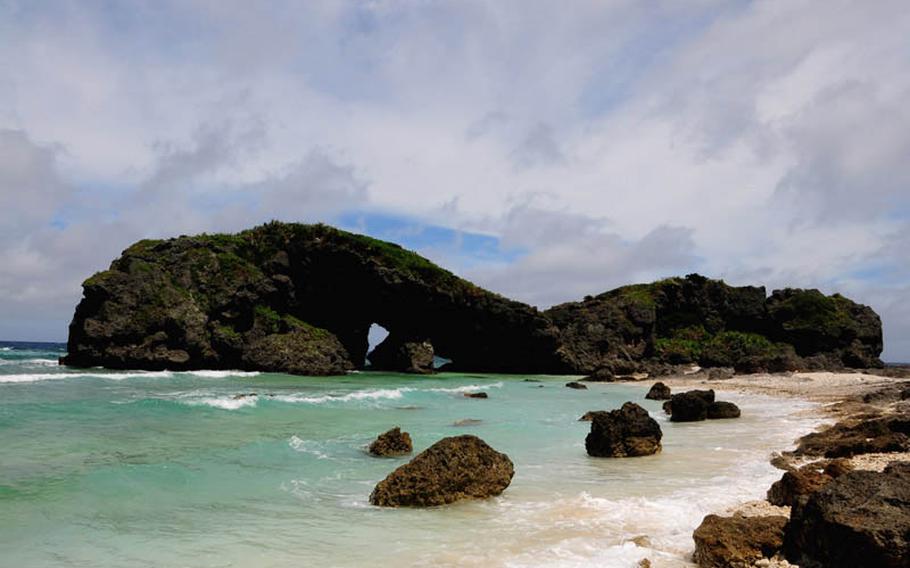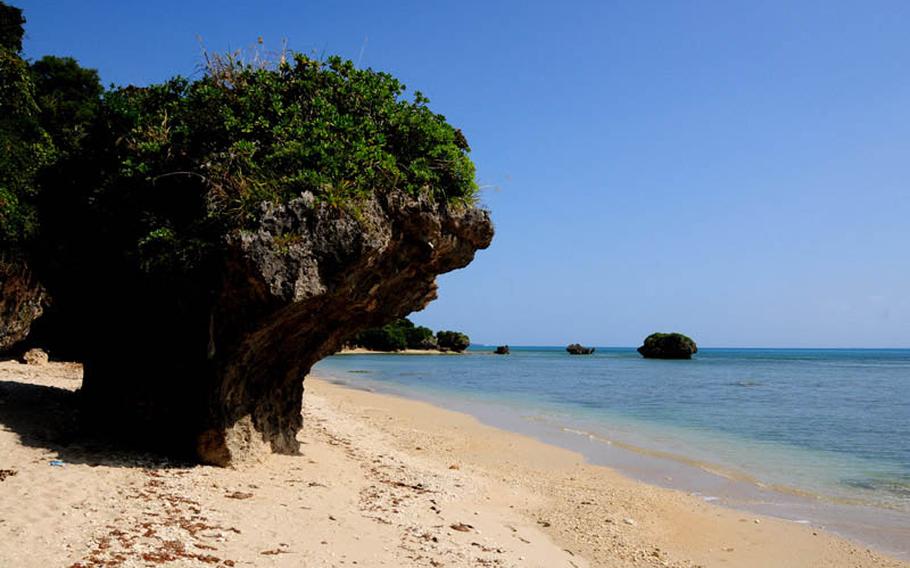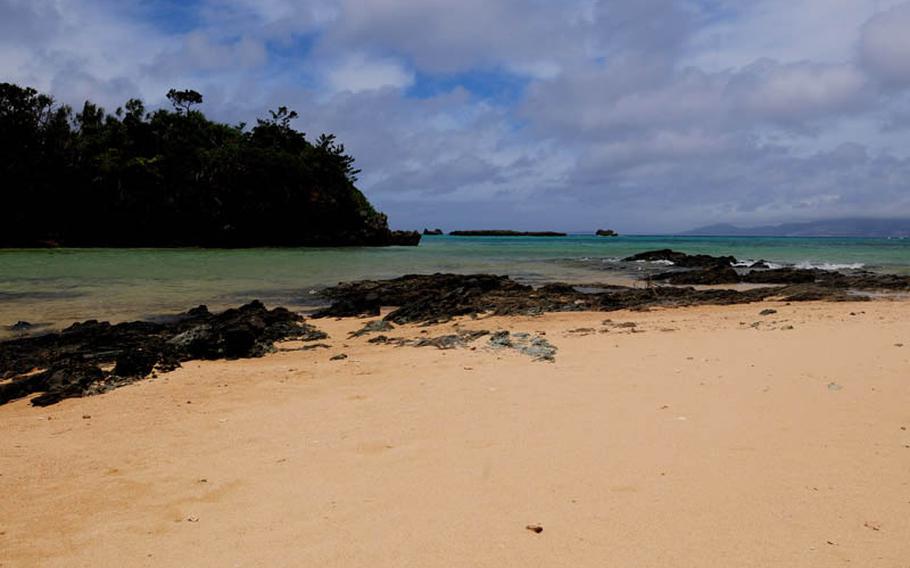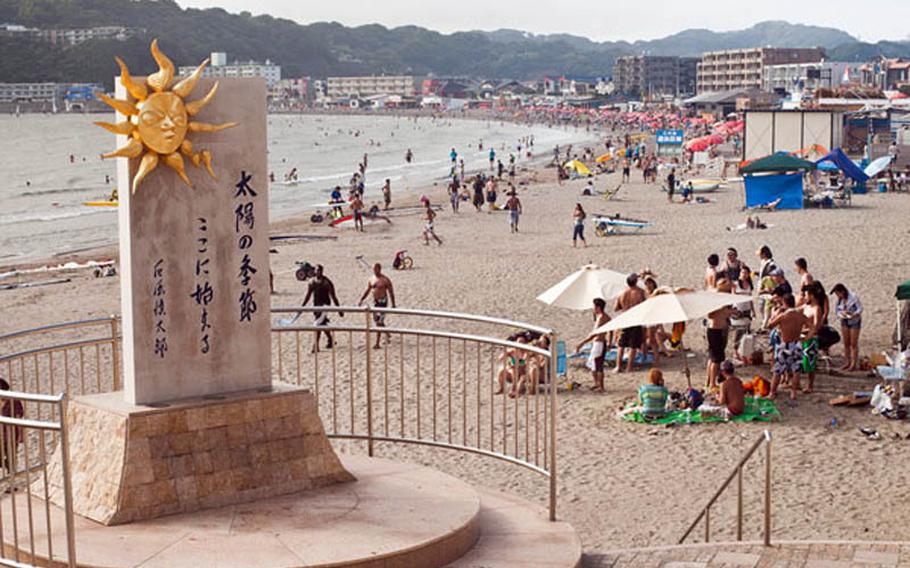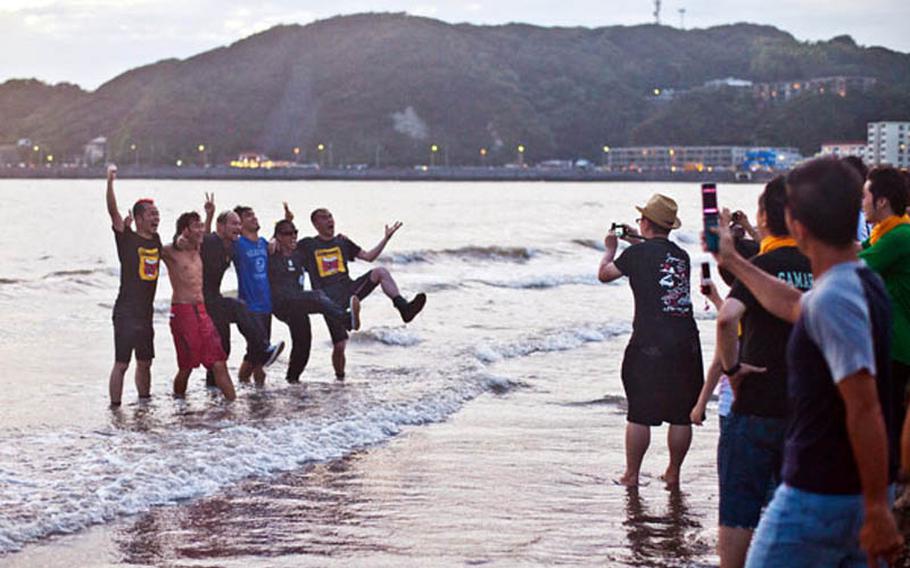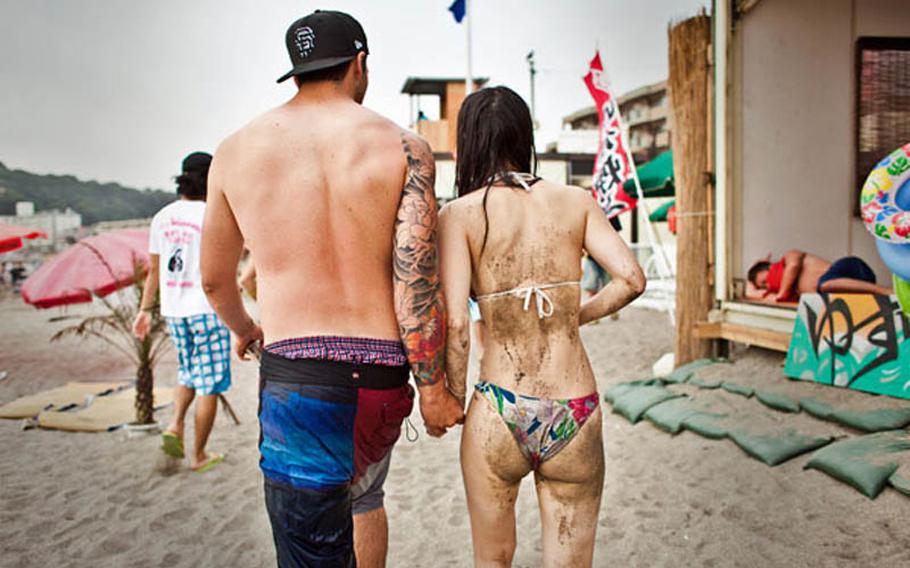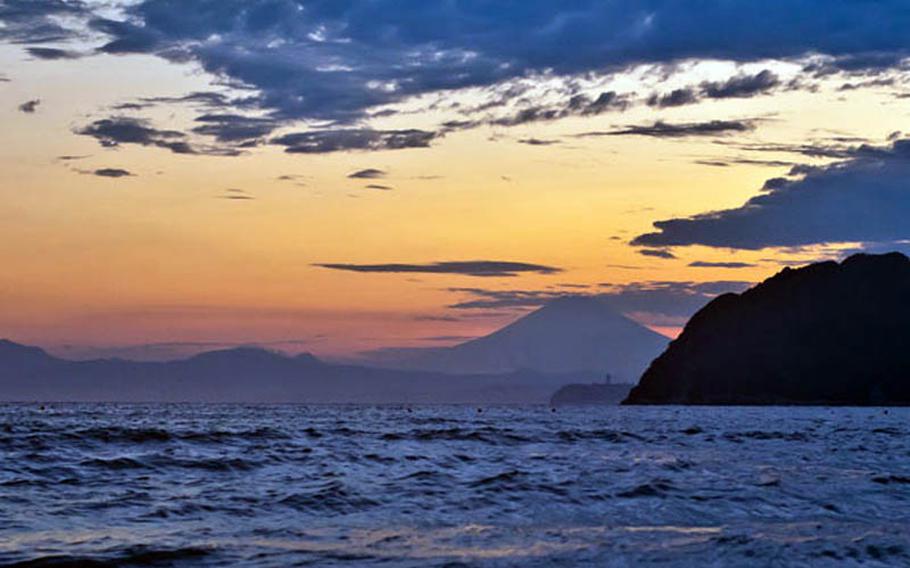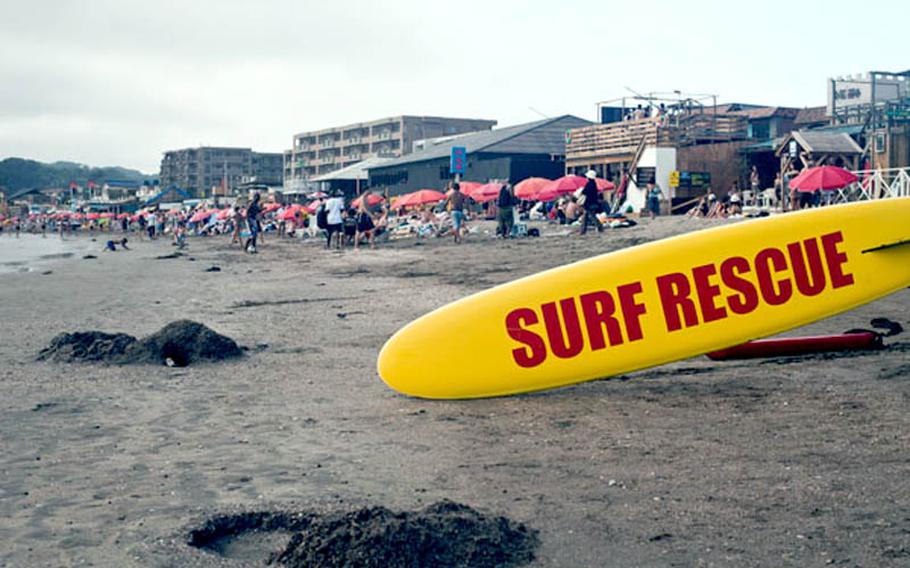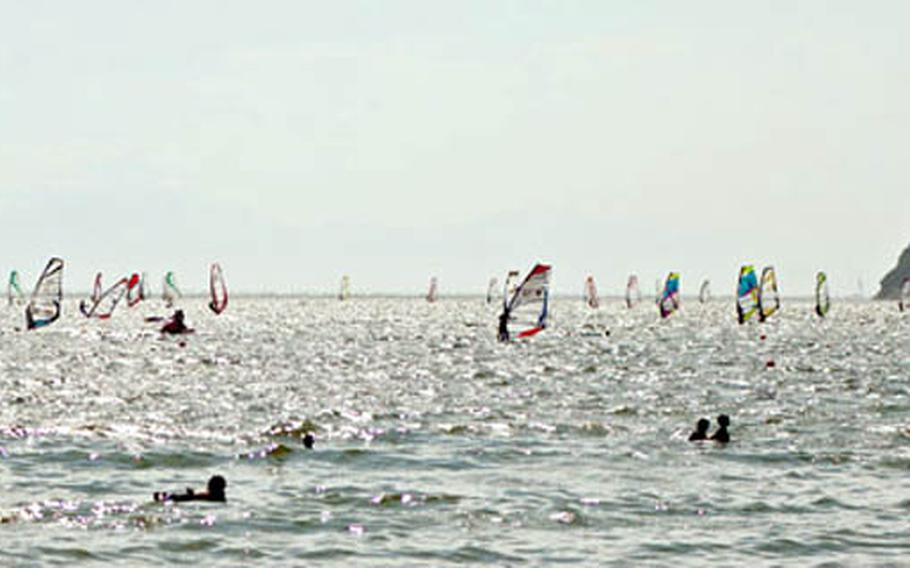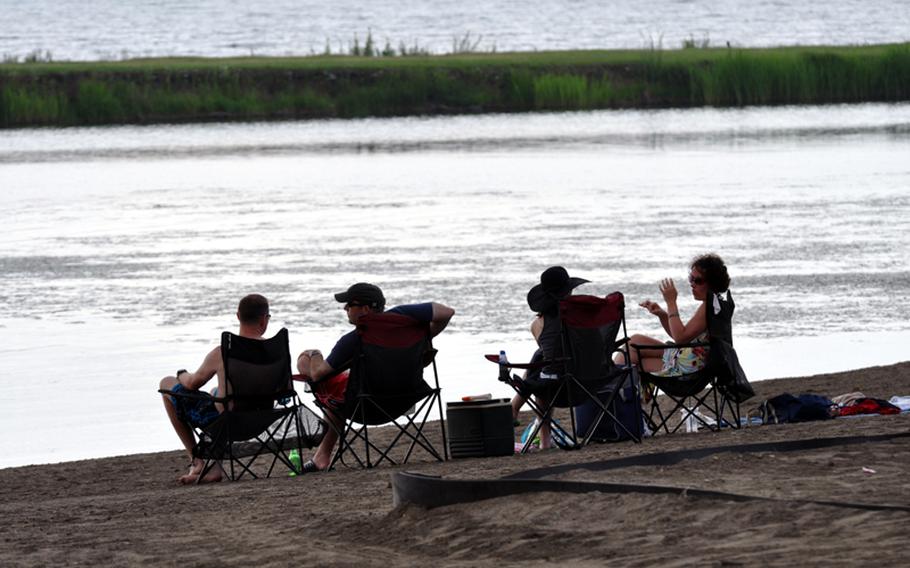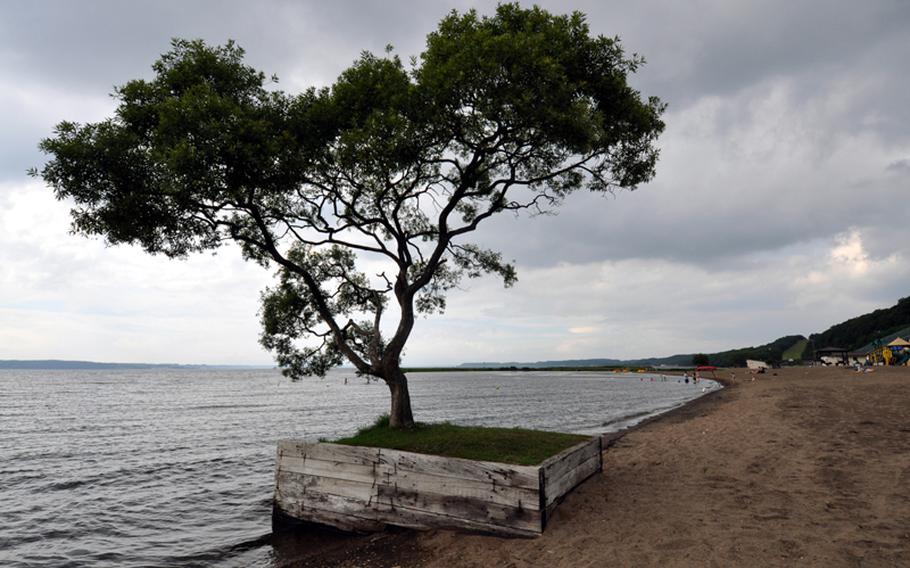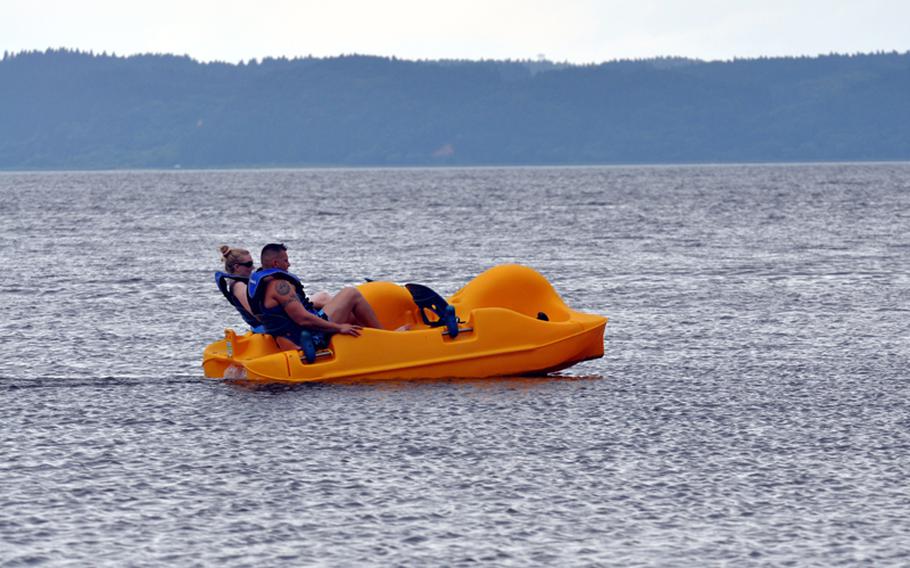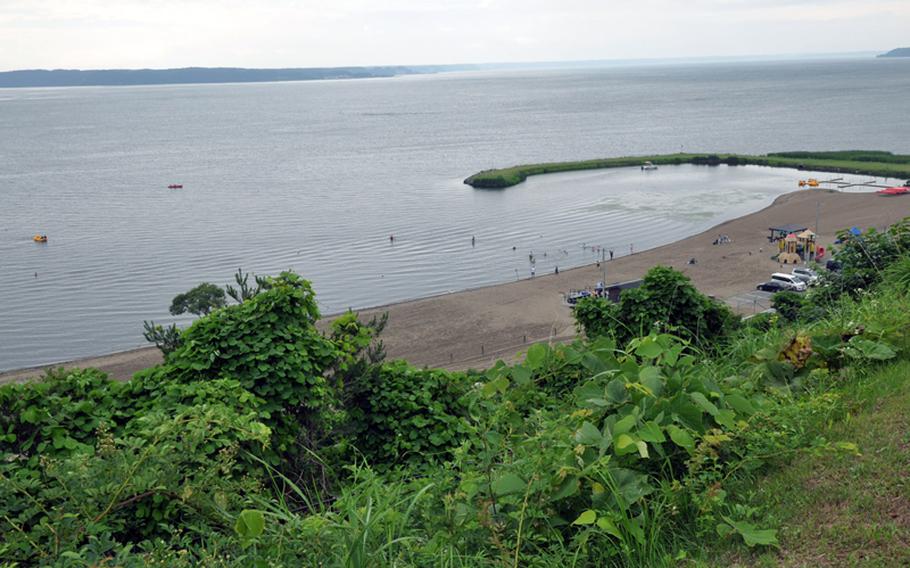 For U.S. troops stationed in Japan and on Okinawa, options for a trip to the beach vary greatly based on duty station.
Tokyo's packed beaches are like gigantic meat markets, Okinawa offers brave explorers postcard-perfect deserted beaches and those stationed at Misawa Air Base can only find freshwater fun this summer since water activities are off-limits in the Pacific Ocean following the tsunamis that battered the coast in March.
Misawa's Lake OgawaraResidents of Misawa Air Base, Japan, have one less opportunity to stay cool this summer: the only location they are authorized to swim in the unpredictable and dangerous Pacific Ocean – Misawa City's Miss Veedol Beach – was ravaged by a gigantic tsunami following the March 11 earthquake.
The tsunami gutted the port, destroying buildings, tossing boats and pieces of the breakwater ashore, and dragging cars and other debris back into the water as the wave receded. Even the road linking the port and beach was washed out.
That means they'll have to turn to freshwater fun. Luckily, there's no shortage of inland lakes and rivers in northeastern Japan.
The most convenient, of course, is the base beach. Misawa sits on Lake Ogawara, and the beach is a popular place for swimming, boating, barbecuing and even camping.
It's ideal for kids: the roped-off swimming area is only a few feet deep and there is playground equipment.
There are two pavilions and a handful of cabins available for rent. Also available for rent: a power boat, canoes, kayaks, paddle boats, water skis, kneeboards, wakeboards and tubes and wetsuits.
Be warned – the water is cold, even in the middle of the summer. And the weather changes very, very quickly at Misawa. We've left home under hot, sunny skies, and arrived 10 minutes later to find the base beach covered in a thick, soupy and chilly sea fog.
For more information on rental costs or reservation, call Outdoor Recreation at 226-9378, Monday to Sunday, 10 a.m. to 7 p.m. Outdoor Recreation is closed Wednesdays.
T.D. Flack: flackt@pstripes.osd.mil
Tokyo's Zushi BeachIf your idea of a great day at the beach is fresh air and the tranquil sound of the waves breaking onto picturesque sandy shores while you enjoy a good book, Zushi Beach is not for you.
But if you're a 20-something and single, let's face it, chances are you aren't coming to the beach to have a nice quiet day to catch up on your Jodi Picoult novels.
Zushi Beach — about25 minutes east of Yokosuka Naval Base — has water that's brown and too warm to offer much respite from the searing Japanese heat, and nonexistent surf. It's crowded, dirty and noisy.
But, the beach is bordered by tons of open-front shops that sell alcohol and every inch of rock-infested sand is crowded with hard-bodied men and women looking to make a move.
"Yeah, I come to the beach to meet women," said David Williams, a sailor onboard the destroyer John. S. McCain, in a way that sounded a lot like, "Duh."
Williams and his buddies were engaging in nampa, a Japanese word meaning looking to hook up.
Williams and a group of his tattooed buddies from the McCain seemed to consistently have a gaggle of bikini-clad girls in tow who seemed just as interested in this practice. He said his full-sleeve Japanese arm tattoos are often what breaks the ice.
"Girls here love tattoos; they think it's cool," said Williams. His friends, who are also adorned with all types of ink, agreed.
If you're not looking for love, you do have other options at Zushi.
Further off the shore line, the ocean was dotted with hundreds of wind surfers and paddle boarders. There are also plenty of restaurants with patios and dance floors. There was even a bar that had a basketball court.
It's also home to the Otodama Sea Studio, a live house that hosts local music and comedy acts most days of the week during summer.
But all that aside, at Zushi, nampa is king.
Nathan Bailey: baileyn@pstripes.osd.mil
Okinawa's deserted beachOkinawa's beautiful beaches are plastered on postcards at gift shops and on posters at the airport, with images of palm trees swaying in the wind, or someone sitting on a chair in the middle of a white sand beach staring out over the turquoise-colored waters.
But the beaches closest to the U.S. military bases get pretty crowded, and hundreds of thousands of people visit them each year to escape the scorching heat and humidity.
The two beaches closest to Camp Foster and Kadena Air Base — Sunset Beach and Araha Beach — are packed each summer, both seeing about 80,000 visitors in July and August.
I decided to skip the crowds and set out to find one of the breathtaking vistas featured on the advertisements.
Hopping into my car I headed up the coast away from the urban sprawl of the southern part of the island.
Soon enough, I could see the turquoise waters on my left. I took a side road here, a side road there, ever on the lookout for a way to get to the water.
I drove past sugar cane fields, agricultural plots, and glass houses growing a myriad of tropical plants, but I could not see a way down to the shoreline.
After about 30 minutes of fruitless searching, I got out of my car and just walked.
I finally found a small break in the forest, a near indiscernible and muddy path cutting through the underbrush. I followed the route, giving up a flip-flop to the muddy path, and then in the distance I could see the water through the emerald green trees.
Coming out, I found a beautifully deserted strip of coastline, albeit one littered with floating debris. There wasn't much sand and the beach was mainly comprised of broken coral fragments.
Every type of rubbish that could float was here, bottles, flip flops, shoes, fishing nets, cigarette lighters, fishing floats, ropes, a car bumper. You name it, and it was probably on this beach.
But I still found it to be beautiful. There was not a soul to be seen and no screaming kids.
I had found my own little piece of paradise, with a postcard-perfect view.
Matt Orr: orrm@pstripes.osd.mil
---
---
---
---