Get handcrafted Italian fashion at a reasonable price at GF clothing store — if you can find it
by
Lisa M. Novak
October 7, 2009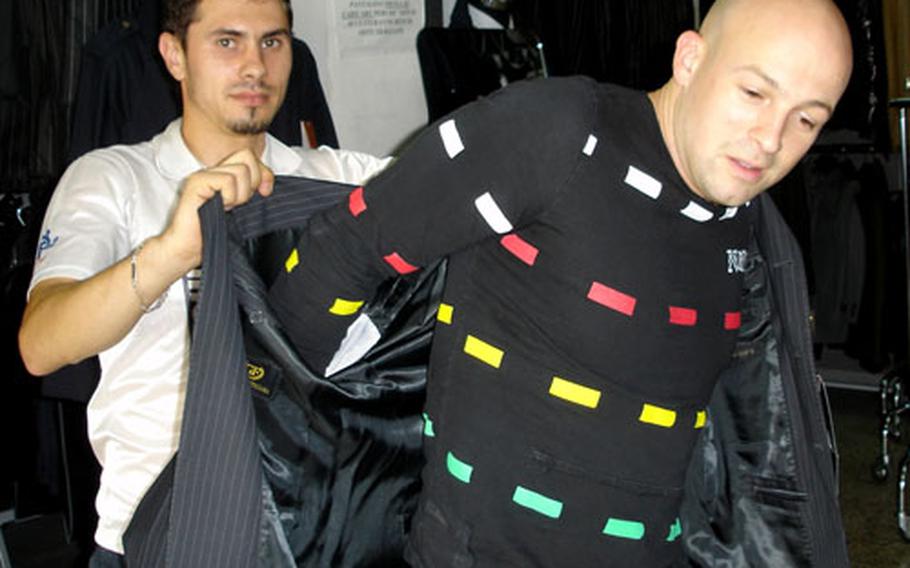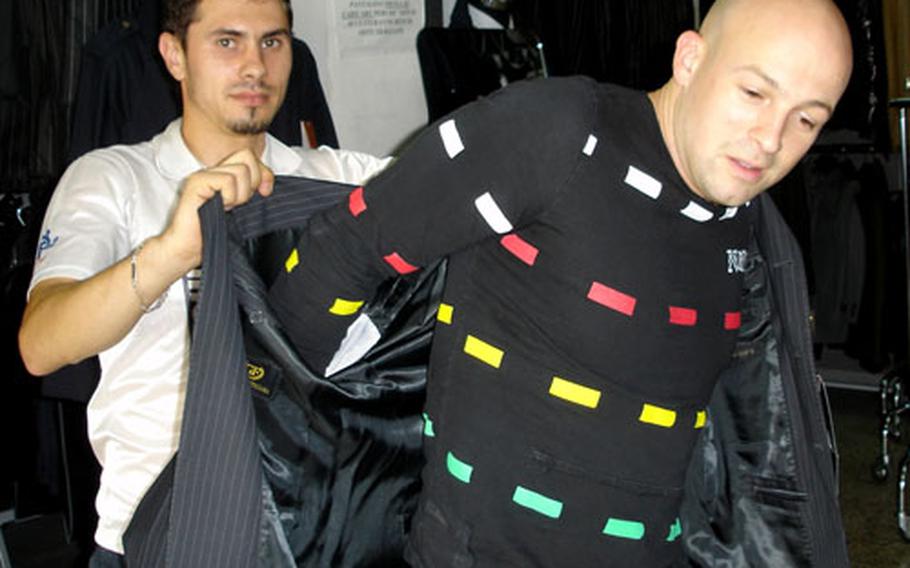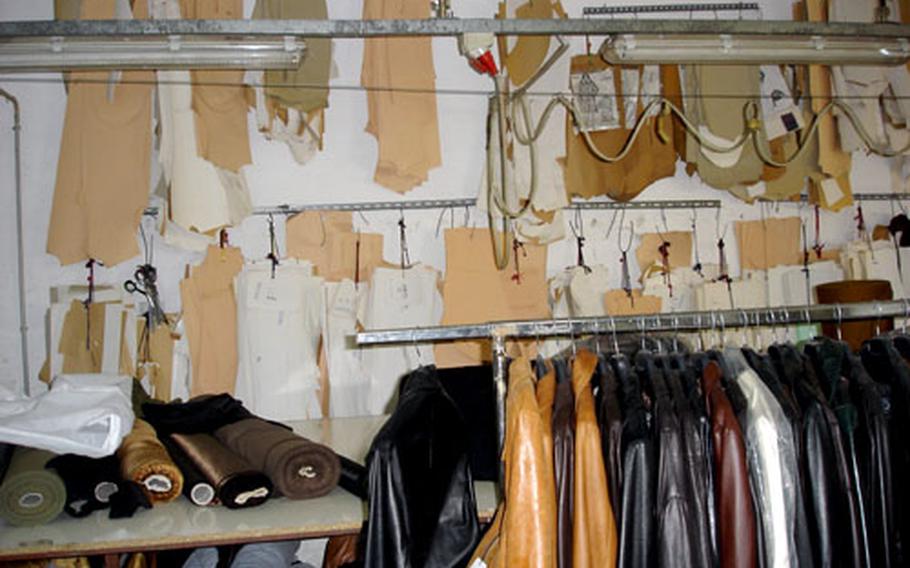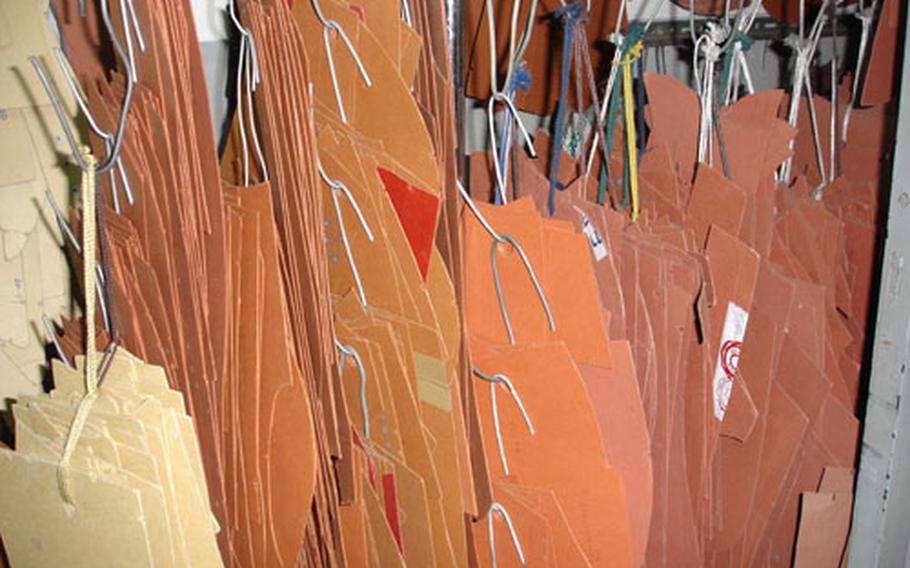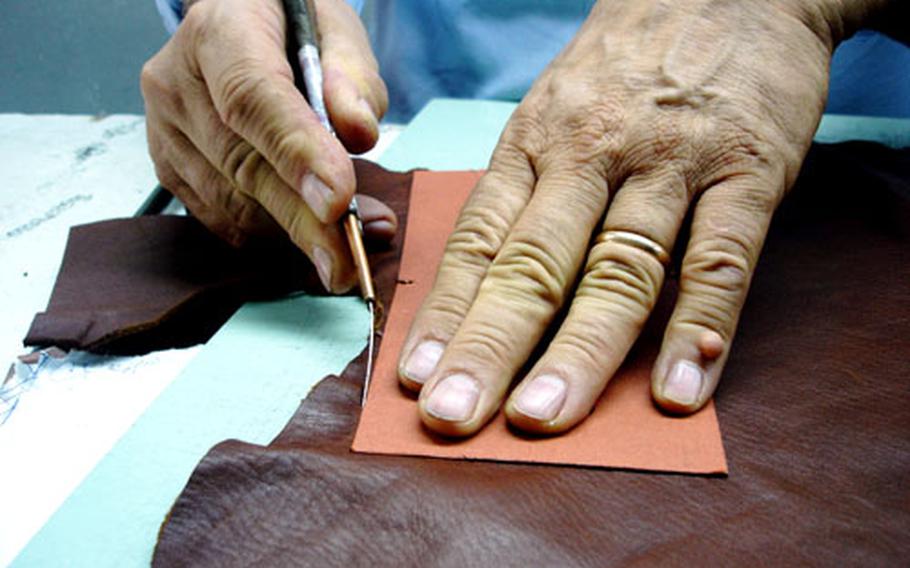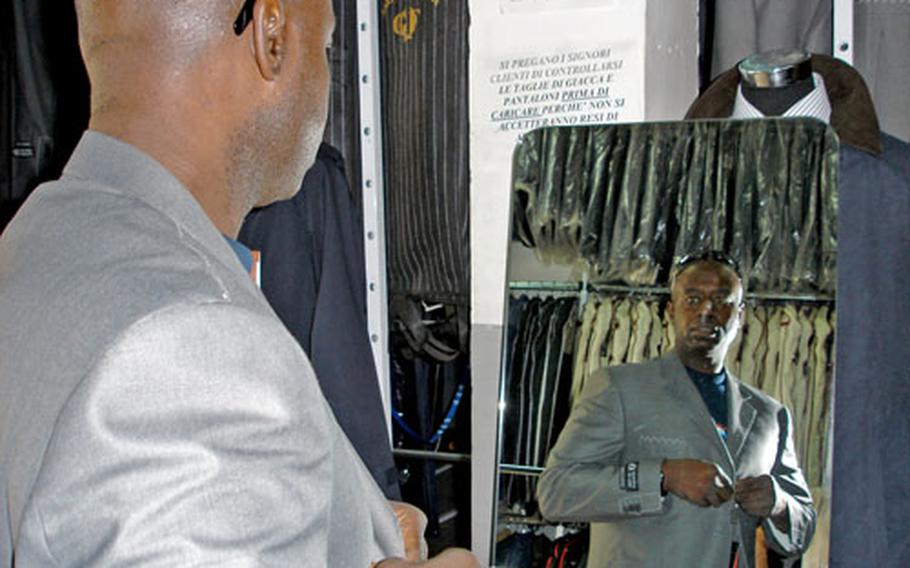 NAPLES, Italy — Somewhere between the haute couture fashion houses and bargain basement discount shops lie those special stores where clothing aficionados on a limited budget can stock their wardrobe.
Most cities have hidden shops, either off the beaten path, or buried in the middle of absolute chaos, known only to those in the know.
One such fashion haven/shop/factory/warehouse — all are equally accurate — is hidden in the back streets of Piazza Garibaldi, in one of Naples' more colorful (gritty) neighborhoods.
At Via S. Cosmo F.P. Nolana, number 44, is a walled compound of apartment blocks that look more suited for bomb shelters than business. Inside — and you will have to look for this — you'll find a small sign with the letters "GF." The unassuming logo gives no hint to the miles of fabric, mountains of finished coats and steady stream of clothing produced within. But Americans have found the place and made it a shopping favorite.
If clothes make the man, it helps to know the man who makes the clothes. Giovanni Festa opened his shop about 20 years ago, focusing on men's fashion. He has expanded into leather coats for men, women and children, as well as belts and bags.
"I was a businessman, and I like the professional look," Festa said in one of his cutting rooms, which has hundreds of pattern pieces hung on the walls.
The coats come in all styles, colors and sizes, and are made from some of the finest quality leather in the world — a detail not lost on customers.
"The quality of the material is exceptional," said Terry Vick, a Naples-based sailor shopping for suits and a leather coat last Thursday. "Italians have an eye for art — in clothing, furniture, cars — in everything they make. It's striking."
Festa, who runs the business with some of his family members, also sells imported pieces like shirts and ties, but it's the suits that attract most customers. That and handmade leather bags "when I have time to make them," Festa said.
In the typical Neapolitan fashion, there are no prices affixed to any of the garments — just the embroidered GF logo. When asked how much he charges, Festa smiles and says "everybody gets a good price."
Eddie Harrison, another Naples-based sailor, agrees.
"I'll definitely be coming back to do more shopping before I leave," said Harrison, who picked up a fitted black and charcoal pin-striped suit for 60 euros last week. He had his eye on a caramel-colored waist-length leather jacket as well.
"These prices are about three times cheaper then anywhere else I've shopped," said Harrison, who will be transferring from Naples in November. "I have to get what I can while I'm here."