Gallery
German zoo houses 100 species from diverse habitats
by
Michael B. Keller
March 15, 2017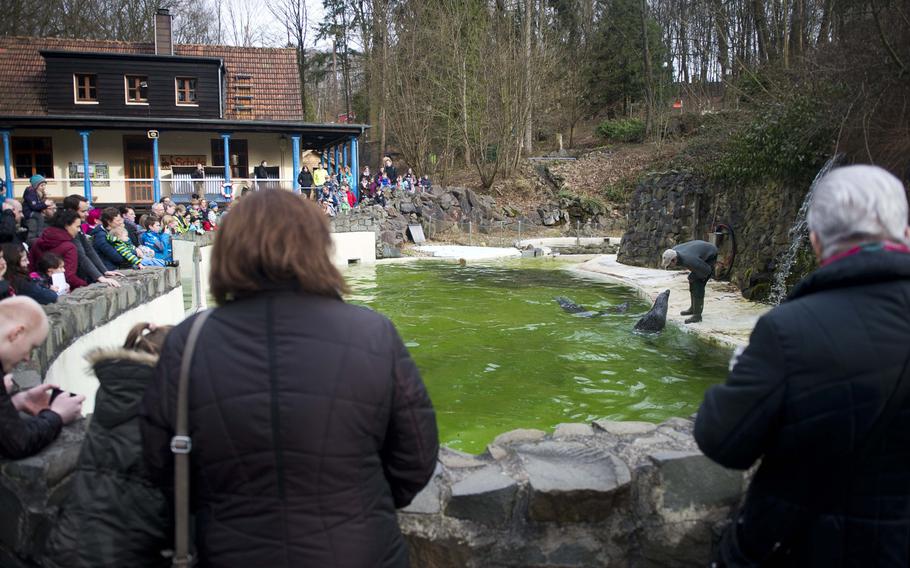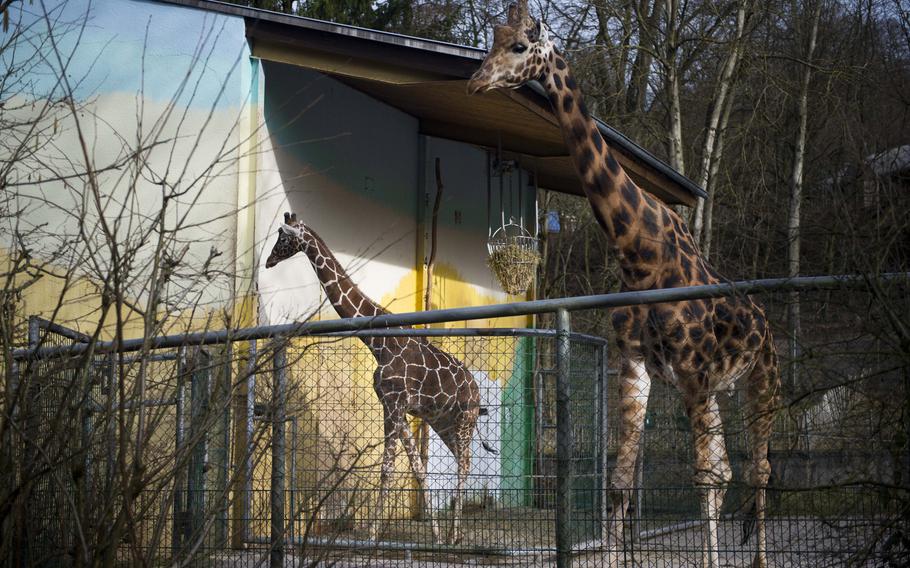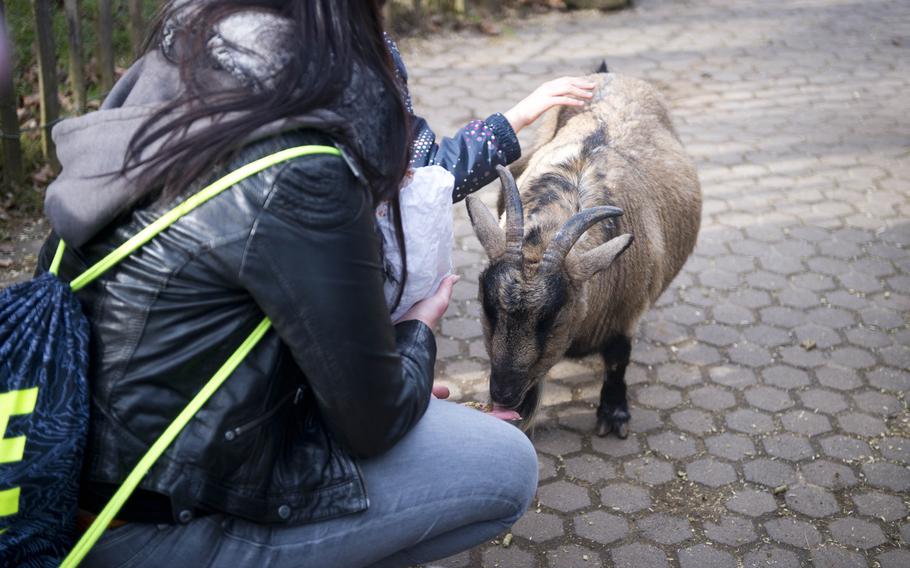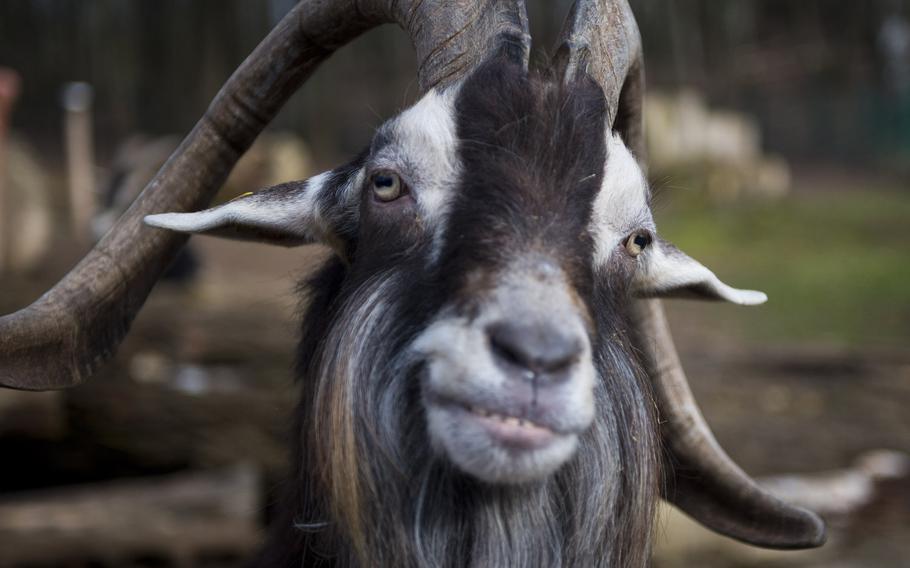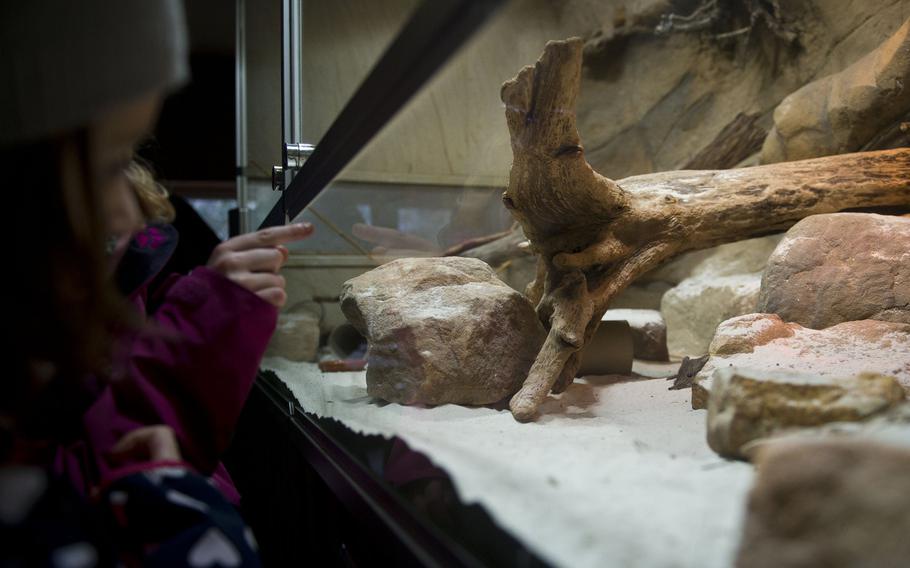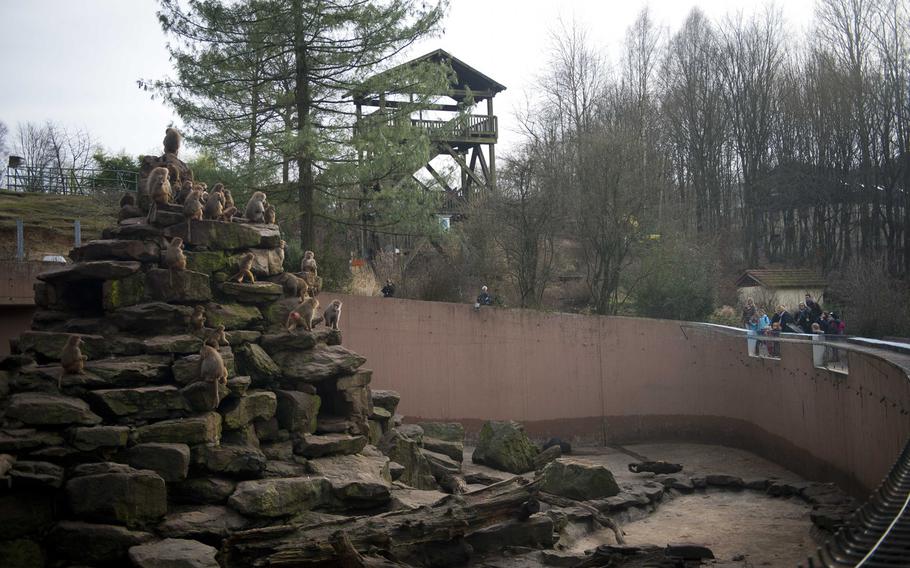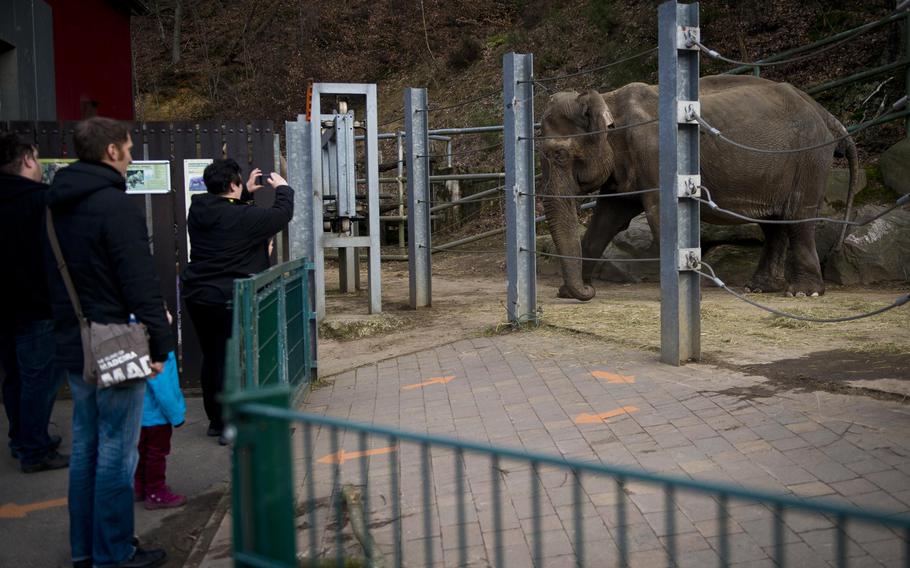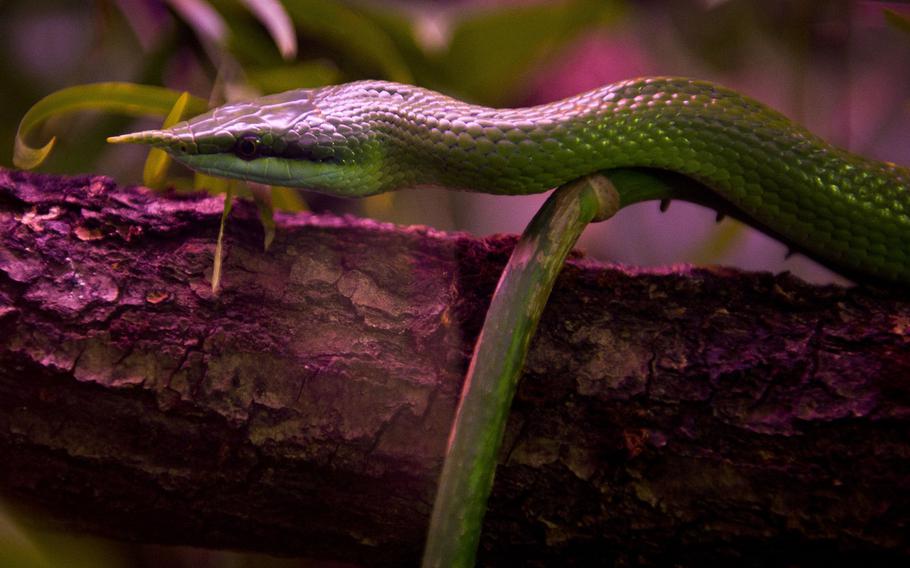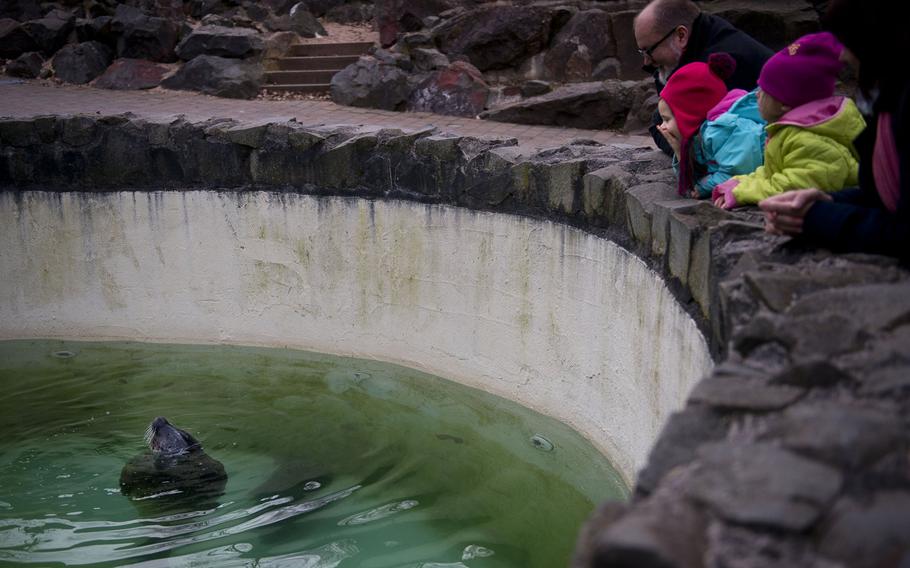 As spring approaches, temperatures are rising, the birds are chirping and animals are emerging from winter slumber.
It's a time when outdoor activities are more appealing to many of us. Is there a better place to combine the outdoors, animals and birds than the zoo?
About 30 minutes west of Kaiserslautern, in Neunkirchen, Germany, is a zoo with a wide variety of creatures from around the world. About 100 species of all sizes, hailing from a diverse range of habitats, are on display.
The Neunkirchen Zoo has winding, paved trails that take you through more than 39 acres of wooded exhibit space housing nearly 500 animals.
The usual zoo suspects of bears, elephants and giraffes are all present. The areas for warm-climate-dwelling elephants and giraffes feature indoor shelters that visitors can enter to get a closer view as these creatures eat, sleep and play.
There are also the fan favorites, primates. The orangutans live in the climate-controlled "tropical house," and our distant cousin, baboons (or not so distant, it can seem sometimes) rule over an impressive rock mountain.
The zoo is rounded out with an assortment of amphibians, reptiles, mammals, birds and insects, from poisonous frogs and Vietnamese long-nosed snakes to falcons and even wild bees.
You can do more than just watch the animals scurry about their enclosures. Seal feedings are daily, except Thursdays, at 10:30 a.m. and 3 p.m., the falconry show is at 11 a.m. and 3:30 p.m., and the elephants are fed at 2 p.m. On Sundays and holidays, the giraffes are fed at 2:30 p.m. and the meerkats, raccoons and minks at 4 p.m.
There is also a petting zoo, where you can pet and feed goats, pot-bellied pigs and giant German rabbits. Feed is sold at the gate when you purchase your tickets.
Once you've had your share of watching the animals play, there's a playground between the petting zoo and the monkey house where you can set your own little primates free.
It took me about 2 ½ hours to make my way through the winding paths and indoor exhibits and stare at a goat that seemed determined to choke itself on its fence. (He eventually gave up, so don't worry.) It's by no means the largest zoo I've visited, but the sun was out, the admission was relatively inexpensive and I always enjoy a chance to walk among wildlife.
Neunkirchen Zoo DIRECTIONS
Located at Zoostrasse 25, 66538 Neunkirchen, Germany. From Kaiserslautern, head west on the A6 and then north on the A8. Take exit 24 toward Neunkirchen and follow the zoo signs.
TIMES
8:30 a.m. to 6 p.m. daily March-October and 9 a.m. to 5 p.m. November-February. The ticket office closes one hour before the zoo closes.
COSTS
9.50 euros for adults (about $10) during the summer and 7.50 euros in the winter; 4.50 euros for children ages 3-17 during the summer and 3.50 euros in the winter; free for children under age 3. Visit the zoo website for group and annual ticket prices.
FOOD
Next door is Auberge de la Cigone, Restaurant am Zoo, and for lighter fare there are snacks in the zoo and across the street at the mini-golf course.
INFORMATION
There is an English-language option on the zoo's website, www.nkzoo.de/infomationen-e.