'Gears of War 3': Fun in high gear
by
Brian Bowers
September 21, 2011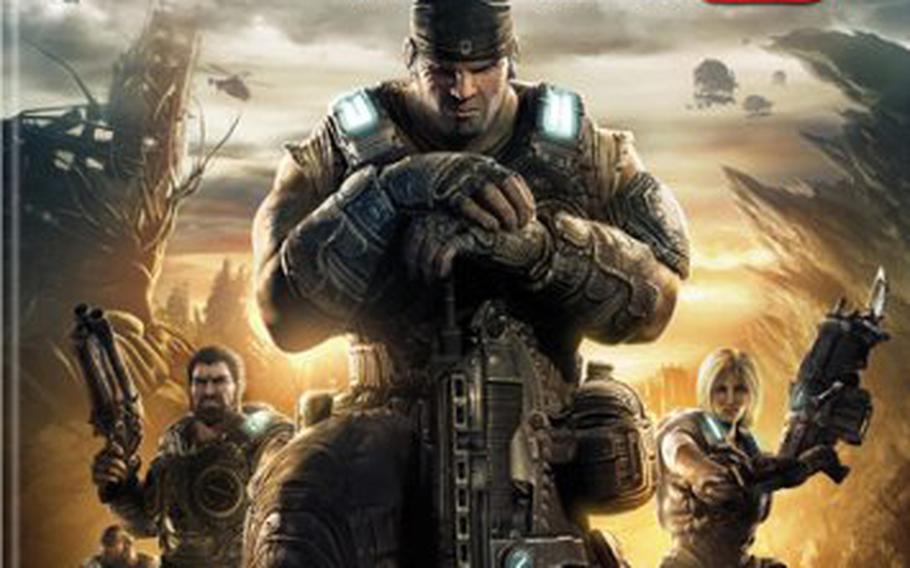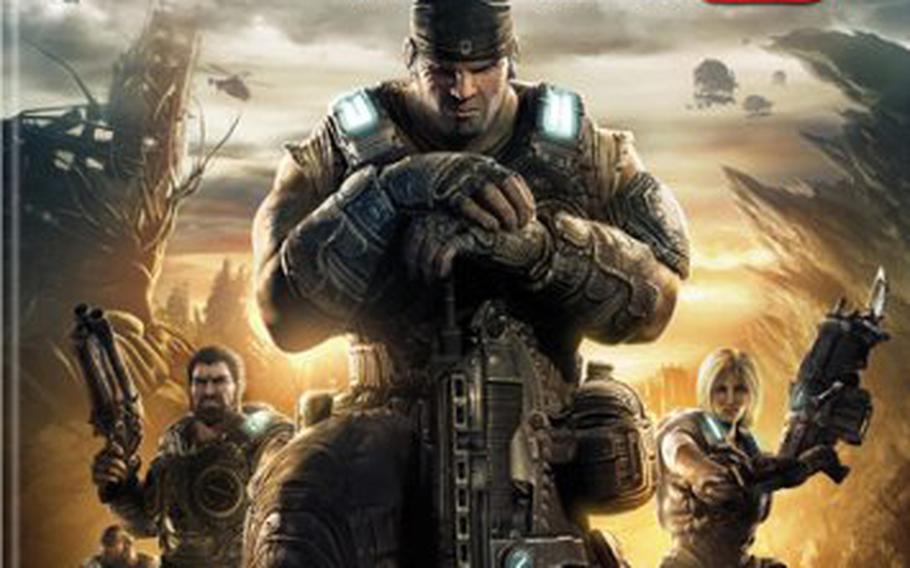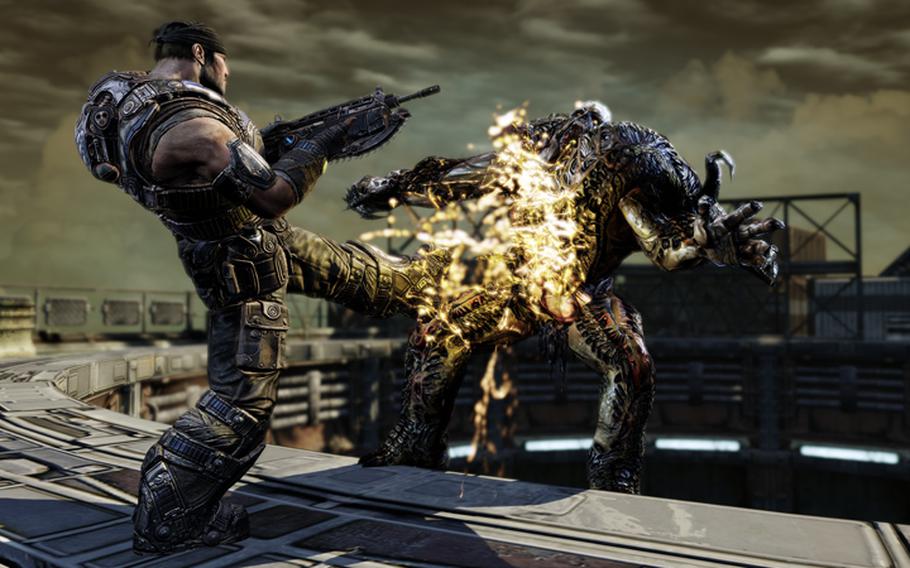 "Gears of War" has always been a good franchise.
The tales of Marcus Fenix and his comrades' battles against the Locust horde have always been interesting and fun. However, with the third installment, Epic Games has enhanced almost every aspect of the game, creating what's bound to be one of the best shooters of the year.
The M-rated third-person shooter — developed by Epic for Microsoft Studios — picks up about a year and a half after the events of "Gears 2." Marcus and the rest of Delta Squad are among the scattered survivors left in the wake of the attacks by the Locusts and the Lambent infection, which threatens both the Locust and human civilizations. A mysterious message sends the soldiers on a cross-country trek, with humanity's fate hanging in the balance — a very familiar scenario for gamers.
Most gamers — at least those with Microsoft's Xbox 360 console — are familiar with Marcus, Dom, Cole Train, Dizzy and their comrades. "Gears 3" adds a few new faces to the mix, including two women for the first time. These characters all boast outsized physiques and personalities. Even the women are sturdily built — going against video game tradition. And this time, you get to learn a little more about their backgrounds and motivations. Sure, everyone's a stereotype — gruff NCO, boastful football player, mournful widower — but their stories are interesting and enjoyable.
The overall story is very compelling, incorporating elements that range from harrowing to tragic to amusing. It is well paced and woven perfectly into the action. The dialogue — though very stereotypical at times — is well-delivered and interesting.
But these delightful elements are just the candy coating wrapped around a satisfyingly rich core.
A few tweaks to the basic game play have propelled "Gears" to new heights. First of all, the infamous "roadie run," which is used to move quickly and avoid enemy fire, has been tweaked to give the player more control over the character while he's moving. That and some fine-tuning of the cover system make the game play much smoother than in previous editions.
In addition, "Gears 3" permits four-player co-op in the campaign via Xbox Live or two-player in a split-screen format. This boosts the potential fun quotient astronomically. While the standard computer-controlled characters are very good, it's really a lot more fun to team up with friends.
The missions are all very well build, with a good variety of challenges and battlegrounds.
The graphics are very good, with richly textured and well-designed settings and superb character renderings and animations.
"Gears 3" also outdoes its predecessors in its noncampaign modes. The popular Horde mode returns to let players to team up to face wave after wave on Locust and Lambent-infected attackers. This time around, players earn points as they eliminate foes and these can be spent to build defenses, which adds new depth to the experience. And those who are tired of humanity can turn to the dark side and play the Beast mode, which allows up to five players to act as members of the Locust horde.
Online competition is also very robust with a good variety of game modes that occur on a healthy selection of well-constructed maps.
The game definitely earns its M rating thanks to the chainsaw-equipped Lancer rifles and some decidedly salty language.
Bottom line: Great game play. Great story. Great fun.
Platform: Xbox 360
Online: http://gearsofwar.xbox.com