Games: New dimension in puzzles
by
Brian Bowers
May 9, 2010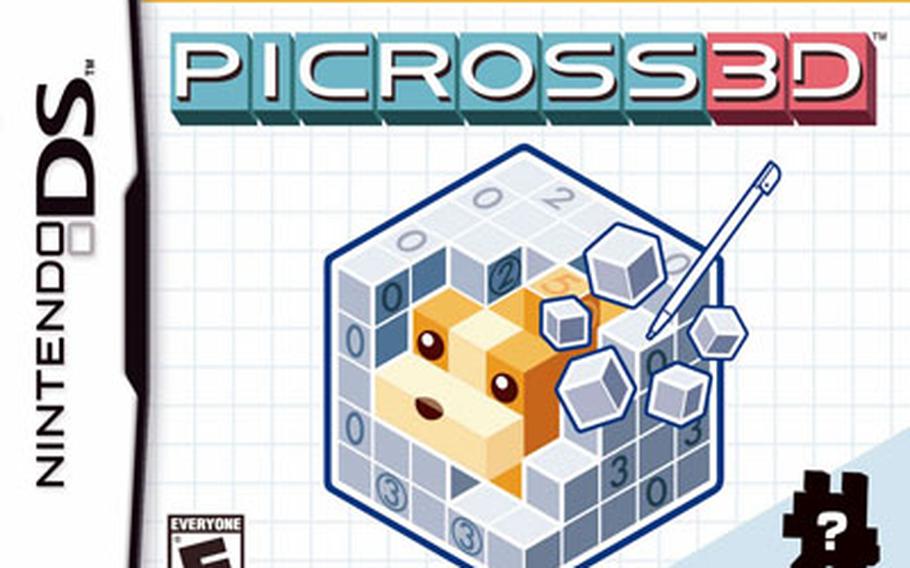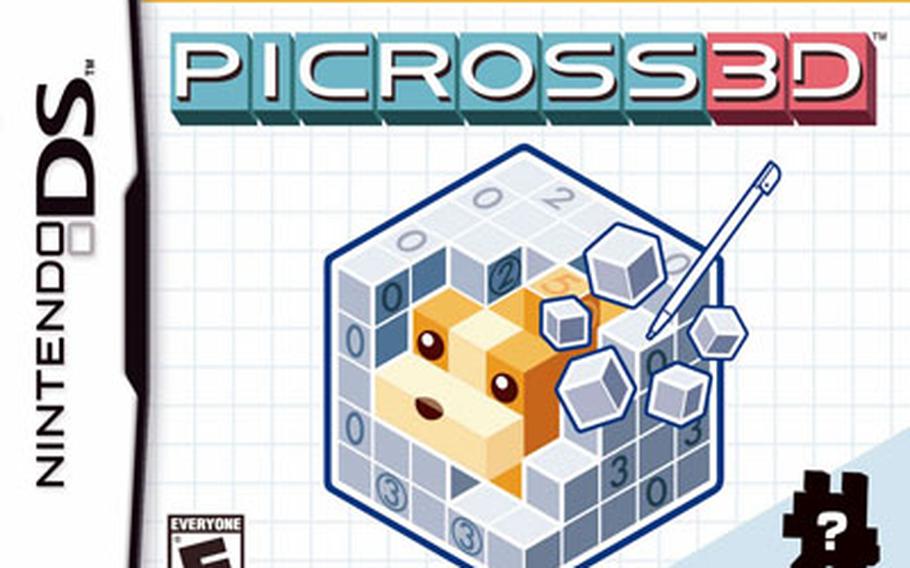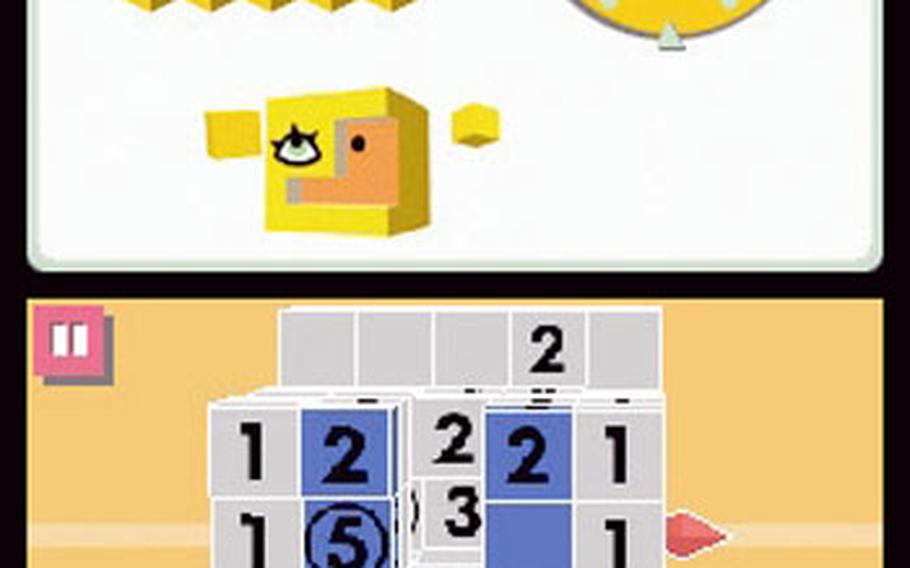 Testing "Picross 3D" has been a challenge.
A co-worker snaps it up during lunch breaks and my wife grabs it as soon as I get home, which means it's hard to get quality time with the game for the Nintendo DS. Of course, the fact that fans of "Left 4 Dead" and fans of "Animal Crossing" can agree on something says a lot of about this little puzzle game. It's quick, challenging and fun.
The game plays like a three-dimensional "Minesweeper." But instead of tapping on squares and avoiding mines, you tap on cubes and try to uncover a hidden object.
Each puzzle begins with a block of cubes, many of which bear numerals on their sides, tops or bottoms.
The numerals indicate how many "hits" are in that column or row. Your job is to use these numerals to determine which blocks to knock out and which to save. Sometimes it's very easy. A "0" means you need to knock out the whole row. A "5" on a row of five blocks means you keep them all. However, it's rarely that simple after you get by the first few puzzles. Some numbers are surrounded by circles or squares, which indicate gaps between the hits in a row.
If you uncover the object within the time limit — which is usually pretty generous — and without tapping an incorrect cube, you earn three starts. If you earn enough stars, you can unlock a bonus puzzle.
Most of the puzzles reveal common objects — magnifying glasses, cell phones, letters and animals. The shapes are blocky so it's not always easy to tell what they are, but they serve their purpose.
Nintendo plans to make additional puzzle packs available through the Nintendo Wi-Fi Connection.
If you become adept at solving puzzles, you might also enjoy creating your own. You can share them with other players via the Wi-Fi connection or submit them for Nintendo's monthly themed puzzle challenge.
Overall, it's very fun. In fact, I think I'd become addicted to "Picross 3D" if I could get my hands on it long enough.
Platform: Nintendo DS
On the Web:www.picross3d.com