Gallery of the forgotten: Automobile relics find final resting place underneath Naples streets
by
Scott Wyland
March 21, 2017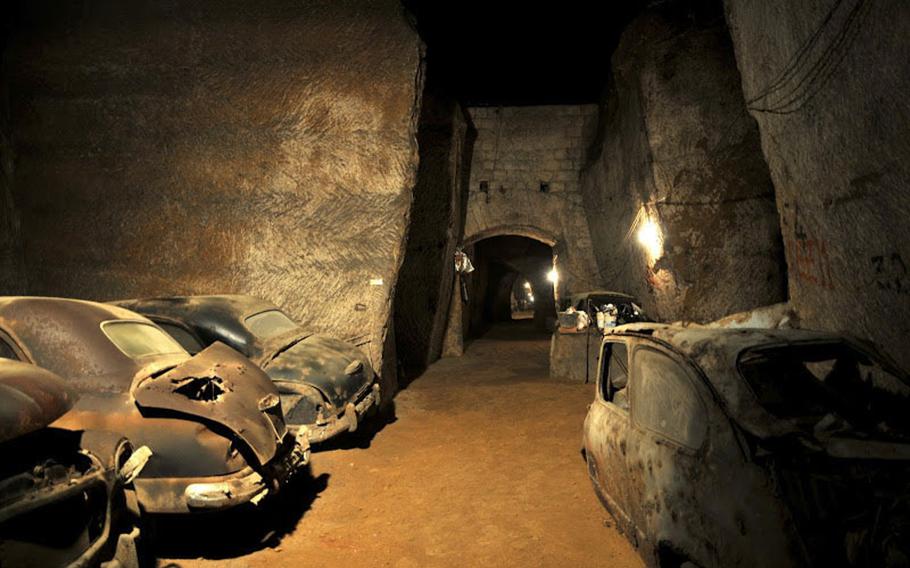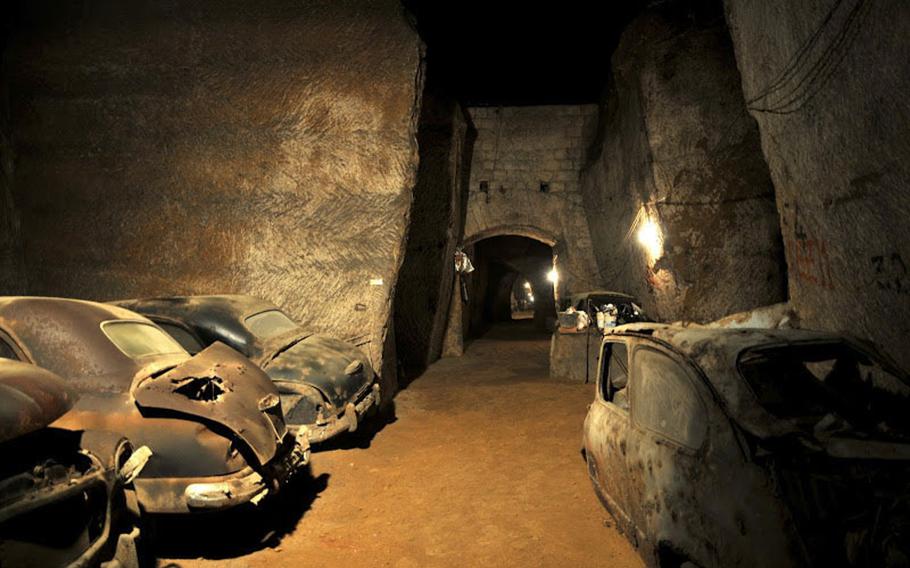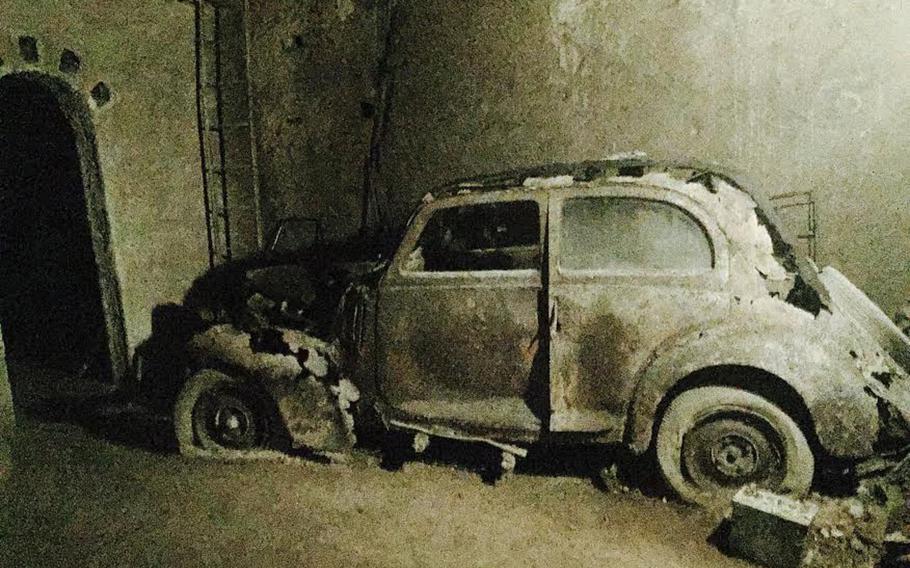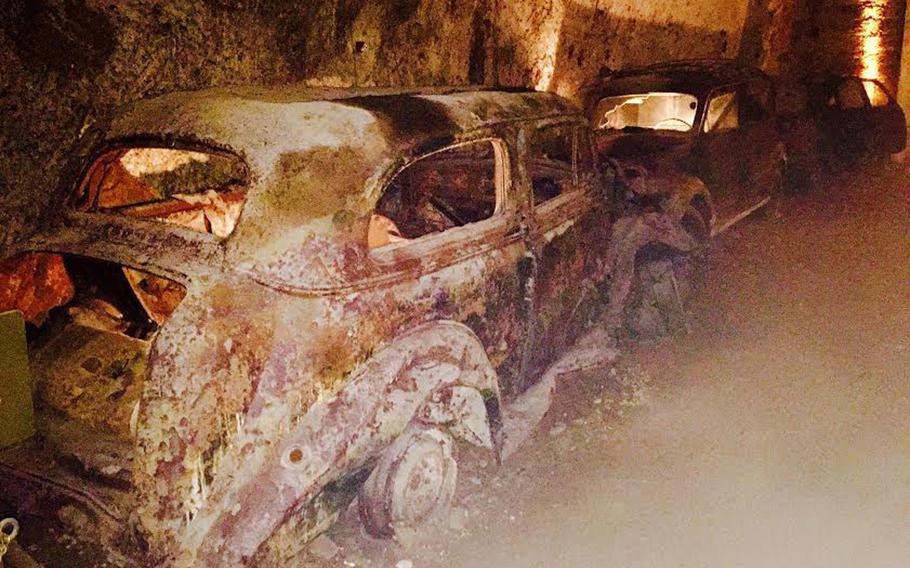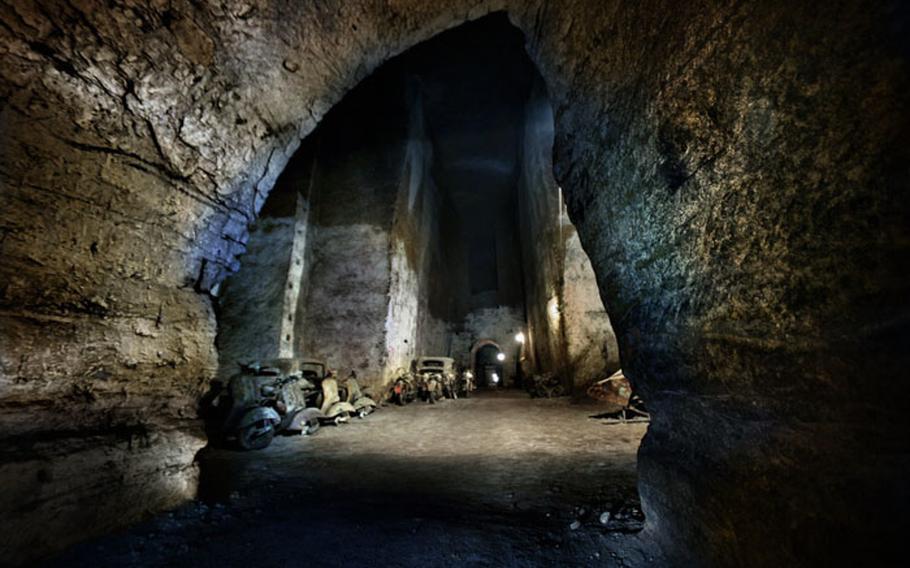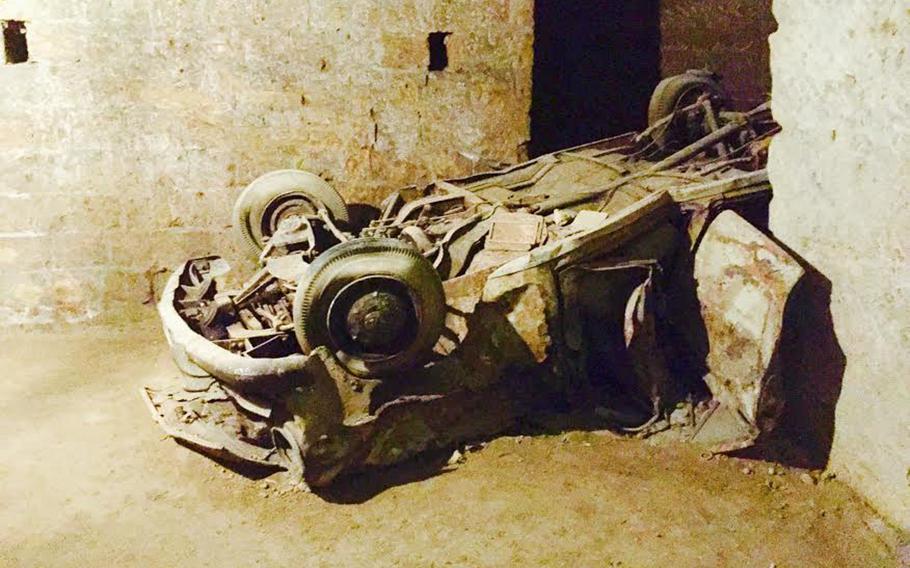 Layers of Italian history can be found in a tunnel and caverns beneath Naples' bustling streets.
Whether you take the main entrance off the plaza and descend 90 stone steps or go through a tall, wrought-iron gate below ground, you're soon walking through the 160-year-old Bourbon Tunnel and into ancient cisterns and quarries.
The tunnel was sealed around 1970 and forgotten until it was excavated in the early 2000s. Local groups transformed it into an underground museum called the Galleria Borbonica and give guided tours on weekends.
King Ferdinand II, whose region was in frequent turmoil, ordered the tunnel dug in the mid-1800s between the palace and military barracks as a passage for troops and an escape route. Work stopped when he died in 1859.
The tunnel is partly a vintage-car graveyard. Abandoned, rusted-out cars and motorcycles — some dating to the 1940s — line a corridor and look ghostly. They were dumped in the tunnel when it was used as an impound site after World War II and never retrieved. Now they're displayed as eerie relics.
Our guide, a young Italian woman fluent in English, led us through this subterranean realm. We traversed narrow corridors and stairways and then stepped into high-ceilinged caverns that were quarries during the Renaissance and earlier. We stopped to view a deep cistern that once held a walking bridge and where now adventurous visitors zip-line across.
Our final stop was a section where Mussolini's government built a bomb shelter and crude hospital. Hundreds, maybe thousands, of people took refuge here during air raids, sometimes for days. The guide's voice grew somber as she talked about the rough sanitary conditions the people endured and hungry children having little food. She shined a pen light on two words an occupant scrawled on a wall: Noi vivi. We live.
Galleria Borbonica
DIRECTIONS
Galleria Borbonica is at Vico del Grottone 4 in Naples' waterfront area. It's about a 20-minute drive from the Capodichino Navy base. Tours are available at two entrances. The main entrance is off the Piazza del Plobiscito. The second entrance is inside a parking structure, which is more convenient if you drive. It's at Domenico Morelli 40, next to Piazza Vittoria.
TIMES
Standard tours last one hour, 15 minutes and don't require reservations. They are offered Friday, Saturday and Sunday. They begin roughly at 10 a.m., noon, 2:30 p.m. and 5:30 p.m.
Two more-adventurous tours also are available. One enables participants to raft subterranean waters. The other takes them deeper into cisterns and caverns, and requires participants to bring their own lighted helmets, coveralls and gloves. English speakers must organize their own groups for both these tours.
COSTS
The standard tour is 10 euros ($10.60).
INFORMATION
Website: www.galleriaborbonica.com