Furai in the heart of Vicenza serves tasty Asian fare
---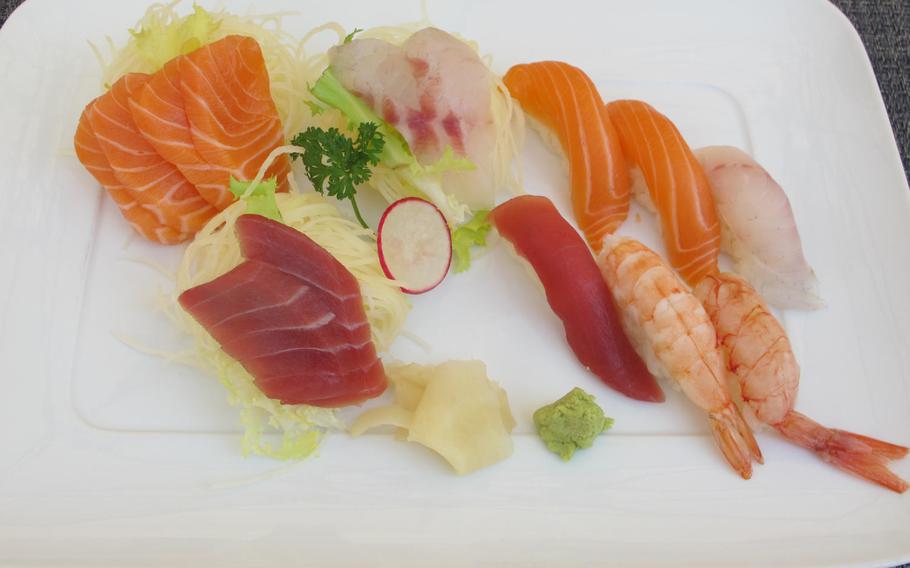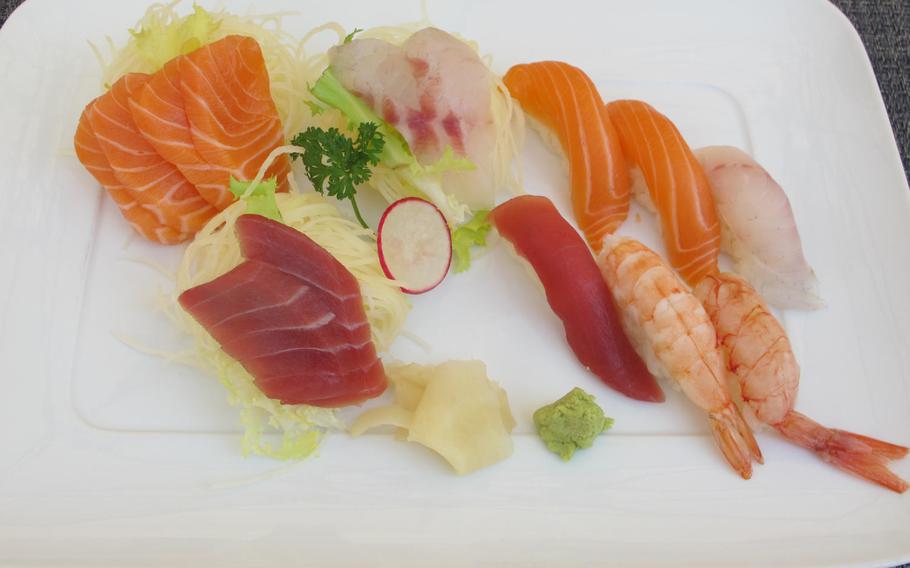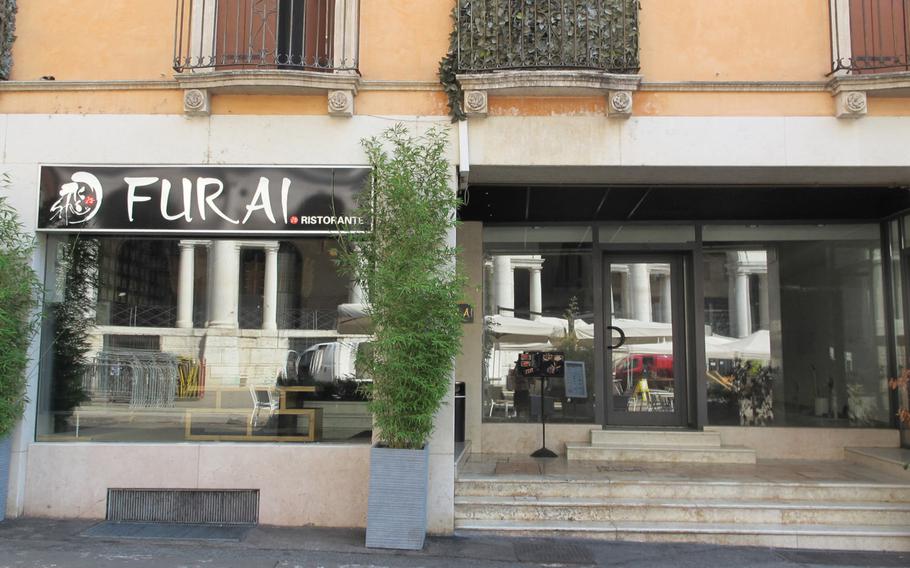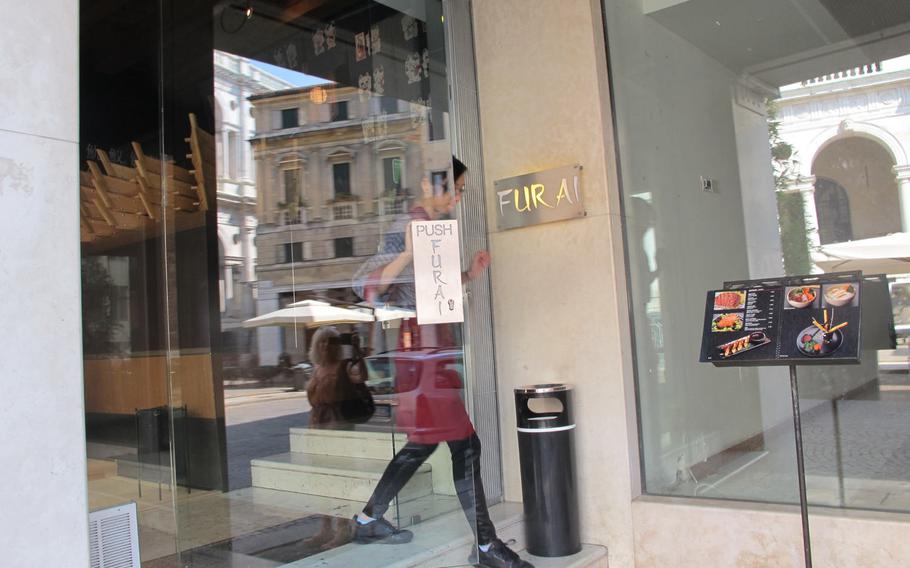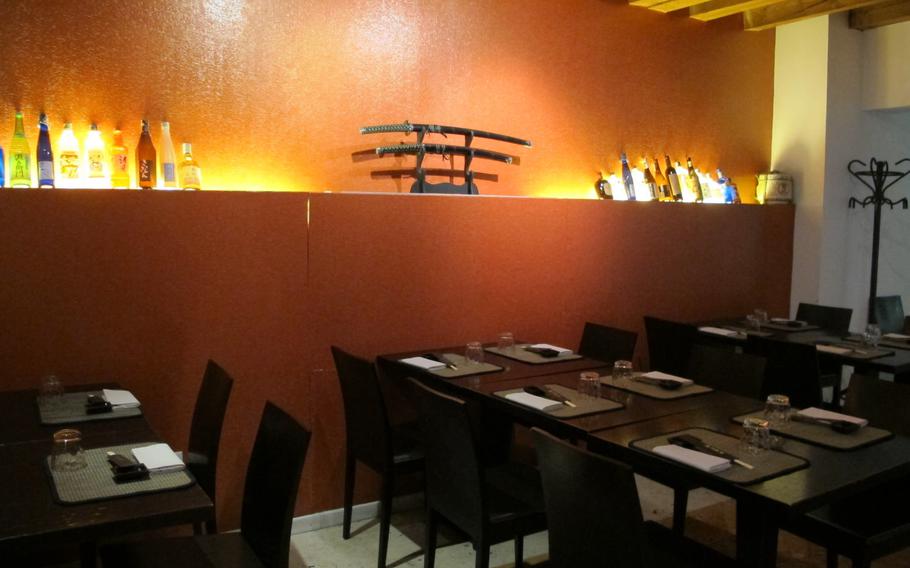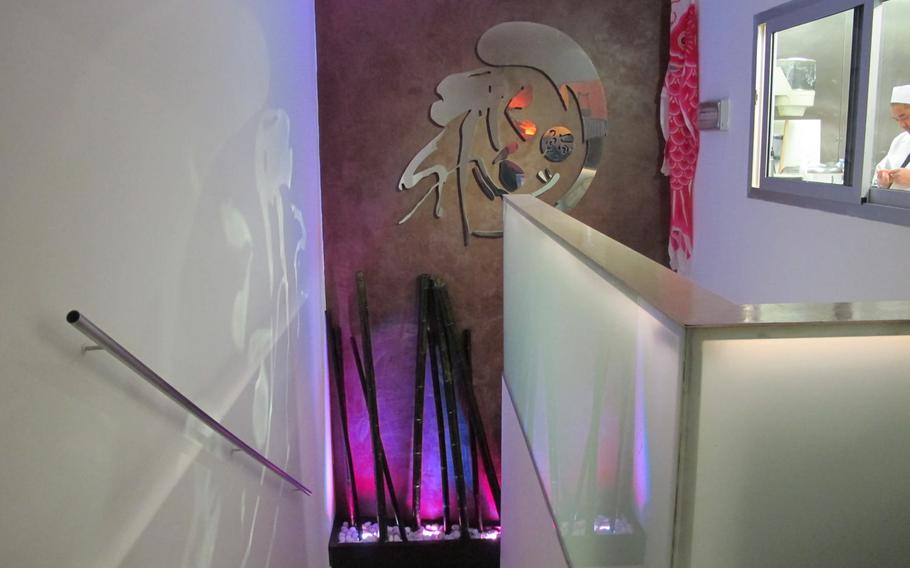 Italy isn't exactly a country of immigrants, and its colonial holdings were few. Tradition is important. That means, among other things, that restaurants offering Mexican, Indian, novelle and other cuisines are hard to find.
An exception is sushi. Several restaurants in Vicenza serve it, including one in the heart of the city just off the main piazza: Furai. Its menu is comprehensive, with a number of cooked Asian dishes as well as numerous sushi and sashimi items. Sushiphobes can get old standbys like chicken teriyaki or tempura, the yummy panko-coated, deep-fried prawns and vegetables. But there is also a sea bass baked in foil with ginger, which in my experience has consistently been delicious, as has the salmon filet. Those "hot plate" dishes run from 8 euros to 16 euros ($9-18) and are sized for children or those hoping to slim down. A side of the likewise yummy scalded vegetables — julienned zucchini and carrots, mostly, redolent of soy and ginger — costs an additional 6 euros. The go-to sushi and sashimi plate, the "Su Sa," is 20 euros, the same price as two years ago but with fewer pieces, I'm sure.
Furai is not cheap, so it makes it all the worse when the restaurant is having a bad day. I once spent 16 euros on a maki roll said to have asparagus, papaya, avocado, raw prawns and sesame. Sounds delicious, right? But it was obviously not the freshest maki in the fridge — dry, tasteless, basically inedible.
In fairness, I had gotten that order to go. Yes, Furai has take-out service, which is rare in Vicenza and a great convenience, although it's not always where the restaurant puts its best efforts. Yet the next time I ordered out, the only time we stopped talking about how good it all was was when our mouths were full of rice and fatty tuna.
According to the restaurant, its sushi and all fish-based dishes are prepared with seafood selected every day "from the best fish shops in Vicenza."
One really good deal is the noodle soup with mixed fried fish. For 10 euros, you get a big, filling bowl of flavorful broth and your choice of soba or udon noodles, topped with what seems to me like the same amount of tempura shrimp that on its own costs 15 euros.
Furai's interior is soothing and upscale; its all-Asian staff is friendly and efficient, and some are fluent in English. The menu, in Italian and English, has photos of dishes to help people know what they're ordering.
If you want, you can make a pig of yourself at the restaurant. Try ordering the barca party. Festively named and served in a wooden boat, it's two portions each of sushi and maki and one portion of sashimi. It is also 60 euros. Considering that it's larger than what's billed as the barca family, I assume it's meant for several people, not just the two of us who were at our table. We couldn't finish it, but we enjoyed the abundance.
FURAI JAPANESE RESTAURANT
Address: Piazza delle Erbe 9, Vicenza, Italy 36100
Hours: Noon to 3 p.m. and 7 p.m. to midnight daily
Dress: Casual
Menu: A variety of Japanese dishes, including sushi, sashimi, maki and various cooked dishes, such as chicken teryaki and foil-baked sea bass.
Costs: Prices start at 3 euros for miso soup and top out at 60 euros for a mix of sushi, sashimi and mako. Most dishes cost 10-20 euros. A tasting menu is available for 40 euros. Unusual desserts, such as mango slices with white chocolate and tea ice cream, are 3-6 euros. Among beverages, bottled water is 3 euros, sake is 6 euros and Japanese beers are 4-22 euros. There is also a cover charge of 2 euros.
Information: Website: www.furairistorante.com, phone: (+39) 0444-321044
---
---
---
---