Flora & Fauna makes a great place to refresh on a hot Stuttgart day
by
John Vandiver
June 29, 2017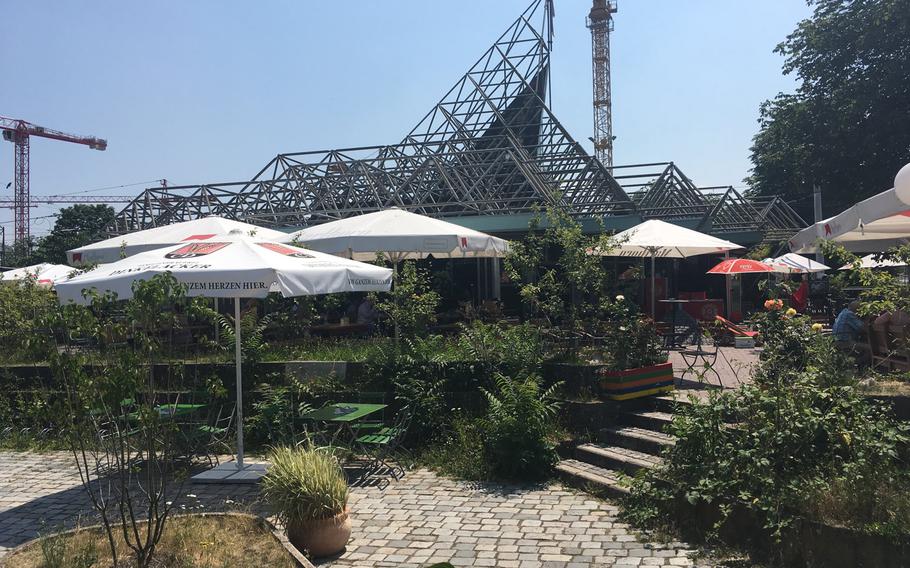 The thermometer was hovering around 90 degrees three days into a mini heat wave.
No air-conditioning at home. No air-conditioning at the office. Local restaurants? No air-conditioning there, either.
A summer swelter can hit an American hard in Stuttgart, a city renowned for its technological know-how yet seemly unable to figure out central air-conditioning.
What to do? Find a beer garden near you.
In Stuttgart, there are lots of places to drink a cold one outdoors under an umbrella.
A nice spot that is relatively new is Flora & Fauna, which was renovated a couple of years ago and sits along the northern section of Schlossgarten, the long greenway that runs through Stuttgart.
On a recent outing, I dropped by for a beer and a bite, parched and dripping with sweat.
The menu was typical for these types of eateries: various salads, simple sandwiches and a selection of warm dishes, such as pastas and Flammkuchen, a thin crusted pastry topped with cheese and bacon.
There also are plenty of adult beverages — cocktails, wine and beer on tap. Flora & Fauna has an indoor area as well, for rainy days and winter months. But during the summer, everyone is outdoors, enjoying the surrounding greenery in an otherwise bustling city. And, of course, the reprieve that a beer in the shade offers.
In Schlossgarten, the better known beer garden is the one that bears the park's name, which is a short walk from the main train station. However a massive construction project known as Stuttgart 21 — one of the largest public works initiatives in Germany — is well underway and wreaking a little havoc. That means the Schlossgarten beer garden has lost some of its charm for now.
All the more reason to walk a little farther to Flora & Fauna, where the glaze brought on from a couple cold beers might make you stop longing for the arctic oasis that is air-conditioned America.
Flora & Fauna Location: 10 Am Schwanenpl, Stuttgart. The eatery is located on the north side of Schlossgarden park in downtown Stuttgart.
Hours: 11 a.m. to 12 a.m. daily
Dress: Casual
Prices: Most dishes are under $10.
Phone: 0711-887-82228