Find a little Honolulu in the heart of Yokohama
by
Tyler Hlavac
March 2, 2017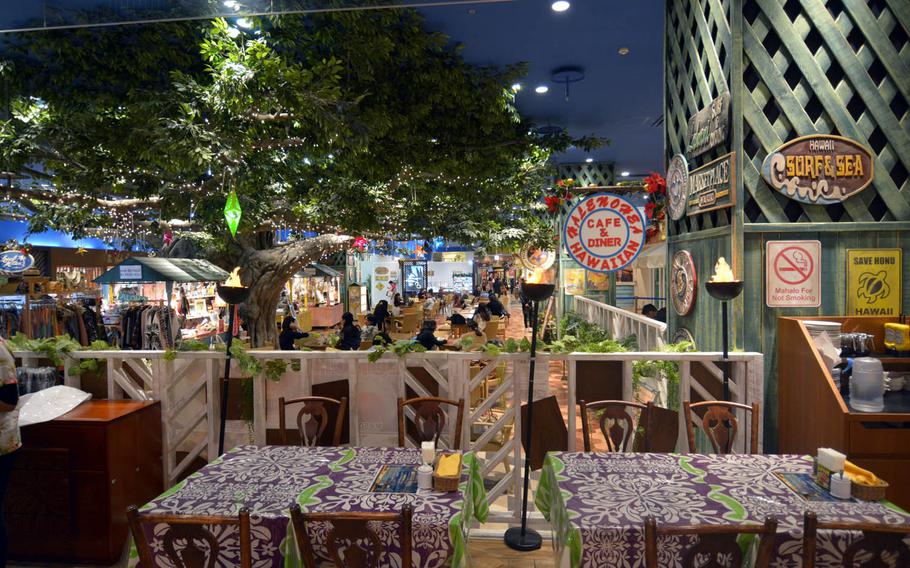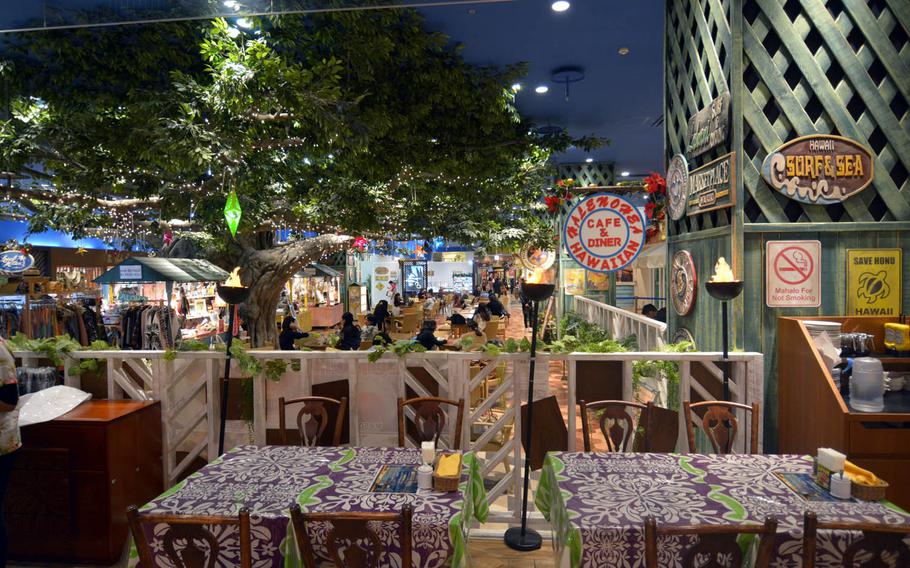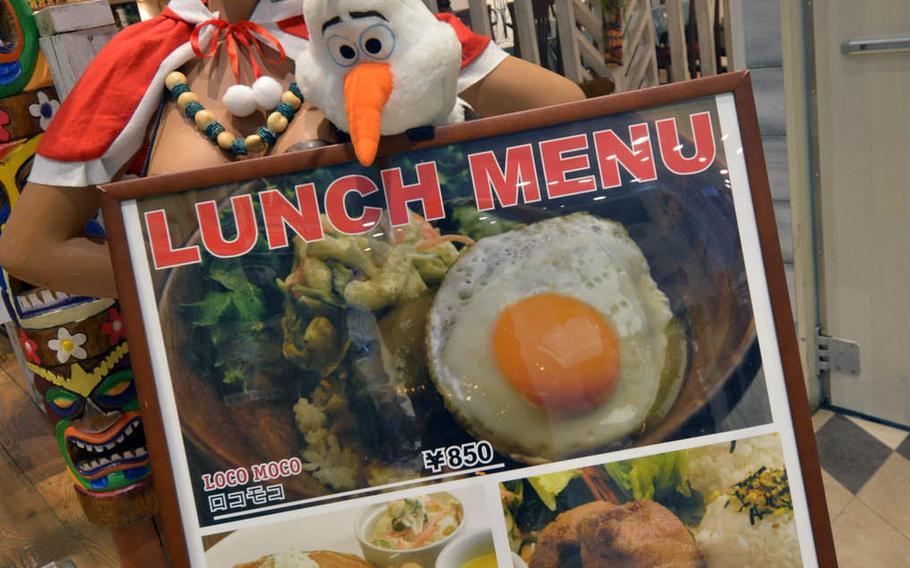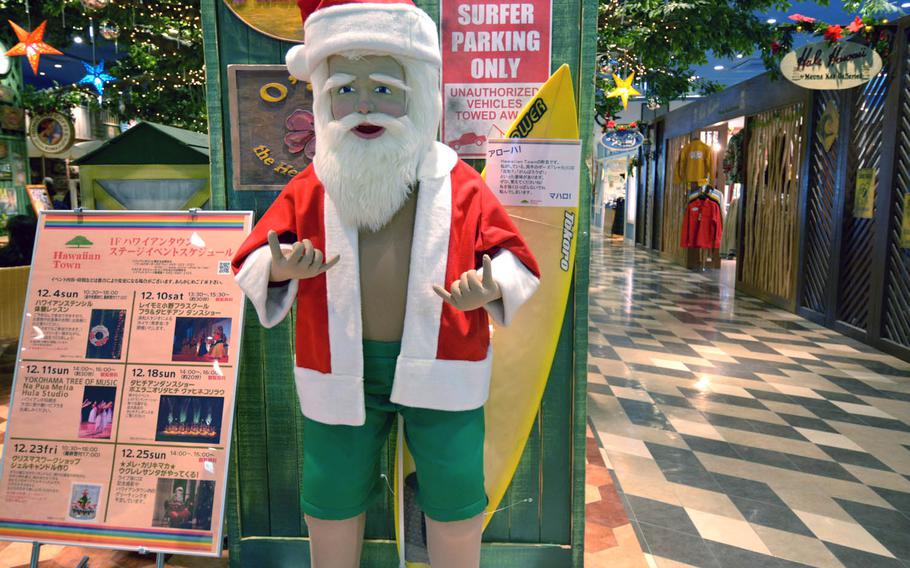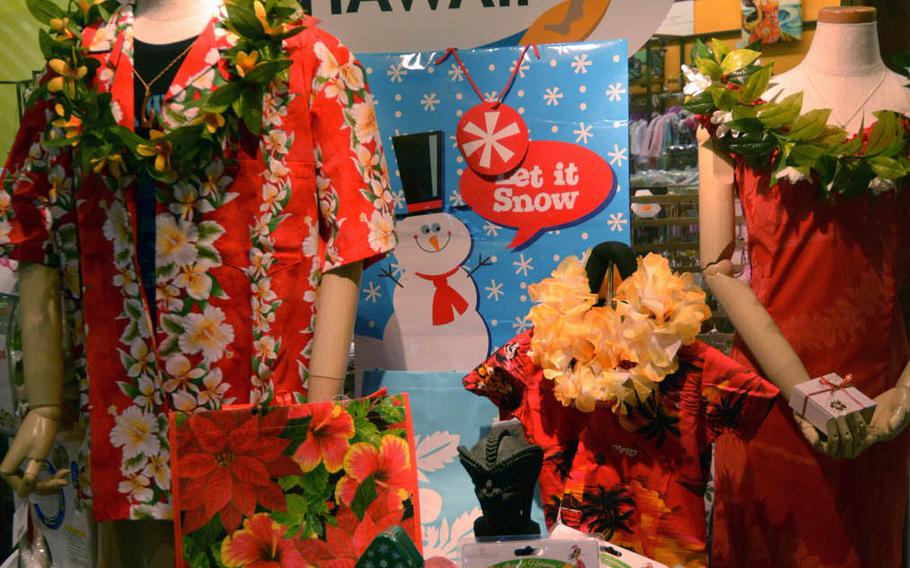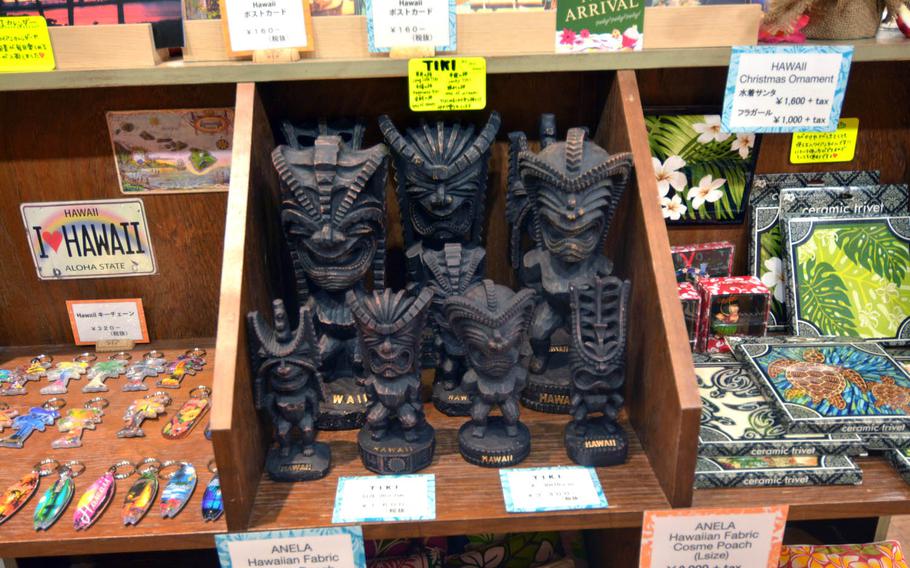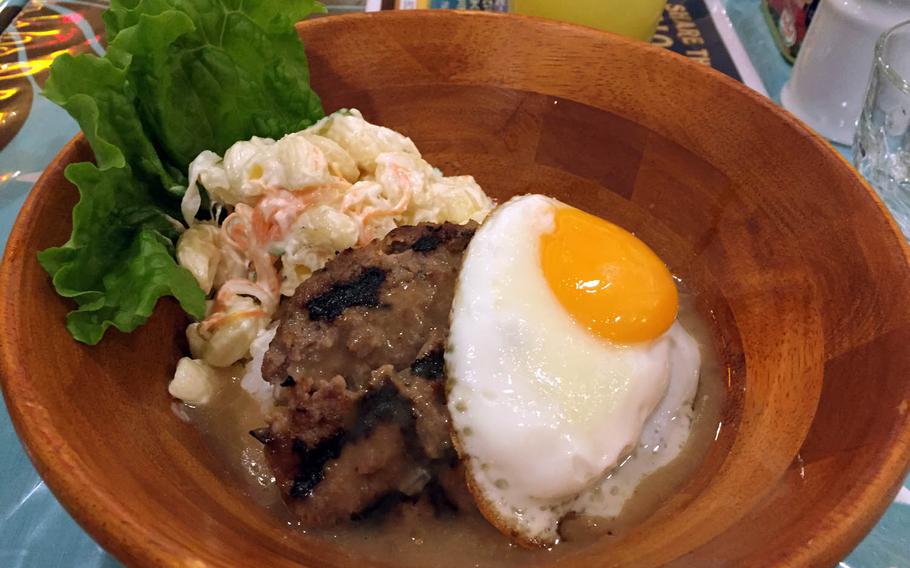 Want to catch some Hawaiian vibes in Japan without making a 4,000-mile trip across the Pacific?
Yokohama's Hawaii Town isn't home to Polynesian expats — it's not even a real town — but it boasts enough island culture to satisfy most folks.
The shopping district in Yokohama's Minato Mirai area includes 16 stores and eateries with a Hawaiian theme. Photographs of early 1900s Hawaii adorn the walls, and surfboards are displayed in the hallways.
Retailers here sell a wide range of Hawaiian-themed memorabilia, from seashell necklaces to Tiki dolls and Hawaiian dresses.
Many Japanese people value quality in foreign goods, so most items for sale here are more tasteful — and expensive — than the tacky souvenirs you might expect elsewhere. Seashell necklaces, for example, can cost as much as $700, while knit sweatshirts sell for up to $60.
Hungry visitors can try one of several takeout counters at Hawaii Town; however, the dining centerpiece is the Halenohea Hawaiian Cafe and Diner. This sit-down restaurant's tropical menu is all Hawaiian. Food is served in wooden bowls and consumed with wooden utensils.
Highlights include a chicken-and-pancake lunch set for 850 yen (about $7.45); Spam, fried rice and egg for 1,100 yen (about $9.65); and Kalua pig and cabbage for 1,200 yen (about $10.50).
I tried the Loco Moco, a popular dish in Hawaii consisting of white rice topped with a grilled hamburger patty, a fried egg and brown gravy. It might be an unusual taste for Americans not used to pairing starchy rice with grilled food, but I found it quite tasty.
Halenohea also offers fresh-squeezed juices for 480 yen (about $4.20) and Hawaiian beer for 750 yen (about $6.55) to wash everything down.
Looking for after-dinner coffee or dessert? Leonard's, a Honolulu-based franchise, sells the Malasada for 300 yen (about $2.65). The Portuguese take on the donut consists of an egg-sized ball of dough, deep-fried and coated in sugar.
You can grab a fresh cup of Joe at the nearby Honolulu Coffee.
There is an open-seating area in the middle of the shops, and takeout food or drinks are allowed so everyone can have their pick and still sit together.
Hawaii Town
Location: 3 Chome-26-4 Sakaechodori, Tsurumi Ward, Yokohama, Kanagawa Prefecture.
Directions: On the first floor of the World Porter's building, which is a 10-minute walk from Sakuragicho Station or Bashamichi Station in the Minato Mirai area of Yokohama.
Hours: Opening times vary, though most eateries are open daily from 11 a.m. to 11 p.m., and most shops are open from 10:30 a.m. to 9 p.m.
Prices: Vary.
Dress: Casual.
Information: 043-306-4332; www.yim.co.jp/foreign/index.html