Final home shows unassuming nature of first German president
by
John Vandiver
January 11, 2017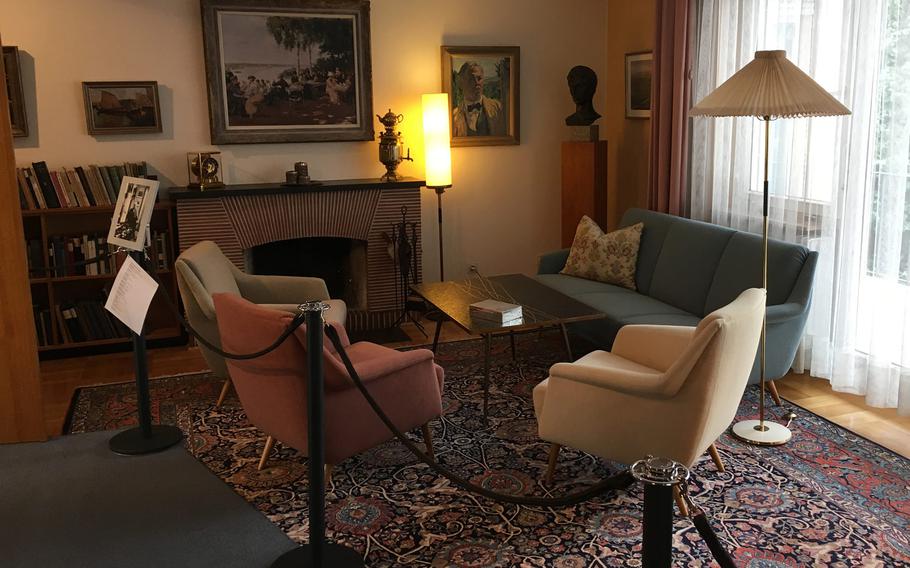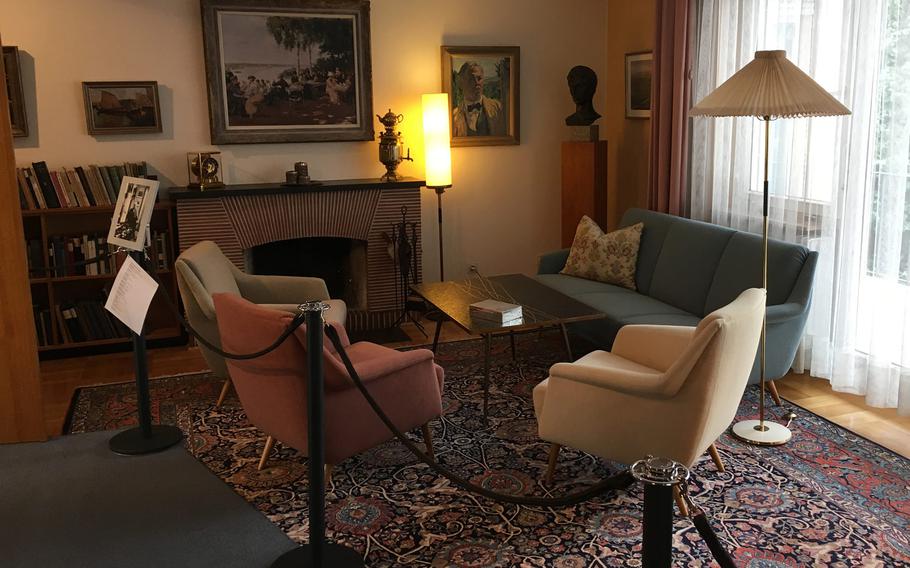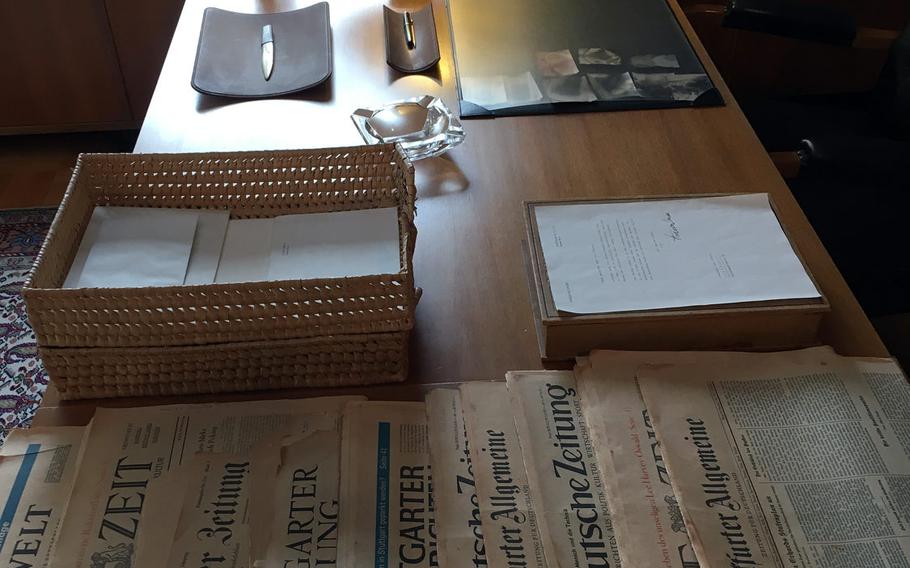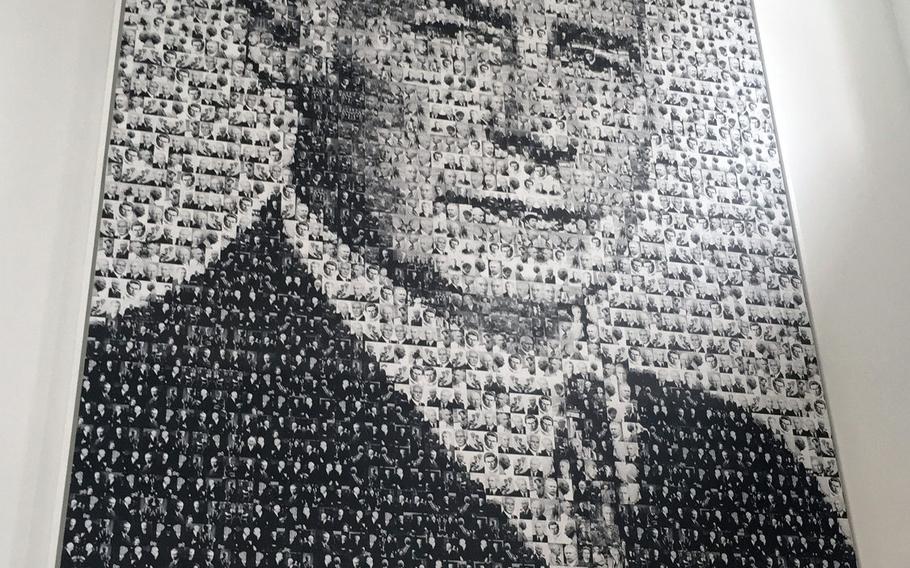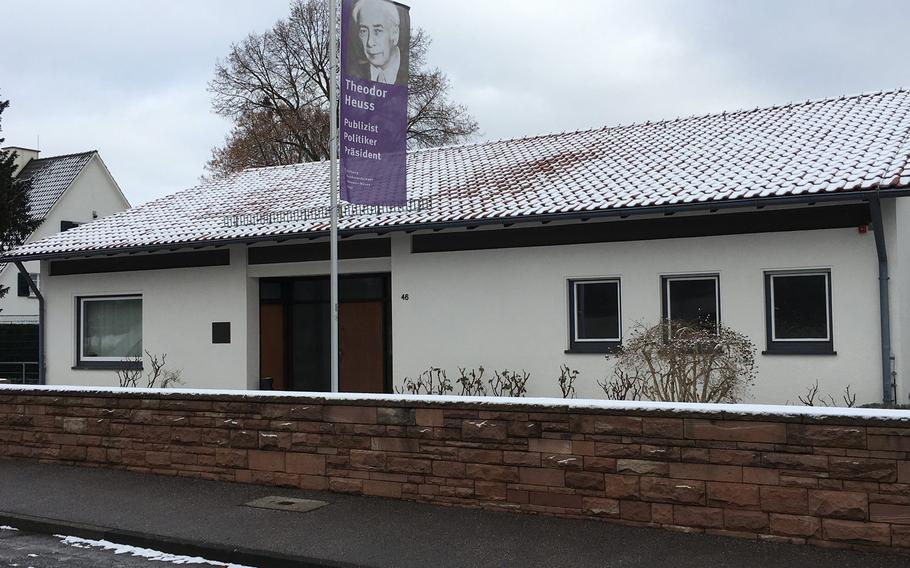 The modesty is what stands out.
Along Feuerbacher Weg in Stuttgart's north side, the simple ranch house looks like the kind you might find on a cul-de-sac in America. But this nondescript house was where the first president of modern Germany retired after his 10 years in office ended in 1959, dying in the home's bedroom in 1963 at the age of 79.
The Theodor Heuss House is now a museum marking the life of the former president, who, alongside Prime Minister Konrad Adenauer, led the country from postwar hardship to economic boom.
On a recent stop at the home, I was the only visitor touring the site, which is literally homey. Given Heuss' stature — schools and streets and foundations carry his name — I figured the place would be more palatial. Instead, it is decidedly low-key.
I asked the person at the front desk why it was so small. He said Heuss was unassuming.
The home comes off as a monument to material modesty as much as Heuss himself. Indeed, the former journalist turned politician rejected the title of "His Excellency" that came with his office, insisting on being called by his name.
The living room in the house is cramped and cozy, and, like the other three main rooms, is as Heuss left it. The study has a recliner that doesn't look much different from one you would find at Ikea. There is also a big desk with a stack of newspapers from the days before his death and shelves of books. The dining room? A small wooden dining table. The bedroom where he died now serves as an unadorned memorial, with Heuss' bust and not much else.
Heuss' history is somewhat complicated. While opposed to Adolf Hitler, he nonetheless voted in 1933 as a parliamentarian to grant Hitler the expanded powers that ultimately led to the elimination of all political opposition.
During the war years, he worked for newspapers, often writing under a pseudonym. He was neither a member of the Nazi party, nor was he active in the resistance.
During the war's aftermath, the occupying U.S. military selected him to serve as the culture minister in Baden-Wurttemberg, an appointment that marked Heuss' re-entry into political life. This was the time when American officers could order German officials around.
The 1945 letter from a U.S. Army colonel who appointed Heuss to his new post is among the collection of artifacts and historical documents housed in the home's basement.
Most of the information is in German, but there are plenty of interesting photos, posters from the war years and displays that are worth perusing for non-German speakers, especially when considering the modest cost of entry: 2 euros.
Theodor Heuss House
DIRECTIONS
The Theodor Heuss House is located at 46 Feuerbacher Weg, Stuttgart.
TIMES
10 a.m. to 6 p.m. Tuesdays-Sundays.
COSTS
2 euros for adults; free for children under 18
FOOD
Only vending machines on site
INFORMATION
Phone: (+49) (0) 711-25355; website: theodor-heuss-haus.de